Looking for a cute beach themed or Fun Shark Themed dessert idea? Then look no further. This fun and whimsical Shark at the Beach Kids Snack is the perfect addition for any party, event or even a shark week celebration. Read on to see how easy this fun shark themed snack idea is to make.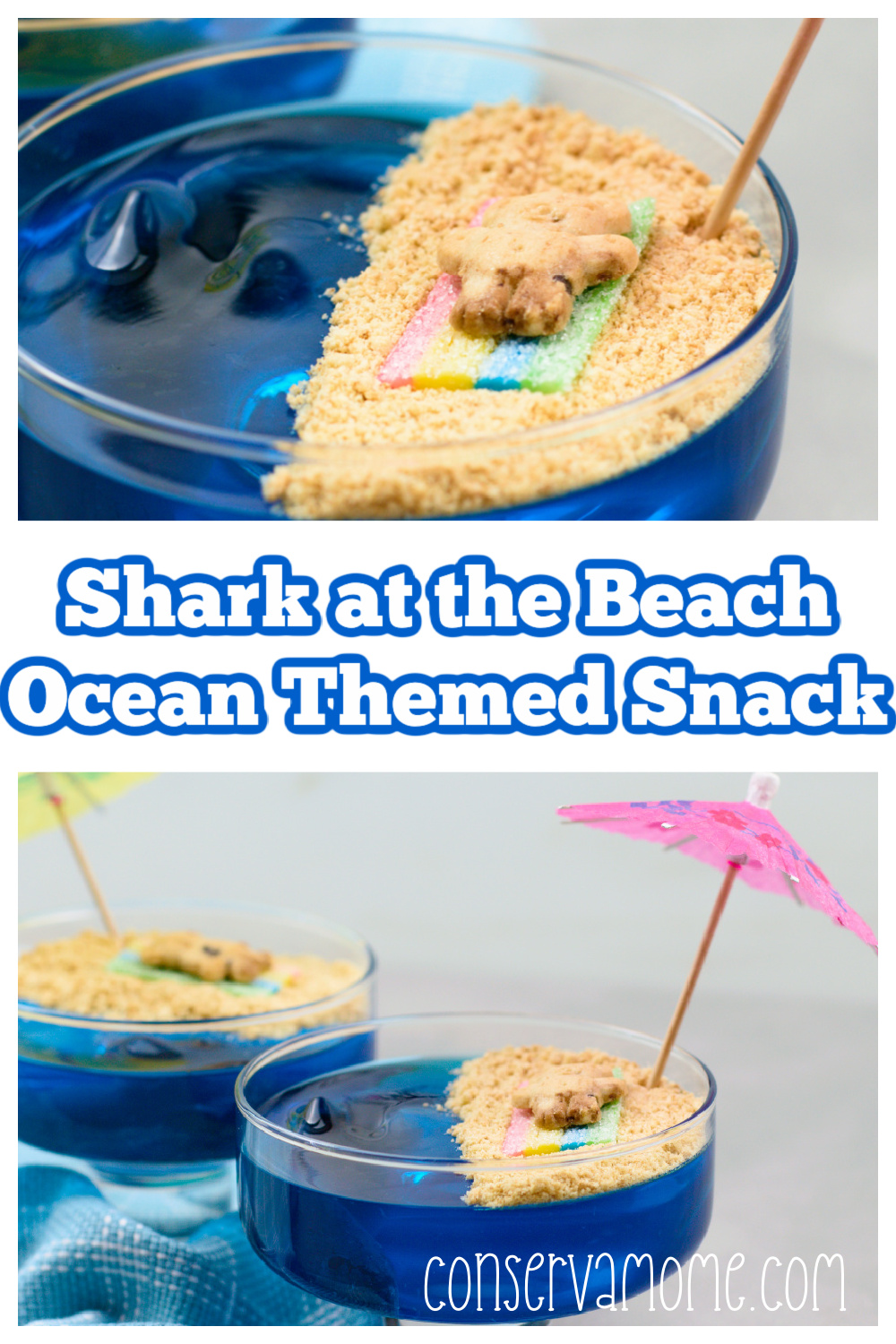 Shark at the Beach Kids Snack:A Fun Shark Themed dessert idea
My kids love unique dessert ideas. They enjoy getting unique treats that aren't just fun to look at but delicious to eat. That's why I love this shark at the beach kids snack. It's such a fun beach themed treat you can make alongside of my flip flop and beach ball cookies.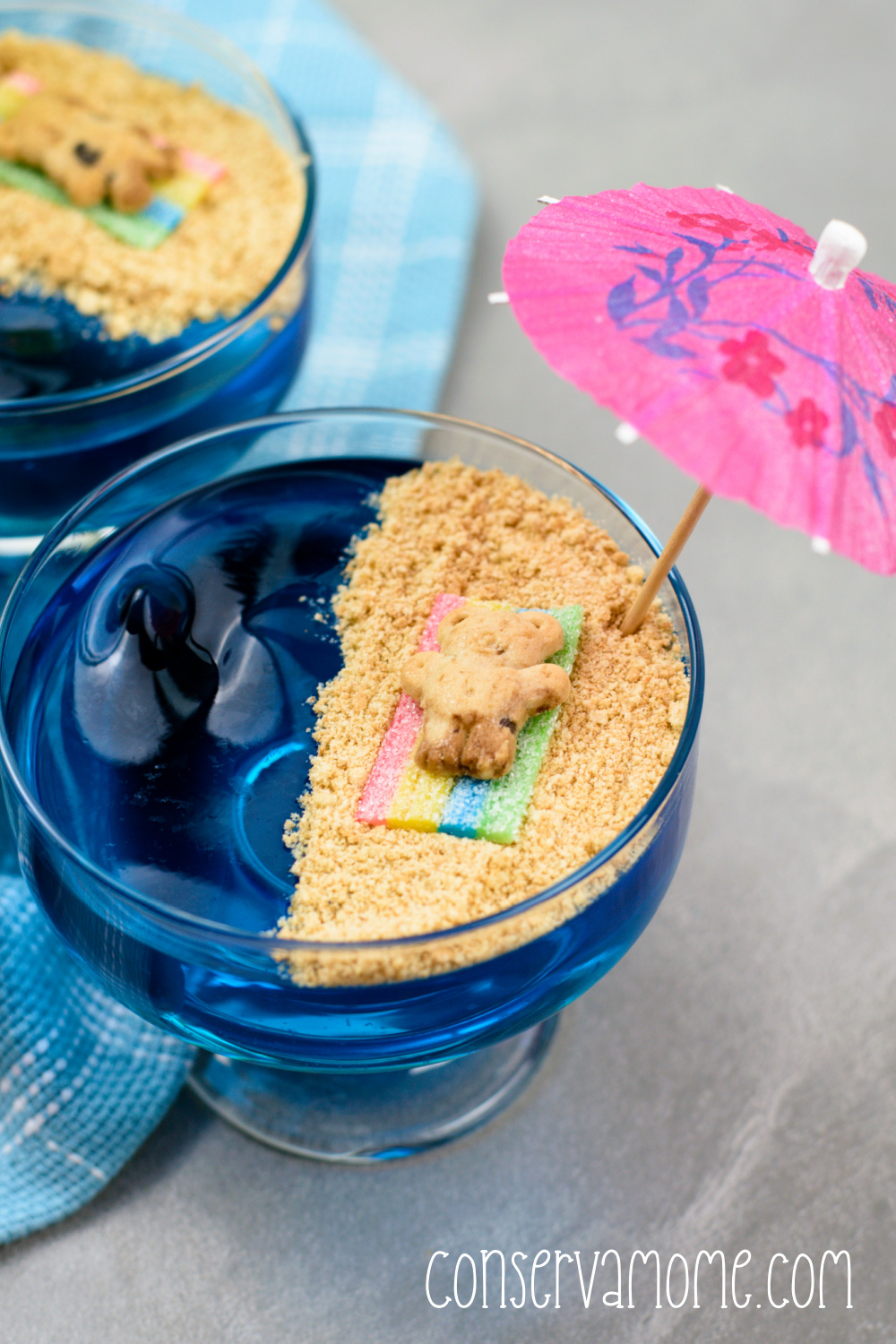 You can also make it part of a fun learning activity like my Sea life interactive Spinner, Feed the shark game, or this fun paper plate shark craft.
What you'll need to make this fun Shark Themed Snack
-Berry blue jell-o mix
-Teddy grahams
-Sour straps candy (we got ours at the dollar store)
–Gummy sharks (can be found at Walmart, amazon or any confectionary)
-Graham crackers
-Cocktail Umbrellas
Instructions:
-Place a shark in the bottom of each cup.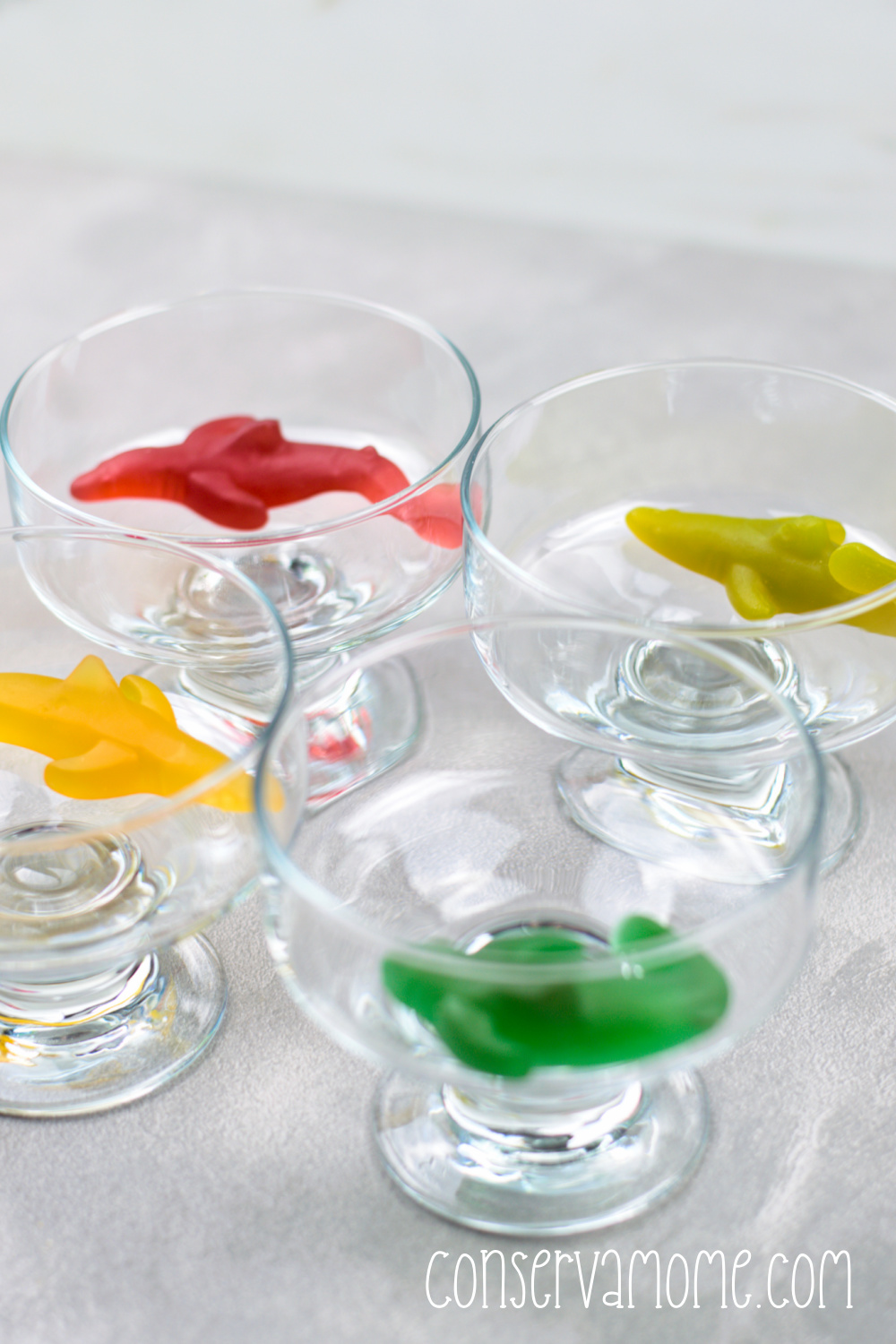 -Mix jell-o according to package direction and pour over each shark then let set in the fridge. (We let it set overnight)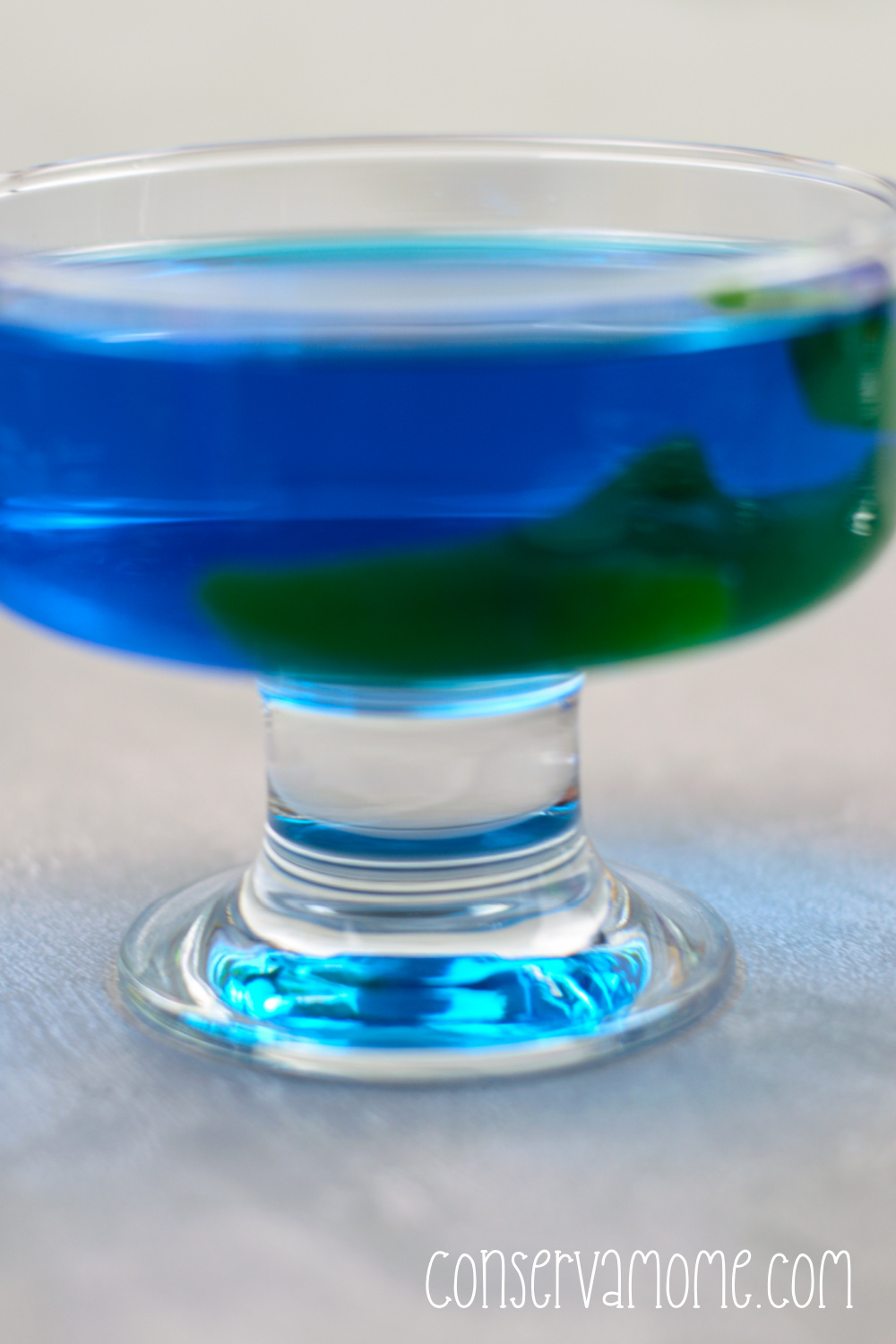 -Take 2 graham crackers and crush in a mortar and pestle. If you don't have one you can simply put the crackers in a plastic sandwich bag and crush them with your hands until it resembles sand.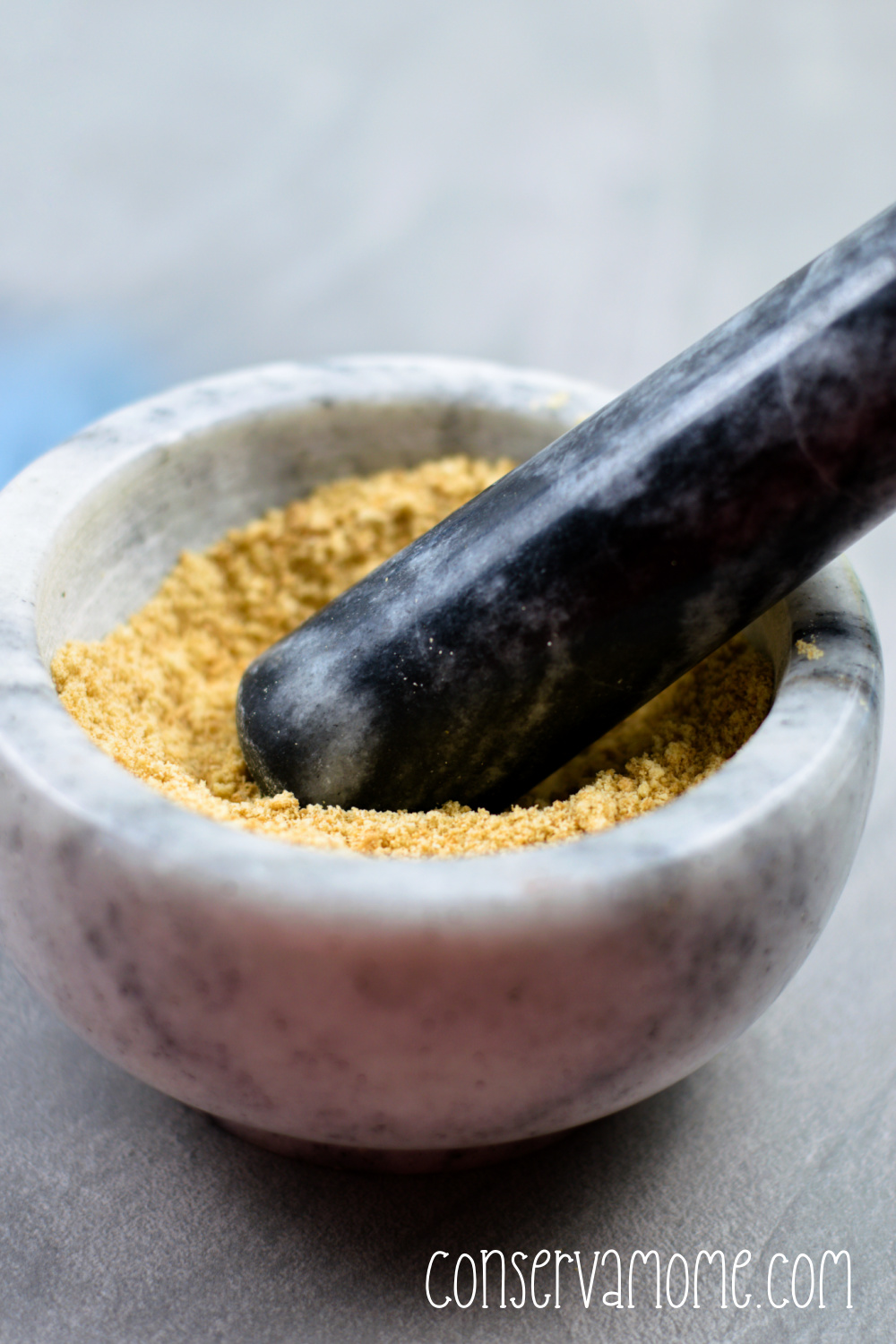 -Place the graham cracker "sand" over half of jell-o only. (make sure it's not over the shark)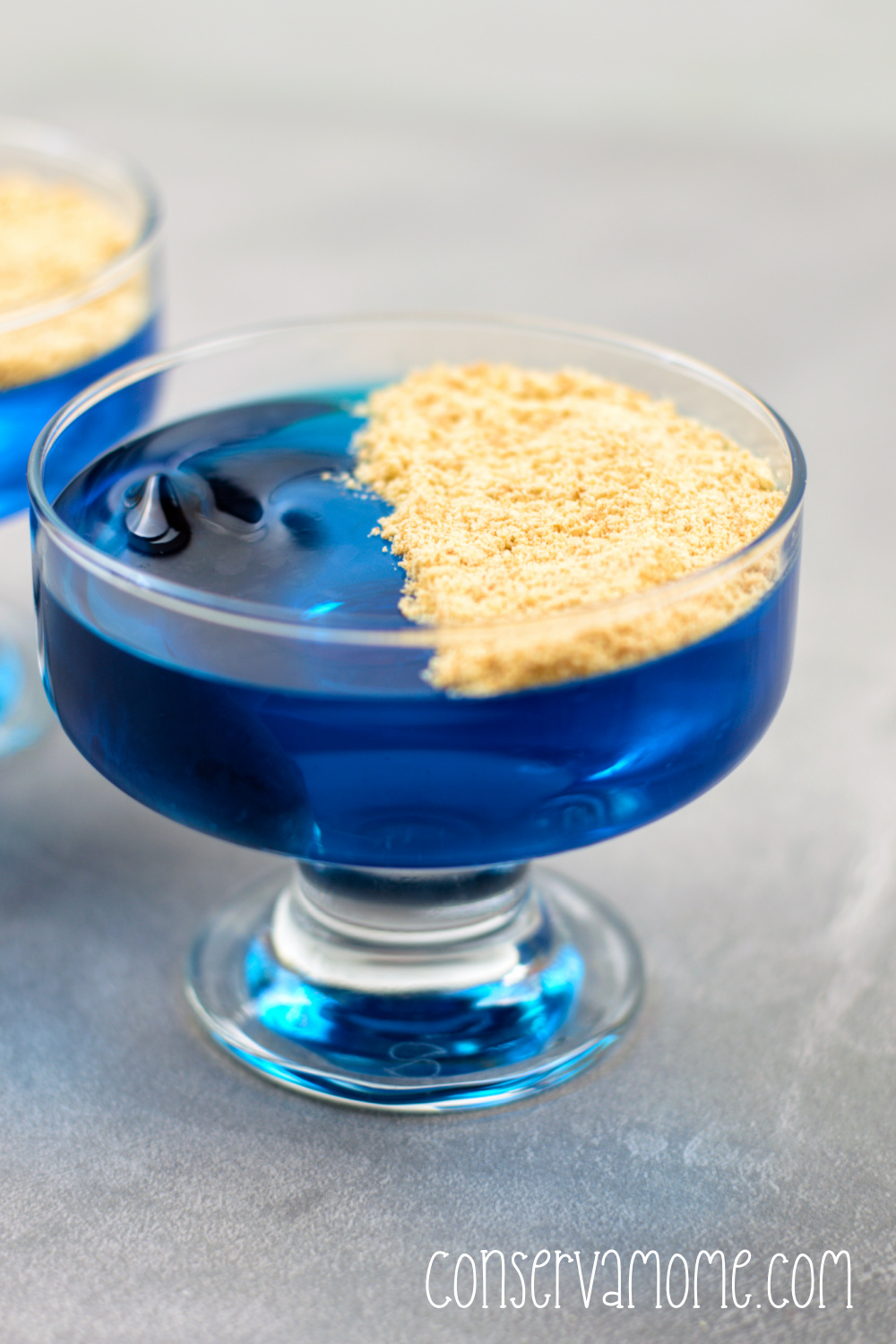 -Cut a strip of sour strap for a towel and place over sand then place teddy graham bear on "towel"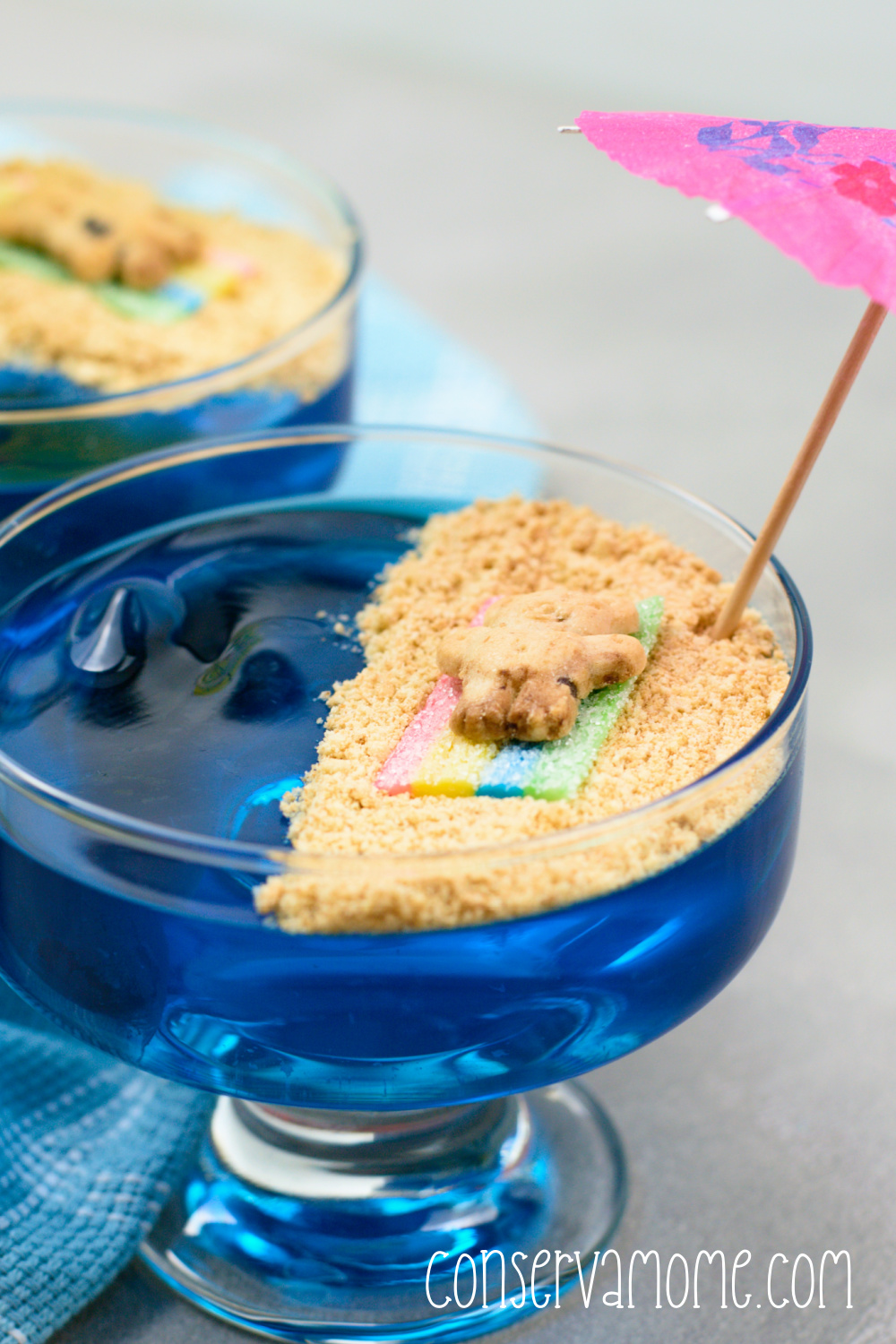 Isn't it adorable and so easy to make? The real work is just refrigerating the jello and then just assembling it all together!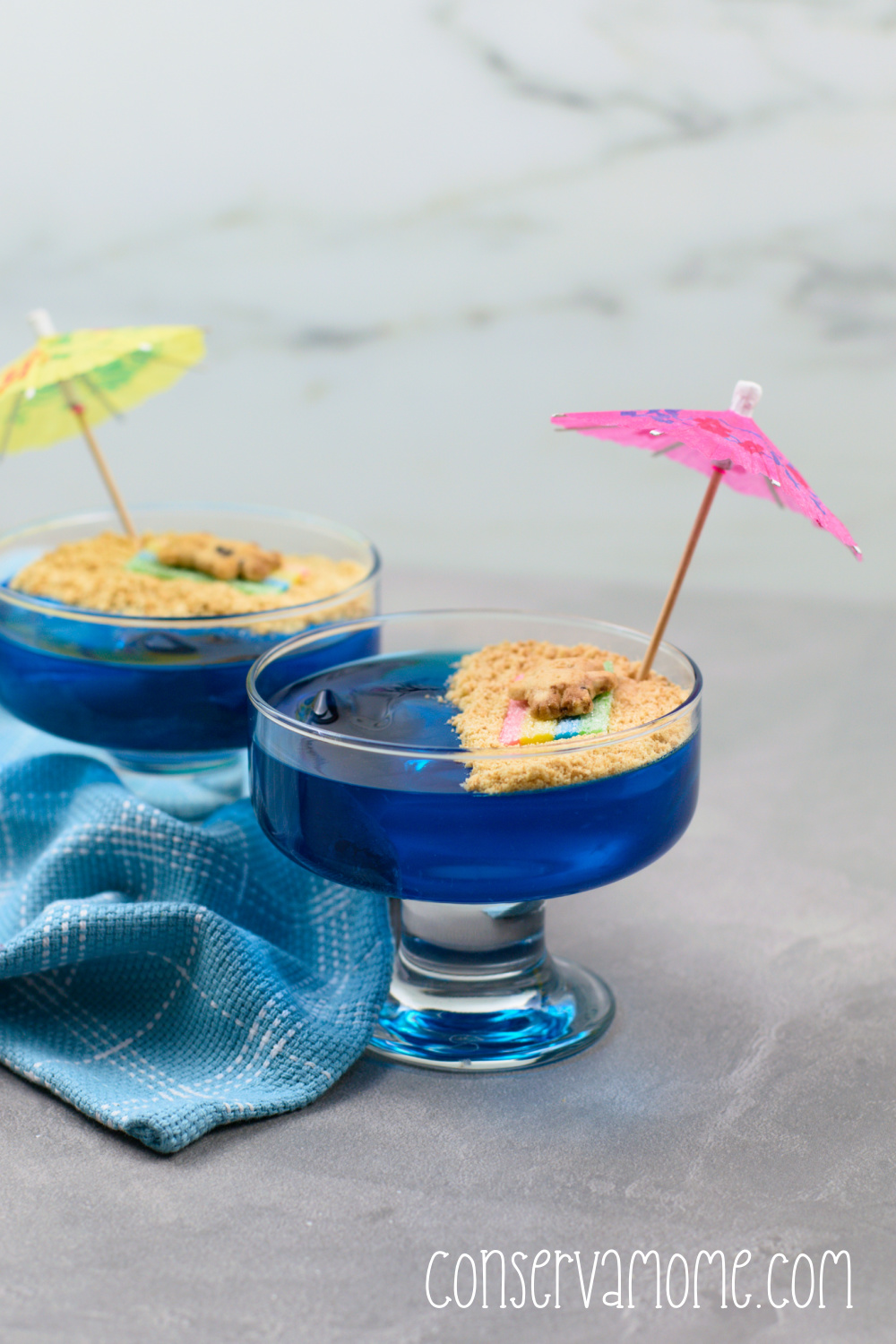 Note: We used a cocktail umbrella as a tiny prop. It's not obligated and may be omitted if served to small children or injury prone adults. 😀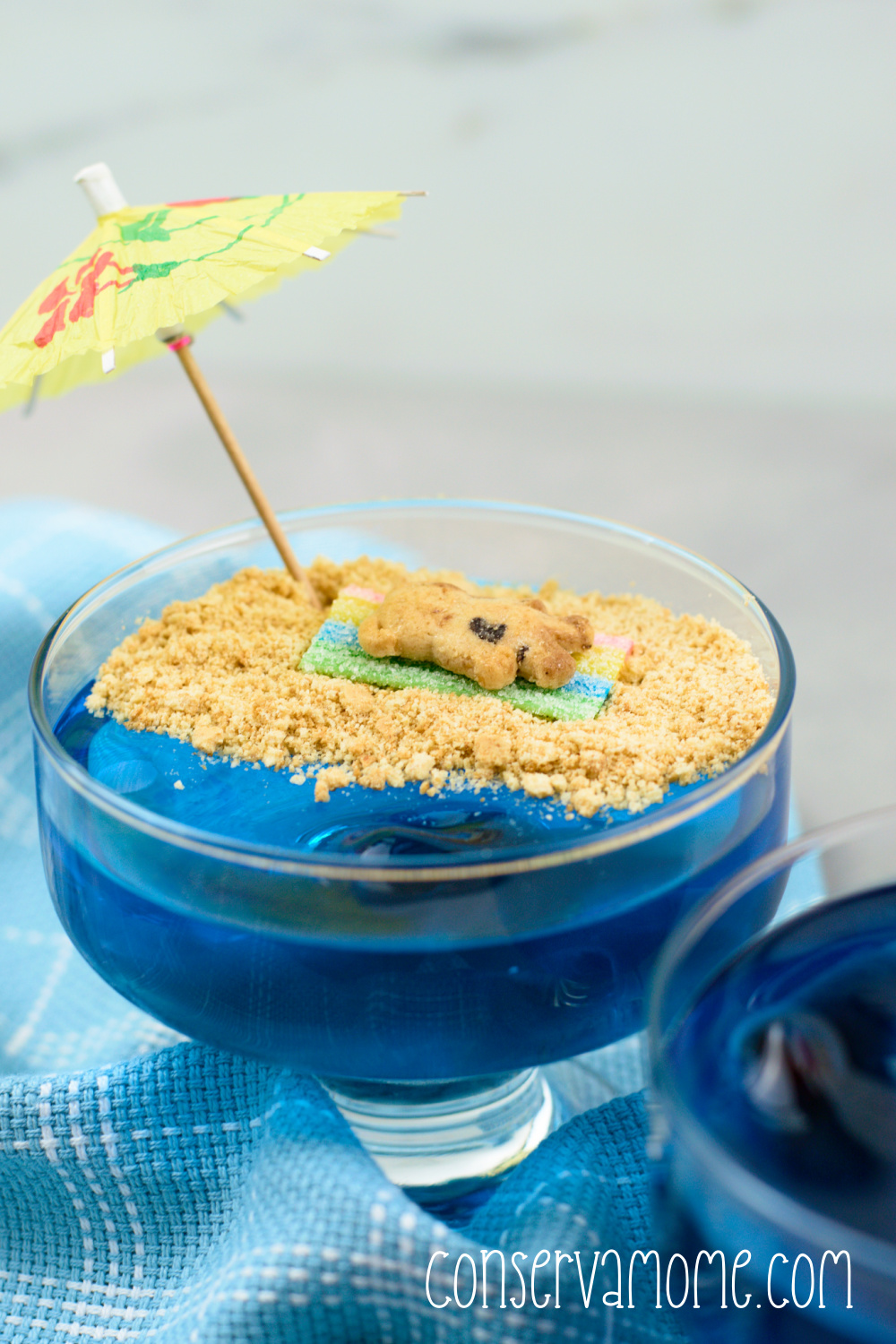 Looking for another fun sea life dessert idea? Check out these oceans of fun cookies that are no bake and oceans of fun!