These Delicious Disneyland Copycat Recipes are the perfect way to relive your magical adventure to the Happiest place on Earth!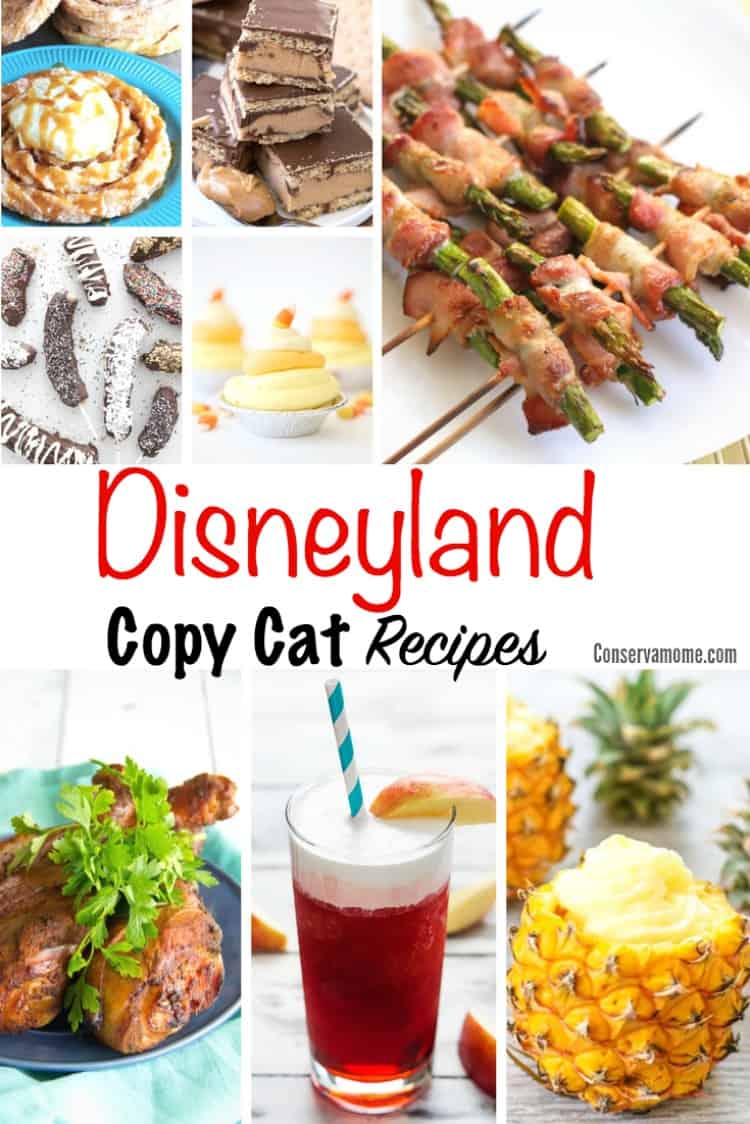 Magical & Delicious Disneyland CopyCat Recipes You can make!
Disneyland is a magical place full of fun, excitement and some delicious food! Millions of people flock to this wonderful place for a great time. Family's will spend tons of money, prep time and excitement just to make their Disneyland visit magical.
However, once they leave they feel sadness creeps in not just because they have the joy of having had a magical experience. But the need to enjoy some of these delicious recipes they tried while there. That's why I've put this fun round up together.
There are so many delicious treats one can enjoy there from Dole Whips to Churro Bites. But how does one recreate the magic at home?
Look no further! This fun round up of recipes are going to bring all the delicious treats you tried at this Magical place home. So whatever tastes made your trip magical, you can now recreate in the comfort of your own home. No need to wait in lines or spend a lot of money you can now enjoy some of the delicious treats you enjoyed during your magical Disney Vacation.
Although there are many Disney Secrets, these delicious recipes don't have to be one of them.
This fun list of ideas will recreate some of the most popular recipes you'll find while visiting the Happiest place on Earth. So head below and check out this delicious tour of treats from Disneyland. Try one or all for a magical time!
Disneyland Copycat Recipes
You may not be able to make it to Disneyland but that doesn't mean you don't get to enjoy all the delicious recipes everyone loves. Read on to check out some delicious Disneyland Copycat Recipes!

Looking for some more Disney themed fun? Check out these 20 Creative Disney Inspired Recipes or How about 25 Disney Desserts to Sweeten your day!
Make sure and share this fun list of recipes with other Disney fans!