These Heart Melted Bead Suncatchers are such a fun way to catch the beautiful sunlight as it's coming through the windows. This is a perfect Valentine's Day Craft idea.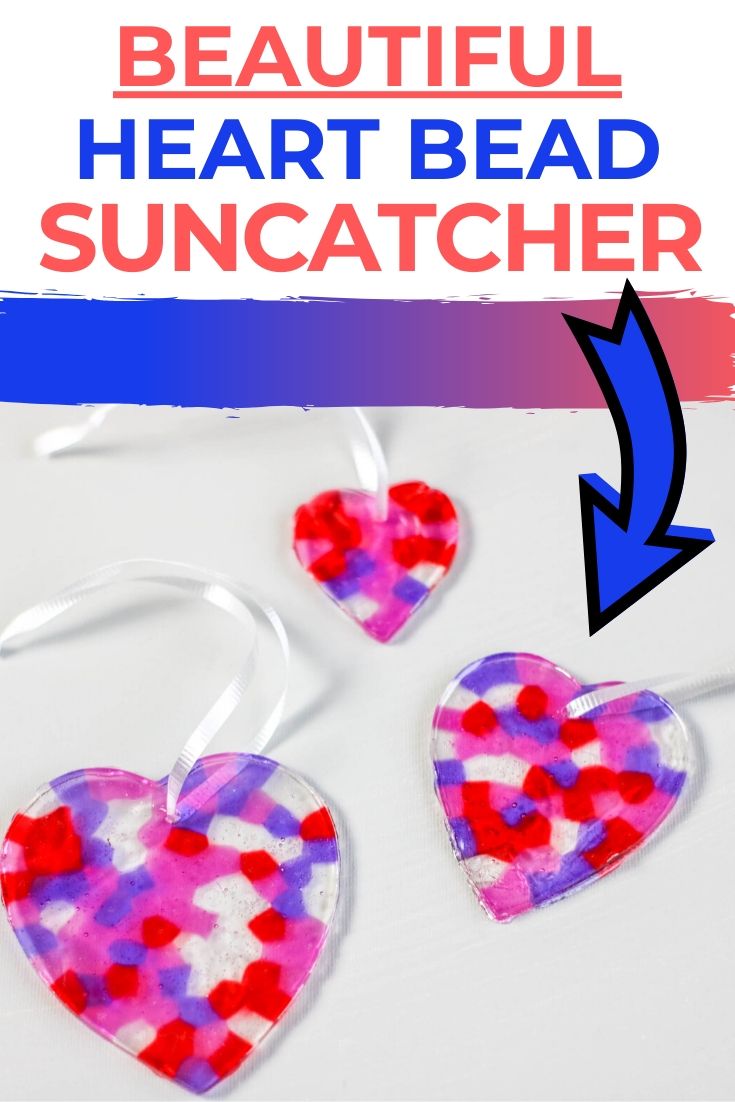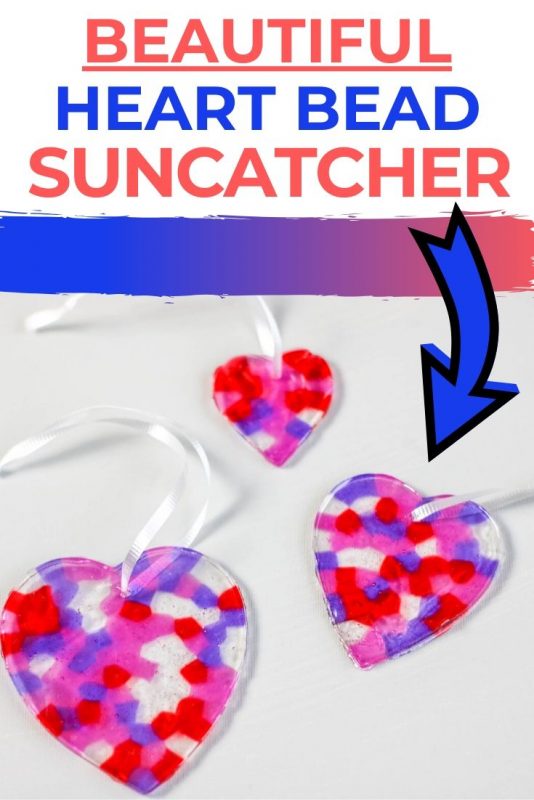 Heart Melted Bead Suncatchers
This simple suncatcher craft is a great way to be creative and teach your child how you can easily take simple supplies and turn them into beautiful creations.
And with Valentine's Day just a short time away, this also makes for a really great gift for anyone and everyone as well.
We've made this a few times and I love hanging it in my window to welcome in the Spring sunshine. It always gives such a beautiful reflection into the house and the kids are so proud to know that it's because of something that they created themselves.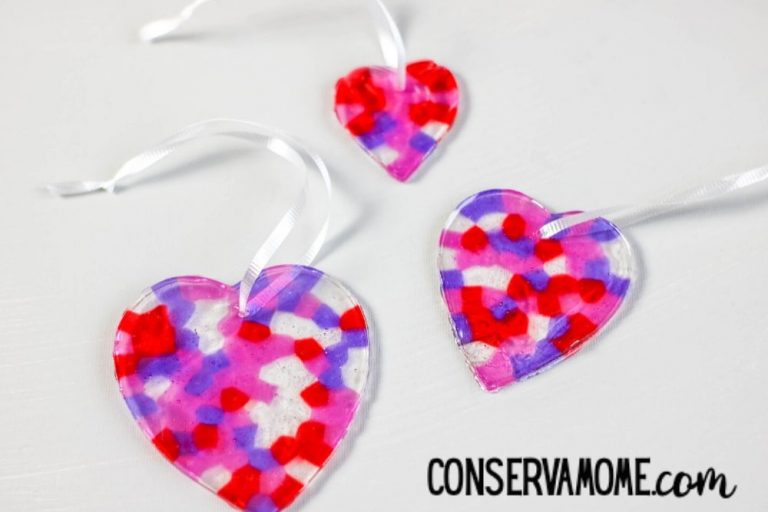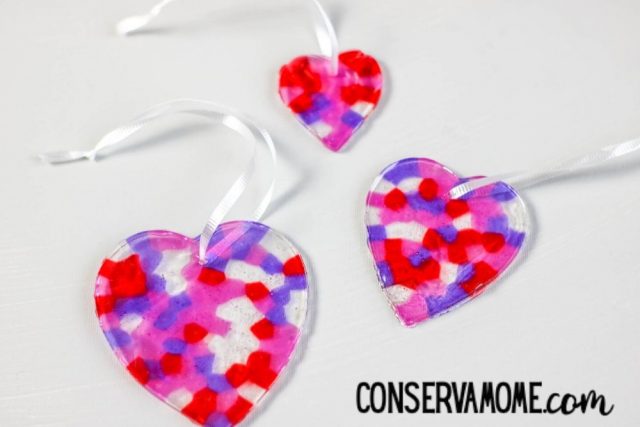 This fun craft is one that everyone in the entire family can enjoy and honestly, everyone should! There's some almost mesmerizing about lining up the beads and then seeing them melt into this beautiful final product.
Read on to see just how simple his fun heart craft is.
Heart Melted Bead Suncatchers
This suncatcher activity is so much fun! Gather up the supplies below to get started.
What you'll need to make these Heart Melted Bead Suncatchers
Plastic pony beads

Metal cookie or clay cutters

Baking pan

Aluminum foil

Drill fitted with ⅛ inch drill bit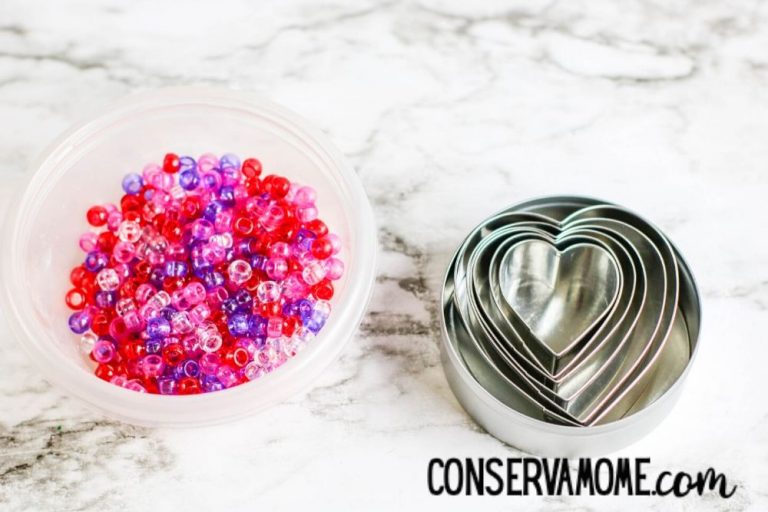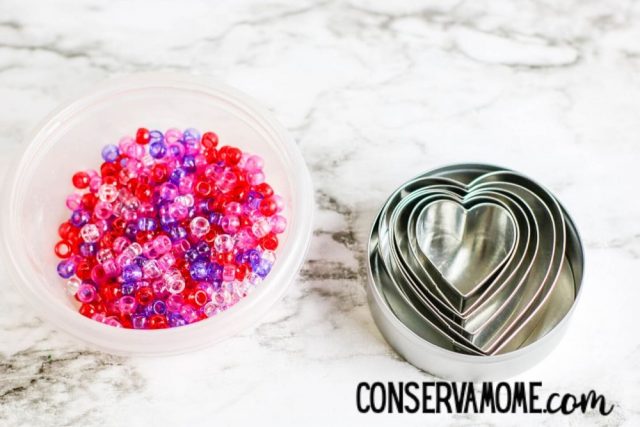 Directions for making Heart Melted Bead Suncatchers
Note: Please be aware that the beads do release plastic smells/fumes as they melt. To avoid the smell, you can use a toaster oven outside.
Preheat oven to 400 degrees.
Line baking pan with aluminum foil to protect the pan and make it easier for the ornaments to release from the pan.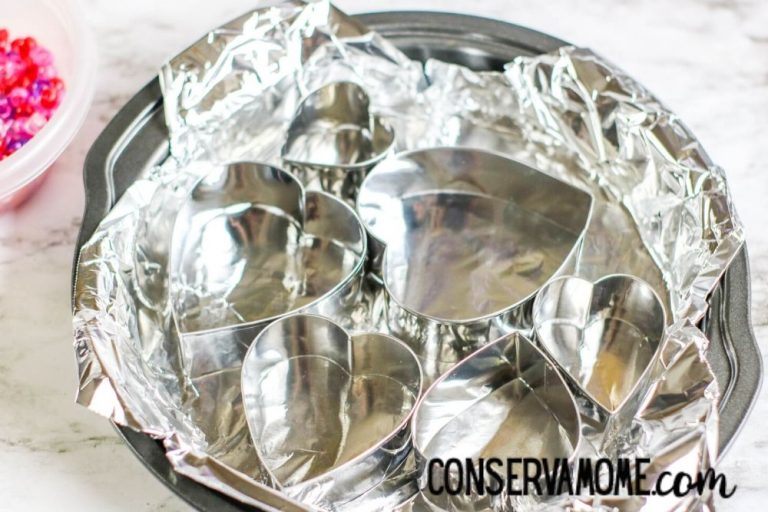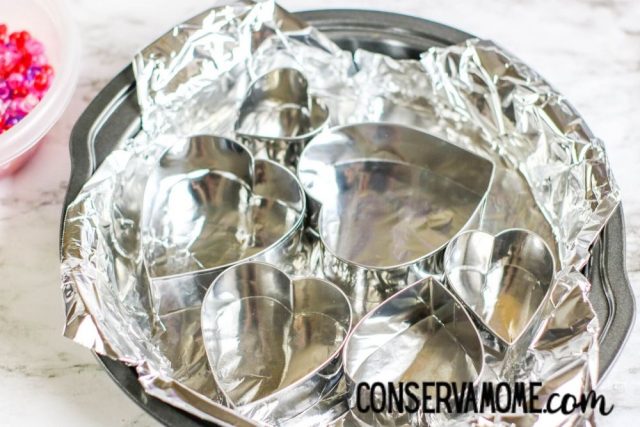 Place cookie cutters on aluminum foil in baking pan. Fill each ornament with a single layer of beads. Use a toothpick or bamboo skewer to arrange the beads.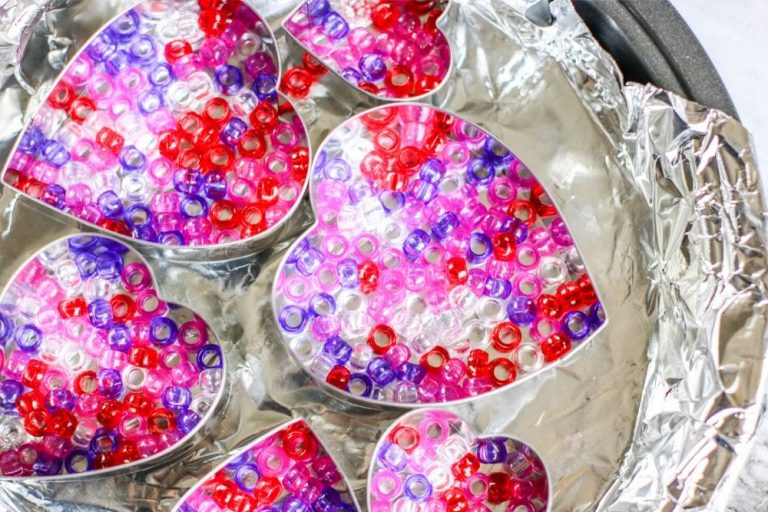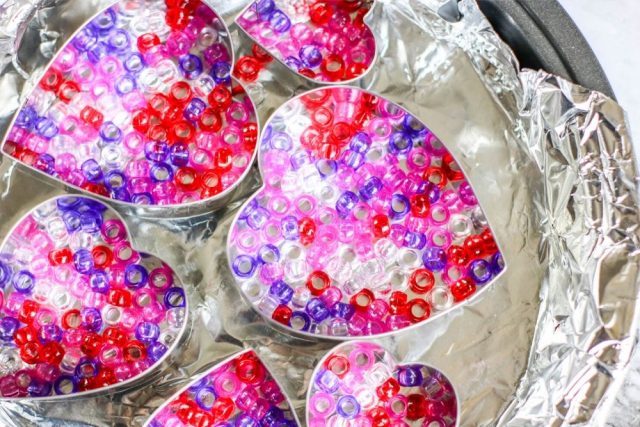 Carefully put the baking sheet in the oven and melt the beads. The time can vary based on the type of bead. Begin checking at 5 minutes. (My ornaments took 15 minutes to melt.) The ornaments are ready when the beads are melted and the hole in each bead has disappeared.
Remove from oven and allow to cool completely prior to removing from the cookie cutters. To remove the ornaments, gently pull the sides of the cookie-cutter away from the ornament.
Use the drill to create a small hole in each ornament for hanging.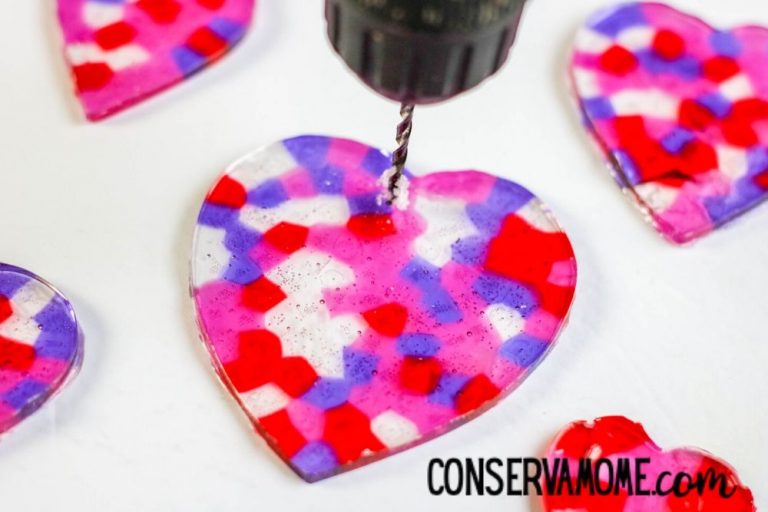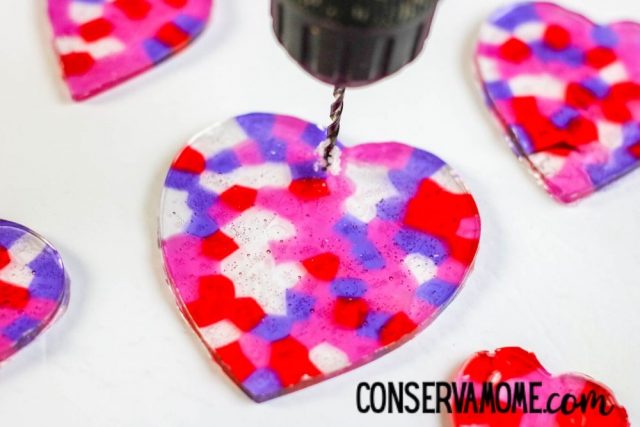 Tie a string through the hole and it's ready! You can easily hang this in any window and left the sunshine shine through or even use it during the winter months as a fun ornament to hang on the tree.
Don't forget to wrap it up for Valentine's Day as well and make it be the perfect homemade gift for someone special in your life. There really are a ton of great options for this homemade heart craft.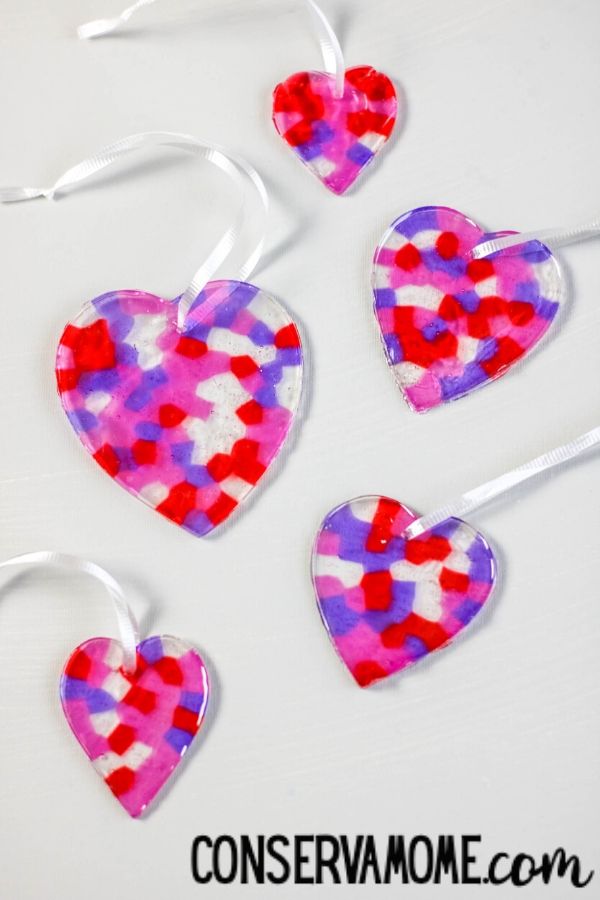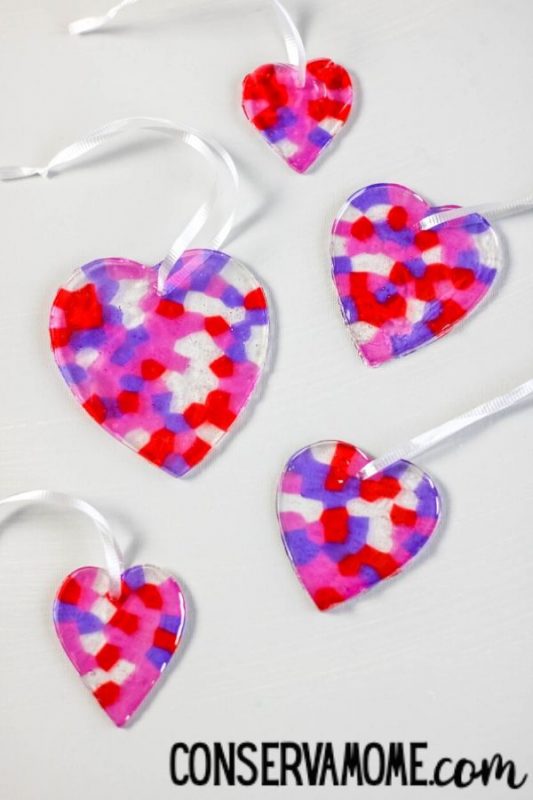 Looking for more fun crafts or ideas?
You don't want to miss our 17 St. Patrick's Day Kids Crafts or my 16 Valentine's Day Treats To Satisfy Your Sweet Tooth!