If you love Santa Claus like we do then you've come to the right place. I've put together over a fun round up of Fun & creative Santa Claus crafts & Recipes. These are the perfect activities to celebrate everything Father Christmas. Keep reading to check out over 40 Santa Claus Activities for your kids!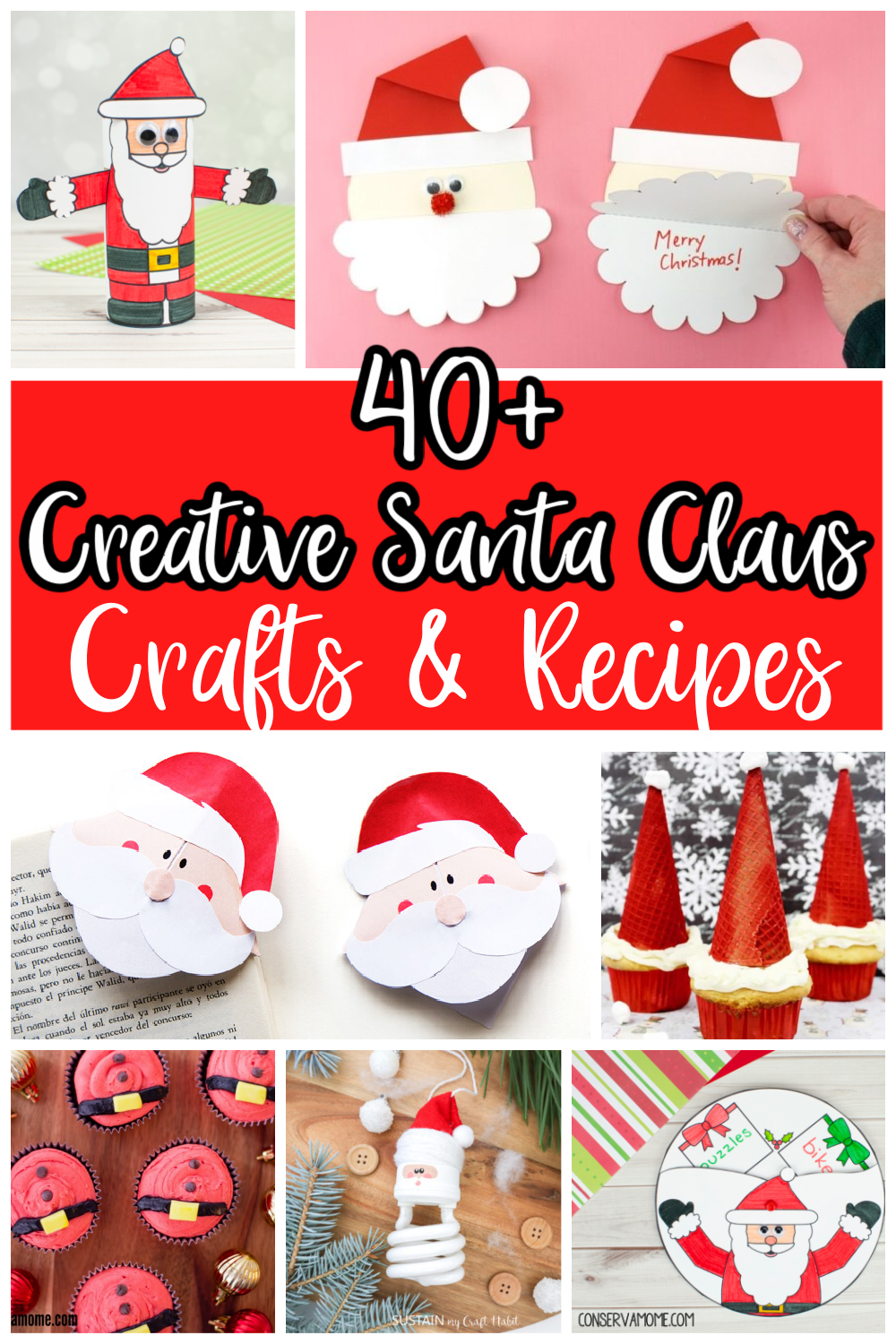 *This post contains affiliate links. That means that if you make a purchase after clicking on a link I may earn a small commission at no extra cost to you.
40+ Fun & Creative Santa Claus Crafts & Recipes
There's something so incredibly magical about Santa Claus. To think that not only is it a wonderful, magical thing for kids. But you have someone whose story comes from a legend about everything good in a person. Santa Claus signifies everything good in the world. Someone willing to give instead of receive (although those yummy cookies are great payment).
As parents seeing the magic of Santa claus through your children's eyes is even more memorable. That's why I've put this fun round up of fantastic crafts and recipes to celebrate everything Santa Claus!
You can even include some fantastic stories like the ones below .
Great books to read before making these creative Santa Claus Crafts & recipes for kids

So what are you waiting for? Get your creative juices going and make these fantastic crafts with your little ones. Some of these are also great gifts for family and friends. Perfect Keepsakes!
Have an in person or online crafting party with friends to make these fun crafts and recipes. Looking for more fun? Check out 30+ Reindeer crafts and recipes that go along with this fun!
Santa Claus Crafts & Recipes
Santa Claus Crafts & Recipes
Santa Claus is almost coming to town which means it's time to celebrate all things Santa and Christmas. Check out these 40+ great and creative Santa Claus Crafts & Recipes.
Make sure and pin this fun post below to save for later or share with friends and family!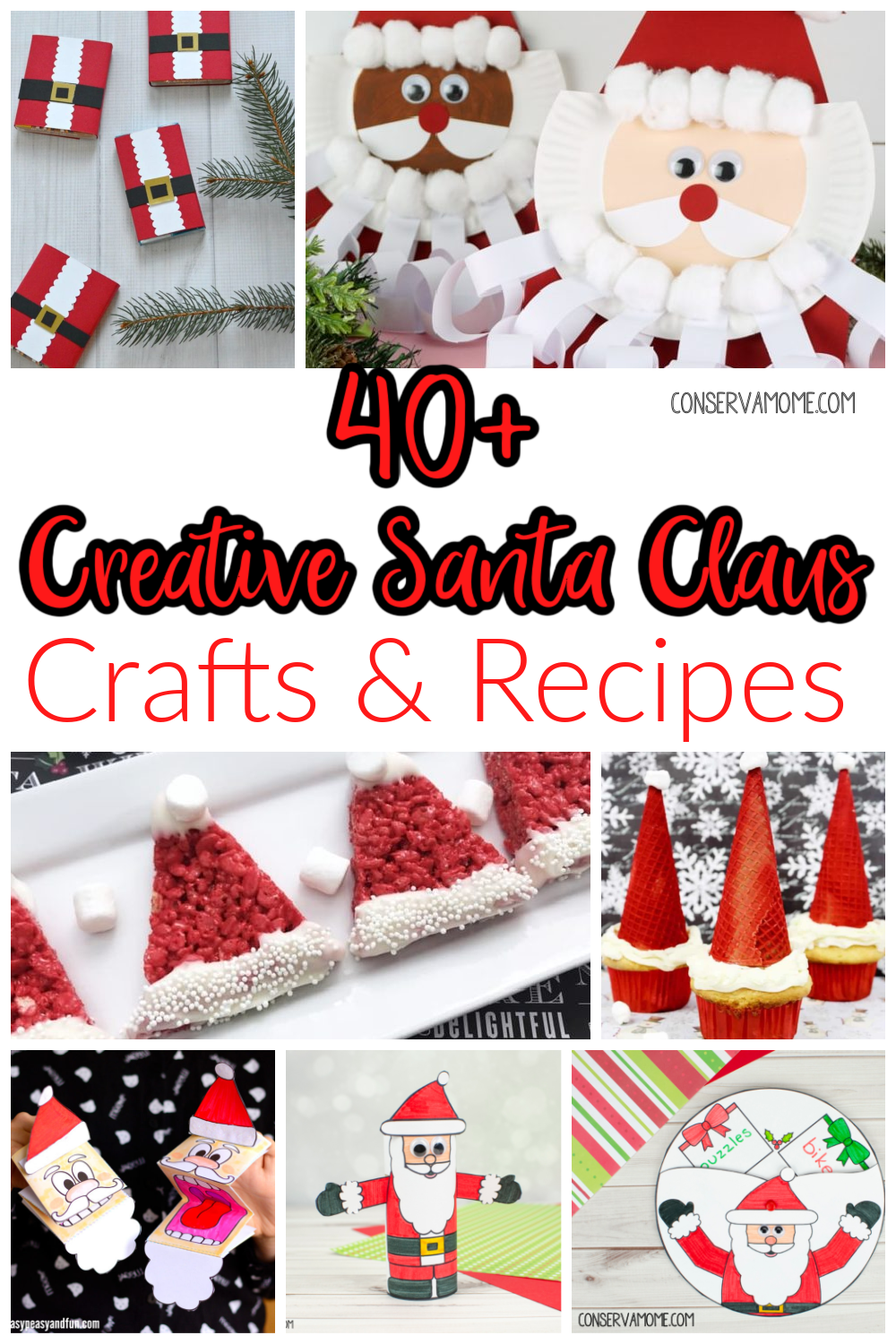 Looking for more Christmas Crafts? Check out this round up of 30+ of the Best Christmas Crafts for kids