Here's a fun collection of good riddles for you to share with friends and family. Some are easy to answer while others will absolutely stump you.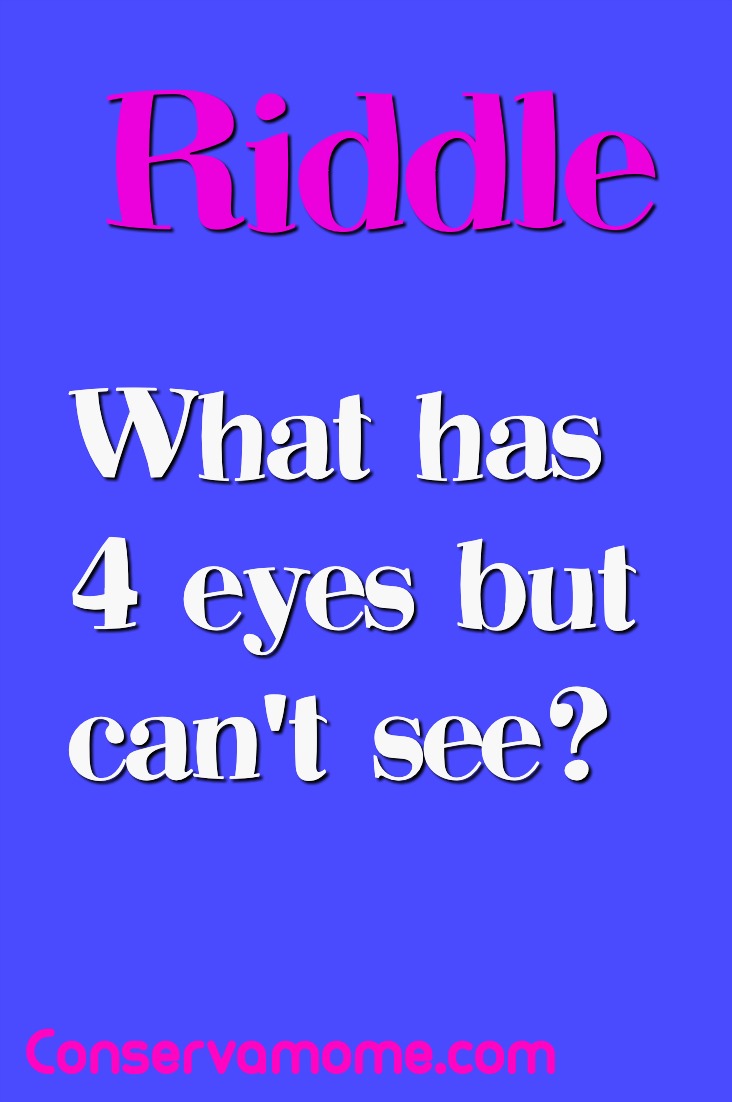 Good Riddles for you to share with Friends and family
There are so many great riddles out there for you to check out. What's funner than being stumped by riddles? Stumping friends and family. I know my kids love asking each other riddles and brain teasers to see if they'll get them. Solving them are actually good for you emotionally and mentally. Even during Quarantine many people have really enjoyed solving them and good riddles have actually helped raise their spirits.
As you can see reading and solving riddles will actually be good for you. Which is great right? So I've put together some fantastic riddles for you to check out and perfect for you to share. Just keep reading to see so more.
Also, Before I give you the answer to this fun riddle above keep reading to check out some
Which of the following is not white? Egg whites, The White House, polar bears, golf balls, milk, marshmallows and white onions.
Answer: Polar bears, because their fur is colorless. Each fur strand is actually transparent and pigment free with a hollow core which reflects light.
There has never been a single airplane that has successfully landed at the airport in Cincinnati. How can this be?
Answer: Because there is actually no airport in Cincinnati. The closest airport is across the state line in Kentucky
Take away my first letter, then take away my second letter. Then take away the rest of my letters, yet I remain the same. What am I?
A postman.
It's true I bring serenity,
And hang around the stars,
But yet I live in misery,
You'll find me behind bars.
With thieves and villains, I consort,
In prison, I'll be found,
But I would never go to court,
Unless there's more than one.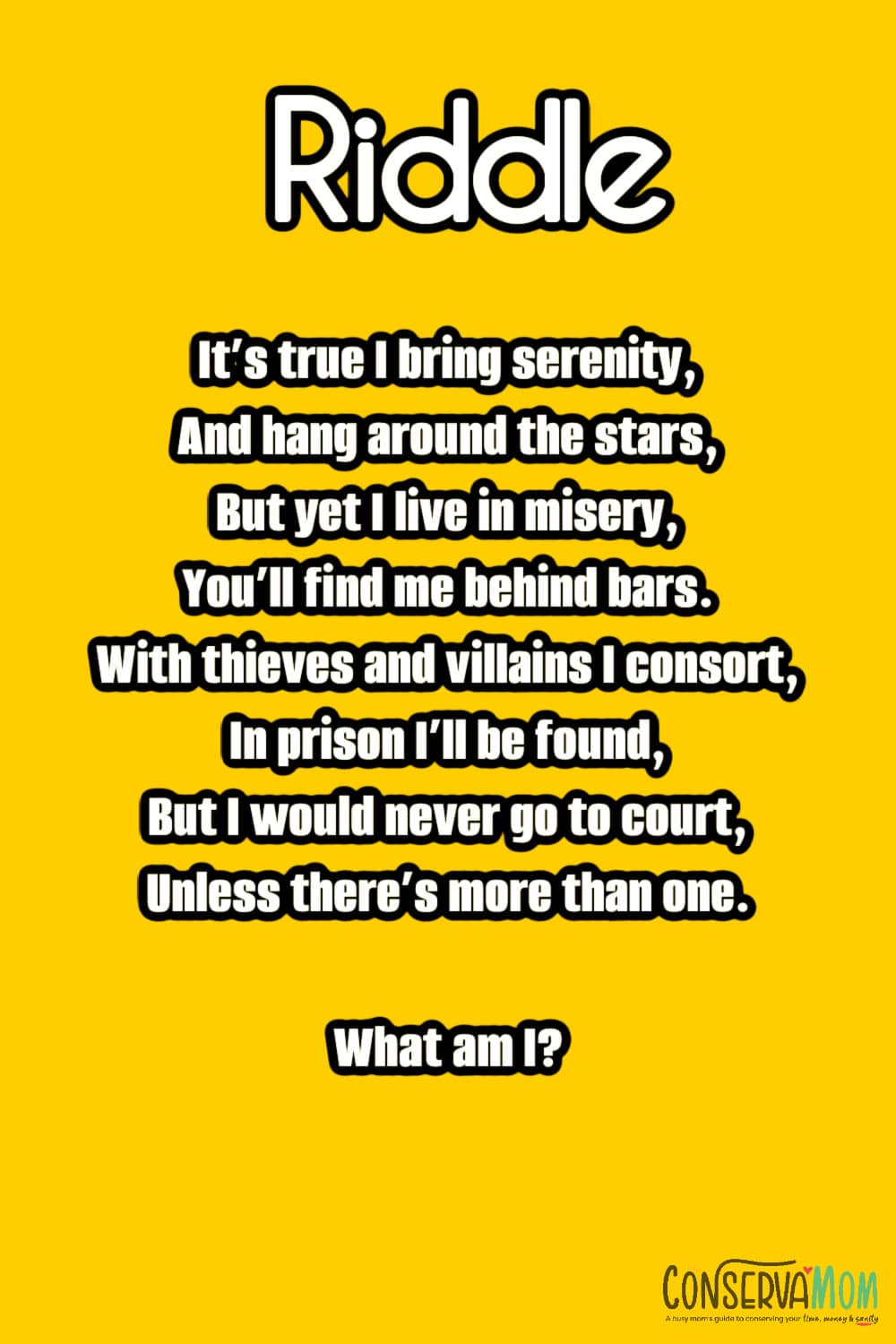 Answer:The Letter S
I have two main bodies and I'm turned all about. When I'm standing still, time will run out.
What am I?
An hourglass.
A seed with three letters in my name. Take away two and I still sound the same.
What am I?
A pea.
I may have eyes but I don't use them to see. I live in the dark until you have need of me.
What am I?
A potato.
.I sound like one letter but I'm written with three. I show you things when you look through me.
What am I?
An eye.
Here's another one.
To grab the answer head over here.
I have a bed but I never sleep. I have a mouth but I never speak.
What am I?
A river.
Forwards I am heavy, I sure weigh a lot. But when I'm backwards, I certainly am not.
What am I?
A ton.
Stronger than steel, yet lighter than cotton
Found in a corner, forever forgotten
I bother so many, but marvel a few
You can't seem to make me
I'm a mystery to you.
What am I?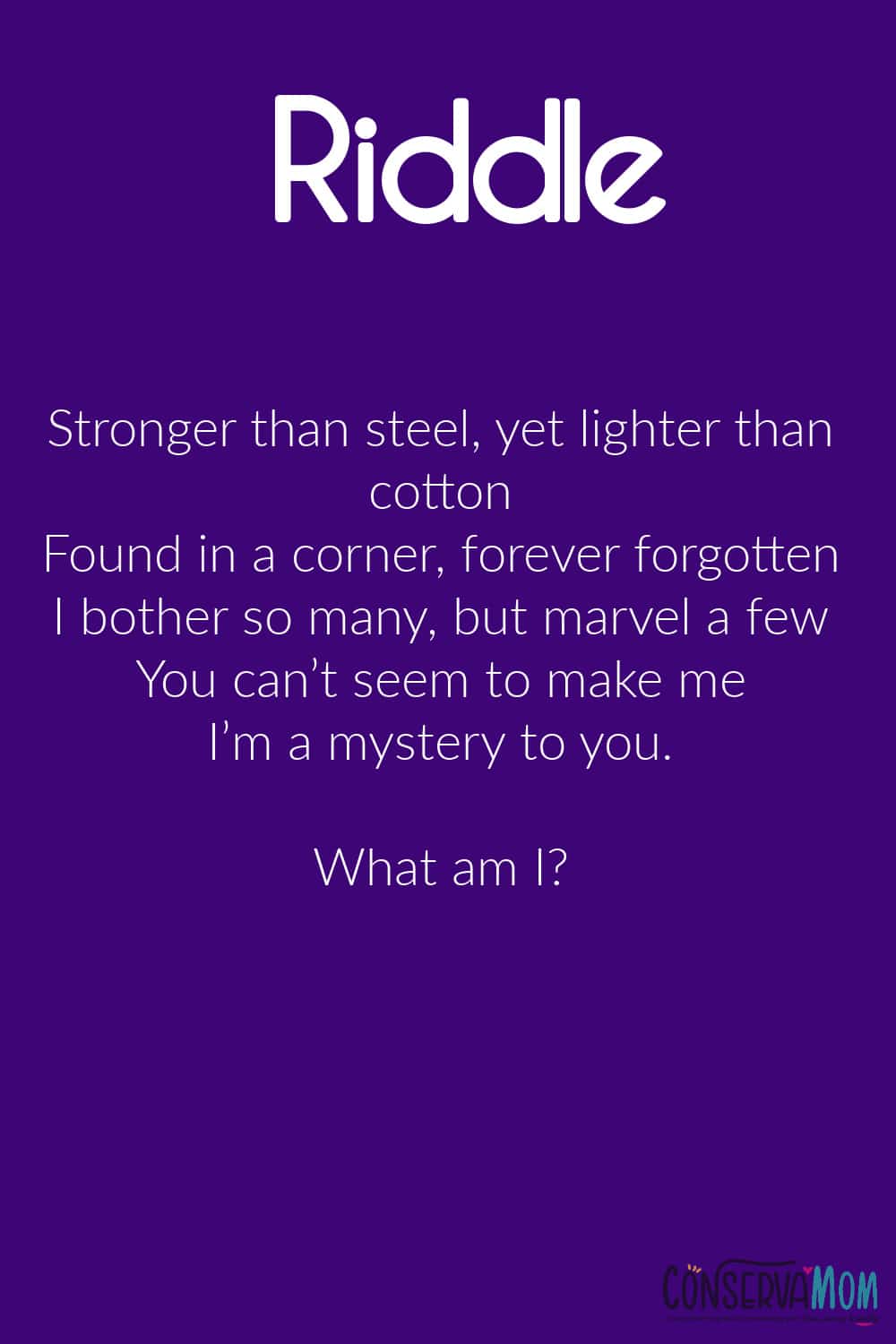 Answer: A spider web
I can be cracked and I can be played. I can be told and I can be made.
What am I?
A joke.
I have a head and a tail that will never meet. Having too many of me is always a treat.
What am I?
A coin
I am a box that holds keys without locks, yet my keys can unlock your deepest senses. What am I?
A piano.
Two fathers and two sons are in a car, yet there are only three people in the car. How is this possible?
They are grandfather, father and son.
What has 4 eyes but can't see 🙂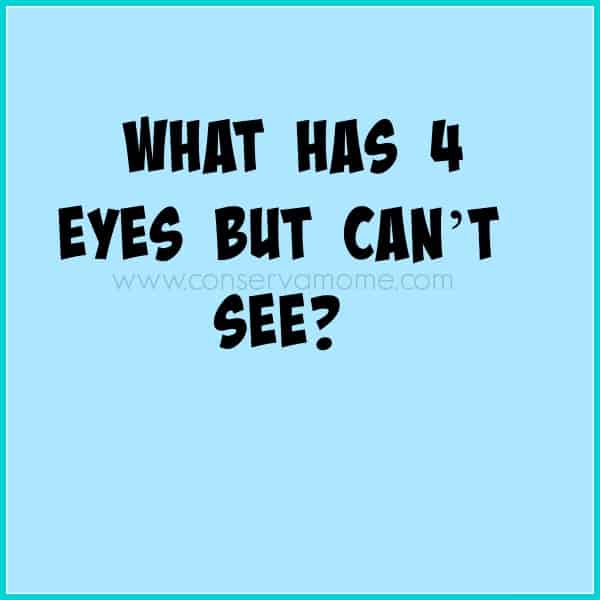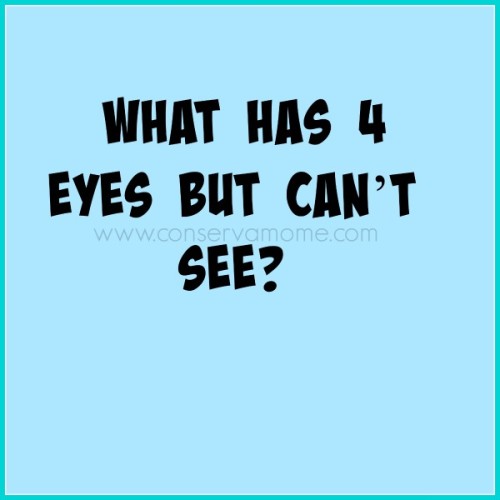 The answer: Mississippi 🙂 (it has for letter I's)
Here's a last one: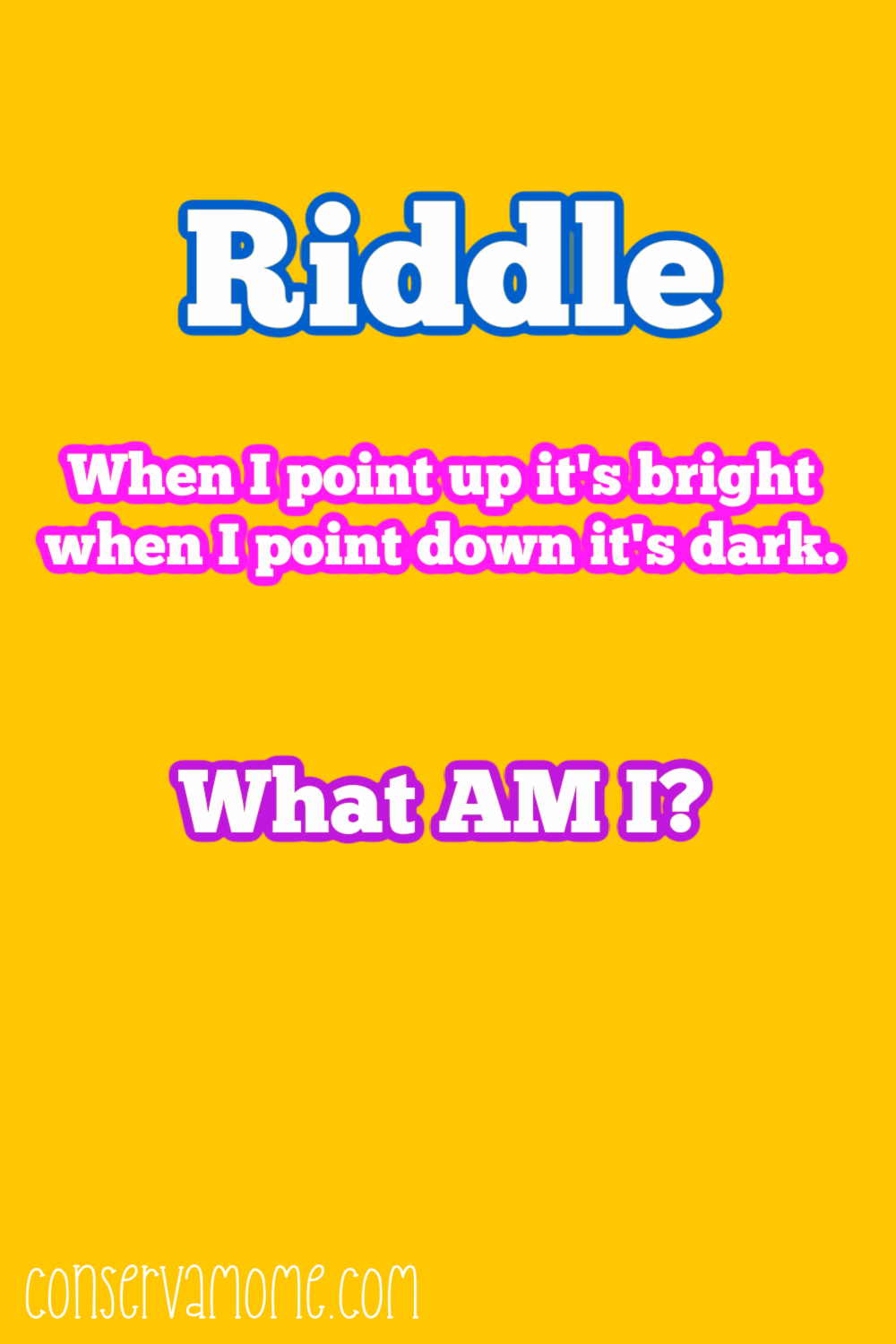 The answer: A light Switch (When it points up the lights are on, when it points down the lights are off 🙂