Chances are if you're a parent with kids your car hasn't seen a lot of clean days. I know for us we could probably survive off of petrified chicken nuggets if we ever got stranded in our car. That's why I've put together Tips on how to keep a car clean. Maybe these will give you some great ideas to make your car look great always!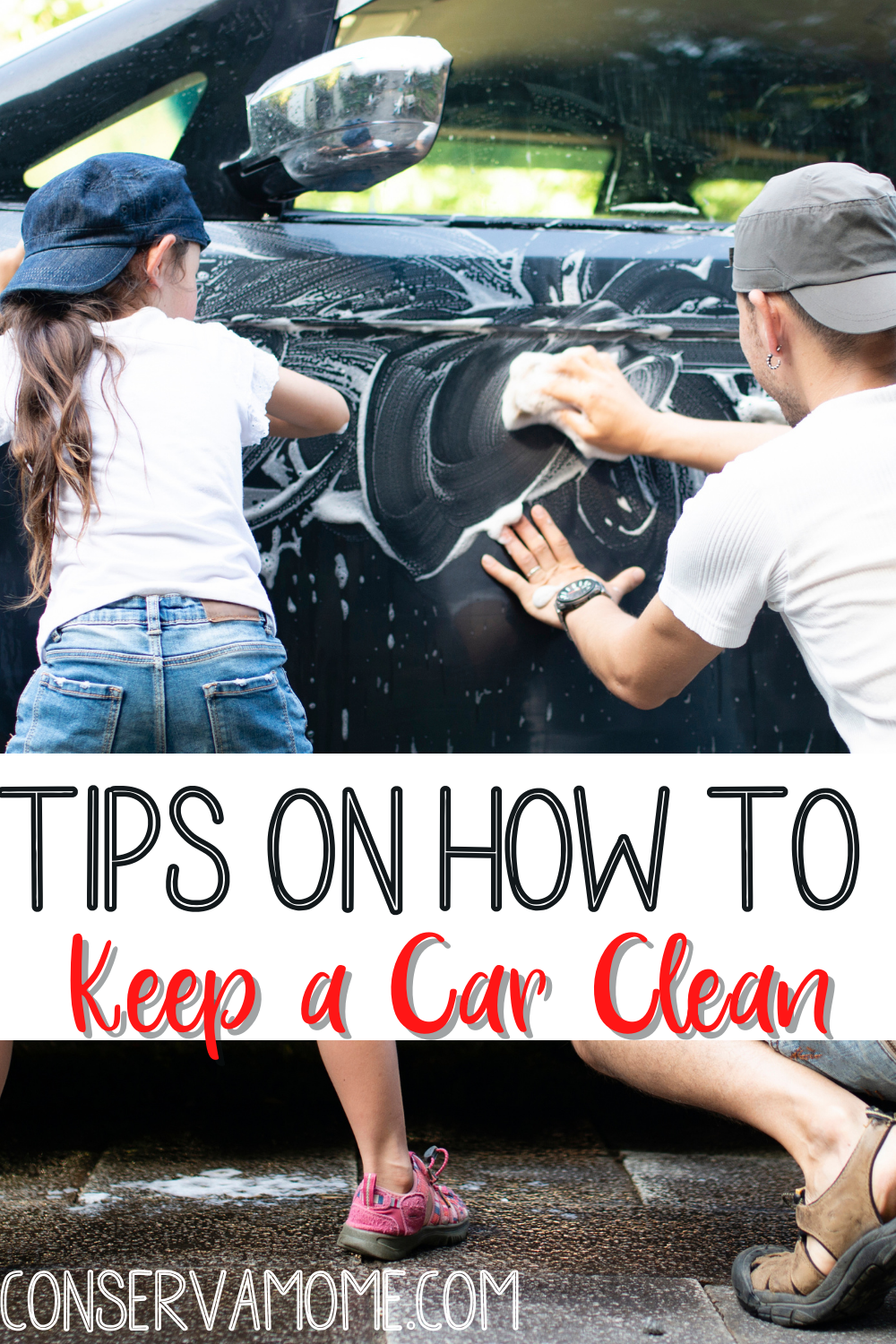 Tips on How to Keep a Car Clean
Cars are always lifesavers. You can use your car to travel to different places at any time you want. Thus, it is important to make sure your car is well maintained. One of the simple ways of maintaining a car is by cleaning. You might have a problem with some paint that has sprayed on your car and need some overspray removal. The sooner you get this done for your car, the better.
You should clean your car both inside and outside. When cleaning care, there are different things you should understand about a car. Below are tips you need to understand about your car and clean it both inside and outside.
Importance of a vehicle
Before understanding how to maintain your car, you need to understand the importance of a car.
When you have a car moving around becomes easier. Unlike using the bus, a car will drive you to the last destination of your choice.
You can come and go as you please, to work and home, taking family members where they need to be.
Easy on vacations. When you have your car, you do not need to search for companies to rent you a car.
Traveling is affordable when using your car.
When you have emergencies such as medical attention, a car can be a lifesaver. You can use the car to rush to the hospital.
You can use your car as a source of income. Uber business is one of many businesses to use your car.
By owning a car, you will be able to enjoy all the above benefits. But for you to enjoy your car, you need to clean it well both inside and outside. Let's get on tips of keeping a car clean both inside and outside.
Tips for keeping your car clean on the inside
Take the trash after using the car – If you have kids, they drop candy wraps or containers in the car. This trash makes the interior of the car to be dirty. Thus, you can collect the trash every time you use the car.
Use a vacuum cleaner – At times, cars can have dust. Use a vacuum cleaner to clean all the particles found in the seats and the dashboards. Before using a vacuum cleaner, take all the big trash such as containers and candy raps.
Clean the floor mats – The floor mats tend to be the dirtiest in the car. Clean the mats using soap and hot water. Make sure to dry the mats before reinstalling them in the car.
Wipe the windows, steering wheel, and the cup holders – There are places you cannot clean with a vacuum cleaner. After cleaning the car with a vacuum, you need to wipe specific places such as the windows, steering wheels, and the cup holders.
Clean the stain on the seat – Use soapy water and vinegar to clean stubborn stains. This mixture is homemade, making it an affordable way to maintain your seat.
Tips for keeping your car clean on the outside
After cleaning the inside, it's time to clean the outside part of the car.
Over-spray cleaning – Look for experts who will remove the overspray without damaging the paint finish. Paint over-spray is a way of cleaning and removing all foreign contaminants.
Visit a car wash – At times, you might want to save cash by washing the car yourself. But visiting the car wash has its advantages. In a car wash, there is enough water with the required pressure to remove the dirt.
Washing your car – Washing your car wash is one way to prevent pollution at home. As you clean the car, oil, dirt, chloride, and soapy water will remain on your compound.
How to clean the exterior part of the car at home – One or twice? You can consider cleaning your car at home. Make sure you take the following steps.
Step 1: Clean it with enough water.
Step 2: Take time for the car to dry.
Step 3: Consider applying a protectant to the car.
Cleaning is one of the ways to maintain a car. Cars are important in any person's life. Above are ways on how to clean your car both inside and outside. Most of the cleaning methods are home remedies. Your car is going to look great and last longer.