This adorable Santa Claus Spinner Craft is an easy Christmas Craft for kids. It includes a Free Printable Template! This Santa Claus craft for kids is a great way for your little ones to write what they want for Christmas.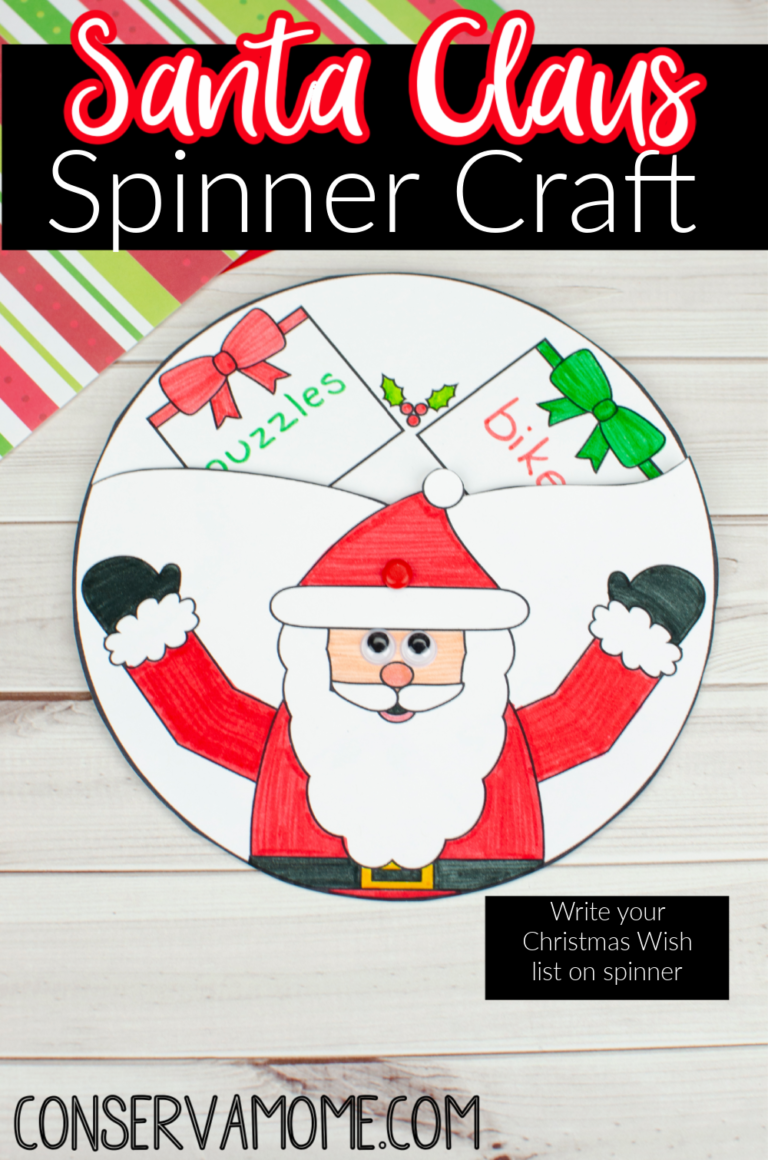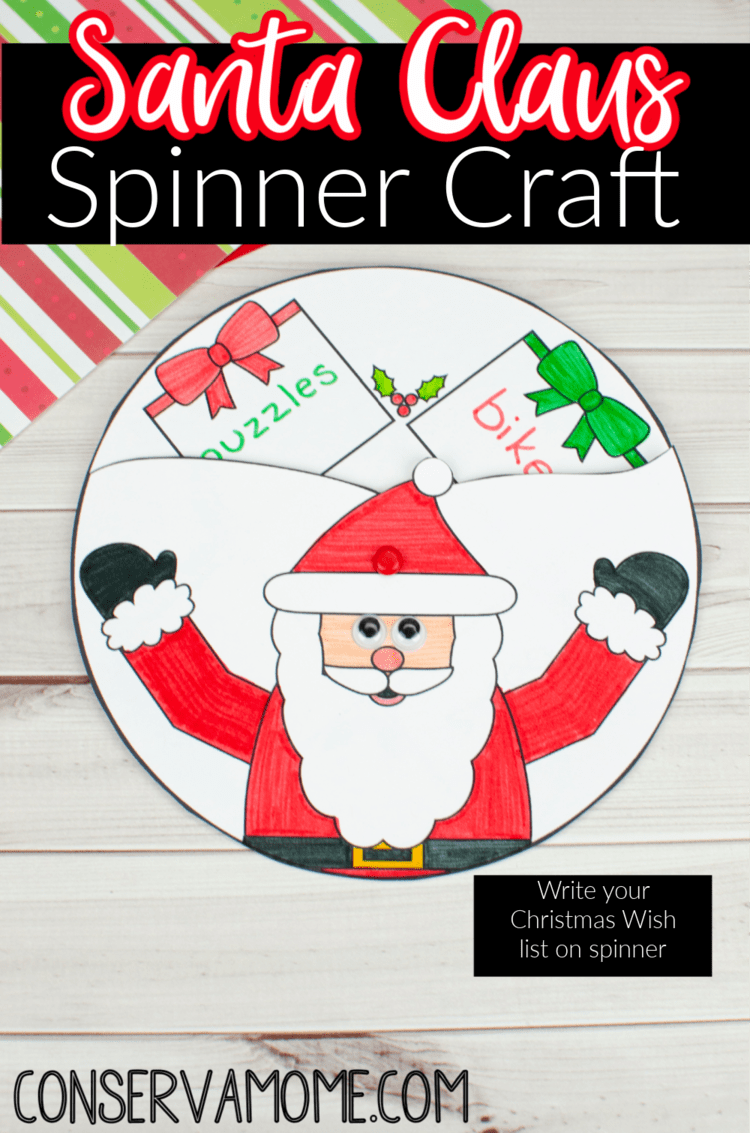 *This post contains affiliate links. That means that if you make a purchase after clicking on a link I may earn a small commission at no extra cost to you.
Santa Claus Spinner Class + Free Printable Template
Christmas is right around the corner which means kids are going to begin making their Christmas lists. This is a fun activity to help them make it in a creative and fun way! There are so many ways to make this time of year special. From making Santa Belt Cupcakesto Reindeer cookies.
The sky's the limit to making Christmas time grand! All you have to do is add some treats, Christmas music and you get a wonderful afternoon!
That's why I love this craft along with my Santa Claus Toilet paper roll craft. These are all fun ways to make this time of year Merry and Bright.
While you're at it, why not include some fun stories with this craft like the ones below:
While your kids are creating these fun crafts why not work on some of your own like these Christmas Gnomes!
Because this project is so easy you too can have fun while everyone creates!
So read on to see how easy it is to make this easy Christmas craft for kids
What you need to make this Easy Christmas Craft For Kids
Markers
Scissors
Google eyes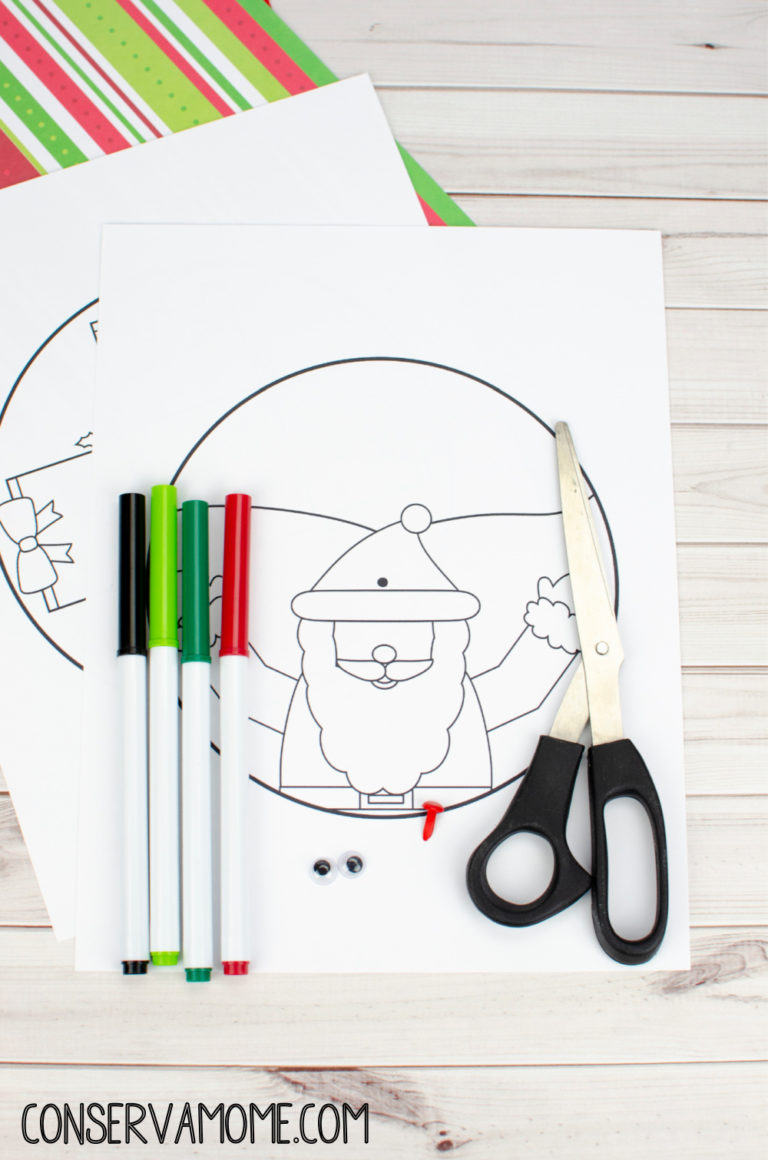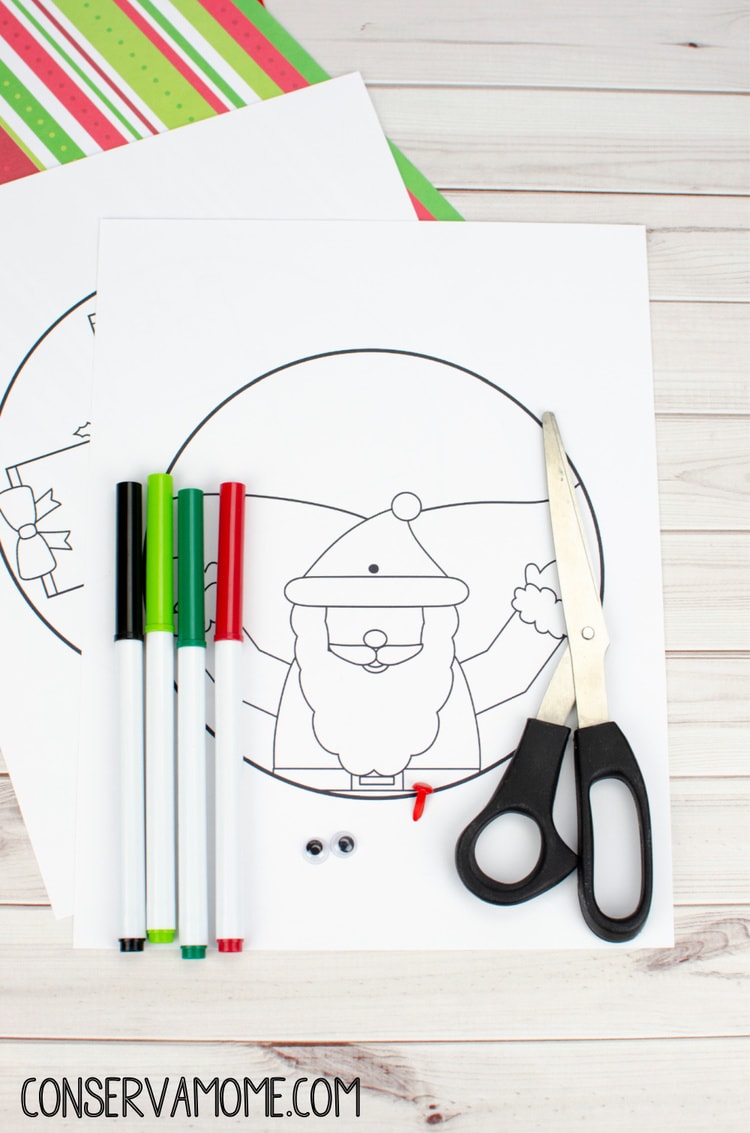 Santa Christmas List Spinner Instructions
First print out the template. Using card stock is best, but regular paper would work as well.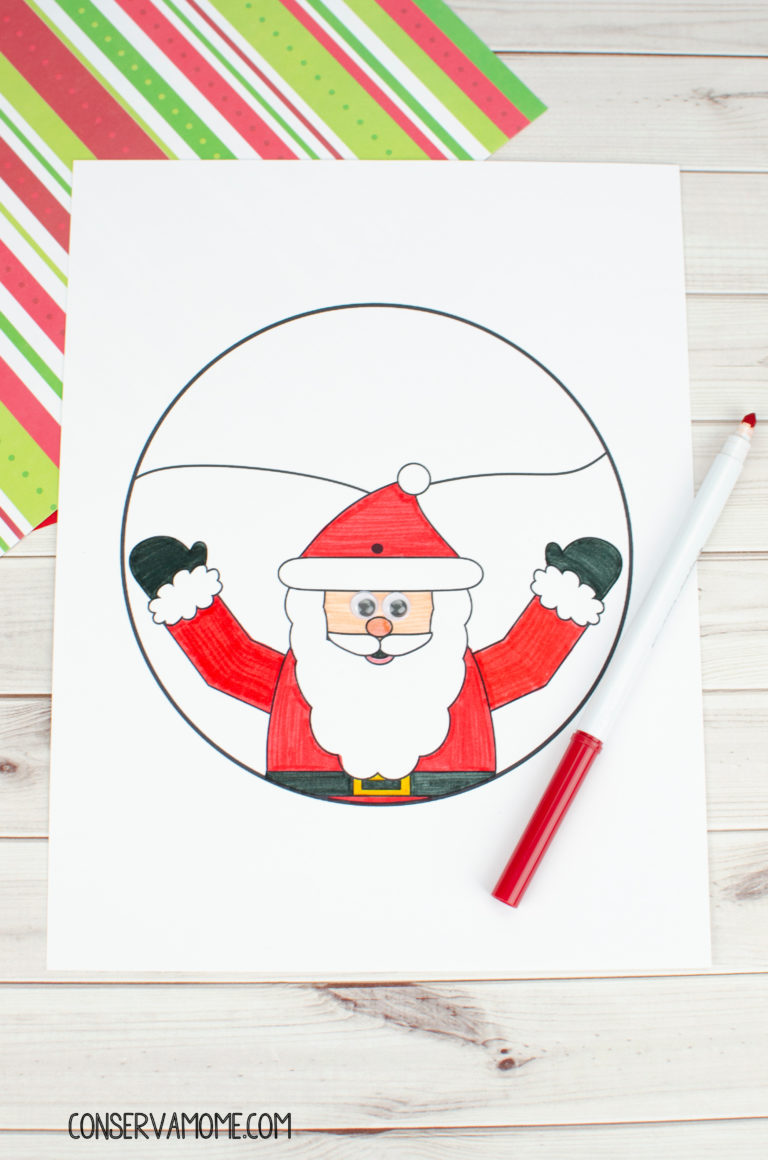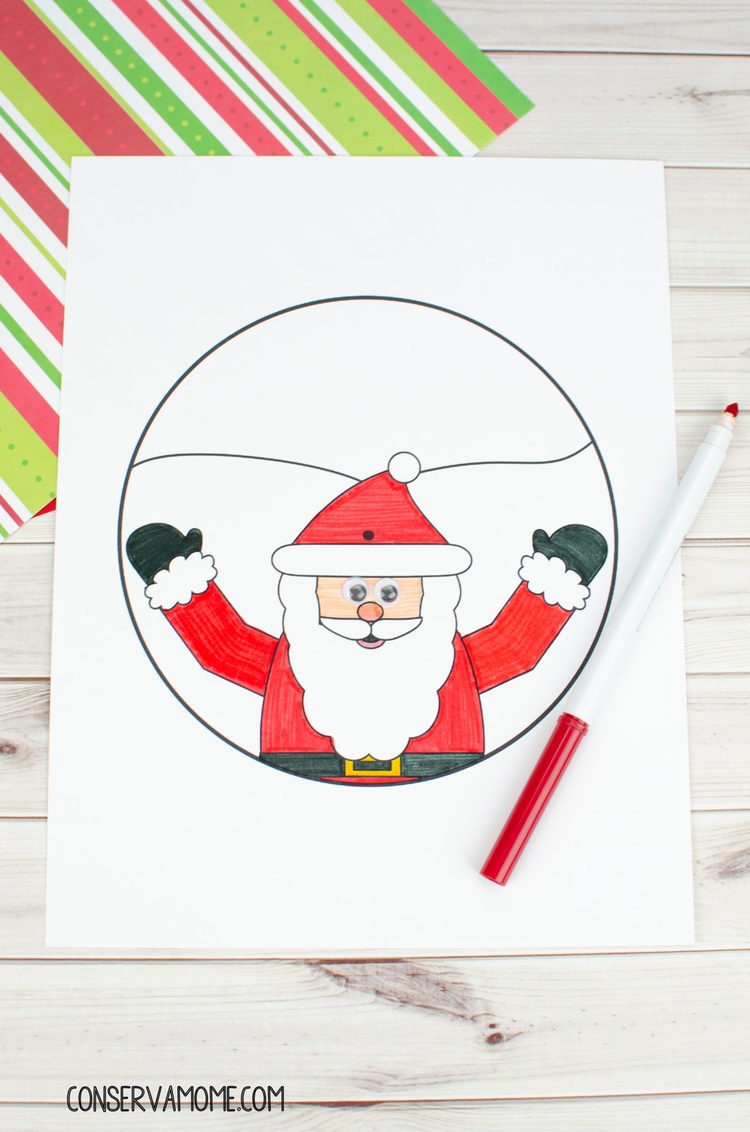 Now, color the template.
Inside each present write what you would like for Christmas.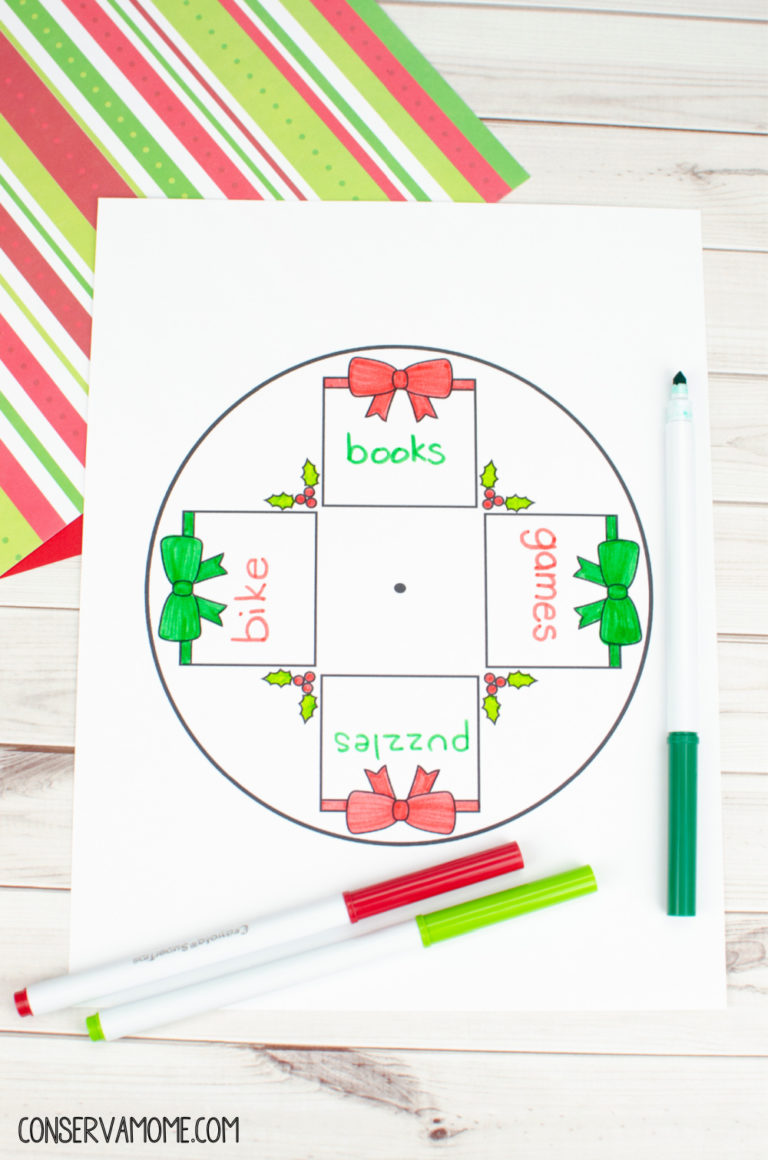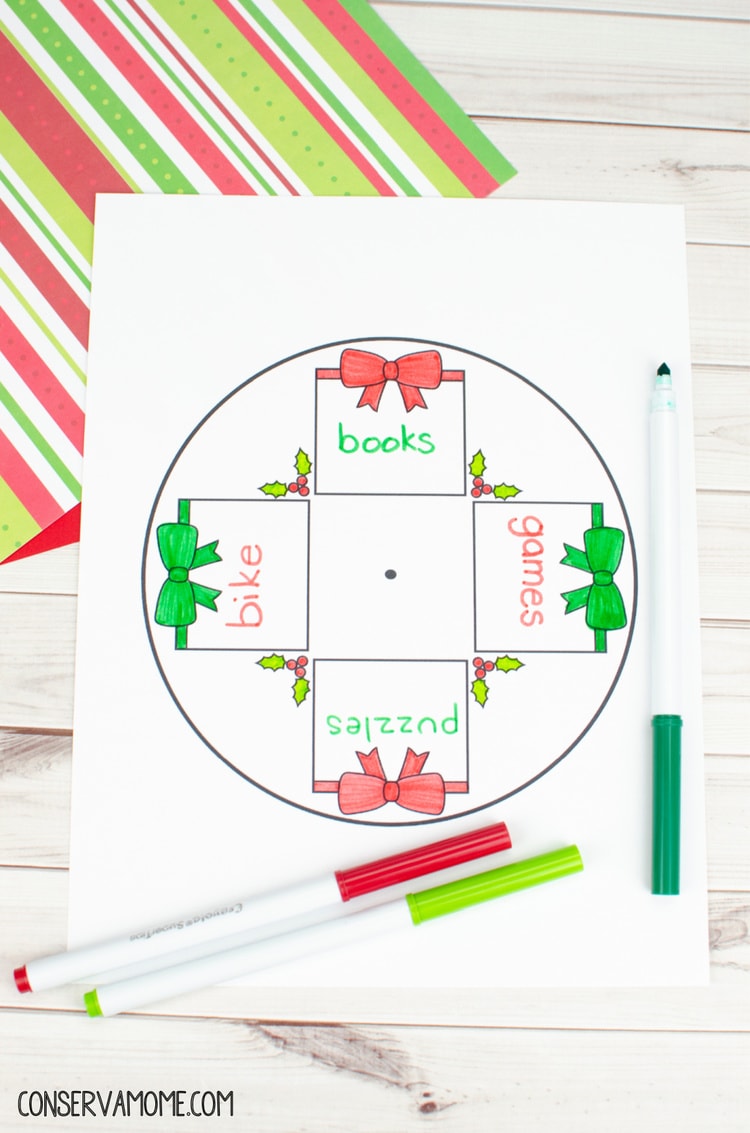 Now cut both circles out. Take the template with Santa, and cut along the horizon line, around his hat.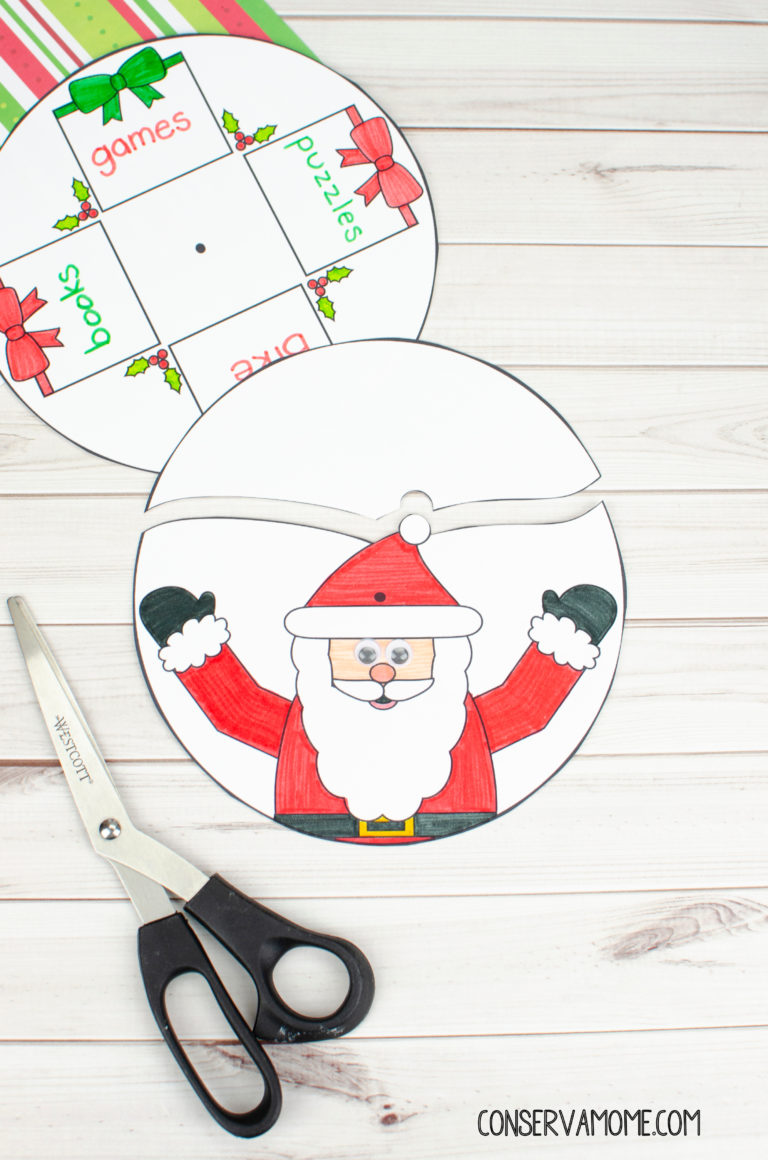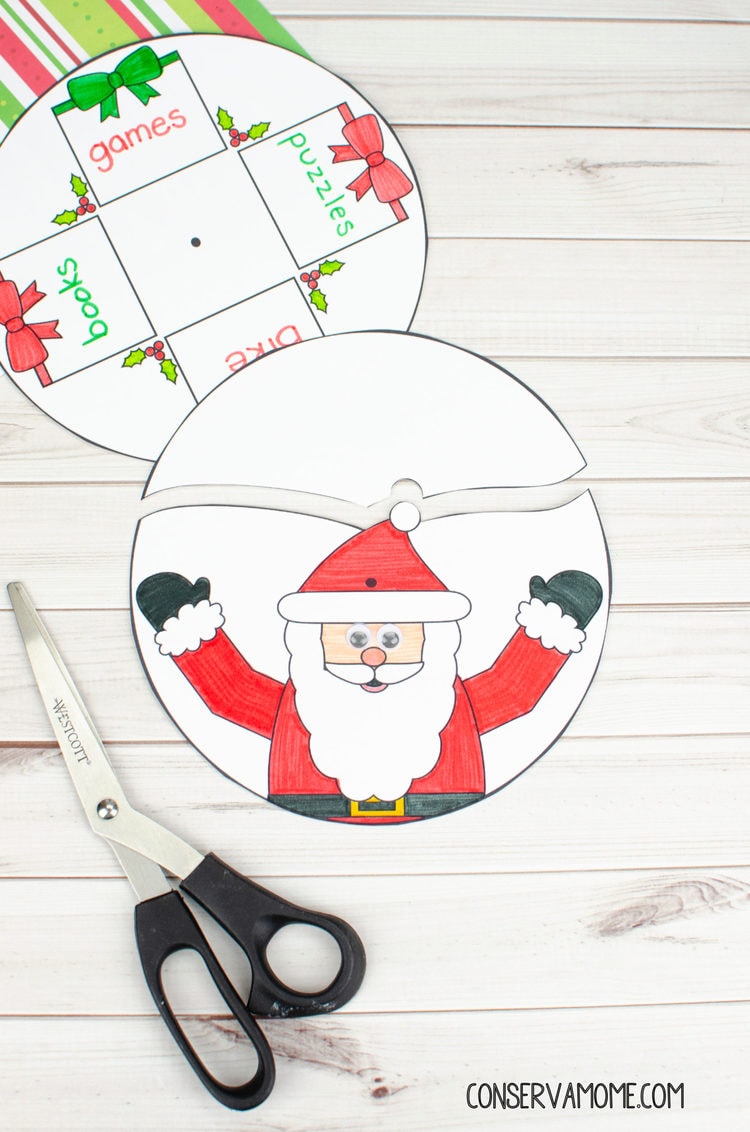 Now poke the brass fastener through the center of the Santa template and then through the present template.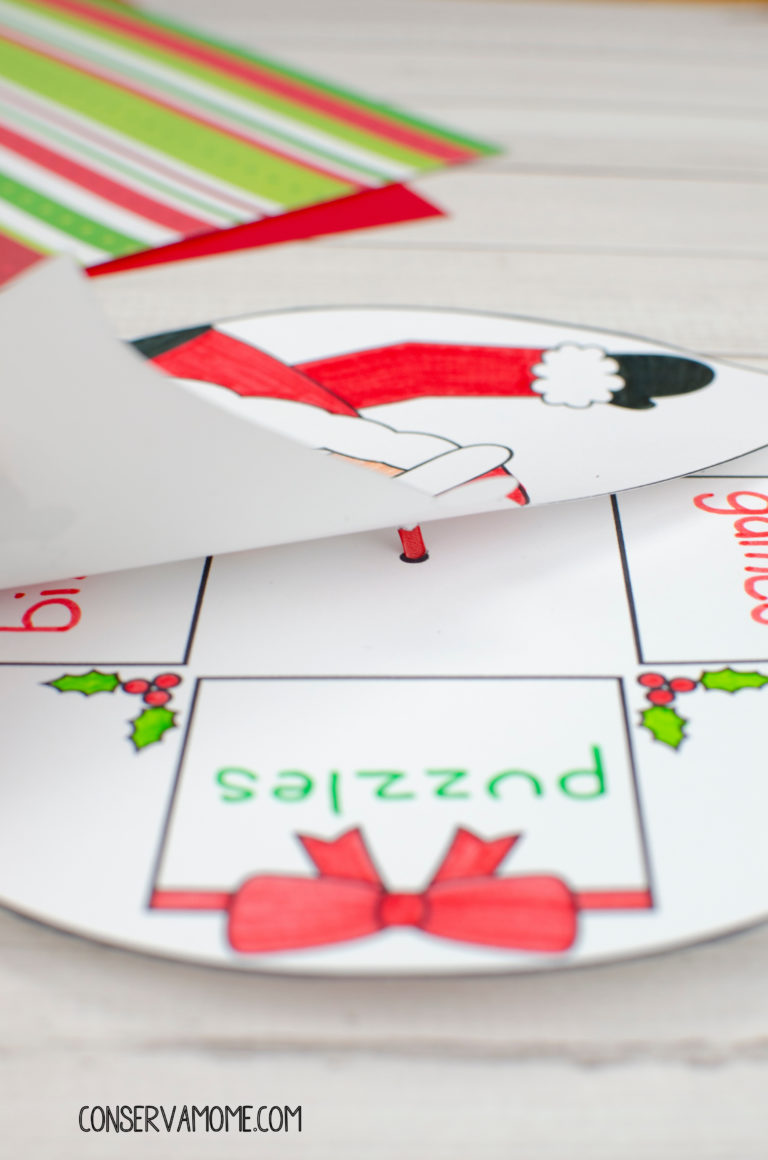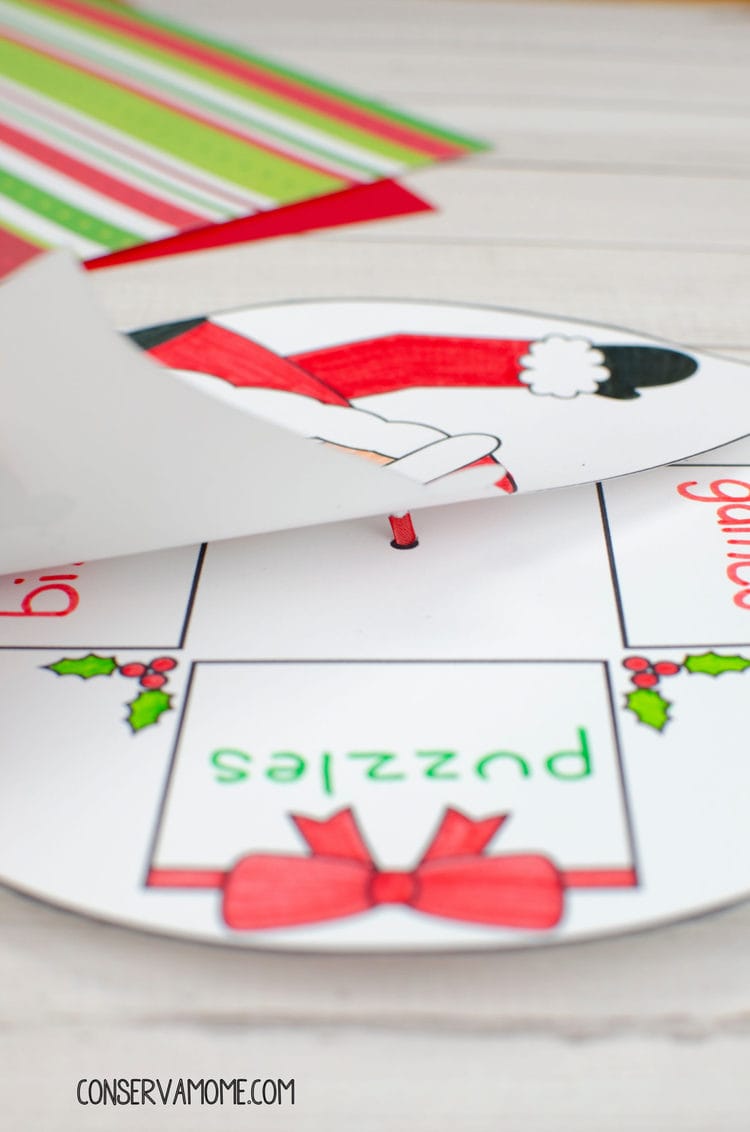 Finally secure the brass fastener in the back. The Santa wish list craft is complete. Spin to see what you wish for Christmas.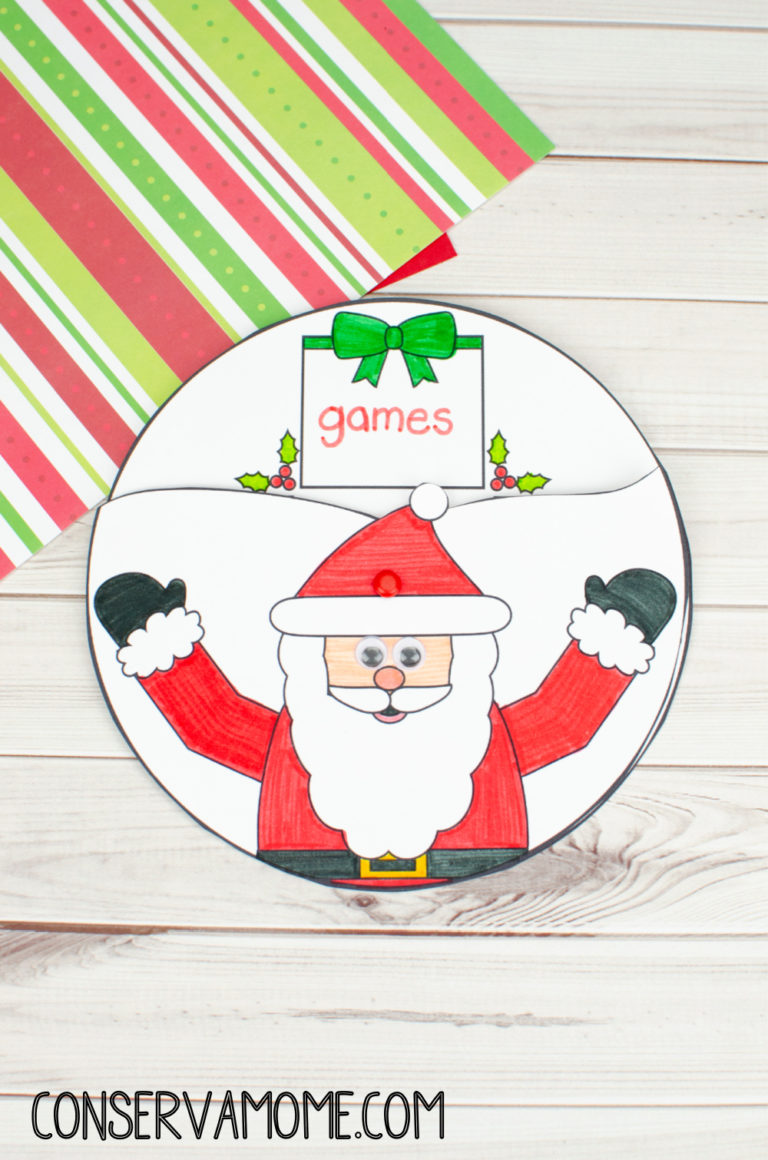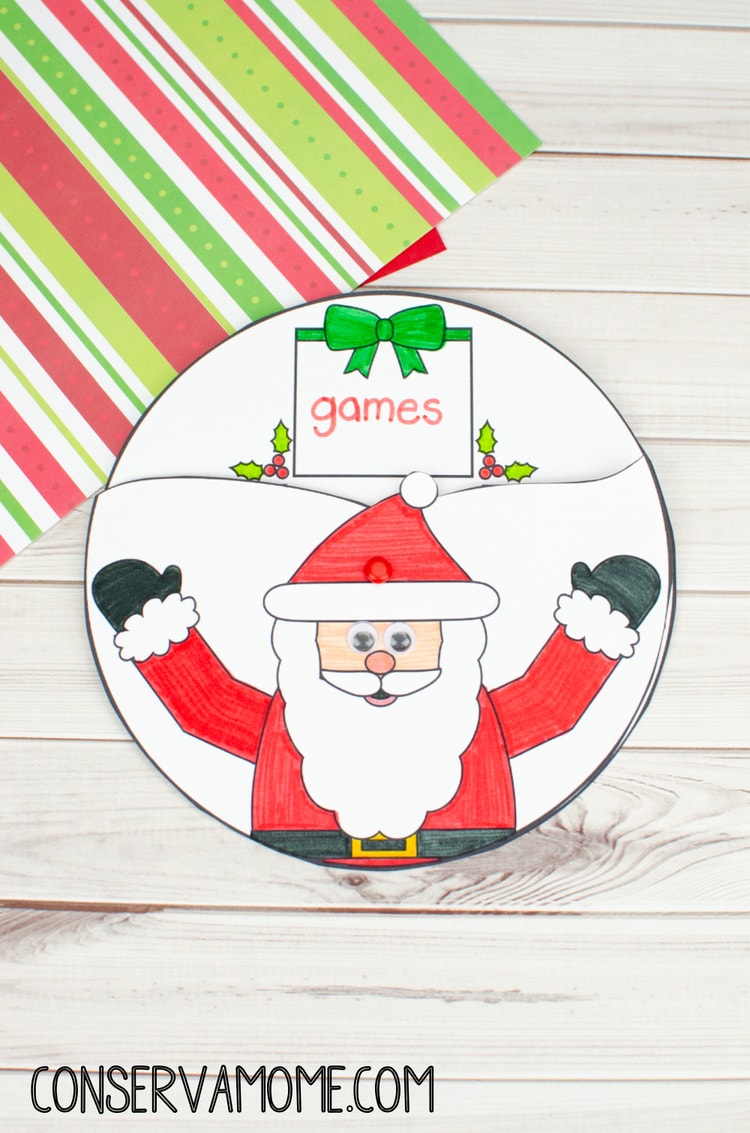 Isn't this a fun Santa claus craft for kids? A very unique way for your kids to write their Christmas list out. Most important it's a fun keepsake for years to come!