These Reindeer Cookies will be the perfect addition to a Jolly Good Holiday Time! Crazy easy to assemble making them the perfect Adorable & Fun Christmas Kid Craft Treat!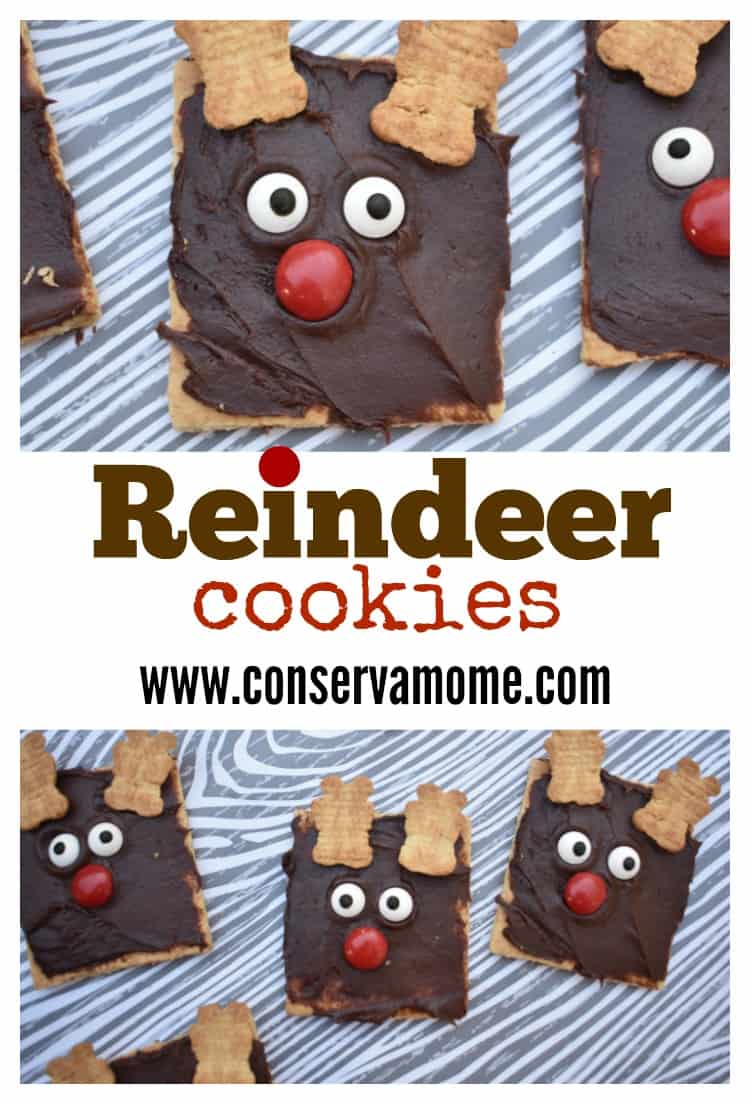 Who doesn't crave an easy holiday project mid December when it feels like the to do lists will never be to done? Easy peasy as pie is what these reindeer cookies are! If you're in the market for an extremely fun, extremely simple, extremely delicious Cookie, you're in luck! This is the one of the easiest Christmas cookie decorating ideas you can possibly do with your little ones. The best part is that they can help you from start to finish. You don't have to worry about hot ovens, correct measurements of ingredients, or explosively crazy messes. These Christmas cookies are so easy that even tiny toddlers can fully participate and enjoy it! Have fun making these reindeer cookies with your jolly little helpers.
What you'll need:
Graham crackers
Chocolate frosting
Red circle candies (think Red Hots, M&Ms or Skittles)
Candy eyes
Teddy graham crackers for ears
Didn't I tell ya this was going to be easy?
First things first you want to break all your graham crackers in half so that you've got squares instead of rectangles. If you're doing this project with young kids take time to talk about the difference between those two shapes.
Next you need to spread chocolate frosting on one side of the cracker. This will be the messiest part if kids are helping, so, neat freaks beware.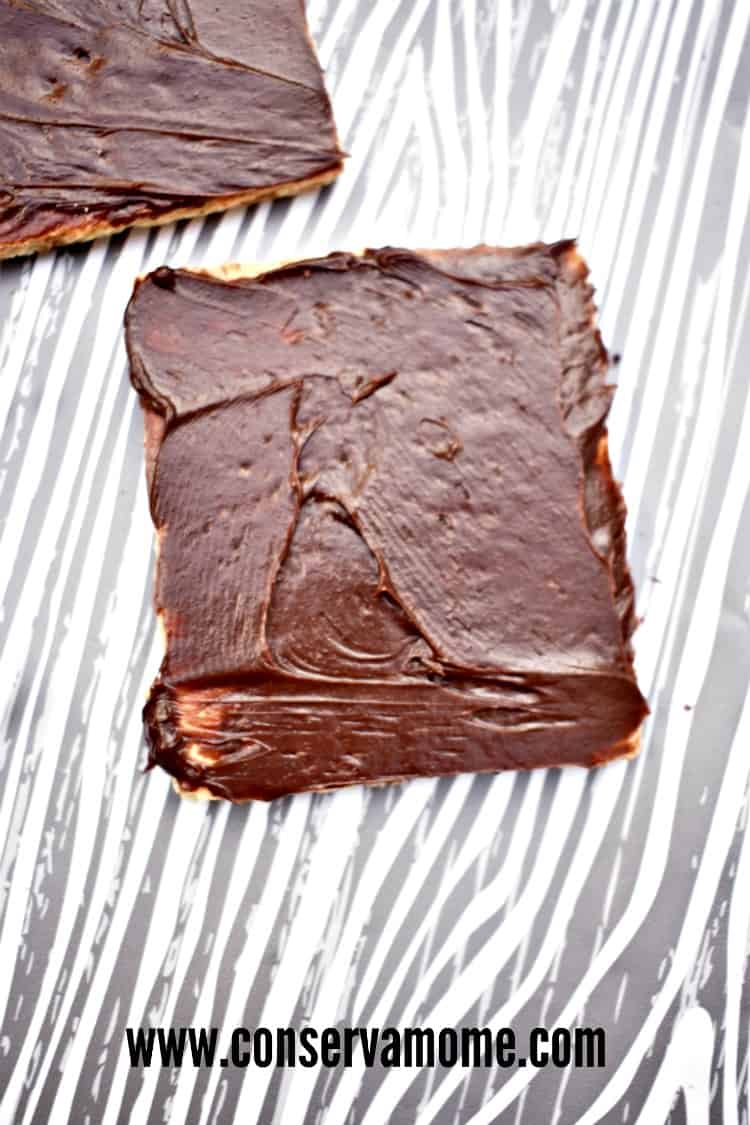 Then you grab your teddy grahams for the antlers. Turn them backwards and upside down so that the little bear faces don't show and so they look like antlers. \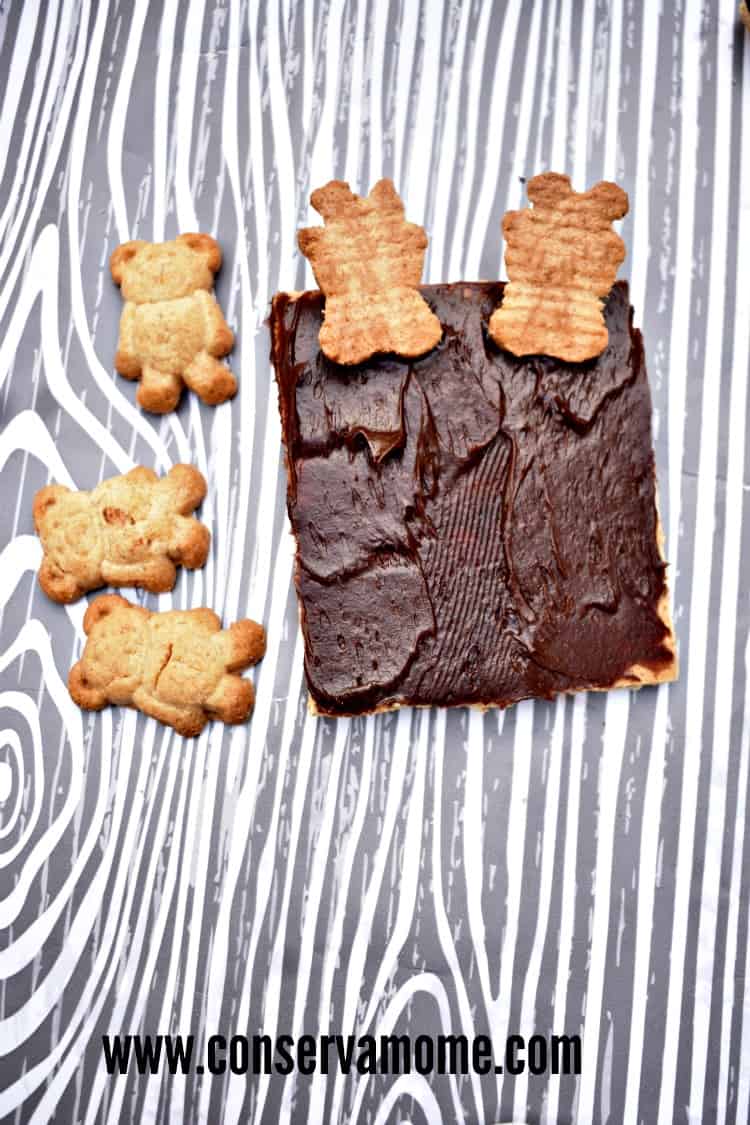 Then you will add eyes and mouth using your red circle candy of choice and two little candy eyes.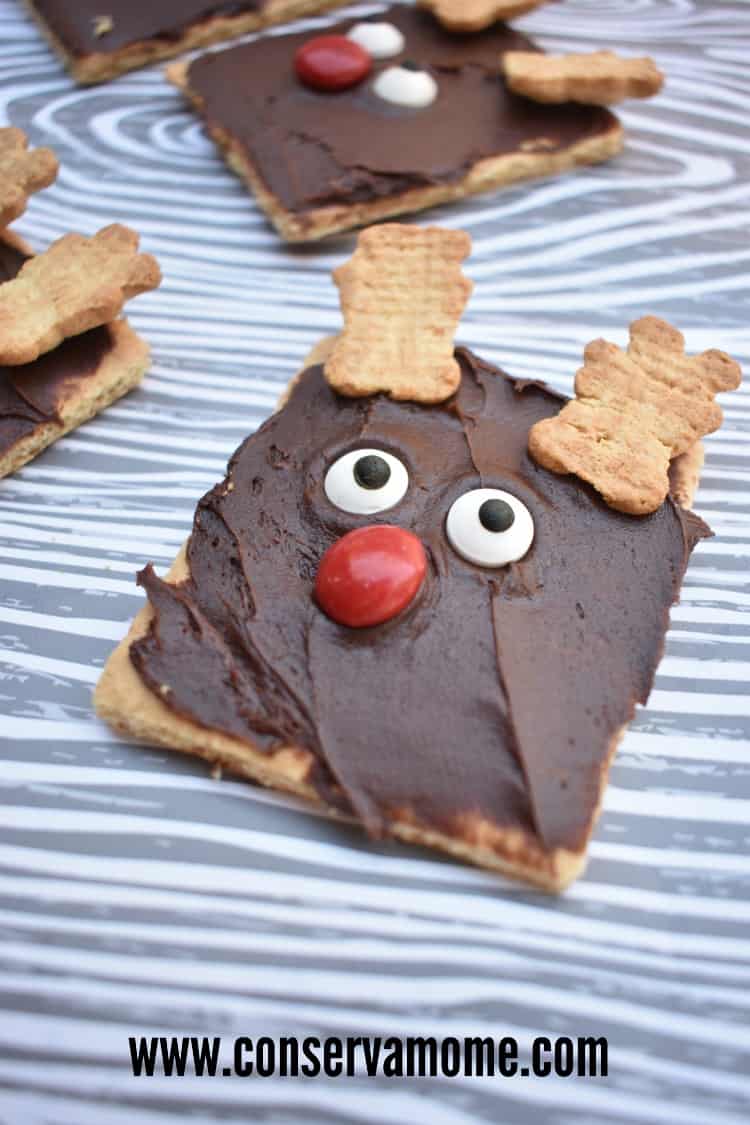 And there you have it; the cutest, easiest, most stress free Christmas cookie you ever did see.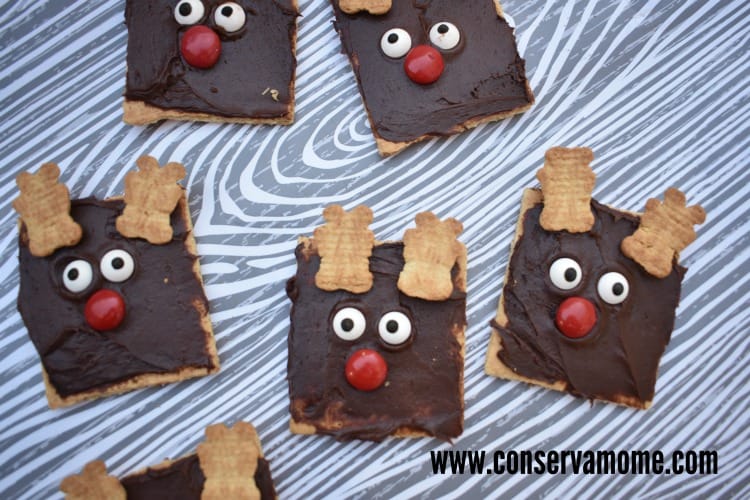 Your little ones will be so proud of their creations. And since it's a season of sharing why not take a few over to your neighbor's house? Santa would approve.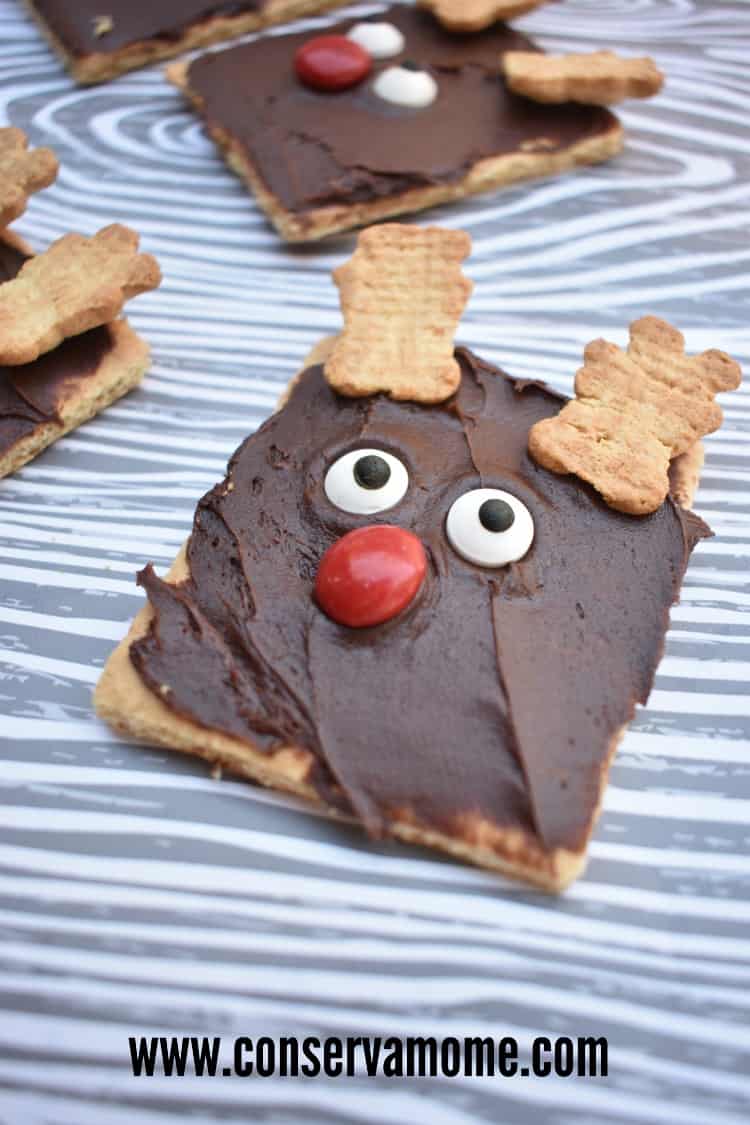 Looking for another fun Holiday party treat? Check out these delicious little
Snowman Cookies
that are also fun and easy to make!