These fun and delicious snowman cookies will make everyone's heart melt! A fun treat to make as a classroom project or the perfect holiday dessert and winter fun for kids!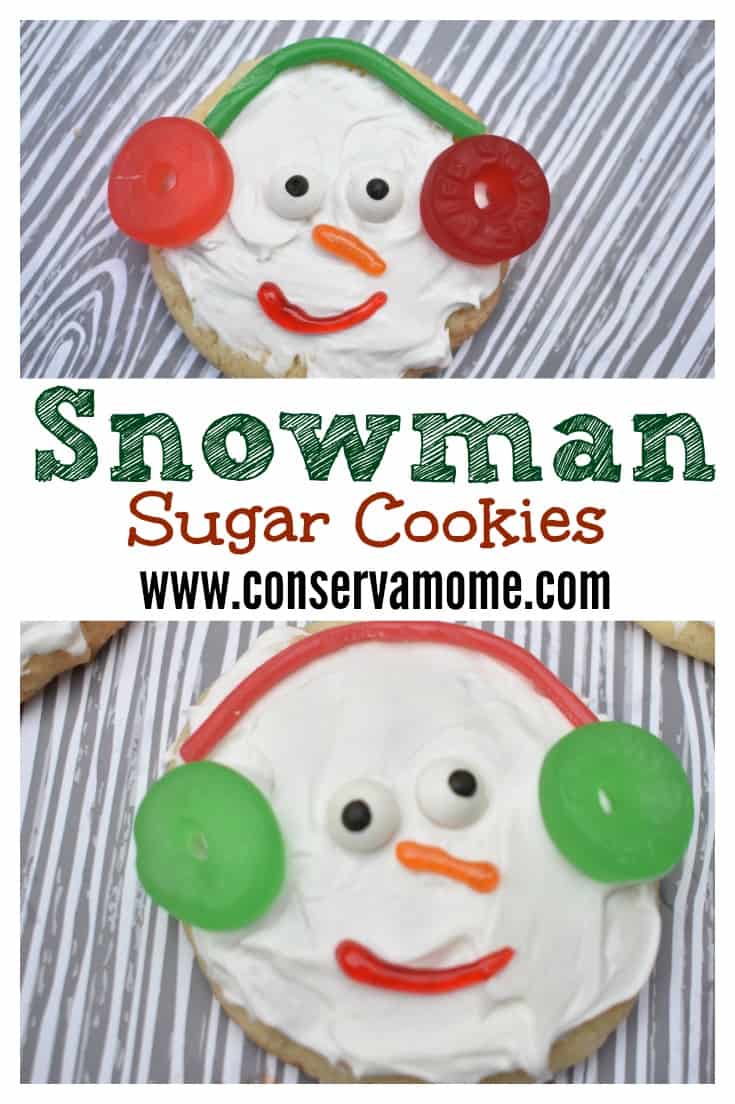 Snowman Cookies- A fun Holiday Dessert and winter fun for kids
Christmas cookies are one of the highlights of the holidays for most families. The baking, decorating and eating of Christmas cookies can be enjoyed by family members of all ages. Here's a fun recipe that shows you how to create some adorable frosty friends. These cookies are easy, adorable, and best of all you can use any sugar cookie recipe you want – even store bought, pre-made dough (I promise, I won't tell anyone your secret).
Best of all they're also the perfect way to bring some winter fun indoors. So if it's too cold (or hot) to build the real thing, you can make your own snowman cookies!
Keep on reading to find out everything you need to know about how to make these snowman sugar cookies.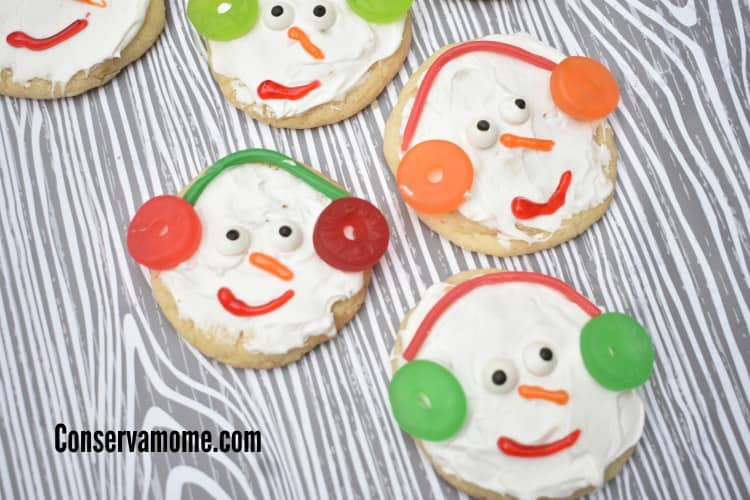 What you'll Need:
2 ¾ cup of flour
1 teaspoon of baking soda
½ teaspoon of baking powder
1 cup of butter, softened
½ teaspoon of salt
2 teaspoons of vanilla extract
1 ½ cups of sugar
1 egg, room temperature
Directions:
Preheat oven to 375 degrees Fahrenheit.
In a small bowl whisk flour, baking soda, baking powder, and salt. Set aside.
In a large bowl, cream butter and sugar, about 4 minutes using a hand mixer.
Add egg and vanilla to butter mixture and mix together. Slowly add in flour mixture,Do not over mix.
To a well greased pan, add 2 tablespoons of cookie dough for jumbo cookies, or 1 ½ teaspoons for regular sized cookies.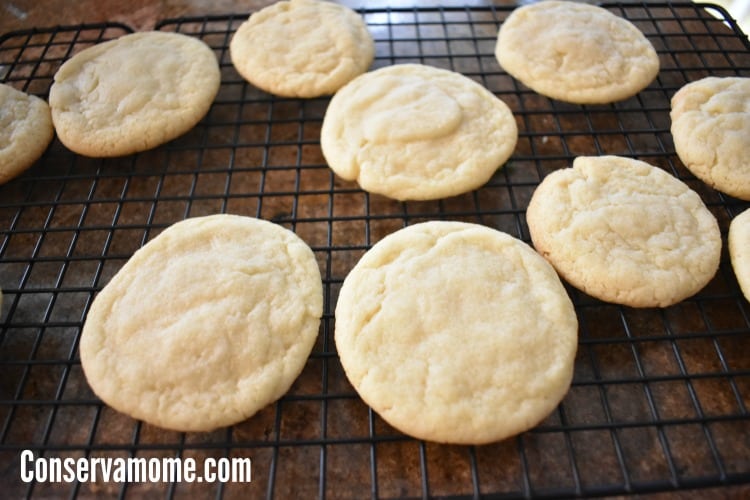 Now, for the snowman accessories.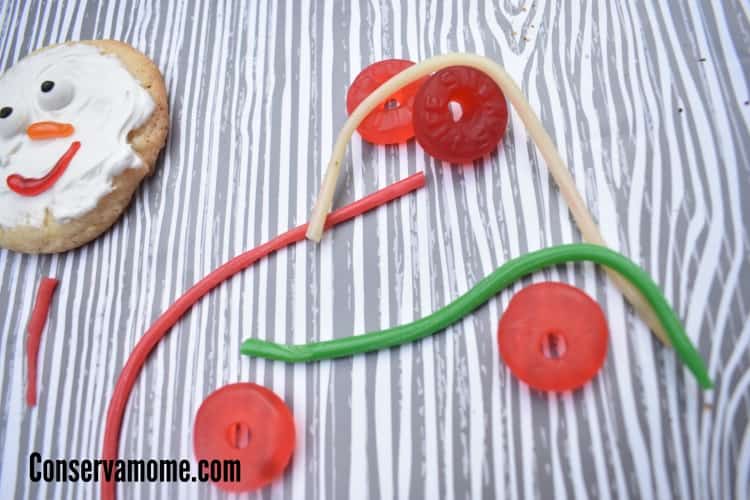 You will need:
White Icing
Twizzlers or Candy Rope
Gummy Life Savers
Wilton Sparkle Red Gel Paint Paint
and a semi steady hand 🙂
So, first, you'll need to ice the cookies so that your snowpeople are nice and snowy white.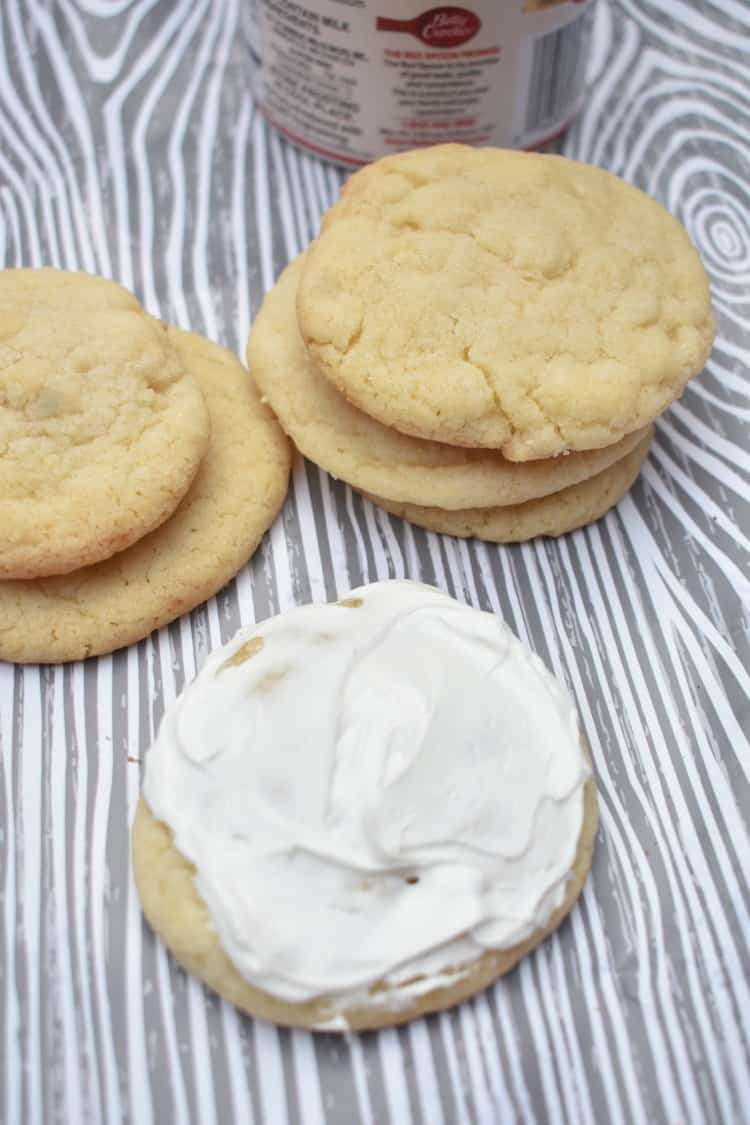 Then you will place the eyes and ear muffs. Press the eyes and ear muffs into wet icing and when the icing dries the decorations will be glued into place.
Draw the nose and mouth with the Wilton paints.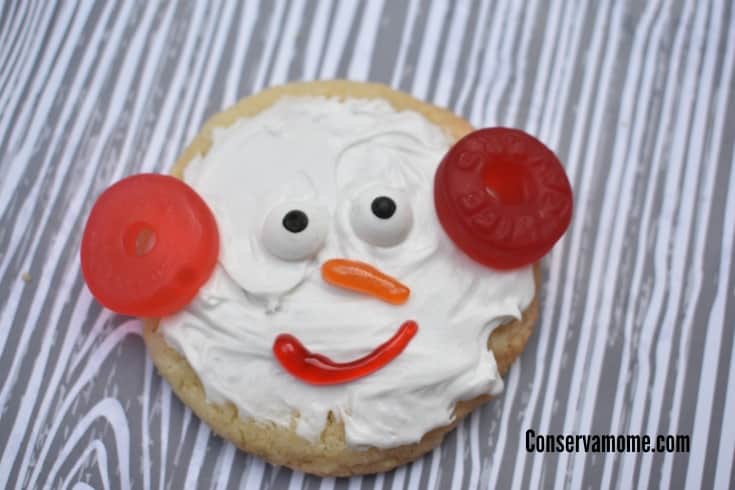 To connect the ear muffs use a small piece of a twizzler or candy rope.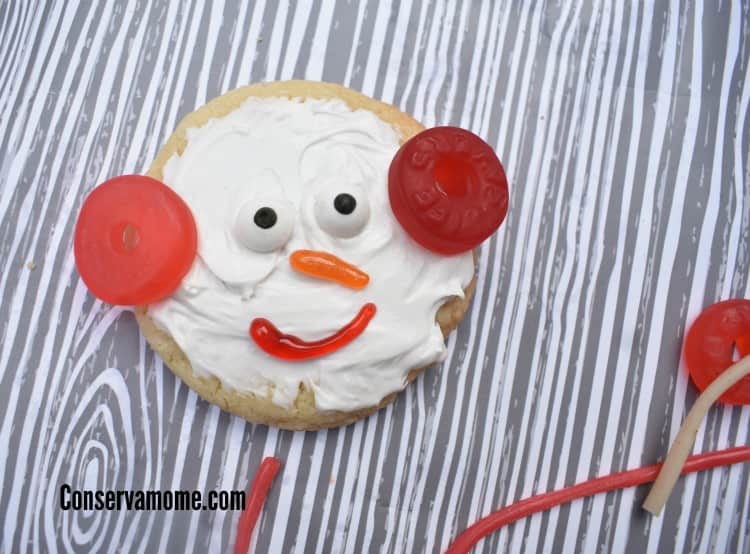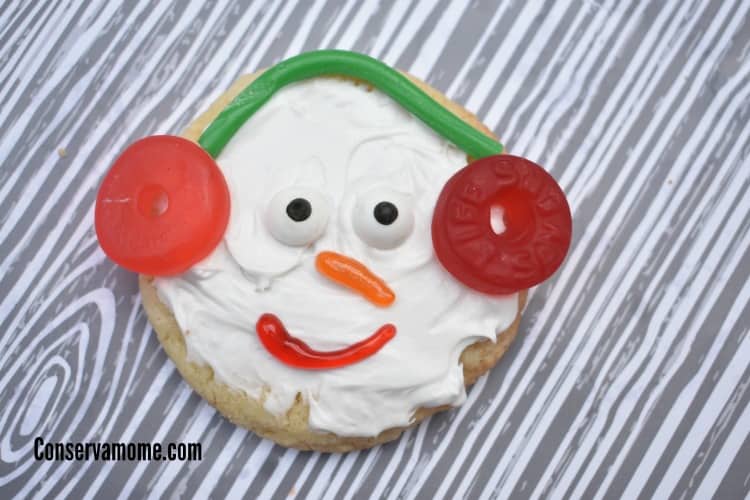 And you're all done! These cookies are fun to make, yummy to eat, and made perfect gifts for friends and neighbors.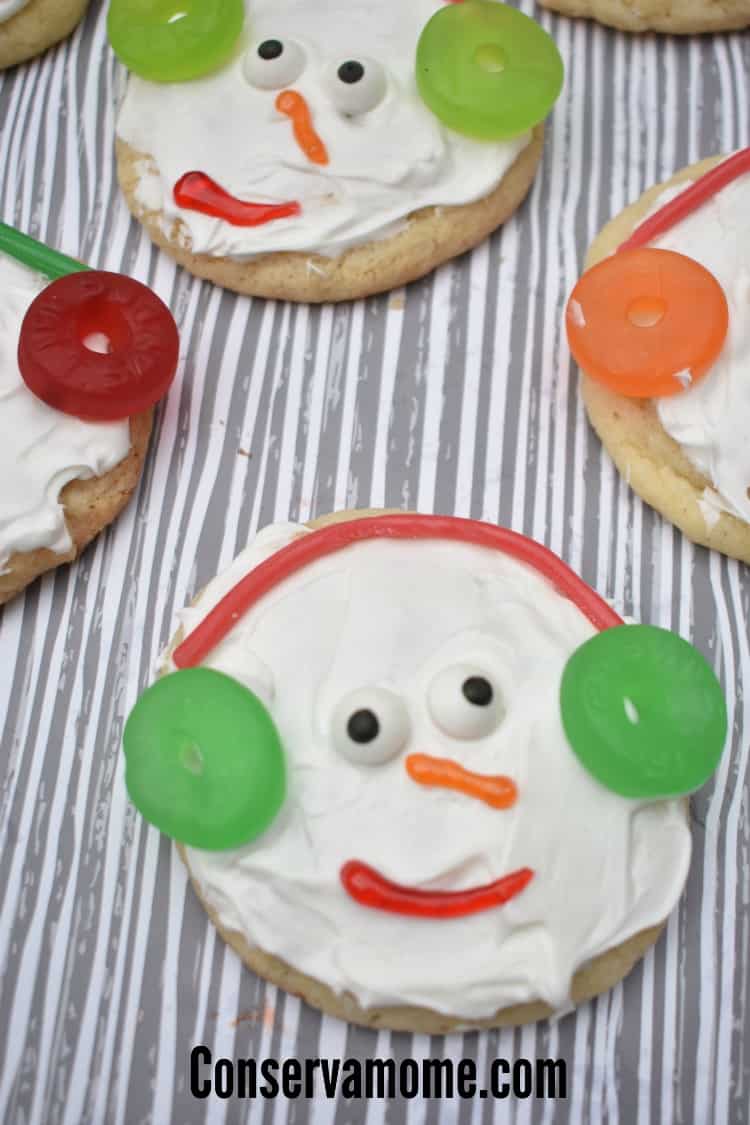 Looking for more winter fun? Check out 25 Winter Fun Activities for Kids