Clean, Deodorize & Sanitize Your Home The Green Way With nugeni!Find out why the nugeni Steampac is a must have in your home! I received this product free of charge for my honest review. However, All opinions are 100% mine.

We all want to keep our homes clean, sanitized and deodorized but many of the products we use to get the job done can end up causing allergic reactions, have toxic chemicals or end up costing hundreds overtime. Well, I've found an easy solution that will keep your home in Mother in Law visit shape while doing it in a green and nontoxic fashion, meet the nugeni Steampac !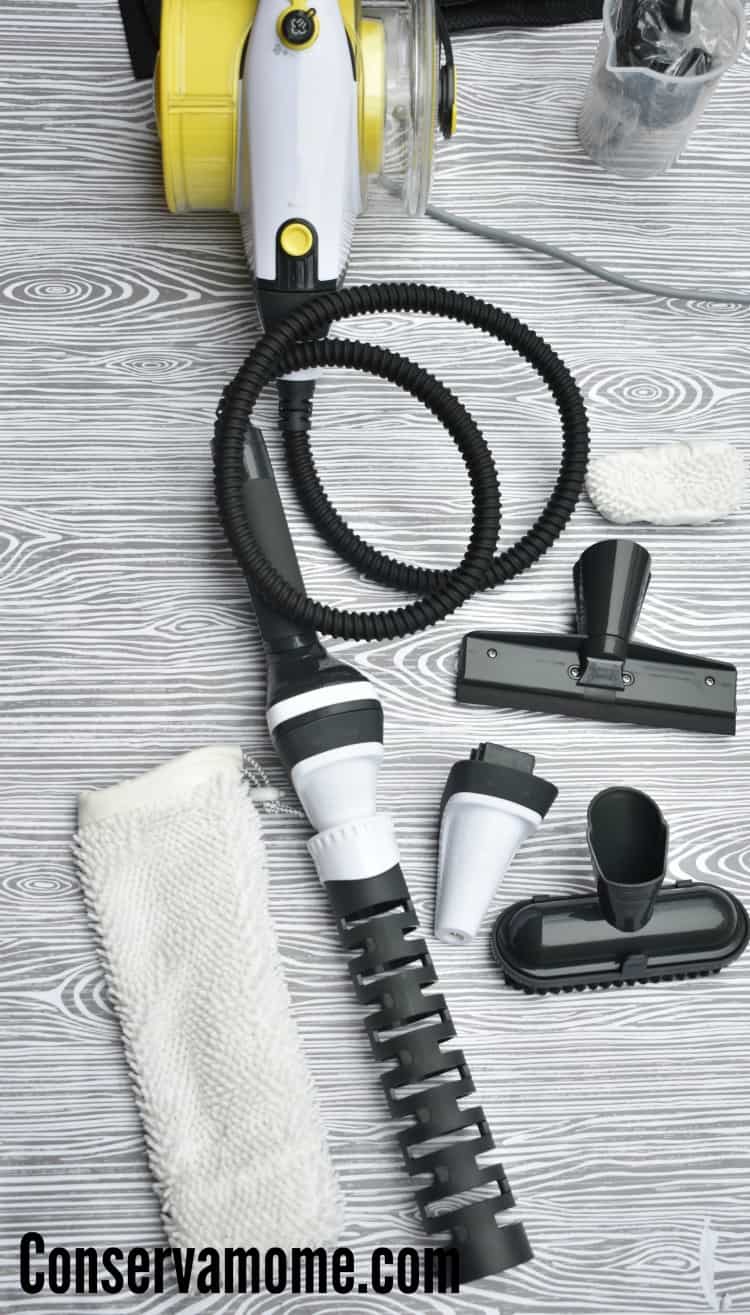 Easily clean, deodorize, and sanitize your home with nugeni STEAMPAC+ Handheld Steam Cleaner. The innovative cleaning system excels in eliminating dust mites, germs, bacteria, and unwanted viruses without the use of harsh chemicals on most if not all of your surface including mattresses, curtains, tile, stainless steal and so much more.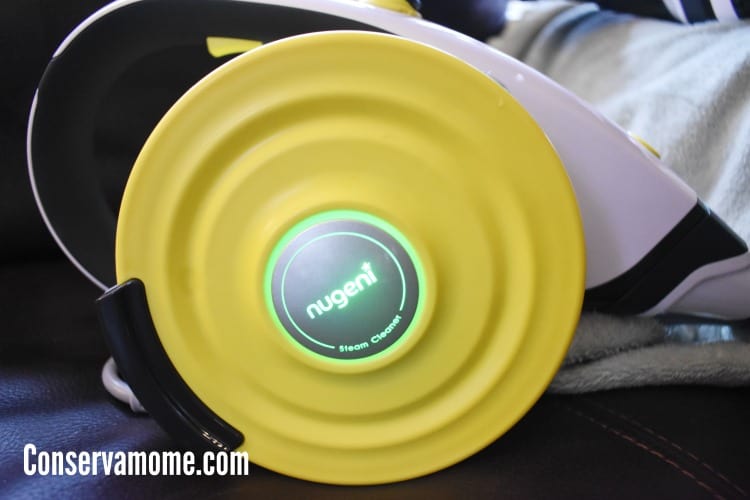 Not only will it clean like it's no one's business but it will save you time, money and most important your sanity!  Your home will be clean and sanitized without the use of chemicals. Because it comes with a wide range of accessories  this machine makes cleaning any space a breeze!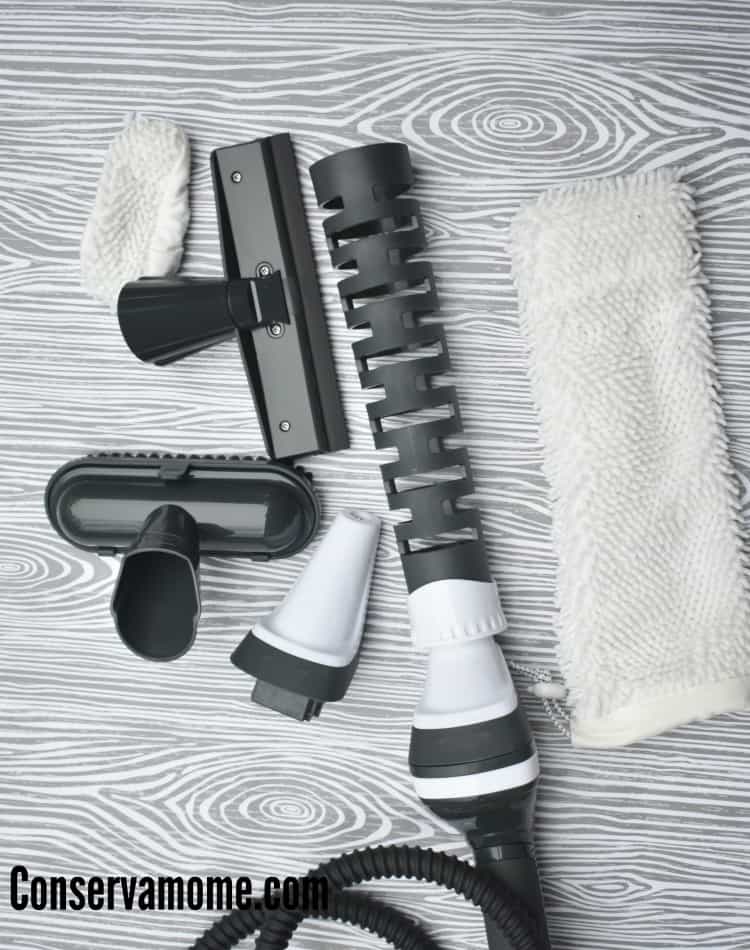 You won't have to buy anymore blue liquid to get your windows to shine thanks to the squeegee tool!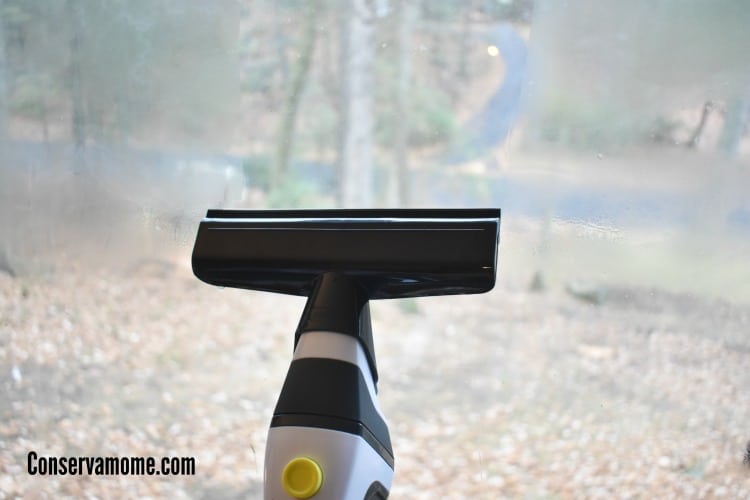 Use the same tool to power clean the tiles on your floor and bathroom, add the grout cleaner brush to make sure your grout looks as good as the day you put it in.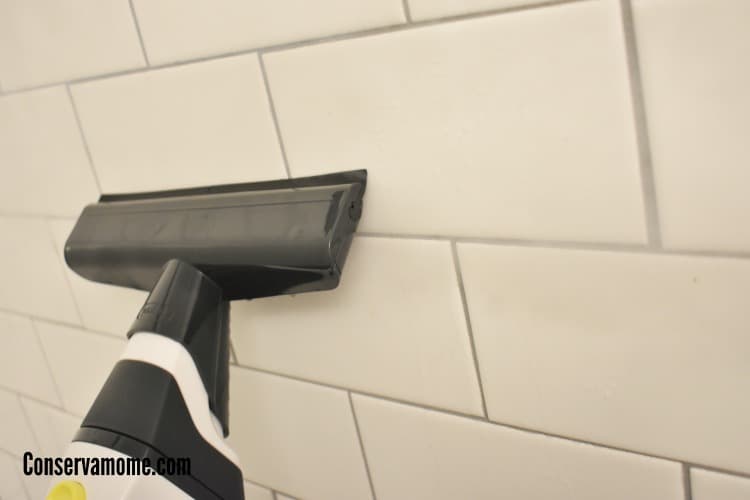 Sick of hard water stains around your faucets nugeni will take care of it.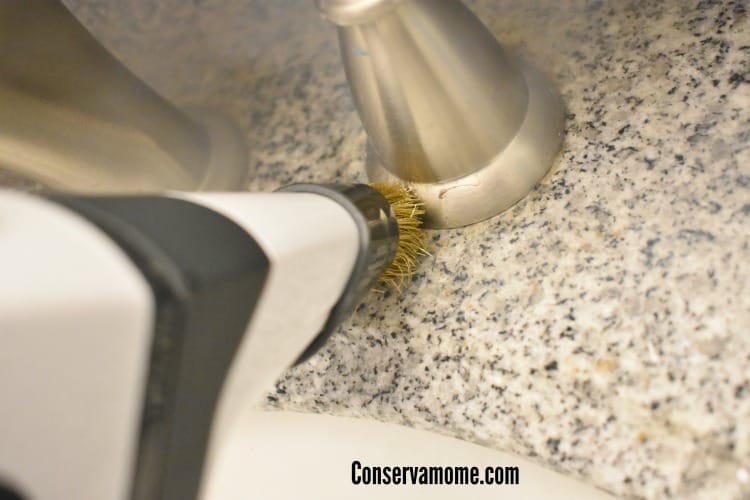 This product is so versatile you can use it with the extended adaptor arm or just by itself. It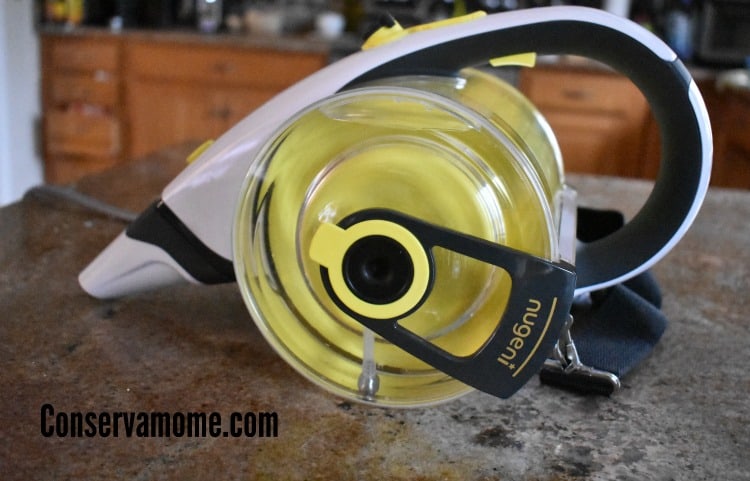 Because the steam does the hard work you won't have to spend hours scrubbing off the gunk, goo or yuckiness that has inhabited your living space. Giving Allergy relief by killing dust mites with the high temp steam technology. So even those pesky guys will be gone and out of your way.
I really loved using this product and am so excited at the many ways I'll be able to use it in my home. The fact that all it needs is water is also a big plus. It's not super heavy to carry around but I could see it growing tiresome thankfully it has a nice shoulder strap that allows you to clean whatever you need to without worrying about how long you're going to carry it. It also has a really nice long power cord which lets you keep going and cleaning without having to stop and unplug . You can purchase it online at My nugeni.com for $159.99 which is surprising because of the amount of money you'll save on cleaning products in the long run.
How did it do on my cleaning projects? Pretty awesome! We have well water and so a lot of hard water stains. It scrapped them away faster with one swipe then I could with scrubbing for a while. In the end I'm in love with this product and I plan to add other products from this line including the steam mop.