If you're an adult with a family to keep entertained, there's a good chance you feel like you've not had a proper weekend in ages! All your time and focus has been on the kids, to make sure they're enjoying themselves and are living their childhoods to the fullest – but where does that leave you? Maybe a little bit bored, maybe on the lookout for any kind of opportunity that'll guarantee you have fun as a family?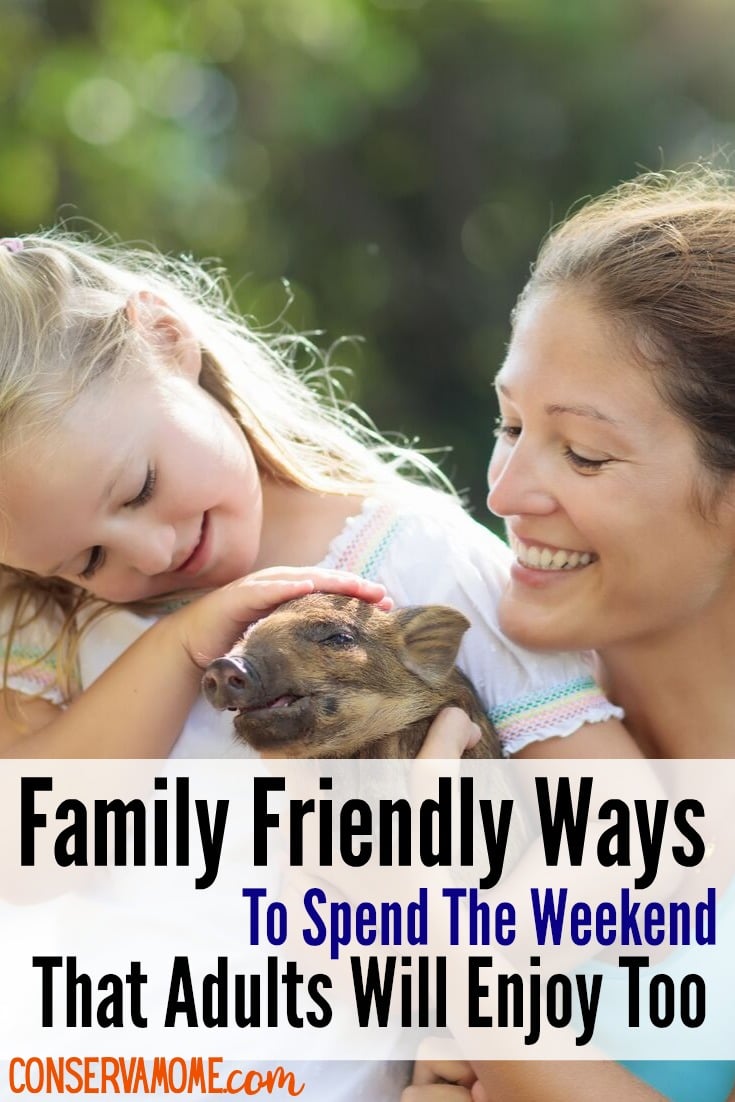 Well look no further! We've got plenty of ideas for you to check out below, so feel free to read on if you're a parent at the end of their wits! After all, family friendly doesn't have to mean it's geared towards kids and kids alone; it's fun for all ages.
Go For a Walk
Walking can be great fun, as long as you're walking in the right place and have a proper packed lunch to take along with you. Taking a hike through the woods might sound a little boring in theory, but when you plan a scavenger hunt or a treasure trail at the same time, everyone involved is going to love the time you spend out there.
If you're a competitive person, get someone else to plan it for you, so you can lead the team to get a prize at the end.
Visit a Petting Zoo
Petting zoos might seem like they're solely for kids, but an adult can definitely enjoy having a walk around, seeing all the cute lambs and piglets in their pens, and taking part in feeding the goats come dinner time. Even as an adult, baby animals are still some of the cutest things in the world!
And the kids are going to love being able to get up close and personal with fluffy creatures who love to get a pet. It's a real day out that everyone can enjoy, and leaves some great memories in its wake!
Try the Theatre!
The theatre is one of the best places to have fun as a family, seeing as we all like to listen to music and watch actors do their thing in front of us. We love drama and comedy, and heartbreak and hopefulness, and even as adults, the love for a good musical doesn't just go out of the window! Children aren't the only ones who appreciate good beats and stories with a message; if you're looking for a way to bring the family together for the evening, the theatre is a real treat.
Don't worry, there's a lot of theatre tickets on sale right now, and you could definitely find a few good seats still left in the house. Even if you're on a budget, splashing a bit of cash on a family friendly ticket is a very productive way to put your disposable income to good use.
Spending the weekend being family friendly doesn't have to be boring. Make sure your free time isn't a drag with universal fun.