Have preschoolers start learning about STEAM with this fun variation of the marshmallow and toothpick building challenge! This Pumpkin Marshmallow Building: Fall Preschool STEAM Activity will help them begin developing higher order thinking while enjoying a fun Fall themed learning activity.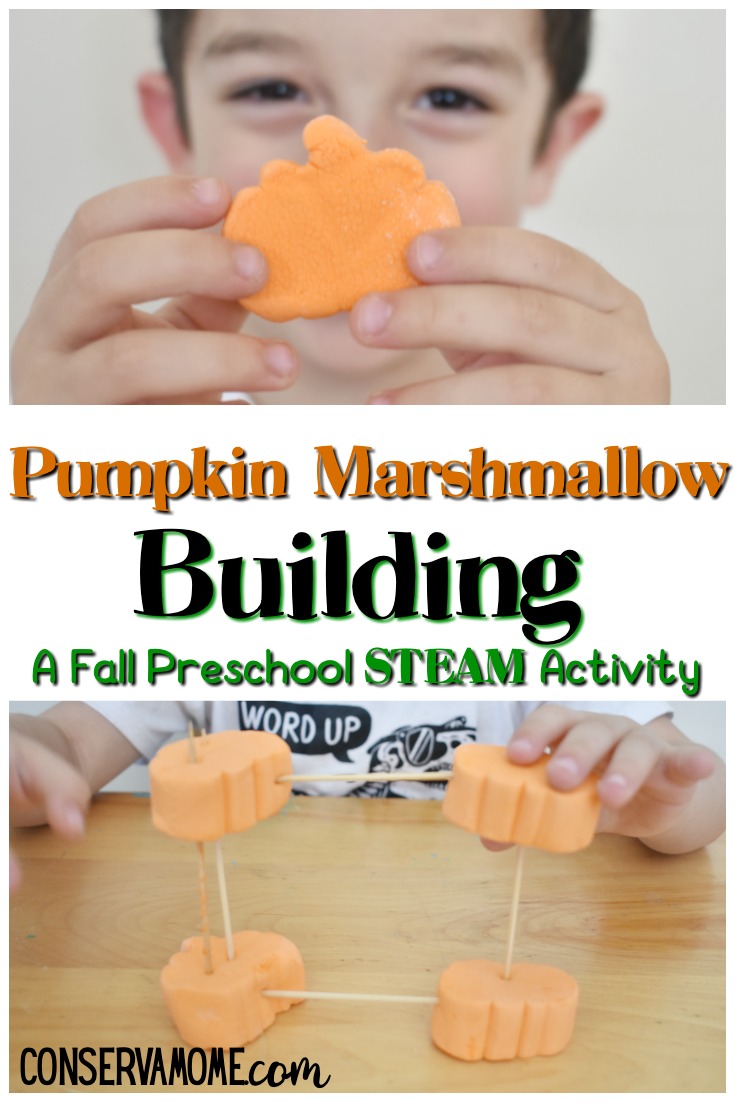 Pumpkin Marshmallow Building: Fall Preschool STEAM Activity
Fall is here and I'm having a blast doing Fall themed preschool activities with my 4 year old. I don't know whether it's because we keep picking delicious activities like this Candy Corn Counting activity or because preschool is one of my favorite years because of how much fun it is.
Either way our days have been filled with learning our letters, going on walks, and fun play time incorporating everyday life and learning.
Out of all my kids I've been most concerned with him starting Kindergarten next Fall because his birthday lands at the end of June. Although I've toyed with the idea of redshirting him next year, I'm trying to move ahead with getting him ready in case we don't.
My kid's school has implemented a school wide STEAM elective this year that has been a huge success so far. It's been part of our district at the middle school level to some great fanfare. So STEAM is definitley something that is here to stay and I couldn't be happier.
What is STEAM?
Many people are probably pretty familiar with STEM learning. Which incorporates activities that encourage knowledge of everyday problem solving and critical thinking. Recent initiatives have been made to change STEM to STEAM to include the art and design discipline as well to promote the creative aspect of these disciplines as well.
That's where this activity comes into play.
Preschool STEAM Activity
My son has never had formal schooling and well I chose the "homeschooling" route for preschool for this reason alone. Although the formal school structure is crucial for him, I feel he still needs the wiggle room associated with informal preschool.
That being said I am still working hard to give him the basic fundamentals necessary to help him when he starts Kindergarten, which as of now is only half a day in our district.
So I've made it a point to begin incorporating STEAM activities into our curriculum. I will definitley share our favorites with you all.
Beginning with this one. There are many marshmallow challenges out there for older kids but I knew I needed something that would go beyond the scope of a basic challenge by not just incorporating the basic marshmallow challenge but by taking this a step further in exploring all the senses.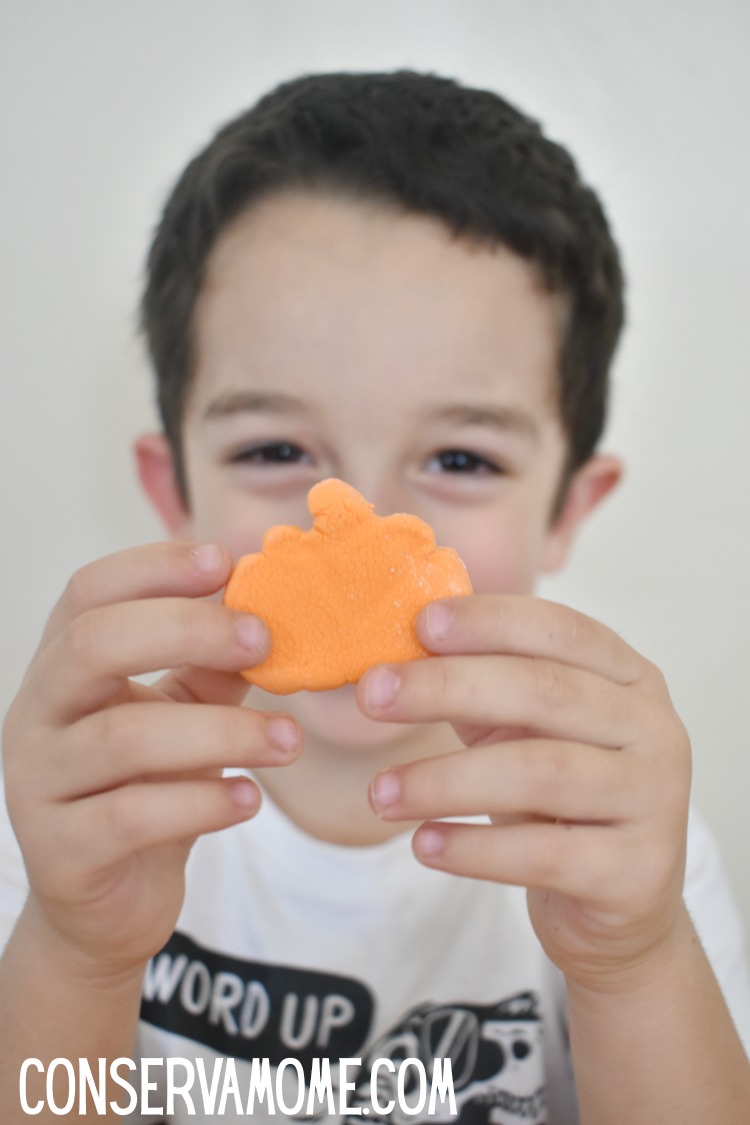 A Fun Fall themed Learning Activity
Show them the pumpkin marshmallows, then ask:
What is this?
How does it taste?
What Color is it?
How does it feel?
What shape is this in?
How does it smell?
And other questions that make them think about the marshmallow. Then tie it into Fall and how they go together.
Then give them the tools they need.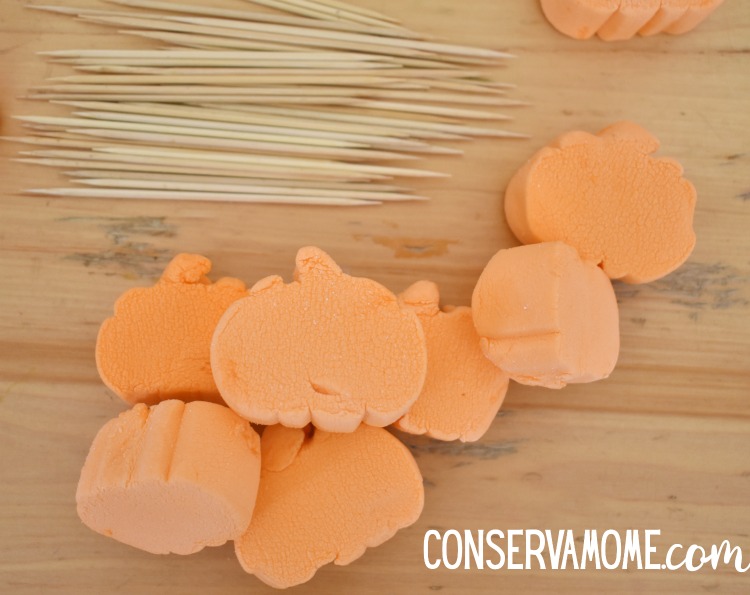 They may need an example or if they're a bit older tell them to build something. I showed my son how to make a triangle and then took it apart.
I then had him build it himself.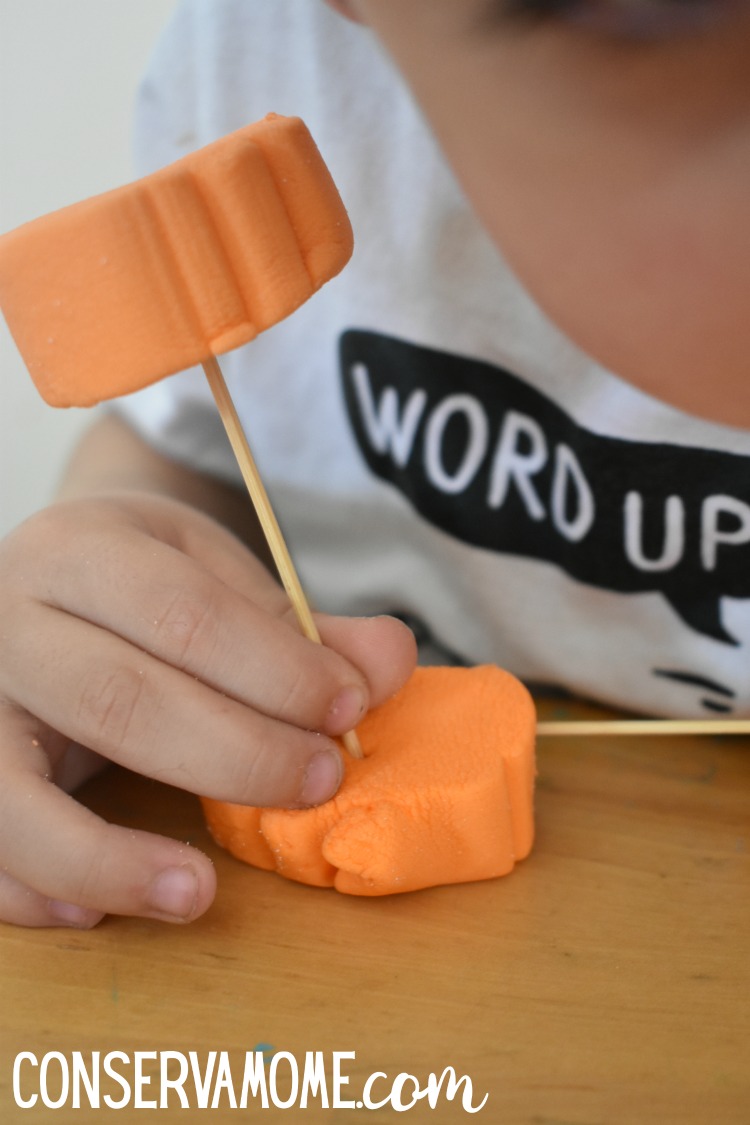 It took him a bit, but he got it.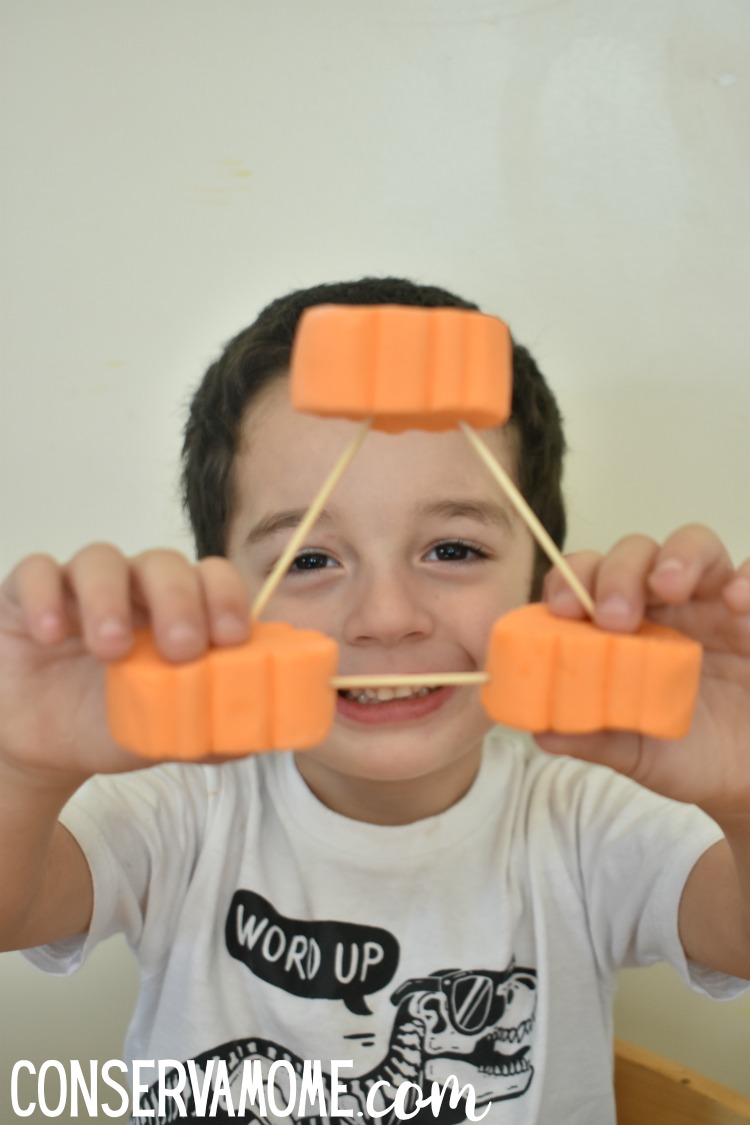 I then told him let's build a house.
He began using the same concept he had for the triangle. However, he realized because of the size and shape of the marshmallows this was going to be trickier.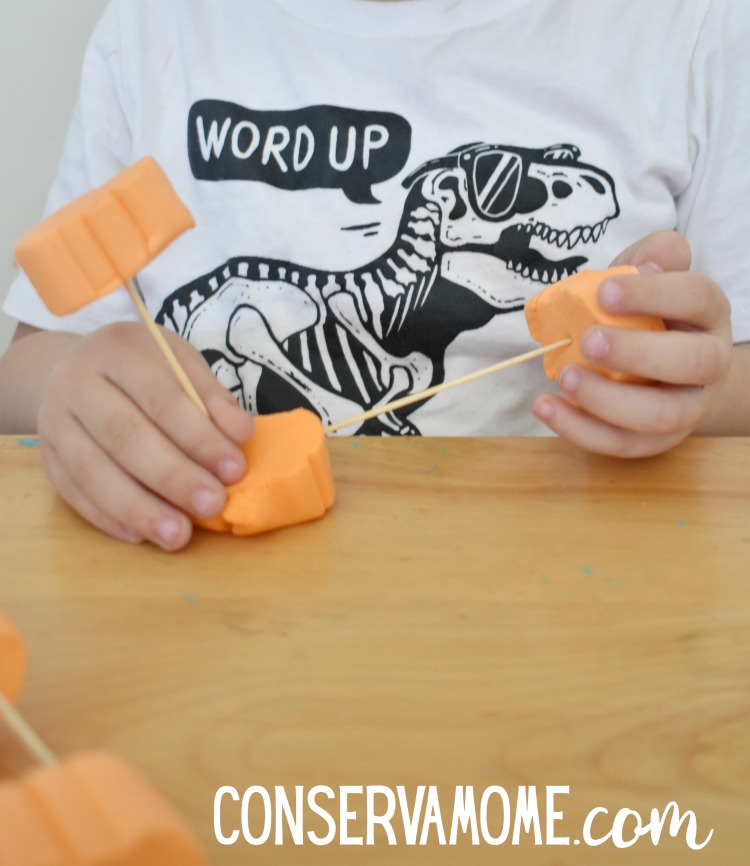 So he then started using reinforcement toothpicks which was surprising because he went outside of his scope of knowledge.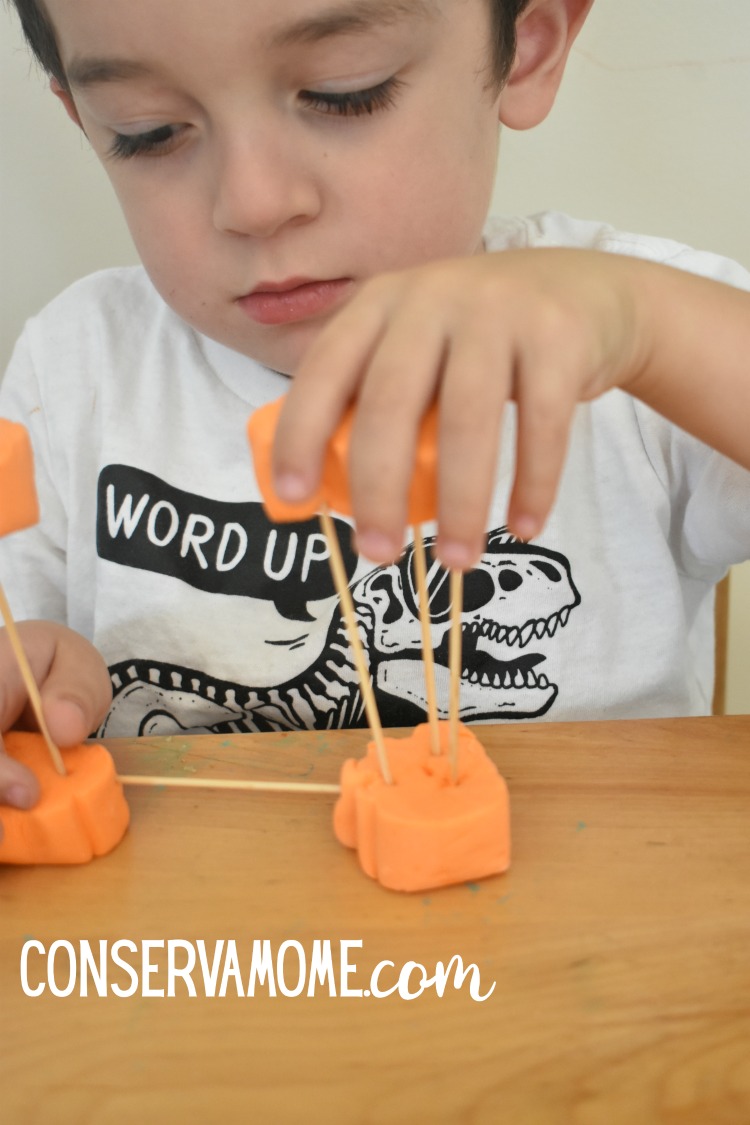 There were a few moments where he got frustrated when it wasn't standing the way he wanted it to, but he rearranged parts to make it work.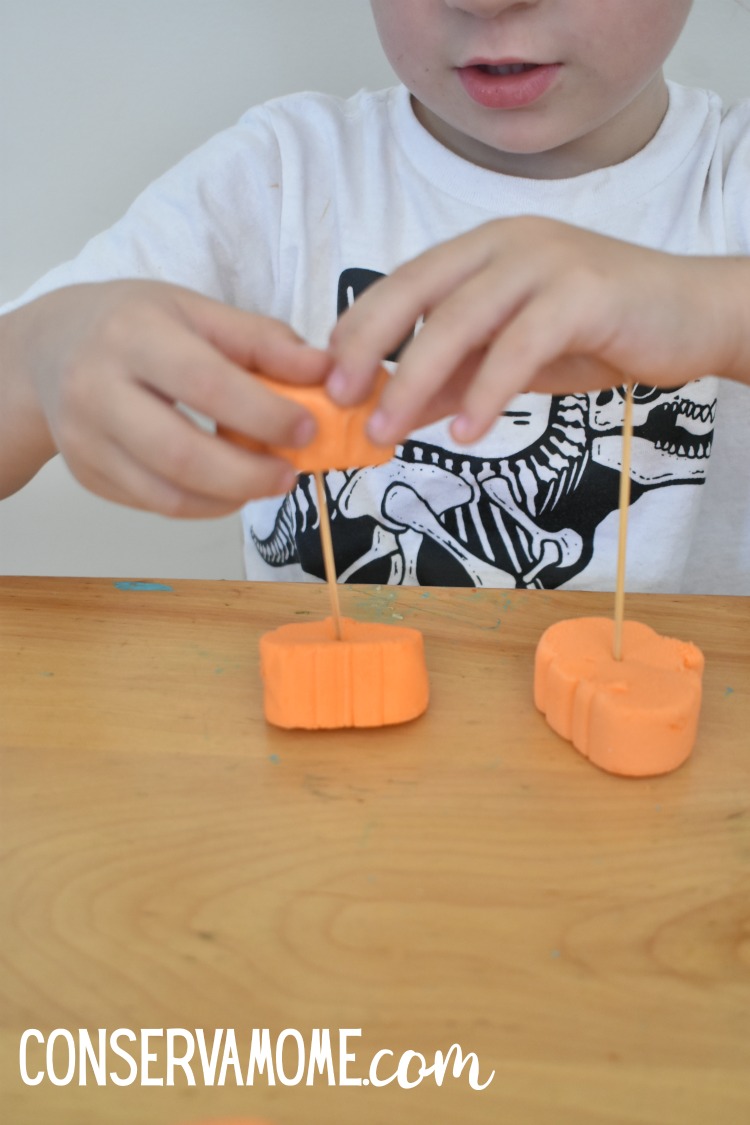 Resulting in his own little house.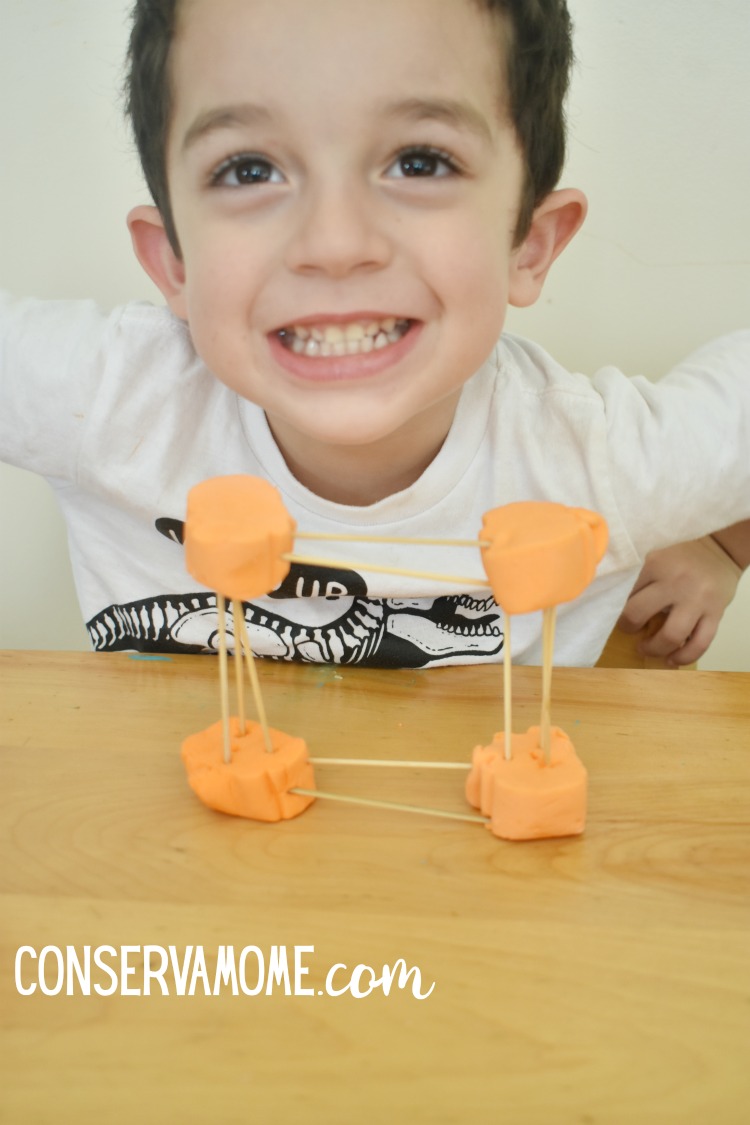 Preschool Higher Order Thinking Project
This is a great project for preschoolers because:
It makes them use higher order thinking. Which is important for them to begin doing.
They are pushed to think outside of their comfort circle. They are forced to examine their decisions.
Most important, if your preschooler gets frustrated let them walk away and come back.
Best part is they have a yummy prize at the end of this fun activity.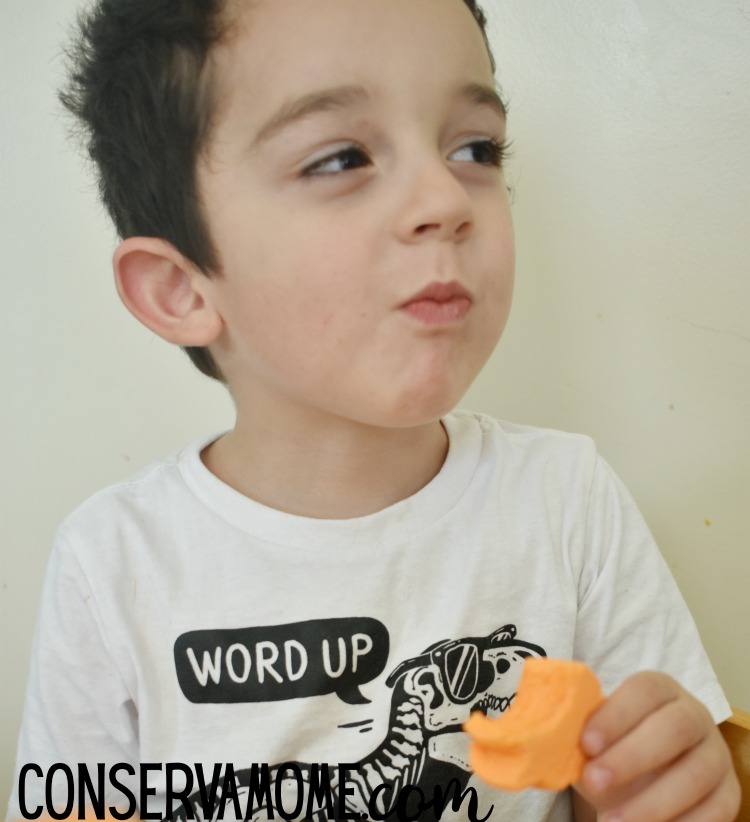 So head to the store and grab these easy supplies. You can substitute the marshmallows for any other fall themed candy. I tried candy corn but depending on the child it might be a little tough.
Either way, this is a fun activity they will love ,and want to do over and over again!
Make sure and share this fun project with parents with preschoolers that are looking for other fun Fall STEAM ideas to try with them.
Looking for more fun Preschool fun? Check out these Magnificent Preschool Science Experiments below.