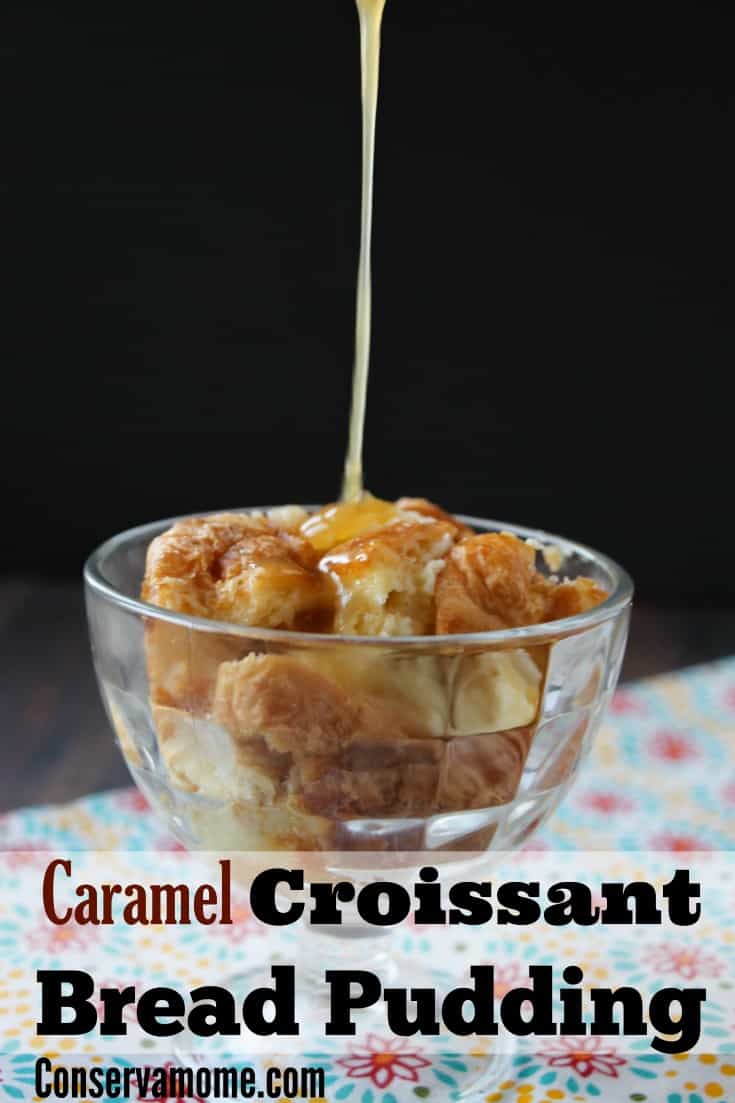 Bread pudding is one of my all time favorite desserts in the world. What is there not to like about the delicious taste of bread pudding? Well, this recipe takes a classic favorite and puts a delectable spin on it. This Easy and quick Croissant Bread Pudding will be the hit at any gathering or dinner.
This Bread pudding uses the delicious buttery taste of croissant bread, which you can easily find at any store. You can find them in the bakery section already made. The delectable combination of the croissant bread and ingredient are the thing  I love about this recipe. Finally topped with decadent home made caramel sauce this delicious treat will satisfy any sweet tooth.
So check this delicious treat out for yourself and enjoy the delectable combination of flavors that will be a symphony to the sense.
Enjoy!
Ingredients:
4-5 croissants
2 eggs
2/3 cup white sugar
2 cups milk or half and half
1/2 teaspoon salt
1/2 cup butter
1/2 cup sugar
1/2 cup firmly packed brown sugar
1/2 cup heavy whipping cream
1 Tablespoon vanilla
Directions:
Preheat oven to 300F
Grease a small oven-safe casserole dish.
Chop up croissants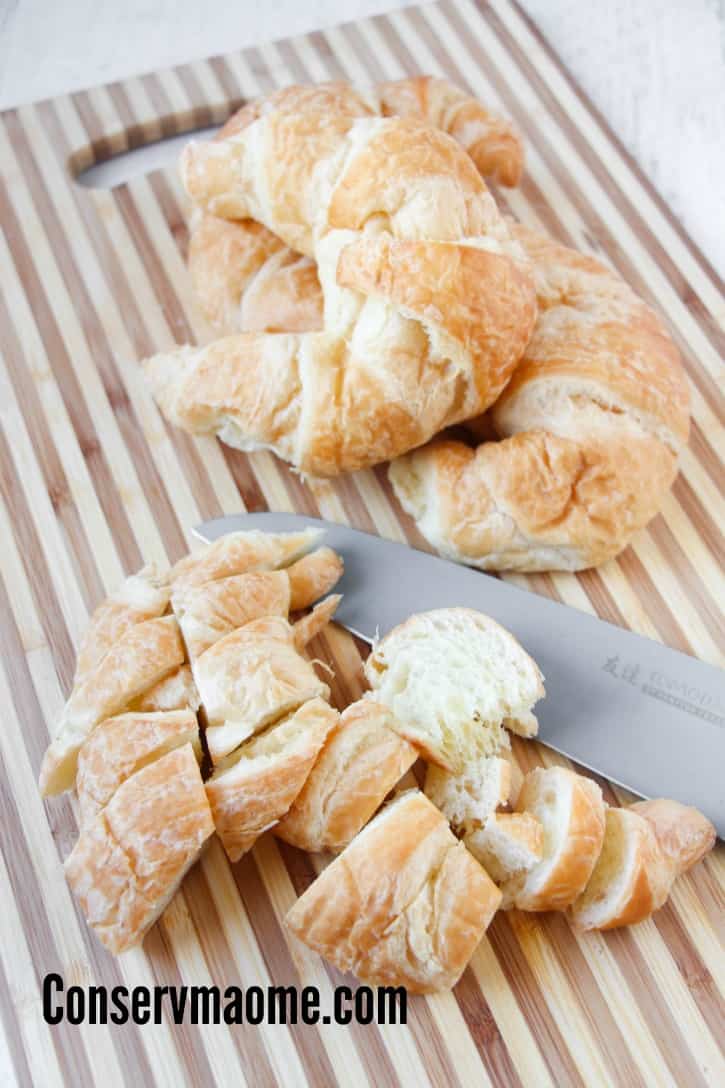 and place in dish.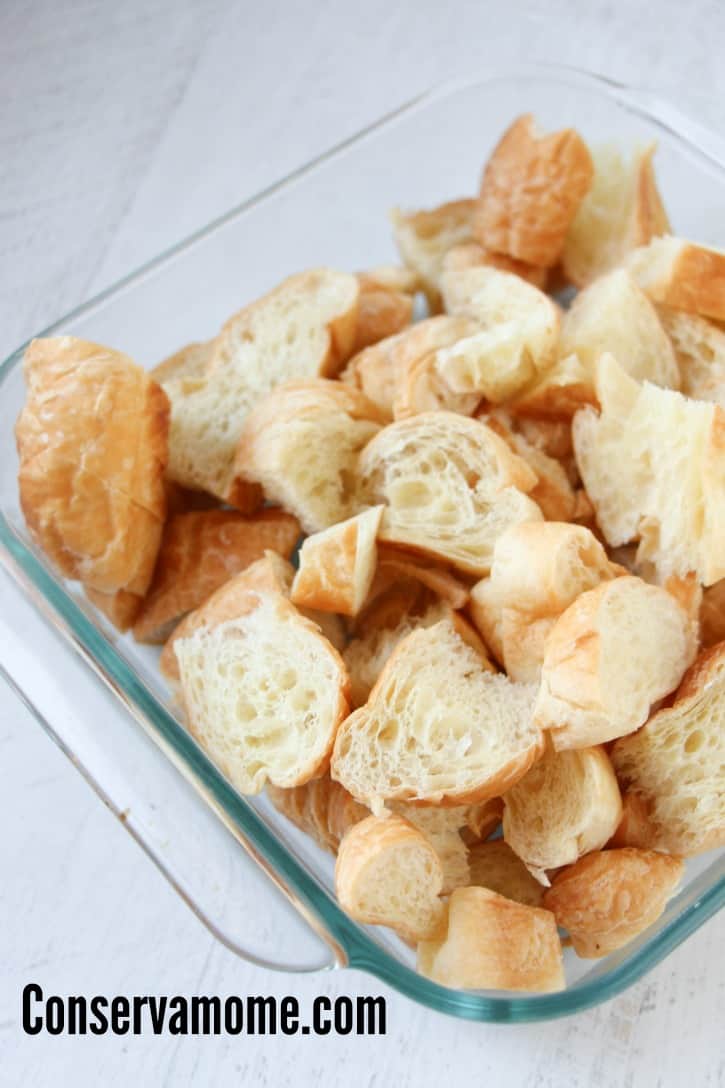 In a large bowl, whisk together eggs, sugar, milk, and salt until combined.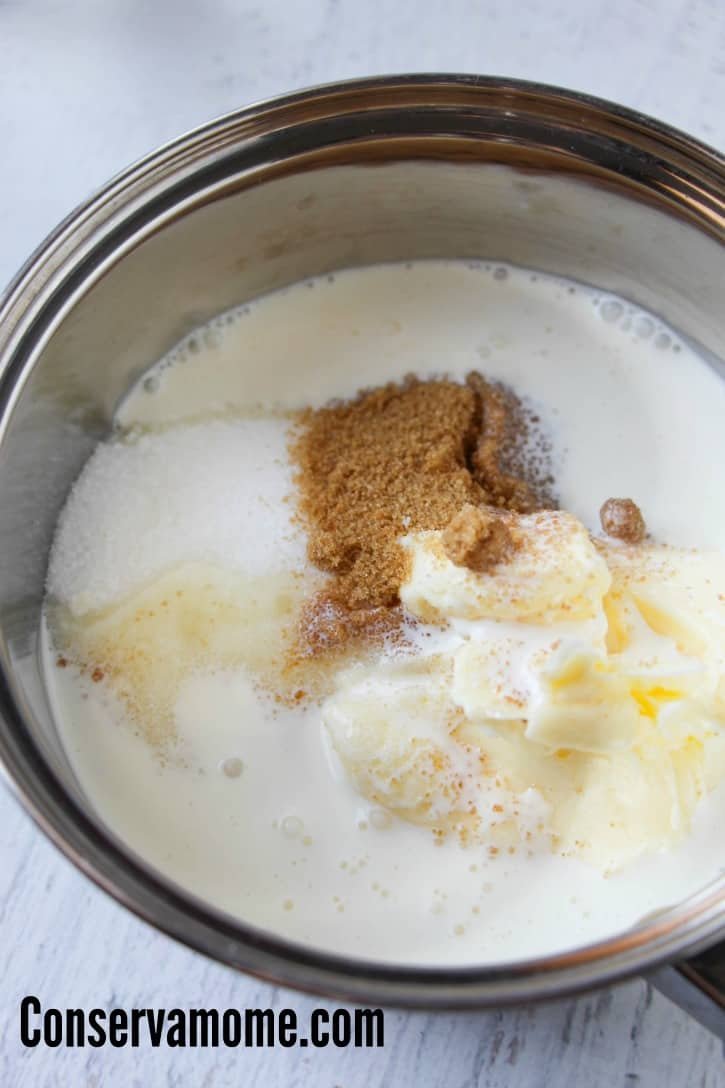 Pour egg mixture over croissants, covering completely.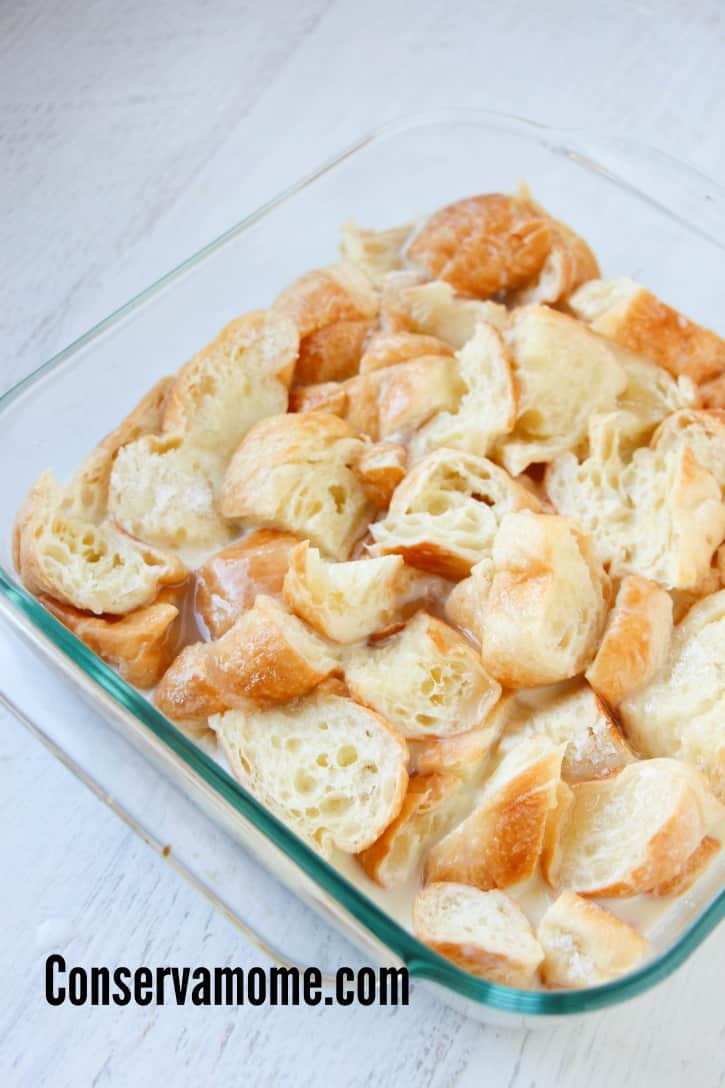 Bake until pudding has puffed up and a toothpick inserted in center comes out clean, 40-50 minutes.
While the bread pudding is in the final stretch of cooking, combine all sauce ingredients except vanilla in a medium saucepan over medium heat.
Heat, stirring occasionally,  until mixture thickens and comes to a full boil, about 5-7 minutes. Remove from heat and stir in vanilla.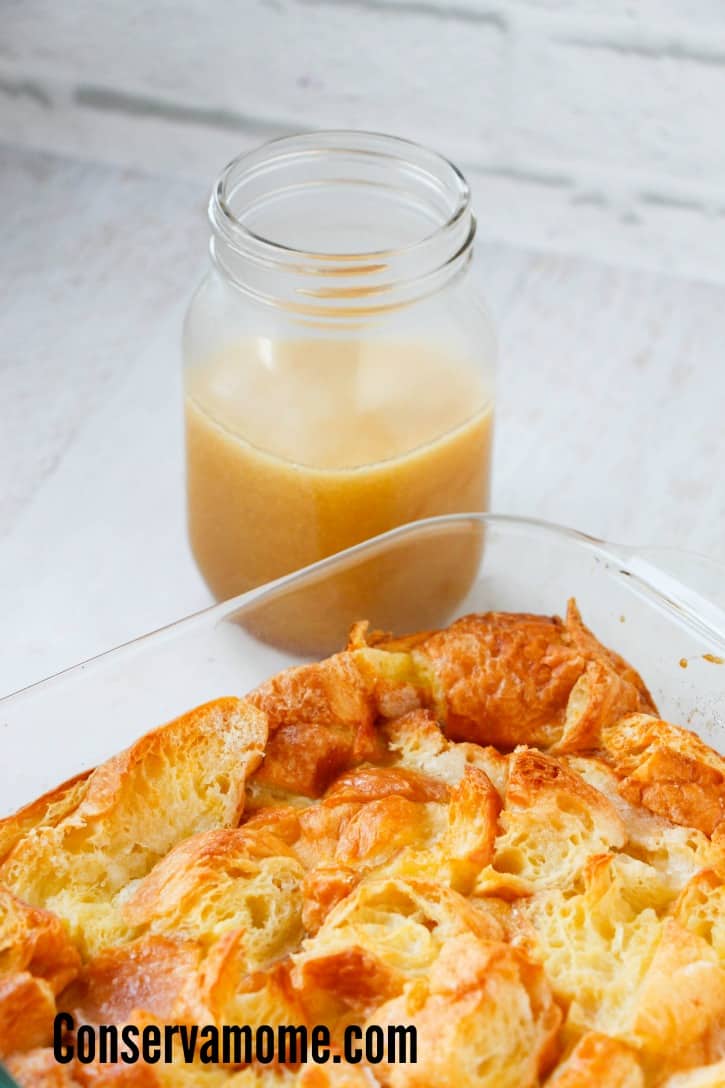 Spoon warm pudding into individual dessert dishes; serve with sauce.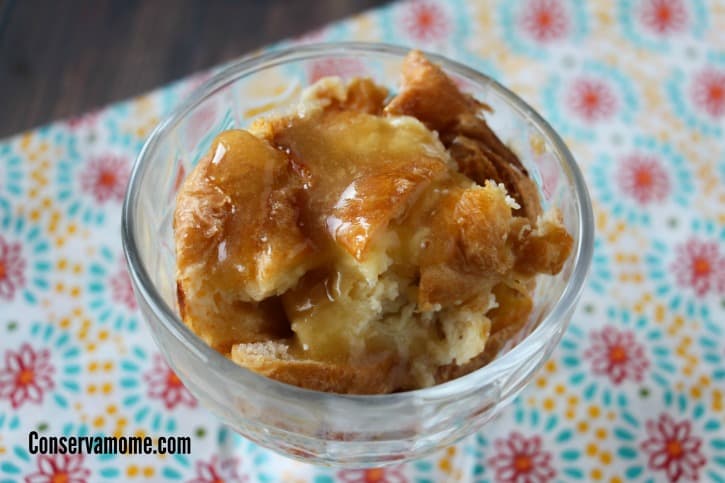 Doesn't it look Amazing!!??!! Enjoy!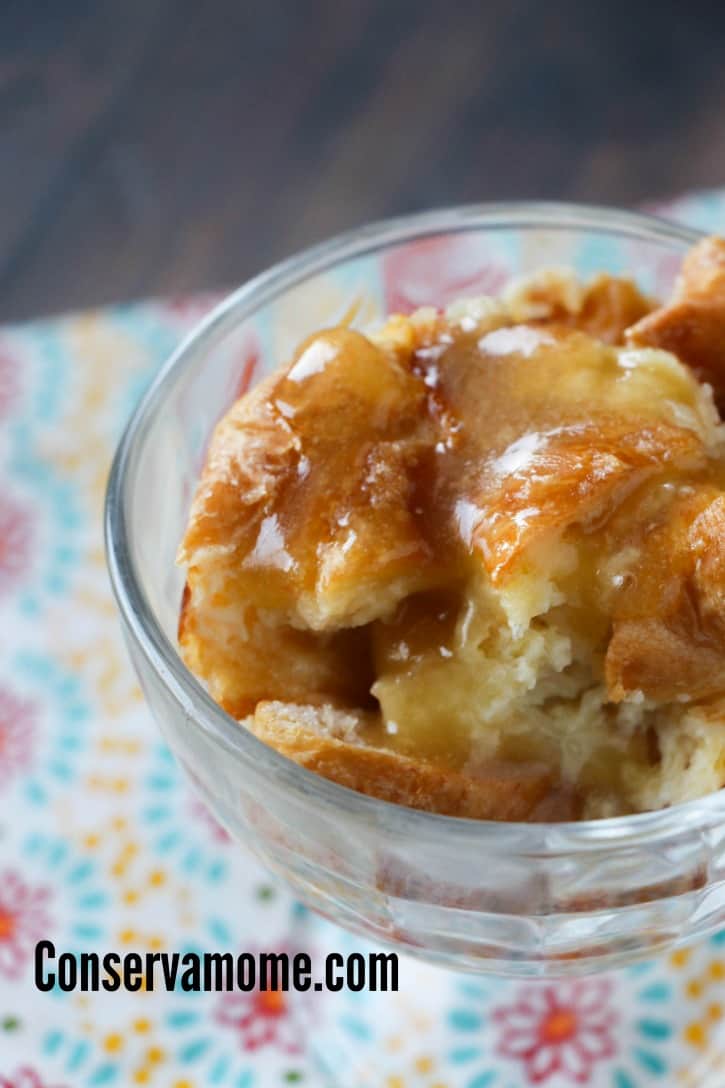 Looking for another fun and easy recipe? Check out my famous
Cuban Flan Recipe
. It's a delicious recipe that was shared to me by my grandmother and brought with her from Cuba.
Save