A delicious round up of 20 Paleo Desserts to satisfy any sweet tooth. Tasty and easy ideas to help you maximize your Paleo diet.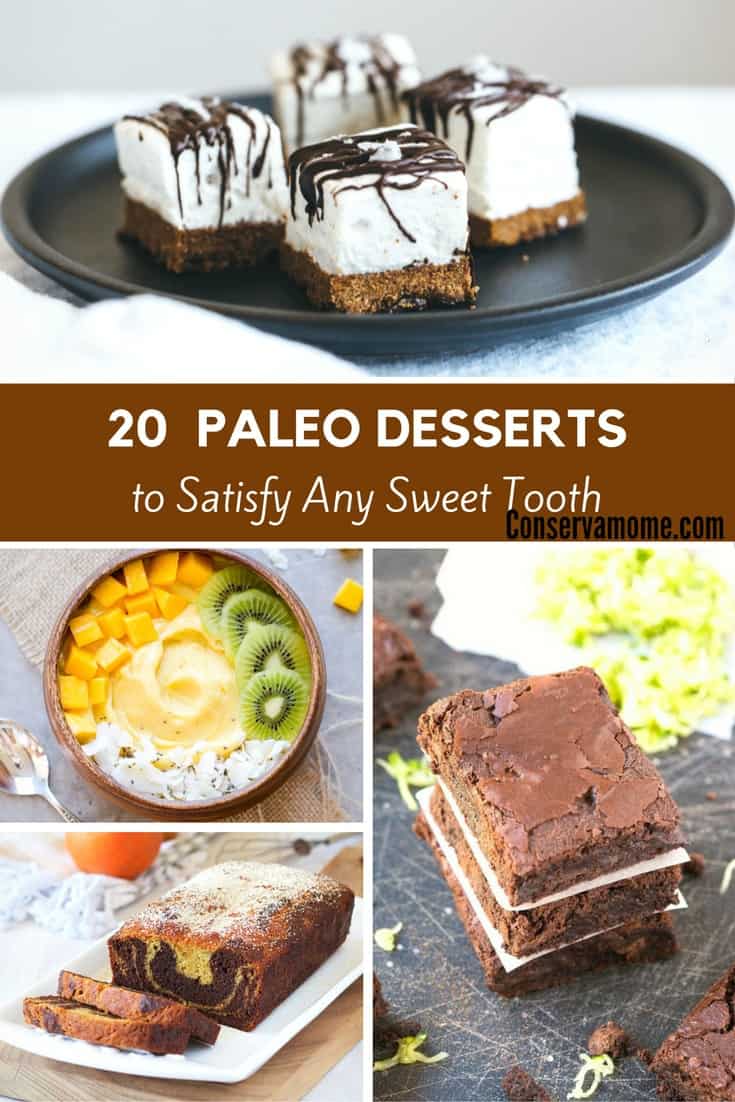 Paleo Desserts
When you are on a diet, it seems one craves sweets the most. It's crazy! However, just because you're on a diet doesn't mean you have to deny yourself some delicious treats.
A paleo diet is a plan based on foods similar to what you might have been eaten during the Paleolithic era, which dates from approximately 2.5 million to 10,000 years ago.
It typically includes lean meats, fish, fruits, vegetables, nuts and seeds — foods that in the past could be obtained by hunting and gathering. A paleo diet limits foods that became common when farming emerged about 10,000 years ago. These foods include dairy products, legumes and grains.
Many people feel that the health benefits are huge when it comes to following a paleo diet. But let's face it no matter how hard core you are when it comes to dieting everyone always has a moment when the sweet tooth kicks in.
If you're doing Paleo diet then you've come to the right place. This fun round up of 20 Paleo Desserts is sure to put a smile on your face. Filled with some decadent and delicious treats this round up will satisfy any sweet tooth!
Satisfy your Paleo Sweet Tooth