These Pumpkin Oranges are literally the cutest. Not only are they a great way to have the kids help with decorating for fall and for Halloween, but they require no cutting or carving – at all. This means more fun, less mess, and a treat that the kids can eat on as well!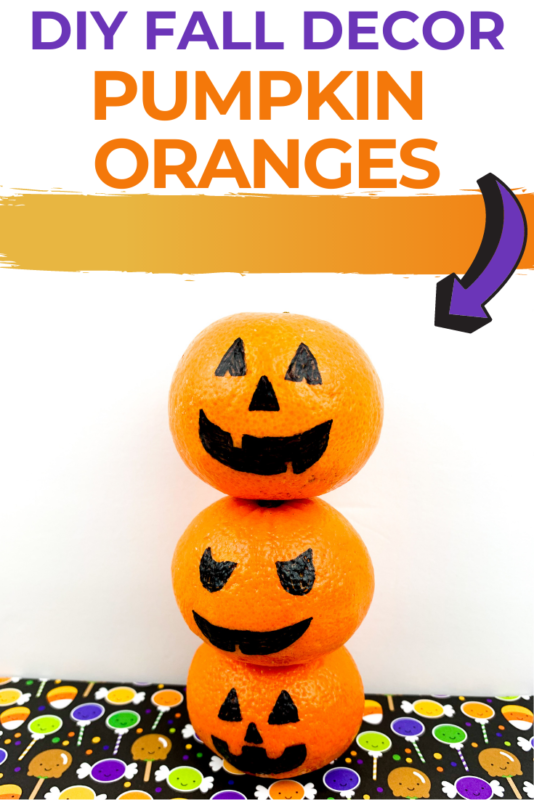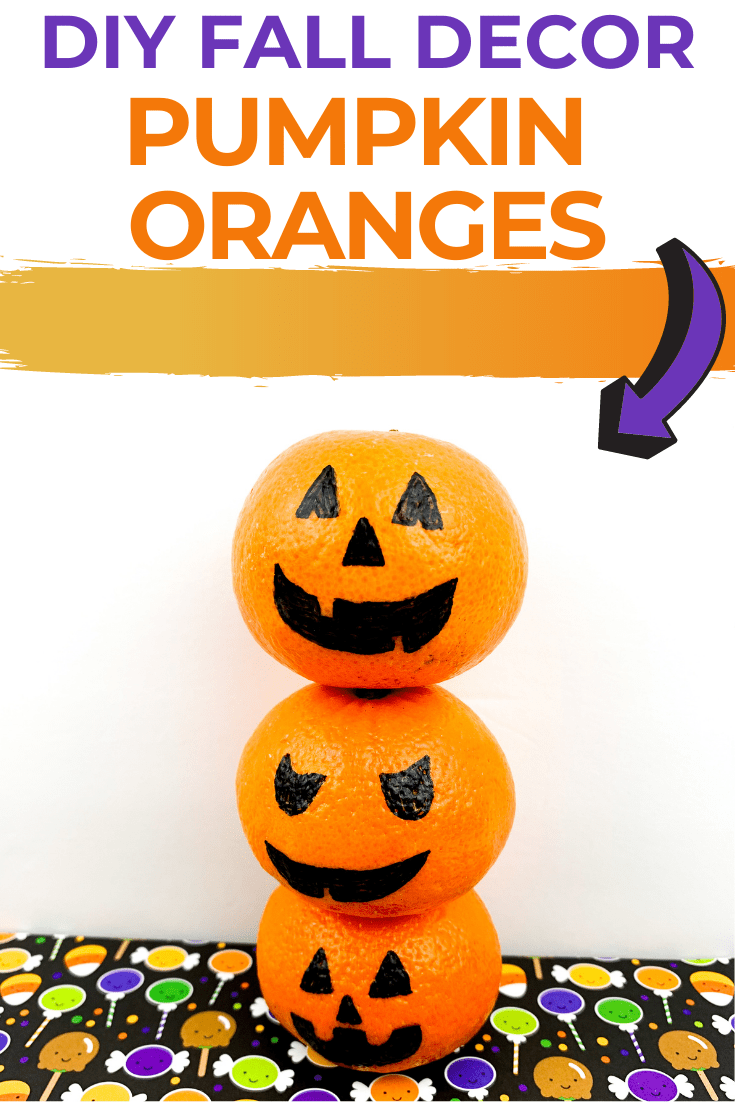 This post contains affiliate links. That means that if you make a purchase after clicking on a link I may earn a small commission at no extra cost to you.
Pumpkin Oranges
I like how simple and versatile this easy activity is. Not only do these make super cute decorations that you can place around the house, but they're also a fun Halloween or fall party food idea as well.
If you're looking for a simple and healthy treat for the kids in your child's classroom when they're having their Halloween celebration at school, these cute mini jack-o-lanterns are the cutest. (I would recommend using a non-toxic marker to draw on the faces if these oranges are going to be consumed.)
Or if you're thinking that these would look great scattered around the house, just give the kids a marker and let them have fun. They'll love giving each orange a "face" and being able to make each one look different, too.
No matter how the kids want to decorate them, let them have fun. For the price of a few oranges, it's a pretty fun activity that lets them channel their inner creativity as well.