Disclosure: This is a sponsored post on behalf of Sony pictures & Ghostbusters. However, All opinions are 100% mine.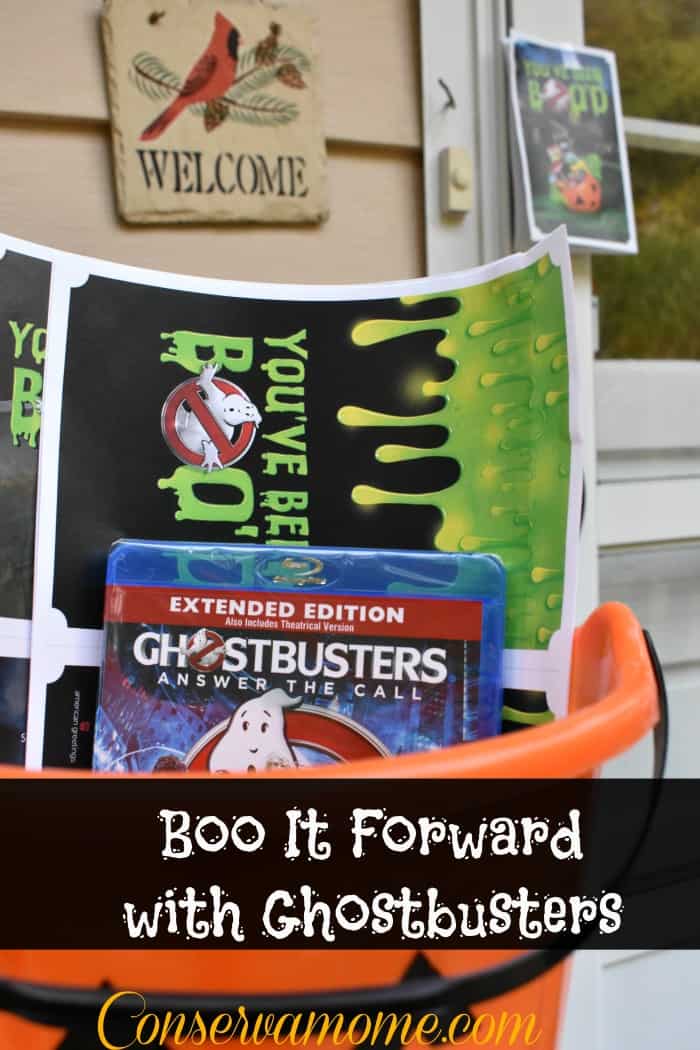 Halloween is a fun time of year in which people bring out the ghouls and ghosts and fun of all things scary. However, the fun doesn't have to last just one night. The tradition of "Booing your Neighbor" has been around for several years now and 

it

has really grown in popularity as a fun, safe, family-oriented activity. 

It

's also known as "Ghosting" or "

Boo

-gramming." There's nothing funner than getting home and finding a decorated bucket of treats on your front door! It also including a note with instructions on how to "

boo

" and a poem and deliver

it

anonymously to their neighbor, friend or relative. The recipient would then have 48 hours to do

it

to their next door neighbor or friend which creates a chain throughout the neighborhood. With the release of  GHOSTBUSTERS out on digital 9/27 and on Blu-ray/DVD on 10/11.  This is the perfect time to Boo it Forward with Ghostbusters!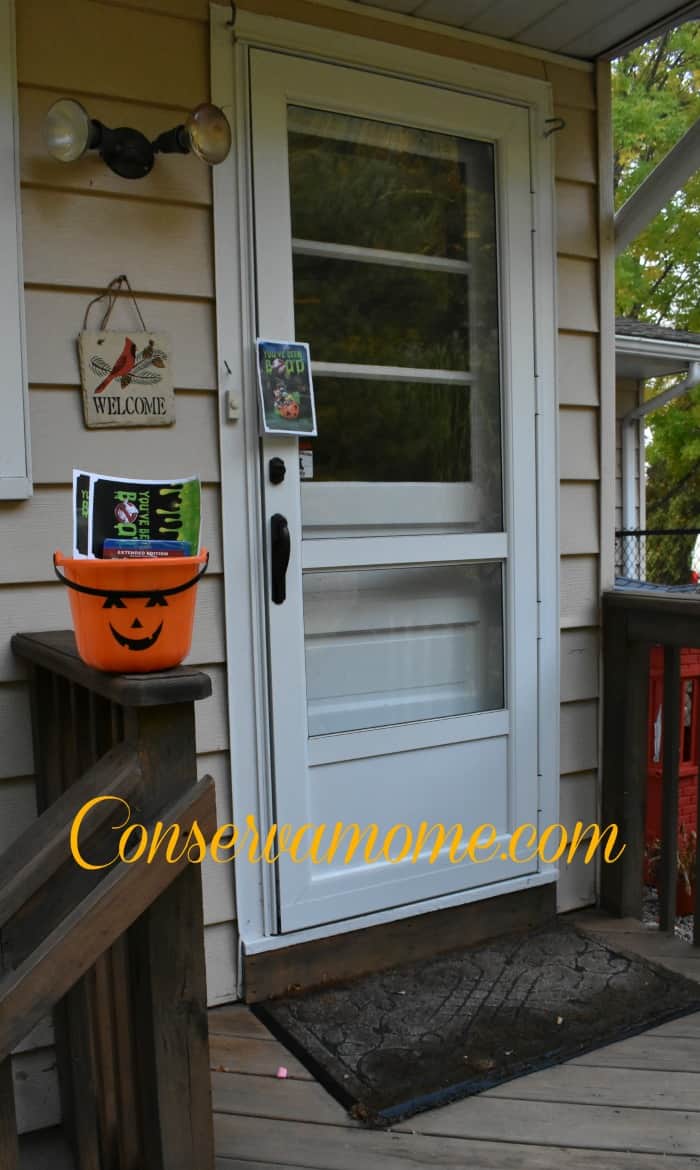 With Halloween right around the corner what better way than sharing a fun copy of the new Movie Ghostbusters and a themed BooGram to share with your friends? All items you can conveniently pick up at your local Walmart! So that you can create your own  "

Boo

It

Forward

" kits.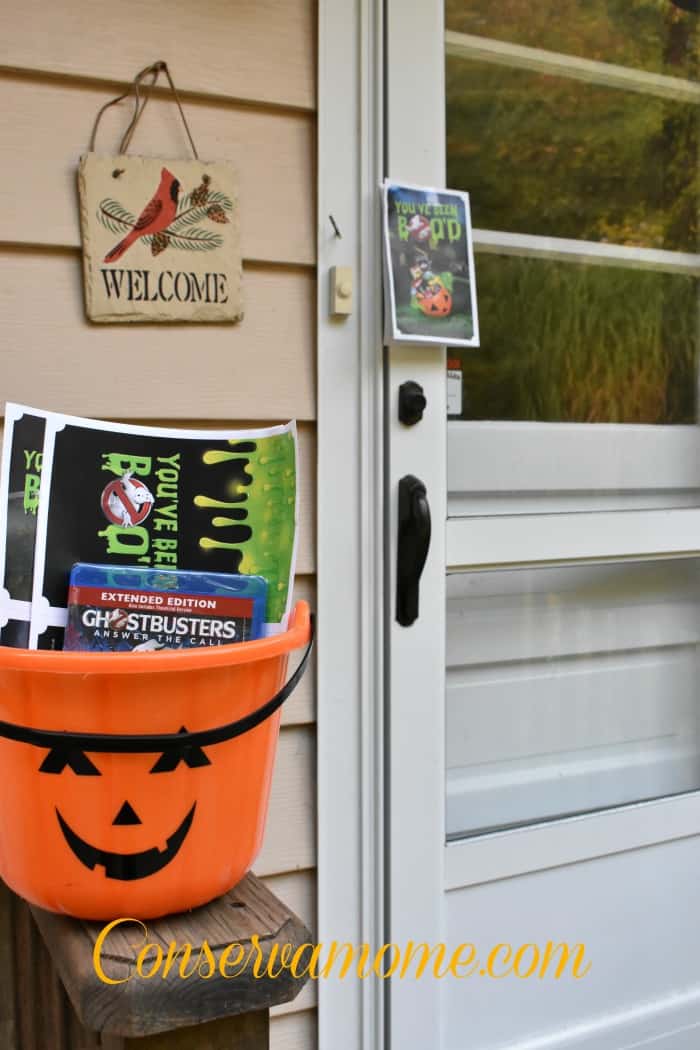 Imagine all the fun your friends,family and neighbors will have when they show up to their house and find a fun bucket of treats waiting for them including the New Ghostbusters film!  This fun DVD  features more than 15 minutes not seen in theaters plus more than three hours of Hilarious Bonus Content, including deleted scenes & gag real!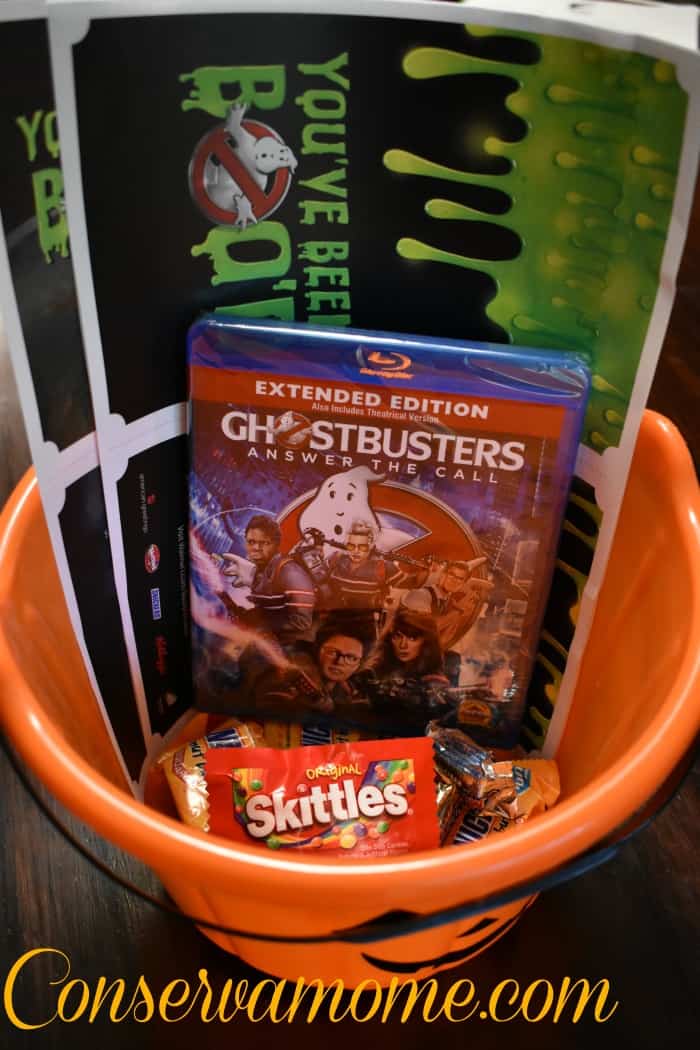 So head to Walmart and pick up the fun and click on the picture below where you can print out your own Boogram and go Boo it Forward with Ghostbusters!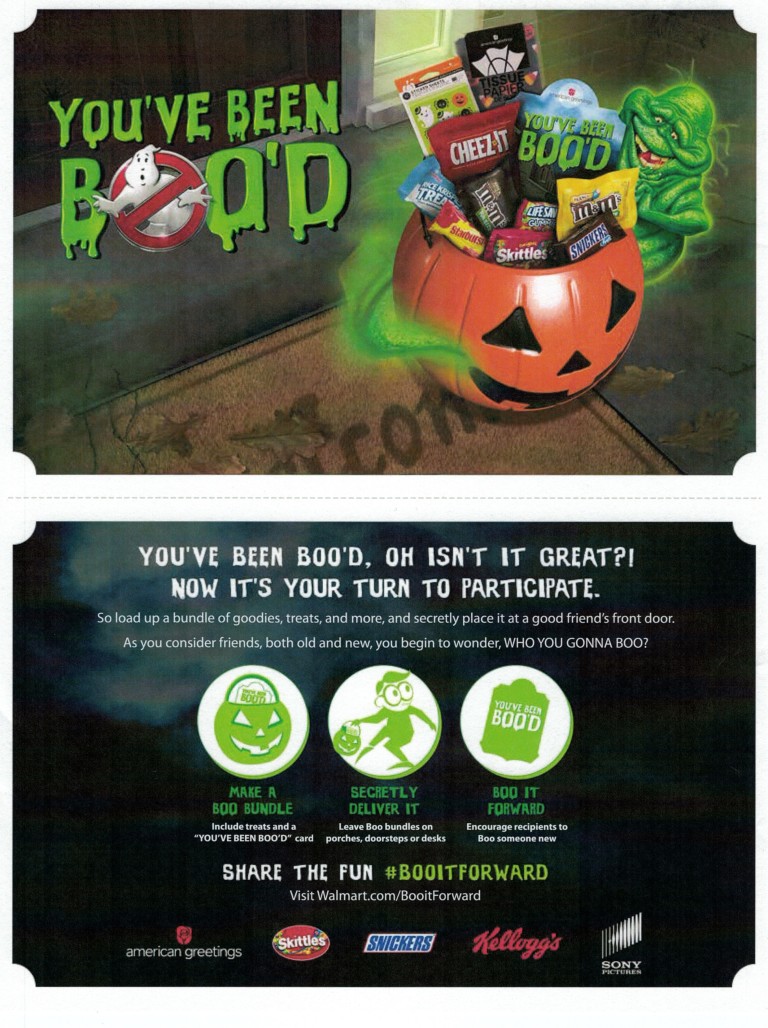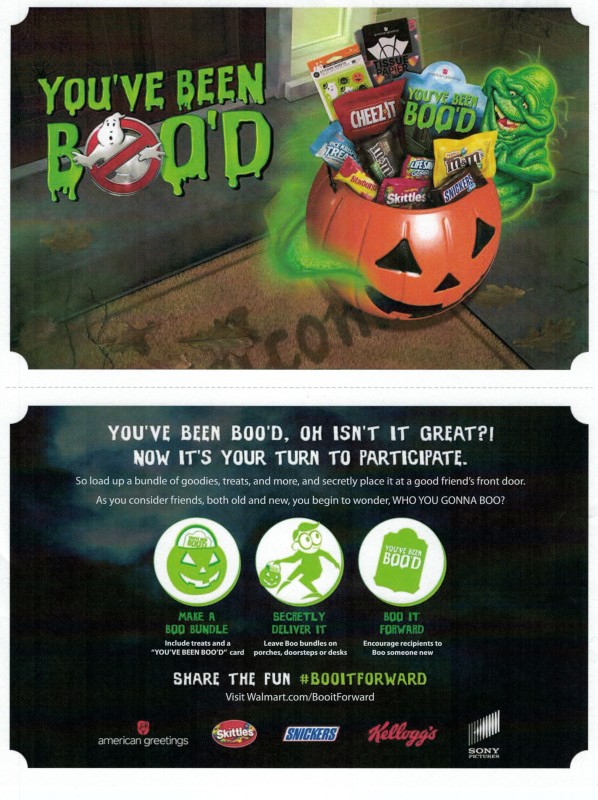 Don't forget to get social with Ghostbusters on Facebook! Most important don't forget to #BooitForward !
Save