As moms we can be on the go all the time. Looking our best can get tough. Here are 8 Transition Pieces Every Mom Needs to look their best wherever they go!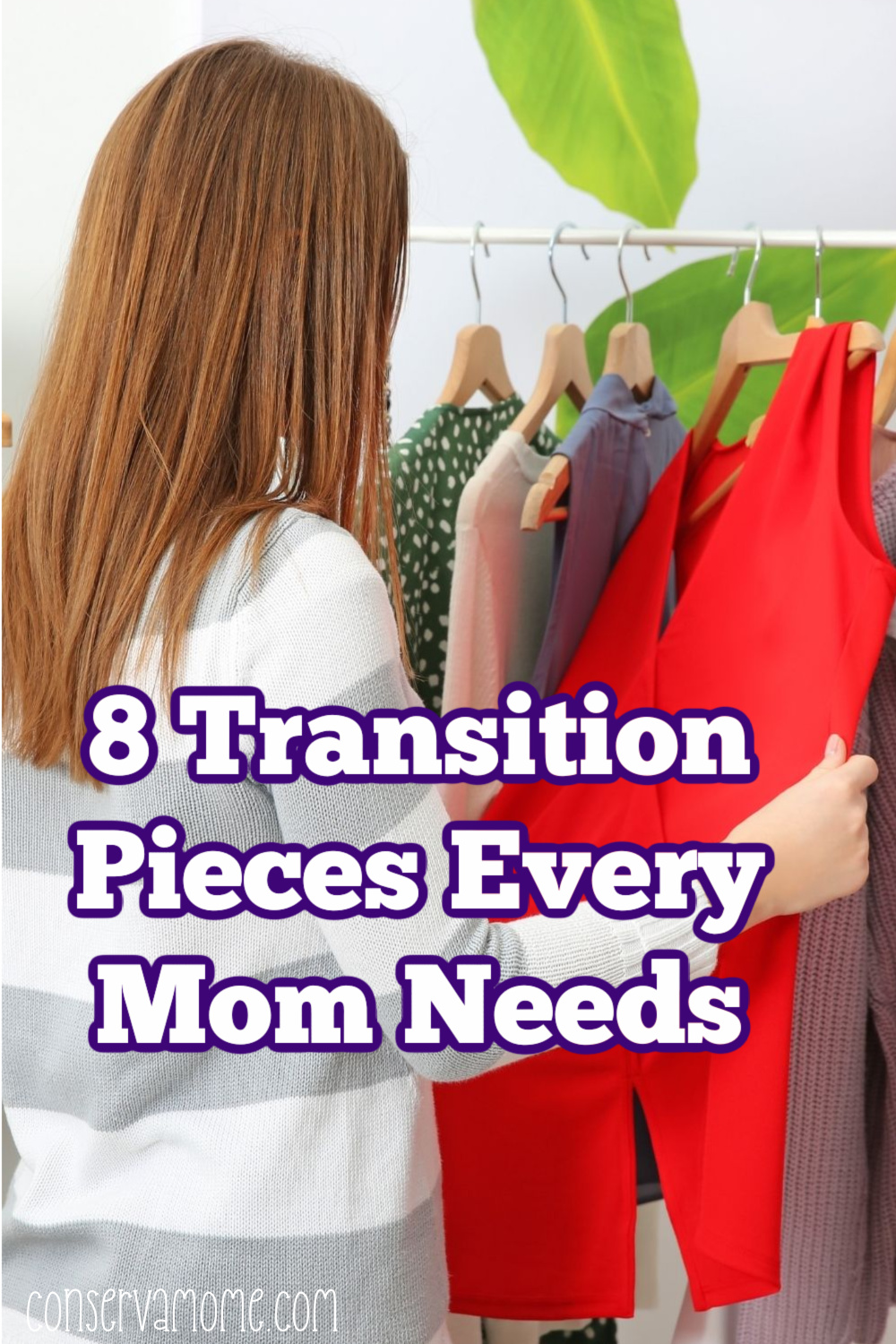 8 Transition Pieces Every Mom Needs
There's a pretty good chance that your daily attire has consisted of sweats, yoga pants, and t-shirts stained with baby food, snot, spit-up, and other bodily functions. And why not? Who wants the rest of their wardrobe looking like a mad scientist's lab exploded on them?
It's important to dress for functionality and comfort for your day job, whether that consists of changing diapers or chasing toddlers. However, for those rare times you want or need to dress for activities outside of your motherly duties, whether that's dinner at the Grand Lux Cafe or just a night playing cards with friends, there are a few important transition pieces of clothing that you should have in your closet.
1. A Simple Cardigan
Cardigans can transform your everyday pants into something with a little bit more style. Furthermore, they pair great with your favorite short sleeve tops, especially during cold or rainy weather.
2. A Good Pair of Jeans
No, not your favorite skinny jeans. Transitioning into postpartum attire means that you'll want a nice pair of women's high waisted jeans. Of course, these will go great with that cardigan, but they'll also pair well with just about any comfortable top. You can even add some sleek ankle boots to elevate the look further.
3. A Nursing-Friendly Tank Top
If you plan to breastfeed your newborn, you're going to be doing a LOT of breastfeeding. Even if you use a breast pump every day to help offset those feeding sessions, you should definitely have a nursing-friendly tank top ready to go. You can also carry around a cute shawl to cover up when it's time to breastfeed.
4. Something Casual
While you don't want to try to out cute your baby's Halloween costume, you need at least one cute outfit that you can wear, whether going to church or the occasional night out with friends. This can be a pair of nice capris or a simple sundress; you just need a casual outfit that you combine with a pair of earrings and your favorite shoes for a cute look.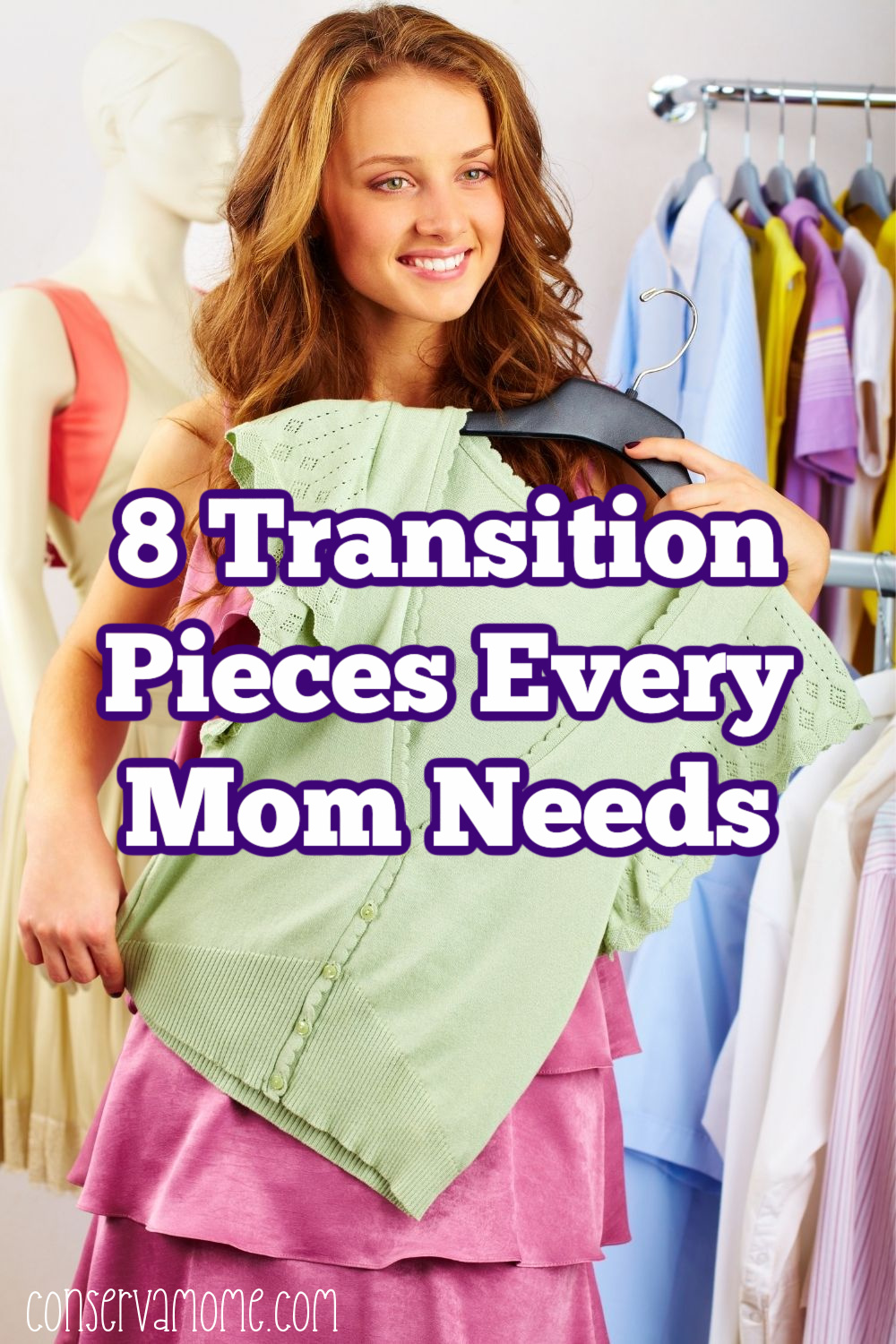 5. Formal Essentials
There's a chance that you're going to need something more elegant when certain events arise, such as weddings, funerals, and so on. That doesn't mean that it has to be a standard little black dress. You simply need to be able to dress up when the occasion calls for more than your cute outfit with waisted jeans. You should also have a trendy purse and shoes to complete the dressy outfit.
6. A Caftan Dress
You can look and feel amazing with this wardrobe addition. It's as comfortable as a robe and multi-functional because you can wear it home from the hospital, out shopping, and more. The best part is that you simply need to unbutton it for easy nursing access, no matter where you are.
7. Sweatshirt Dress
These are trendy and stylish, not to mention ridiculously comfortable, and many are made from French terry fabric. Perfect for wearing around the house or heading out for a family trip, today's sweatshirt dresses are a far cry from your old college sweatshirt.
8. A Transition Staple
If you don't already have some, you should definitely consider getting a few pairs of leggings. Take your time to find a couple of pairs that are as flattering as they are comfortable, and you'll be able to wear them with just about any top you own.
There's simply no way around the fact that your weight is going to fluctuate. Almost all of the pieces we recommended today are perfect, whether you're eight months pregnant or steadily shedding the baby weight that you put on. Stock up your wardrobe with them, and you'll be prepared for any occasion.