When you visit Grand Lux Cafe you'll realize why there are more than 4 reasons to visit.  Find out how amazing my complimentary visit to Grand Lux Cafe in Aventura, Florida was.  Although the visit was complimentary, my love of Grand Lux Cafe is all mine!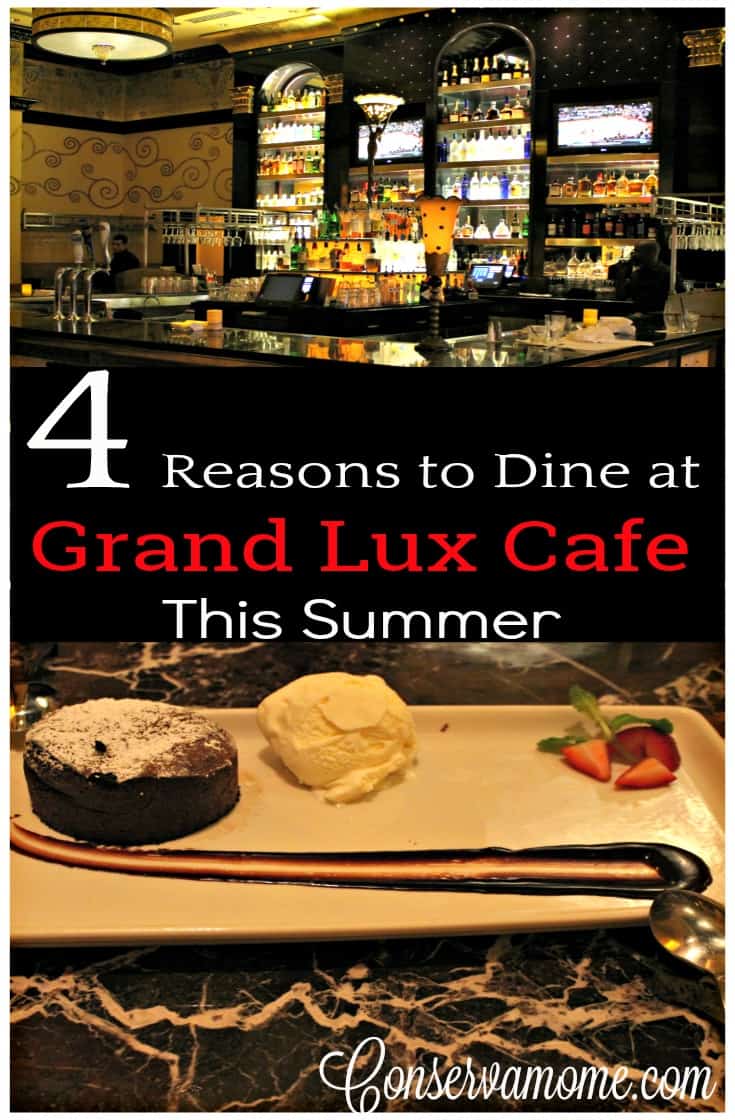 I don't know about you, but I enjoy getting the opportunity to have a date night with my husband.  When I got the chance to check out Grand Lux Cafe, I knew we were in for a treat.  If you've ever been to The Cheesecake Factory, this is like a slightly more upscale version.  I don't need much of an excuse to find a new place to dine, but I can give you 4 good reasons to dine at Grand Lux Cafe this Summer!
LAVISH INTERIOR DECOR
Walking into the Grand Lux Cafe, you are immediately drawn to the intricate decor, it is stunning.  The detailing on the ceilings, walls, floors all add to the luxurious atmosphere, making this a great place for both an upscale, casual dining experience or a special occasion.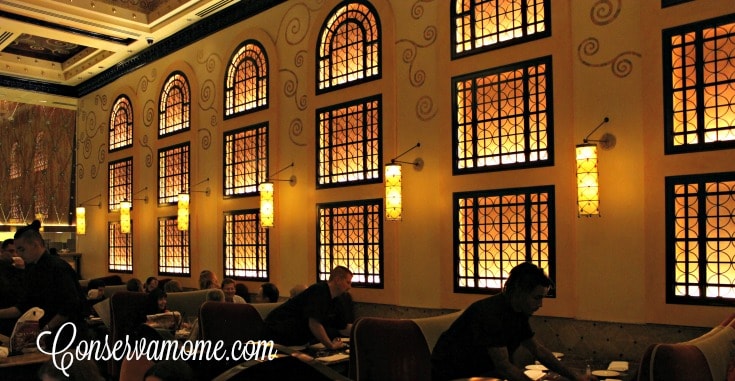 SIGNATURE CRAFT COCKTAILS
Grand Lux makes their cocktails using fresh juices, homemade syrups, and other fresh ingredients.  When we arrived, our first order of business was a cocktail!  I had a refreshing Blood Orange Martini made with Tito's Vodka, Aperol and blood orange juice.  I love it when you can taste that it's made with fresh ingredients.  My husband had a moscow mule, which he thought was great, too.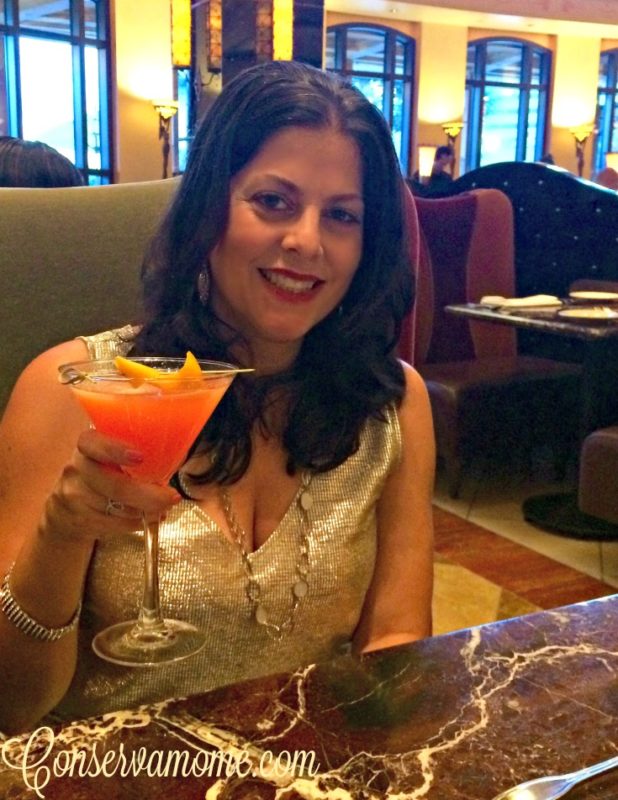 FRESH, INNOVATIVE FOOD
We started with the Warm Goat Cheese Salad and the Ahi Ceviche, both recommended by our server.  These were the perfect starters.  The Warm Goat Cheese Salad was a very light salad of baby greens, crispy goat cheese, fresh apple, and a touch of honey.  The menu doesn't describe the lemon flavor, but I tasted a very bright lemon flavor which complimented the tart sweet apples and the goat cheese perfectly.  The little fried goat cheese pieces were soft and airy, so they added a nice soft crunch to the salad without making this a heavy appetizer.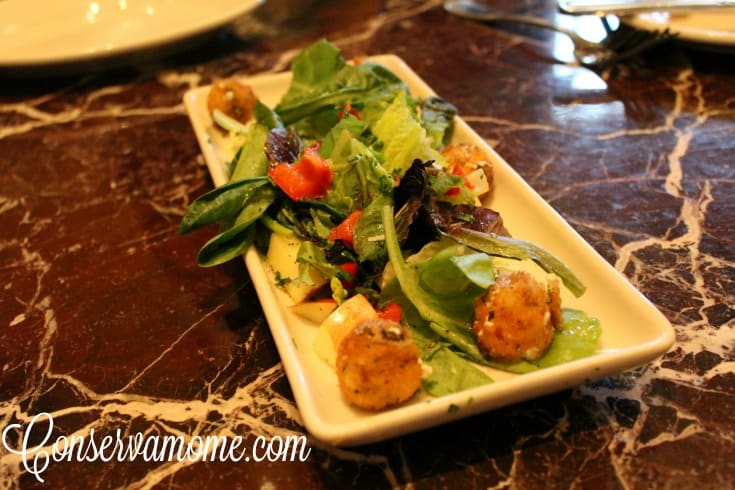 The Ahi Ceviche was another great, light choice.  It's made with fresh raw ahi tuna, lime juice, chiles, cilantro, avocado, tomato, onion and cucumber.  It comes served with tortilla chips.  I enjoy light appetizers to make sure I don't get too full before dinner arrives!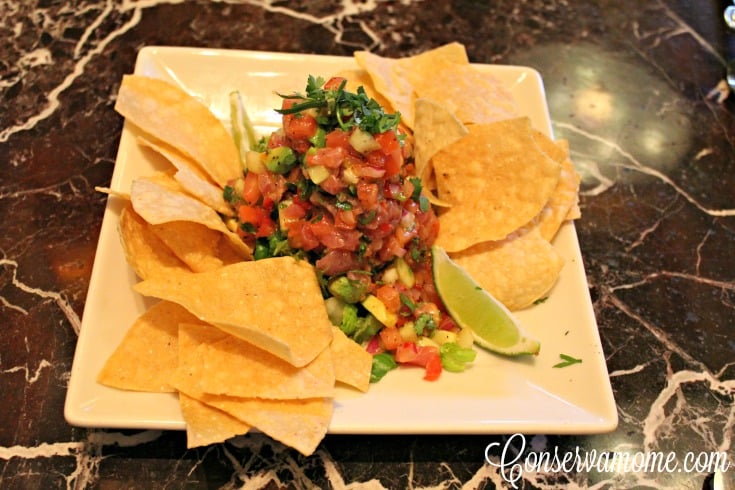 We shared two main entrees also recommended by our server.  The first was the Cedar Planked BBQ Salmon.  It is a salmon filet roasted on a cedar plank and glazed with a sweet and spicy BBQ sauce, with mashed potatoes and corn succotash.  This was absolutely delicious!!  The BBQ is caramelized, not just brushed on after cooking, so it was almost crispy.  We also had the Cajun Shrimp and Chicken Jambalaya.  It was spicy and reminded me of our trip to New Orleans last year!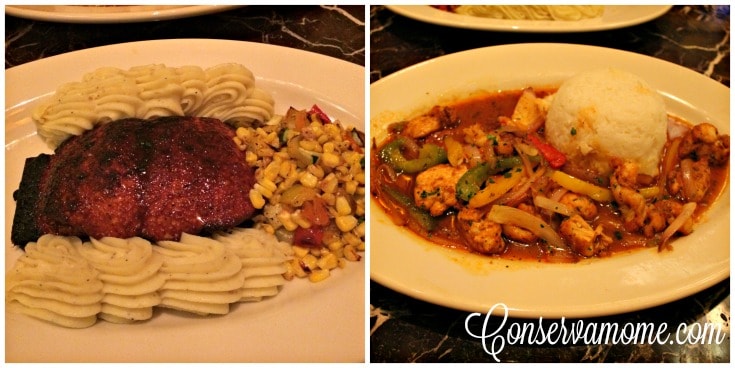 BAKED TO ORDER DESSERTS
We shared the most amazing Molten Chocolate Cake served with vanilla ice cream.  They bake it fresh, so you need to order this about 30 minutes before so they can prepare it.  It was chocolaty, warm, with a soft and gooey interior, and just delicious.  This is definitely a must for all my fellow chocolate lovers!!  We paired our dessert with a freshly brewed espresso and a Bailey's on the rocks.  With the kids in mind, we ordered the Box of Warm Homemade Chocolate Chip Pecan Cookies to go.  In addition to this and several other baked to order desserts, the menu has a variety of desserts such as a salted caramel pudding, cheesecakes, and more.  You really can't go wrong.  This was a truly indulgent meal!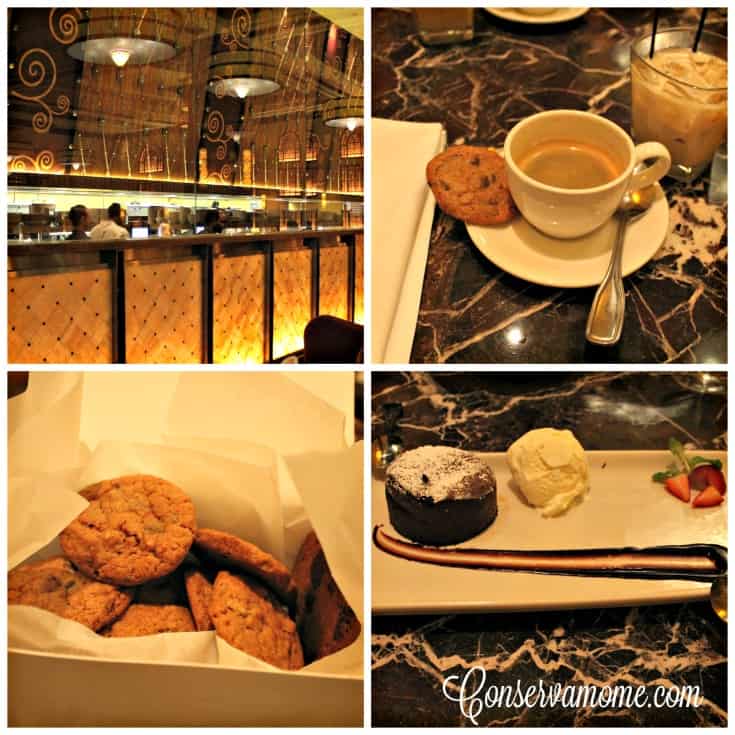 Find a Grand Lux Cafe near you!  While the restaurant has a great, upscale casual feel, it is definitely kid friendly, so feel free to bring the family along!  They have locations in Florida, Texas, Illinois, New Jersey, New York, Nevada, and Pennsylvania.  While there, make sure to try some of their newer menu items, such as the Poke Tacos, Nashville Hot Chicken, or the Cashey-Honey Kale Salad!  I know I'll be back soon to try more of their delicious food!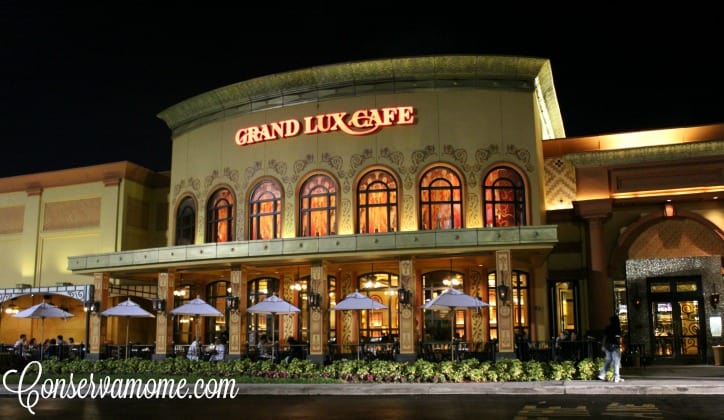 Don't forget to get social with Grand Lux Cafe on Instagram  @officialgrandluxcafe,