The kids will love this Turkey Puppet Craft! It's the perfect Kids Thanksgiving Craft that they can easily do. Great for Thanksgiving decor ideas as well!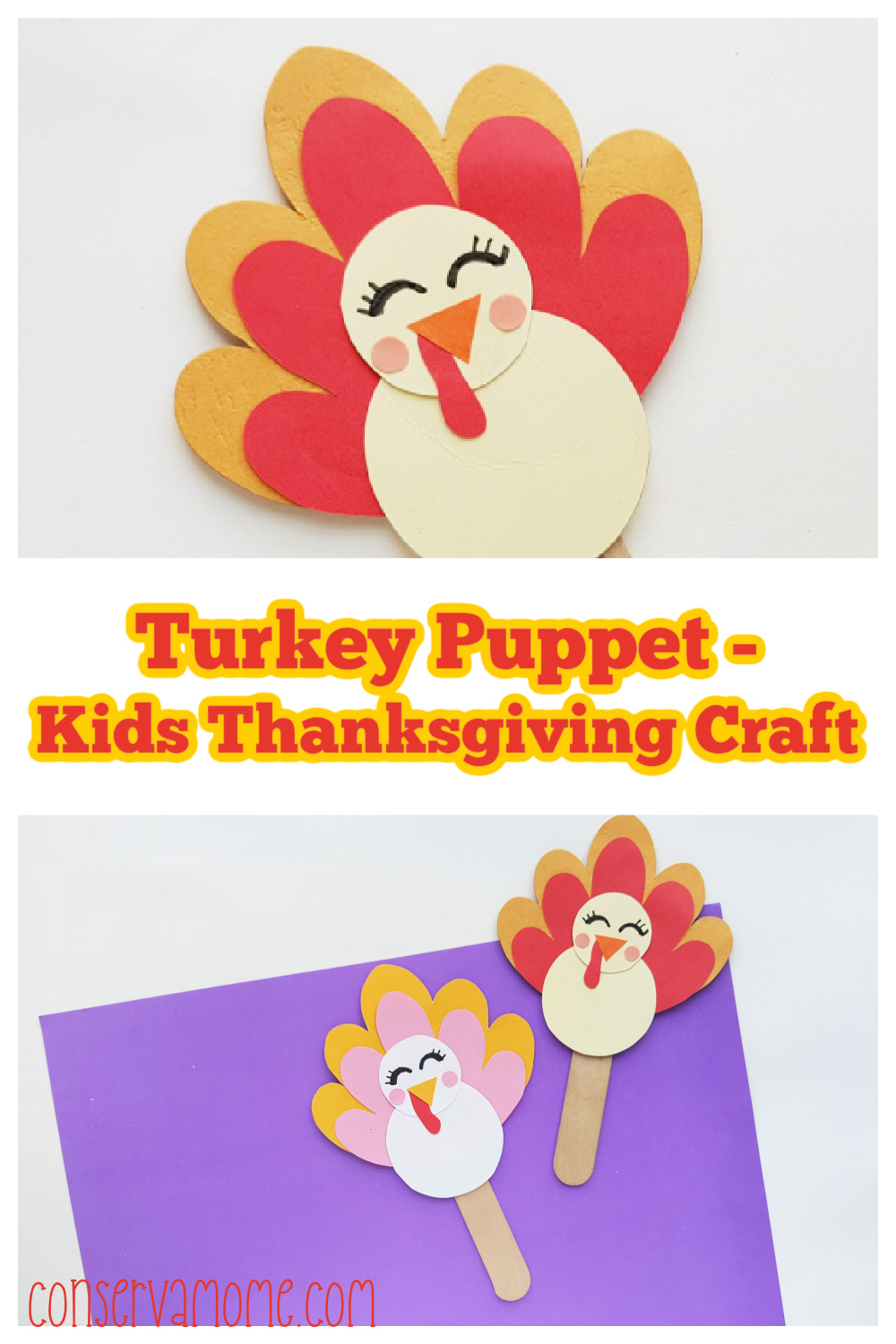 *This post contains affiliate links. That means that if you make a purchase after clicking on a link I may earn a small commission at no extra cost to you
Turkey Puppet Craft -Kids Thanksgiving Craft
Holiday crafts are always so much fun. What I love about making puppets is that they're easy to make and so much fun to play with, too! Anytime that the kids can combine creative time with imagination time, great things are sure to happen!
From younger kids to older kids, they'll all have a blast making this fun turkey craft! Once they're done creating and playing with it, hang it up for some homemade Thanksgiving decorations!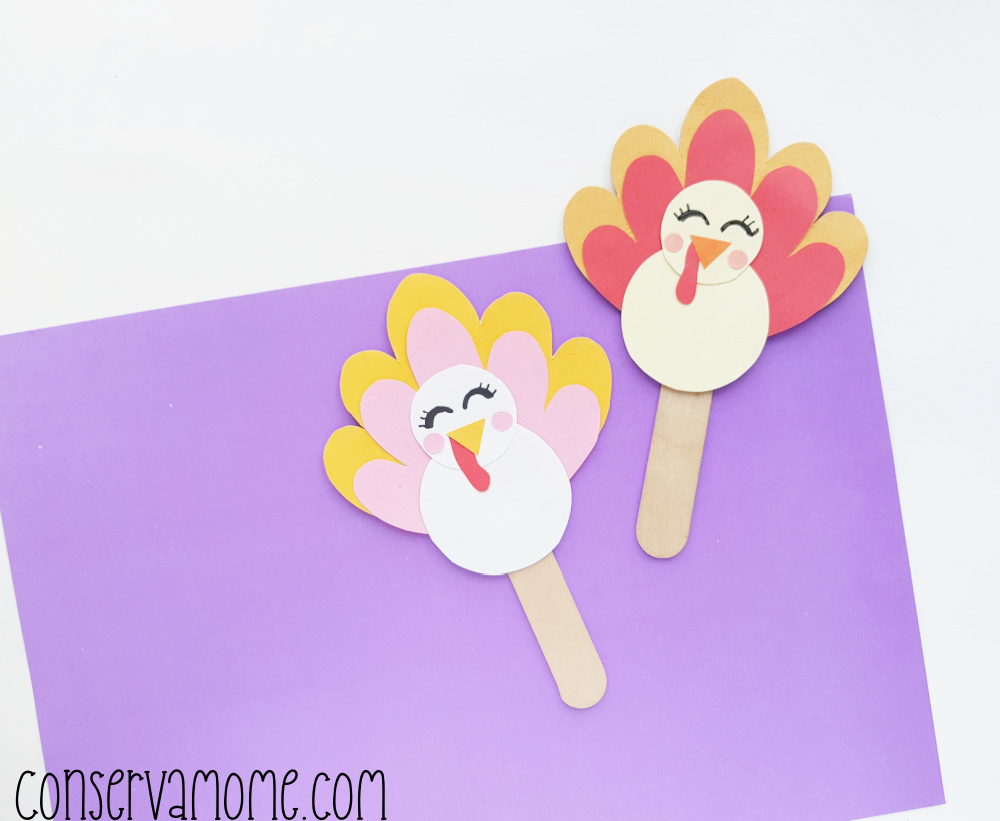 Add some fun stories and have them use these cute little friends as bookmarks or puppets.
You can include some fun stories like the ones below:

List of Supplies:
Colored craft papers
Craft glue
Popsicle stick
Pencil
Scissors
Sharpie
Instructions:
Select colored craft papers for the turkey puppet craft. Trace the template patterns on the papers and cut them out nicely.
Grab the 2 shell patterns and stick the small cutout on the top (near bottom side) of the big cutout. These are the tail feathers of the turkey puppet.
Stick the small circle (head) with the big circle (lower body) by overlapping a cm of both pieces.
Stick the wattle cutout near the bottom side of the small circle and then stick the beak cutout on a side of the wattle.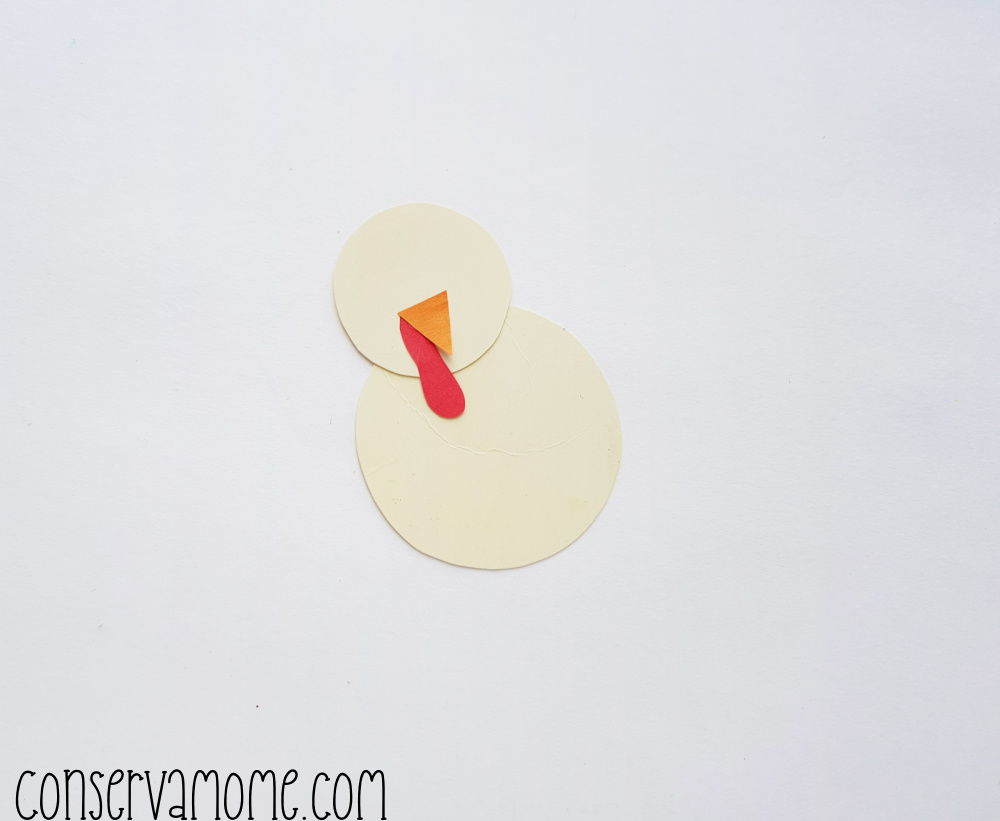 Use a sharpie to draw the eyes of the turkey puppet on the small circle, above the beak and wattle.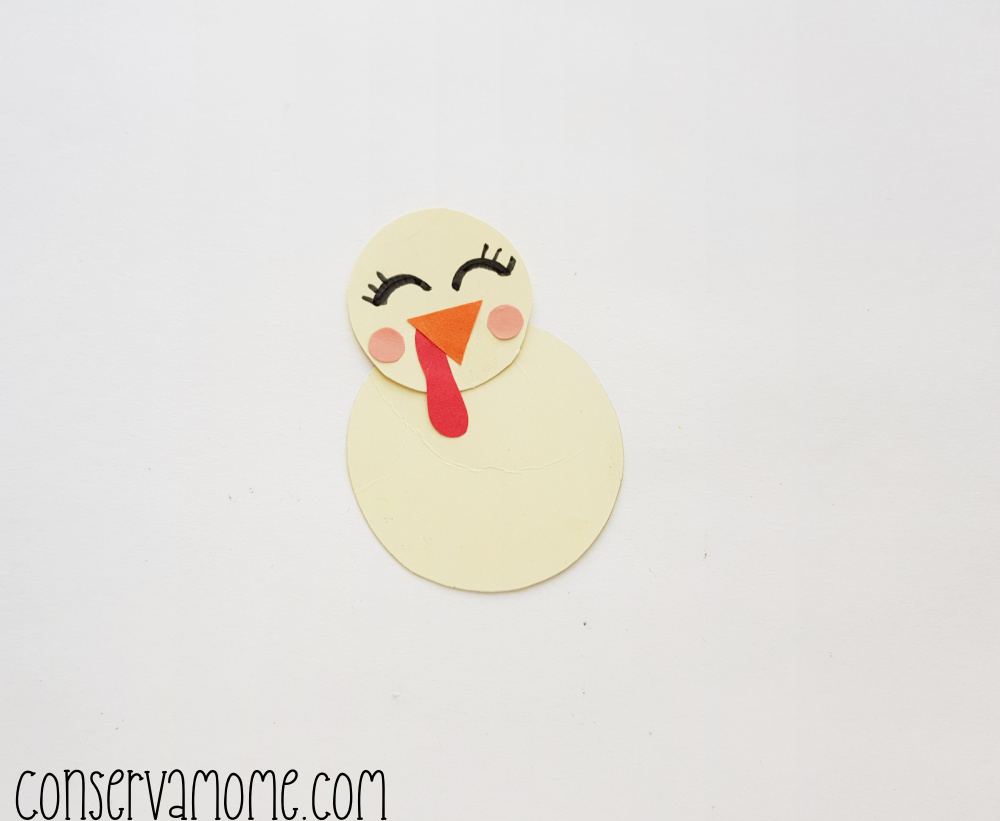 Attach the body piece (the circles) on the tail feather pattern, making sure that the tail feather patterns are visible on the top side of the body pattern.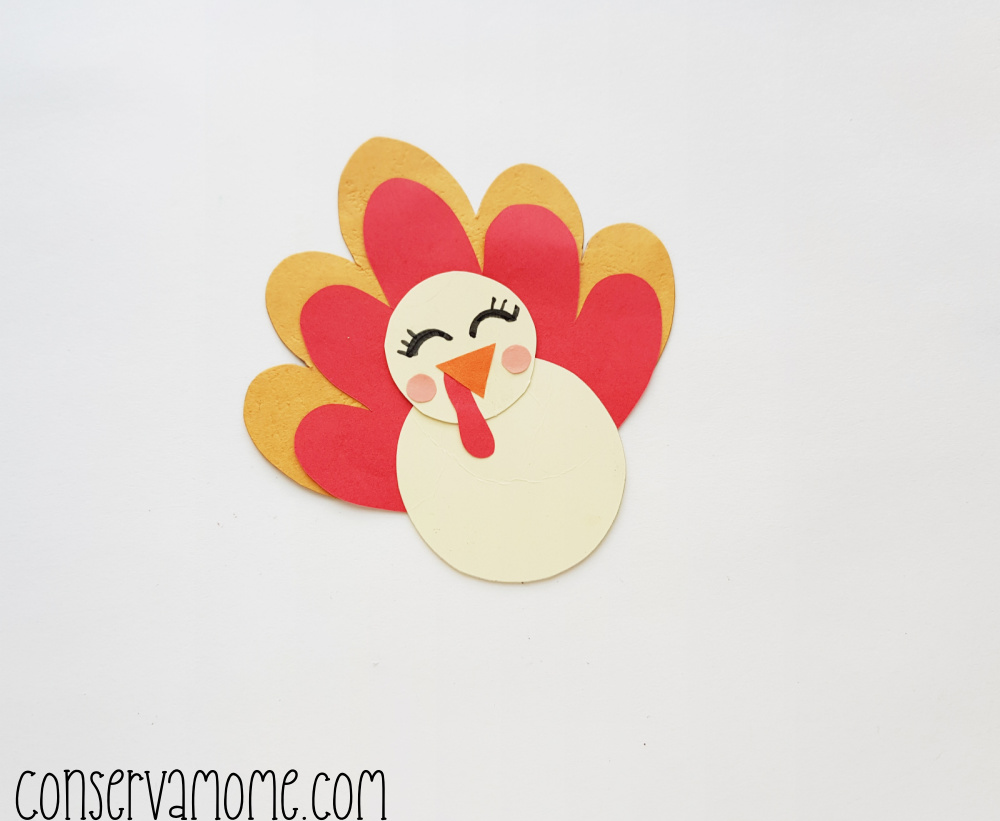 Attach the turkey papercraft on a popsicle stick to complete the craft.
Easy Kids Turkey Craft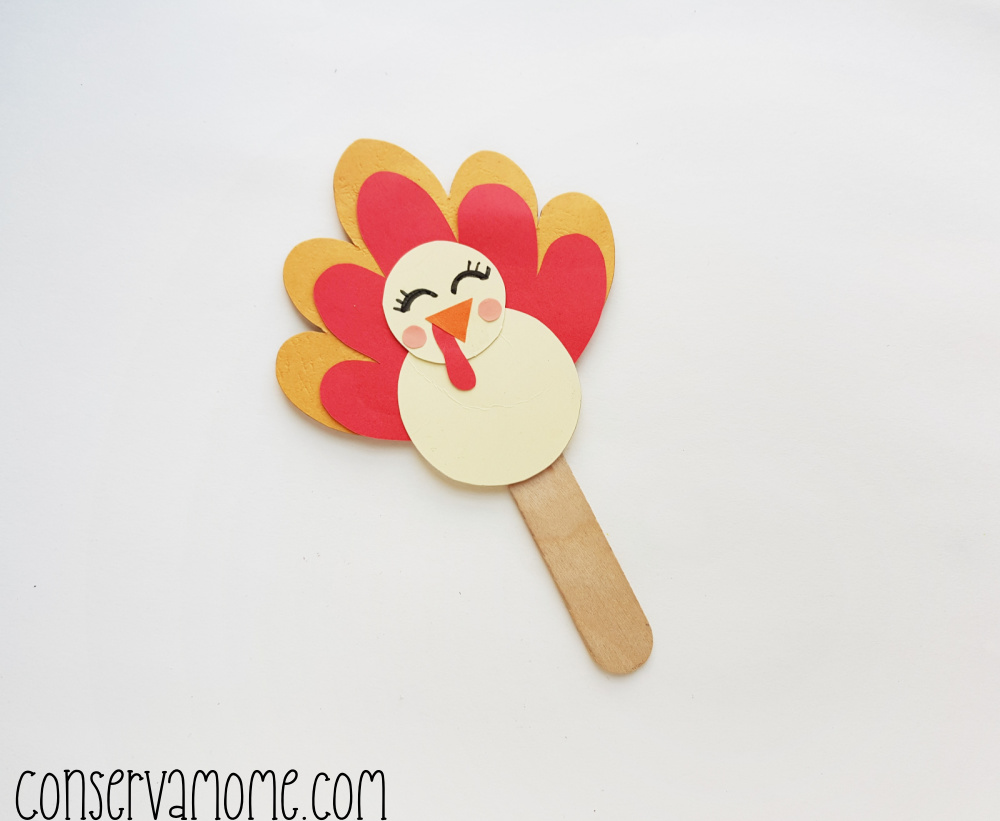 Put a piece of colored paper behind it as well to add even more fun pops of color! You can even have the kids decorate their turkeys even more if they want and add on some glitter, too.
Because when it comes to creating cute turkey crafts, let them have fun doing so and making it their own! (When glitter is involved, I just put a towel or an old sheet underneath them so that it catches the mess.)
For more fun Thanksgiving crafts, check out my Turkey Toilet Paper Roll Craft and my Quilled Easy Turkey Craft as well!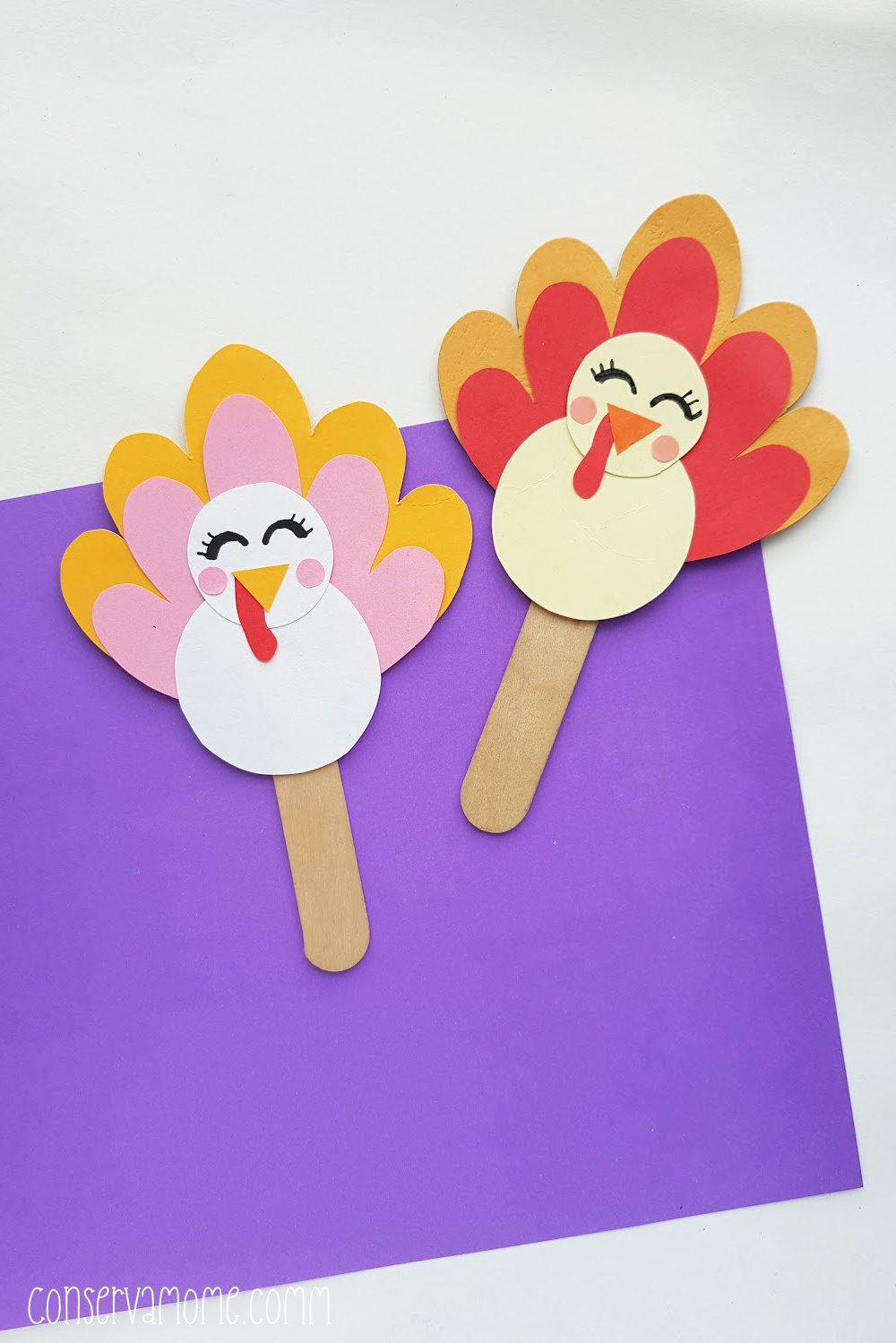 Looking for another fun Turkey Idea? Check out these Turkey Brownie treats!