These Turkey Brownies are fast, simple, and require no baking at all! Leave the oven off and sit with the kids to decorate these adorable Thanksgiving brownies!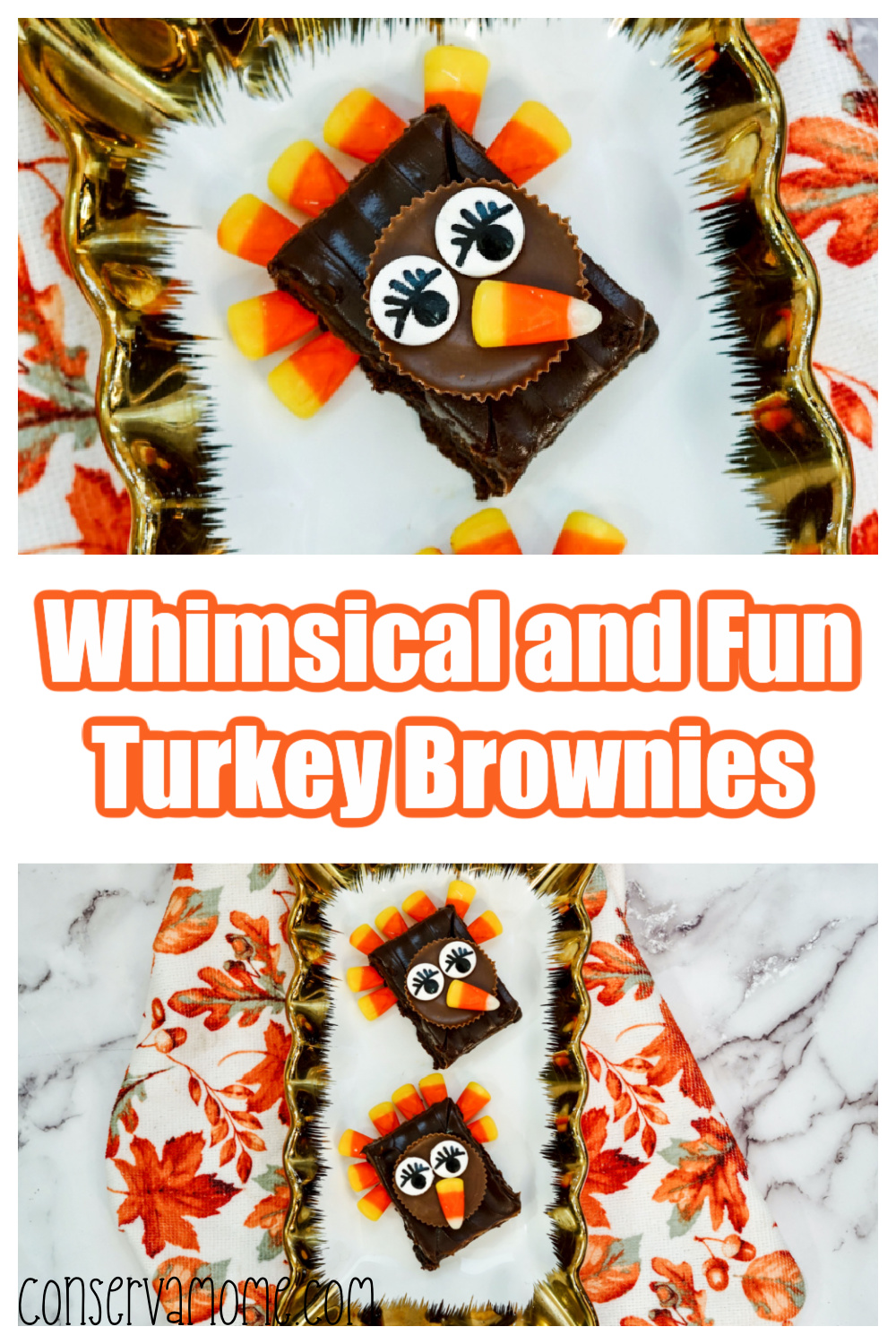 *This post contains affiliate links. That means that if you make a purchase after clicking on a link I may earn a small commission at no extra cost to you
Whimsical and Fun Turkey Brownies
We love to decorate desserts. Most people tend to wait for the Christmas holiday, but in our house, we're ready all year long. I love decorating desserts because it's a time that we all just slow down and be together. When we're running a million miles per minute, spending time in the kitchen is an easy win.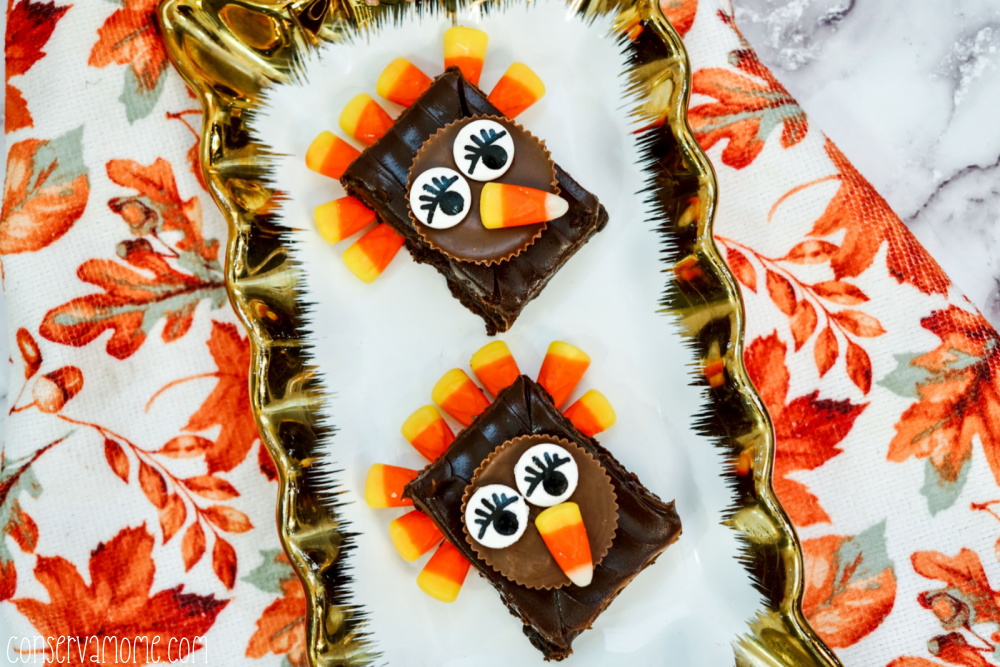 Since the brownies are already baked and ready, all that is left to do is put the candy decorations right on top! This is such a fun activity for the kids to do and they'll love being independent enough to do it! (and you can totally make brownies from scratch and use them as well – I just love using this when the time is running low!)
Make sure to check out my Turkey Thanksgiving Sugar Cookies for another fun turkey treat!
What You'll Need;
Frosted Brownies ( Walmart bakery shown)
Candy Corn
Reese's Cup
Cut the brownie into squares. Most pre-made brownies will come pre-cut.
Place a Reese's cup onto the brownie.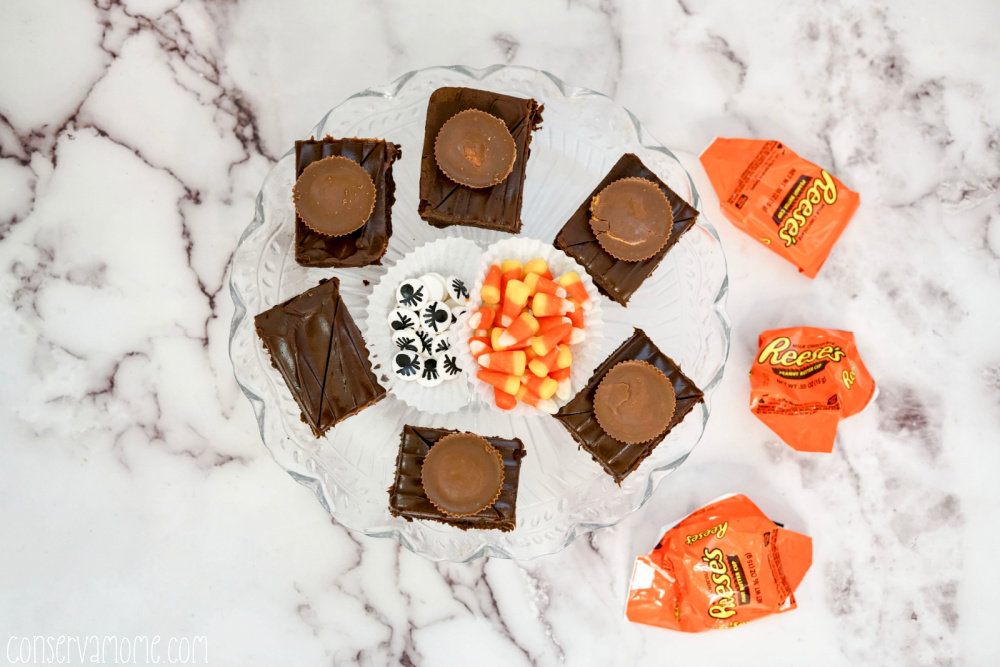 Put a little of the brownie frosting onto the back of the candy eyes and stick them onto the Reese's cup.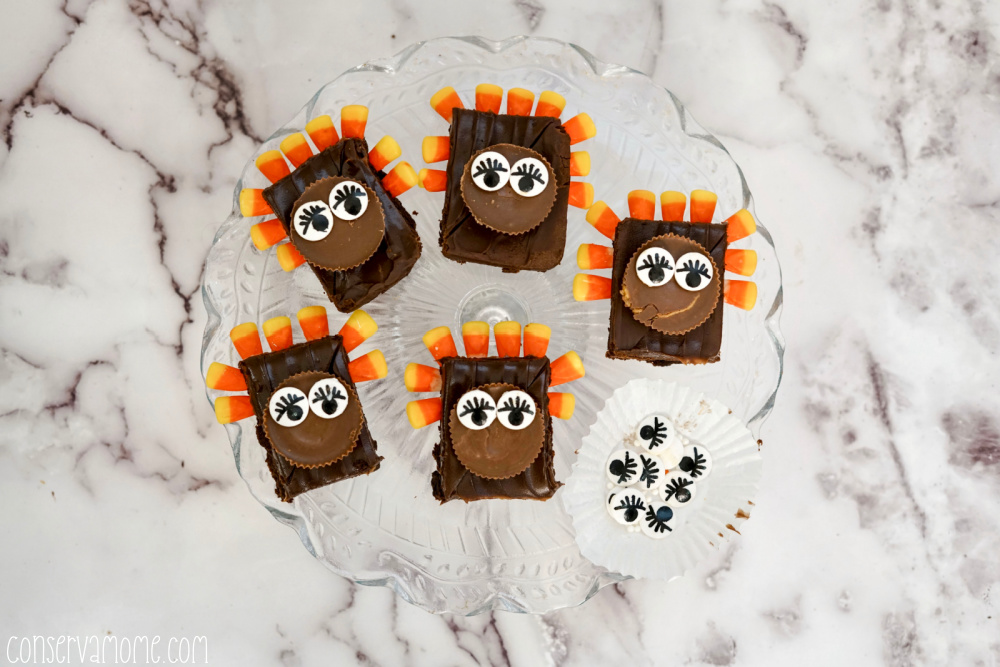 Stick candy corn into the sides of the brownie to create Turkey feathers.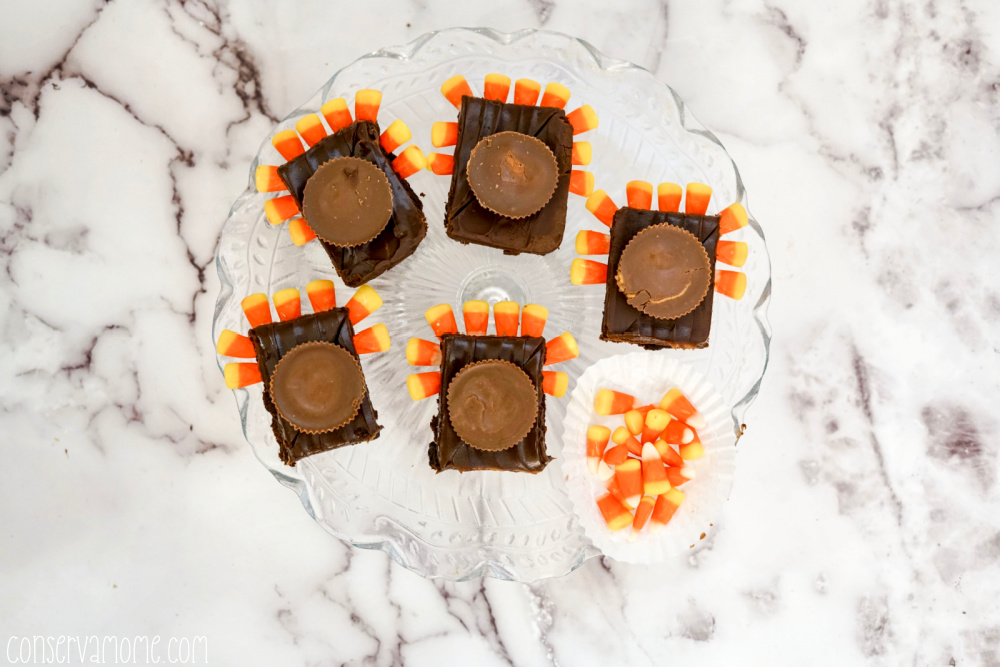 Place a little bit of brownie frosting on one candy corn and stick it under the eyes.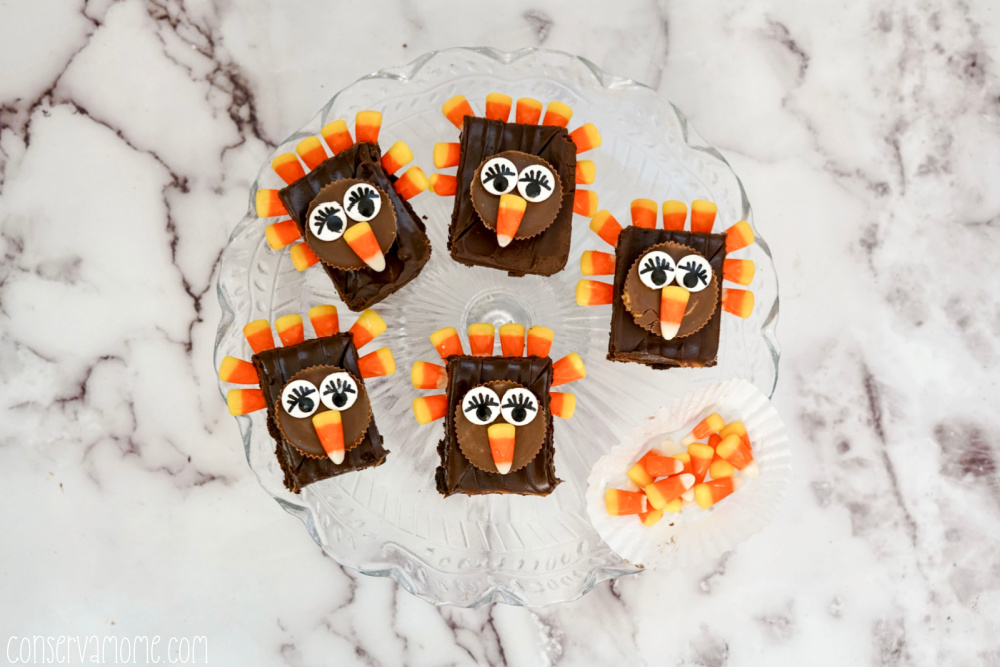 Fun Ways To Share These Turkey Treats
In our house, we're all about making good and sharing it. Food is one of our love languages, for sure! Once we spend a little bit of time decorating and filling our tummies, we are always more than happy to share!
These would be super cute to gift to neighbors, family, and friends, or to even make and have at a holiday party at school. I also love saving this idea for Thanksgiving Day to give the kids the job of making the desserts!
To keep the brownies as fresh as possible, just keep them stored in an airtight container and store them in the fridge. They'll be ready and waiting for you whenever you're ready for your next bite.
(You don't have to keep them in the fridge, either. I do because I like how the cold gives them a bit of a chew! But leaving them on the counter in a container is great as well.)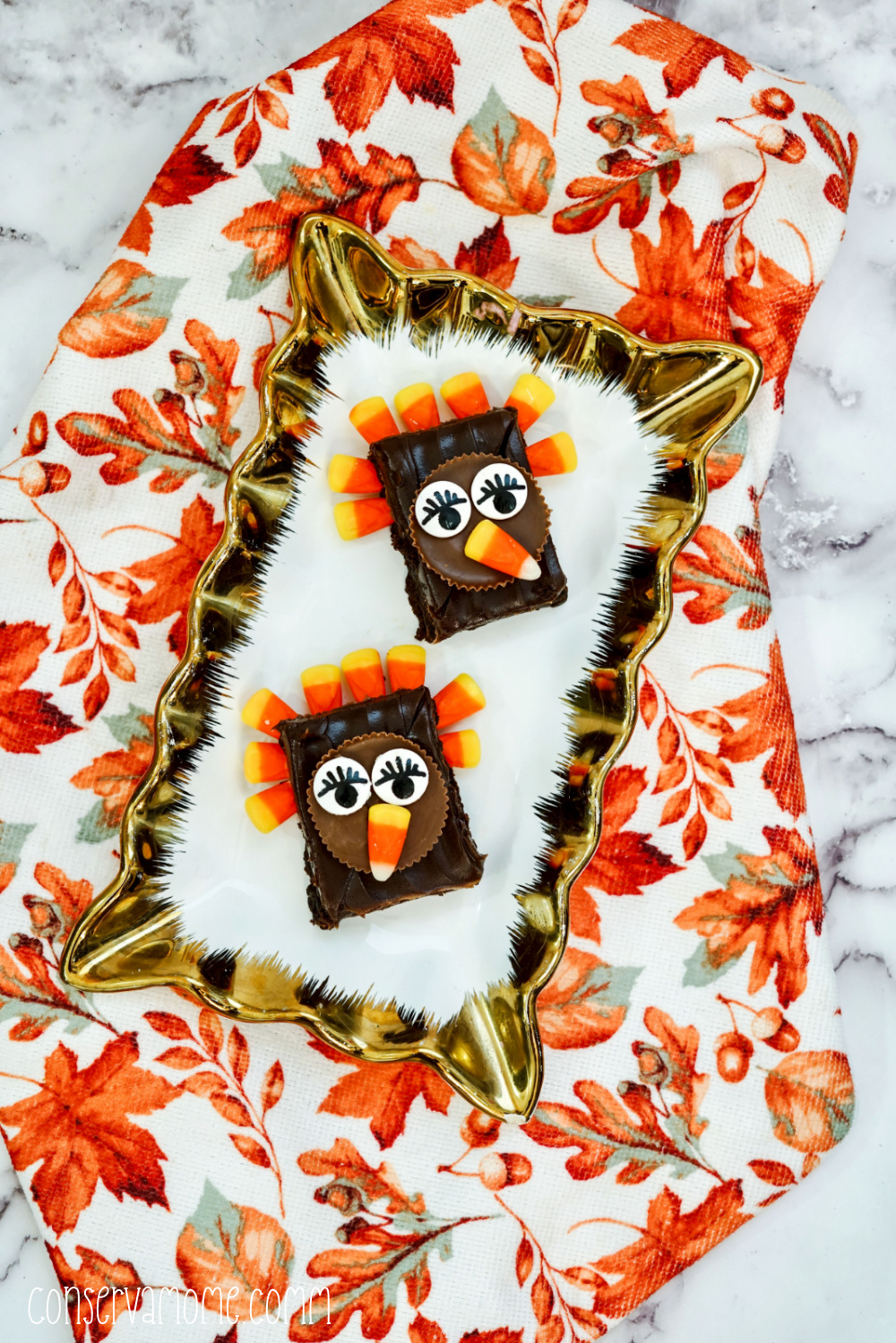 Looking for even more fun fall treats? Check out my Fabulously Fall Pumpkin Pie Dip with Pie Crust Chips as well as my 20+ Tasty Pumpkin Drinks you Can Try This Fall!