Do you love cooking but need to step up your cooking game? Here are some great Tips to Step Up Your Cooking Game and cook like a pro!

5 Tips to Step Up Your Cooking Game
There's nothing quite like eating a delicious meal that melts in your mouth, especially when just the smell of the dish makes your mouth water. Do you know what else is amazing? Being able to prepare a dish that causes this effect in yourself or others.
Whether you want to make meals that impress guests or you simply want to learn how to cook amazing meals for better eating habits, here are a few ways you can improve your cooking game:
Your Kitchenware Matters
What you have in your kitchen matters, as you may have great recipes to follow but without the right stainless steel nonstick cookware, it will be hard to achieve the level of greatness in the kitchen that you aspire to. If your kitchen is looking a little bare, before you get started on perfecting your recipes, set up your kitchen with everything from woks to griddle pans. Don't forget that quality matters in the kitchen.
Keep trying
You won't just wake up and be amazing at something with one shot, although there are those who are naturals at preparing tasty meals. However, with practice you can improve your skill in the kitchen. If at first you don't succeed, just keep trying.
Whether you take cooking classes to practice or use your family as test participants, keep trying recipes until you perfect them. Some of the world's best chefs took years to become the greats they are today, so don't worry if it takes time for you to perfect your personal cooking talent.
Try new things
It's a good idea to try new things in the kitchen. While a brand-new recipe may terrify you, especially if it requires careful preparation, when you finally hit the mark with it, your confidence in the kitchen will increase.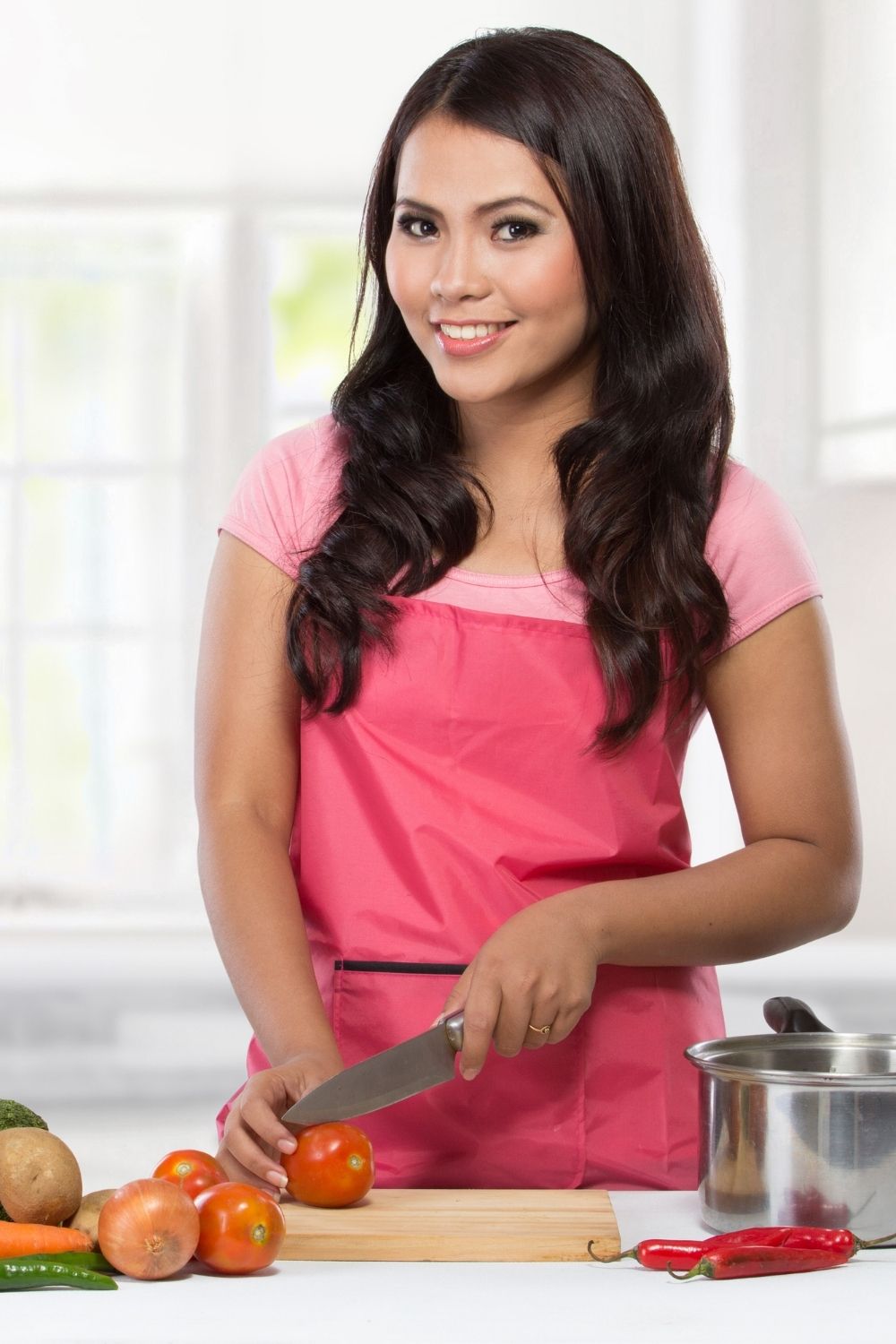 Whether it's using more spice in your recipes or learning how to make Cuban picadillo, learning new skills for new recipes can be a great way to up your cooking game. When you visit a friend's home for dinner and love their cooking, ask them for tips and don't be afraid to give new recipes a shot every now and then.
Enjoy the process
Cooking can be enjoyable and doesn't have to be a chore. When you enjoy cooking your meals, it makes it easier to eat healthier and better. Cooking great food at home can also help you save money, as you spend less eating out and invest in ingredients that are good for you at home.
Whether you get help from a professional chef to learn how to prepare the best meals or you simply practice and fail, and practice some more, learning how to enjoy the process of cooking unique dishes like Ruben sliders or salmon bites will make cooking something you love to do.
Plan ahead
Great meals call for meal planning as you'll need to make sure you have all the right ingredients for the recipes you want to make. In some recipes, a simple ingredient such as lime or pepper could completely make or break the meal, so if you want to be sure to always make the best dishes possible, especially with guests over, use a shopping list so when you go to buy items at the store or order ingredients online, you don't forget a thing.
In Conclusion
Stepping up your cooking game is actually quite simple. Whether you want to provide your kids with delectable dishes or you hope to impress the person you're dating, improving your kitchen expertise is as simple as the four tips above.
From cooking classes to stepping out of your comfort zone with the meals you prepare, you can soon become the kind of host that everyone wants to visit for their amazing dishes.