This is a sponsored post written by me on behalf of Cricut. All opinions are 100% mine.
Have you wanted to get a Cricut but not sure it's the right thing for you? Check out why I've fallen head over heels with my Cricut Joy and check out 5 Things I love about my Cricut Joy.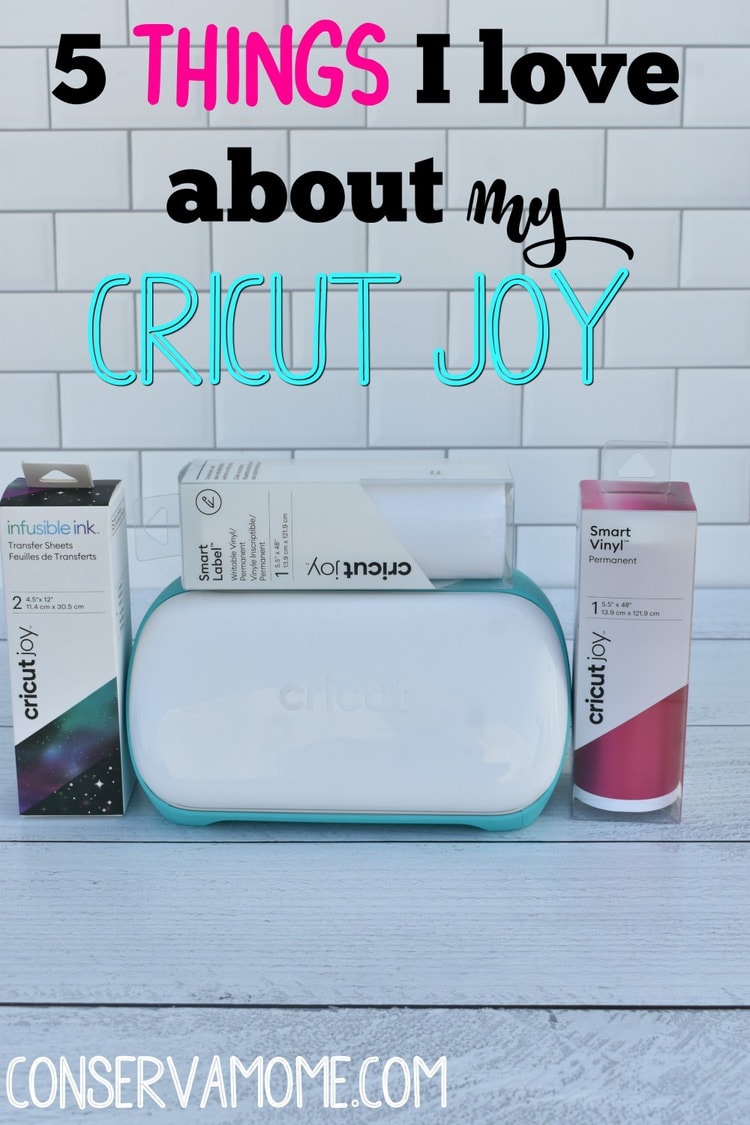 5 Things I love about my Cricut Joy
My life is chaotic. That's why I try my best to simplify my life while still getting everything done. That's why I am head over heels with the Cricut Joy.
Before I got this machine I really had NO IDEA how to use a Cricut and wasn't fully aware of the tons and tons of amazing projects you can make with a Cricut machine. So when I was given the chance to try out the Cricut Joy I was very intrigued by all the possibilities it presented. Most important I had loved the idea of a machine that did so much yet was compact and easy to use. Well nothing prepared me for how incredible this machine is because of all it's able to do in a tiny little machine. Read on to find out 5 Things I love about my Cricut Joy and why you definitely need to get one for yourself.
What is the Cricut Joy?
Cricut Joy is Cricut's smallest cutting machine on the market. It is perfect for making on-the-go projects and crafting around the house. It's small enough to fit on your hand making it the perfect compact cutter if you're limited on space. The Cricut Joy is a great space-saving machine that easily fits anywhere within your house!
Best of all it practically does everything a larger Cricut machine can do.
You'll be able to doodle, draw, cut and more with this gorgeous sleek little machine and although there are more than 5 reasons to get one, check out 5 of my top reasons why I love the Cricut Joy.
Cricut Joy is incredibly easy to use
One of the reasons I had never gone down the Cricut road is because it just seemed so overwhelming. Because my life is so chaotic and busy I was worried I would just get a Cricut machine become overwhelmed and never use it. Thankfully, the Cricut Joy throws complication out the window. This is by far one of the easiest machines I've ever used. It's so easy to set up and thanks to Cricut Design Space you can create an infinity of projects in minutes.
It's not a complicated machine and thanks to the Cricut design space even if you don't have a creative bone in your body (like me) you can still create masterpieces.
Best of all you don't really need a lot of tools with the Cricut Joy. It's basic tools allow for a plethora of projects. All thanks to Cricut's smart materials.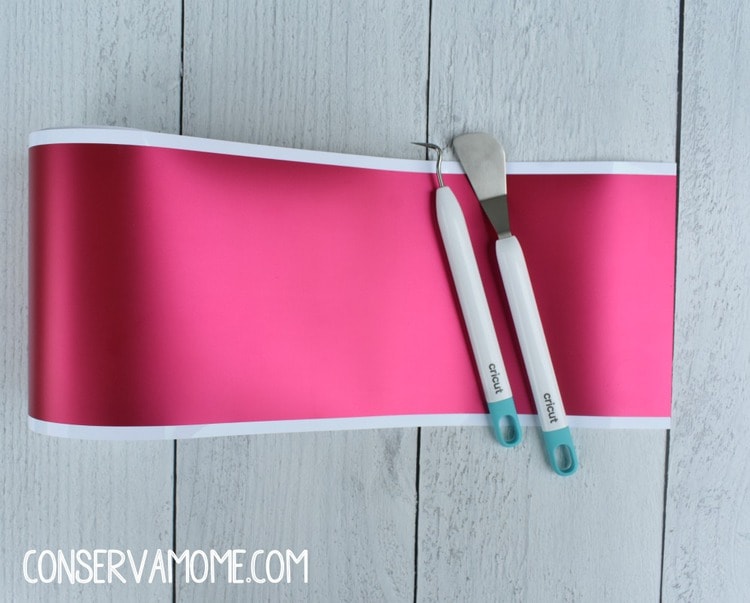 It uses smart materials…literally.
One of the features I love most about Cricut is its smart materials. There is a HUGE selection of vinyls, Iron ons, Infusible inks and more that are just for your Cricut Joy and don't need a mat for cutting. Just insert into machine and it will see if you have enough material for your project. Then it begins to work its magic.
These smart materials help simplify any project thanks to how quickly you just load and go.
Other non-"smart" vinyl will work with your Cricut Joy, you'll just need to cut it to fit onto your Cricut Joy cutting mat. This is just an easy way to get what you need to done right away.
Cricut Joy allows for you to complete projects anywhere
Because Cricut Joy is so compact you can literally create anywhere. Don't have your computer with you? No problem! Cricut Joy comes with an app that will help you create projects instantly. You also have the option of using the Cricut design space app as well. That's been one of the coolest things about the Cricut Joy you can take anywhere. Print labels instantly, create vinyl signs, make a card, you can do this anywhere.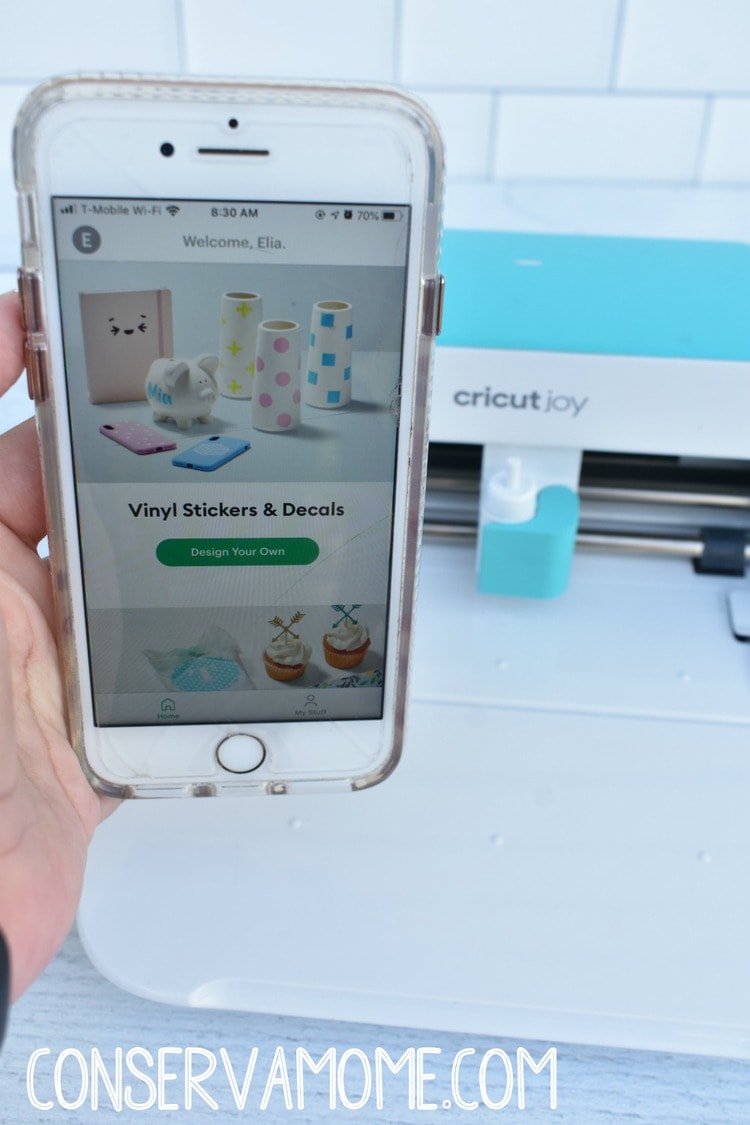 Cricut Joy is very affordable
At $179 the Cricut Joy is priced just right. What more could you ask for than this compact machine that does it all. I look at it as an investment when you realize how much money you'll save on all the great projects. From DIY t-shirts I've created to personalized school supplies one can make. You will be blown away at all you can do with a machine that will cost you less than $200!
You get so much too! When you purchase your Cricut Joy you'll get :
When you purchase your Cricut Joy. You'll find the following
Cricut Joy machine
Blade + Housing — this is a special one that fits the Joy so you won't need any other blades
Fine Point Pen, Black (0.4 mm) — this is a special one that fits the Joy
StandardGrip Mat, 4.5″ x 6.5″ (11.4 cm x 16.5 cm) — this is a special one that fits the Joy
Welcome card
Power adapter
Free trial membership to Cricut Access™ (for new subscribers)
50 ready-to-make projects online
Materials for a practice cut
So you'll be ready to get started!
You can use over 50+ materials in your Cricut Joy
Not only do you have a giant assortment of smart materials you can use without a mat you can also cut 50+ materials using the Cricut Joy mat. You can find a complete list of materials including vinyls, cardstock and even some leather.
I've been blown away at all the amazing creations I've made from Gifts to personalized items for my home and family.

I'm always thinking of new projects I can create with the Cricut Joy. The best part is that no matter what I think of creating it will be a piece of cake thanks to the Cricut Joy. If you're ready to check it out for yourself head over here to Cricut.com and check out all the amazing things you too can make with the Cricut Joy!