Getting kids to wear a face mask can be hard. Here are some great tips to help keep your kids covered with 5 face masks that fit just right.

Keep Your Kids Covered With 5 Face Masks That Fit Just Right
One of the hardest things about this pandemic has been masking the kids up. I'm not going to lie my group has been one of the hardest to mask up. My oldest has had a hard time with not touching his mask and my youngest just won't keep them on. I know I'm not the only parent going through this. Now that school has started for my kids it's even more important to find the perfect face mask for my kids while they attend in person at school.
"Cloth face coverings are the best option for most children. Any child who can mask, should," said Sara Johnson, associate professor of pediatrics and public health at Johns Hopkins Schools of Medicine and Public Health.
So how do you as a parent figure out not just how to help keep your kids masks on but how to make sure they fit just right. Read on to check out some ways that have helped me find the best fitting masks for my children.
Whatever your stance is on masks, many places require them now so it's important to make sure your children are ready to go when they have to use a face mask.
Cloth Face coverings
A good comfortable and breathable face mask can go a long way. Finding the right material your kid will be able to breath in and feel comfortable in is very important. That's why it's important to make sure you try different materials with your child in order to see what they feel most comfortable with. There are so many different kinds of materials out there that your child will be able to wear and help them breath without a problem.
Best of all you can wash cloth masks making less of an impact on the environment.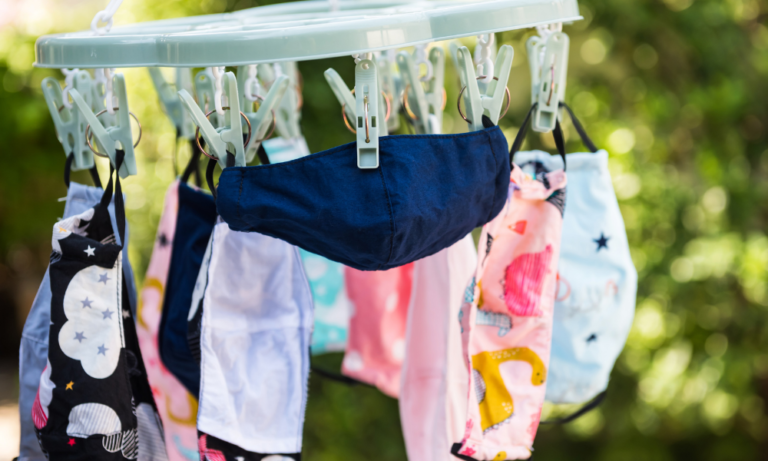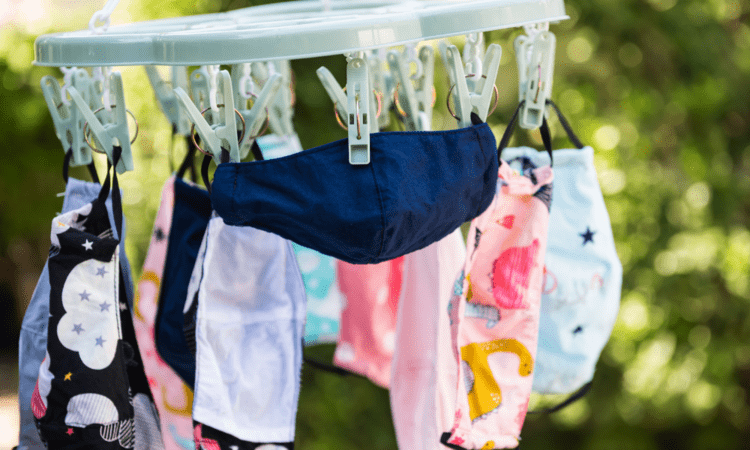 Adjustable ear straps
If you decide to go the route of a strap on mask I recommend wearing one with adjustable ear straps. I've come to realize kids masks don't really work when it's one size fits all. Just because it fits my 10 year old doesn't mean it will fit my 5 year old so having adjustable ear straps are a great way to get them to fit just right.
Personalized or fun colors on Masks
Kids are kids and making sure they wear the masks can be as easy as having a mask they like. There are so many colors and patterns out there your kids will absolutely wear them if they are fun. You can even use a cricut to personalize your children's mask.Making them even funner to wear. What kid wouldn't love a mask with their favorite logo, pet or name or better yet in their favorite colors?
Kid Friendly size
Even though you get a cute mask make sure they are kid size. If it's too big or too tight it will be a giant problem so make sure and check the sizing guide when ordering a kids mask. Face masks should fit snugly and comfortably but they must be able to breath without a problem.
Neck Gaiter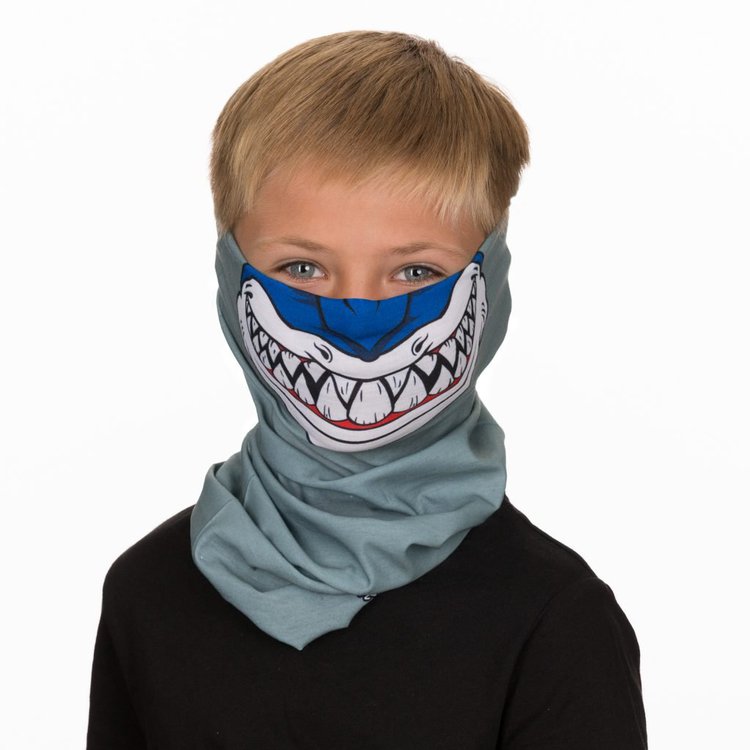 This one has been my absolute favorite. Having little boys this has really been the only way to go when it comes to masks. I especially love this for my boys 7 and down. The neck gaiter has been one of my favorites as well because kids don't fidget with them like they would a regular mask. They just pop them on and use them. Because the material is more snug fitting they get overall protection without gaps. One of my favorites we've purchased has been from Hoorag.
They have a fantastic selection of neck gaiters that come in all colors and sizes. Best of all they have kids sizes which fit my little guys.
I know mask wearing is something that has a learning curve especially for kids. Our state requires kids to be in masks at all times during the school day except for recess and lunch. That's why I've made it my mission to make sure they are using masks that are perfect for them in every way.
The important thing to remember is to be patient with your child. They are probably feeling a lot of anxiety and it's important we help keep them calm. Most important if something doesn't work there are millions of options out there for them. It's just a matter of finding one that's right for them.