Get ready to fall in love with this simple snack. Not only do these 4-Ingredient Ritz Treats taste awesome, but they're so crazy easy to make, too! Whip up a batch for a delicious after school snack or the perfect weekend treat. One thing is for certain…these simple Ritz Cracker treats will be gone as soon as you put them out on the plate!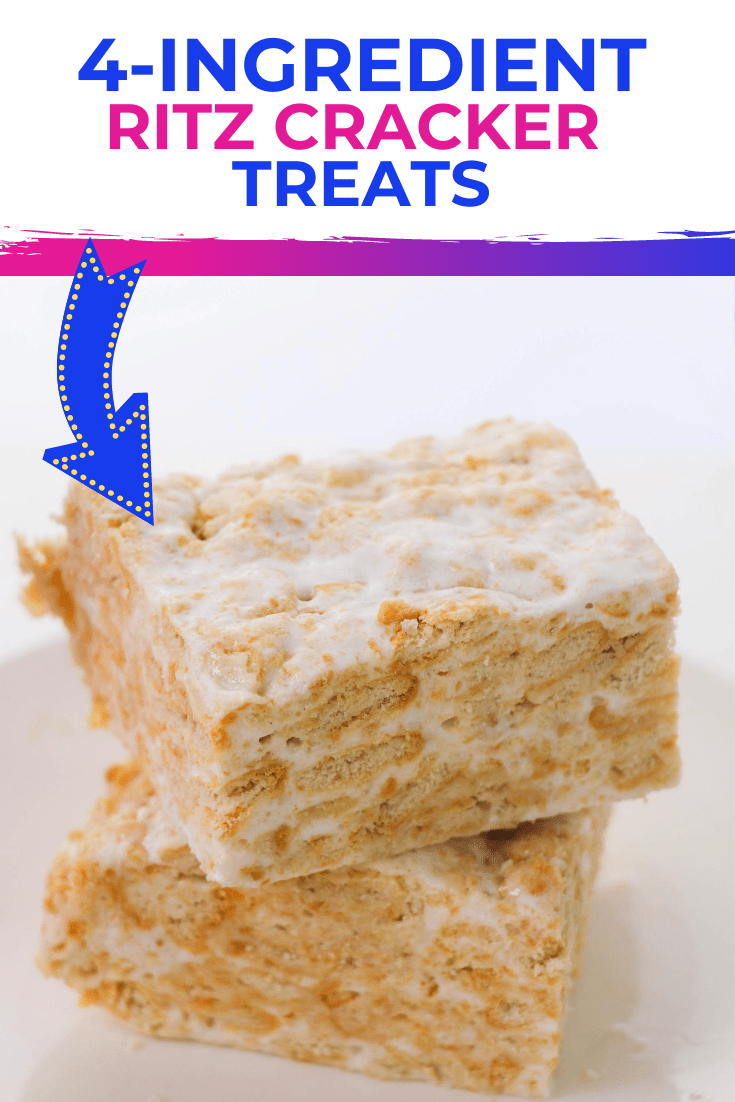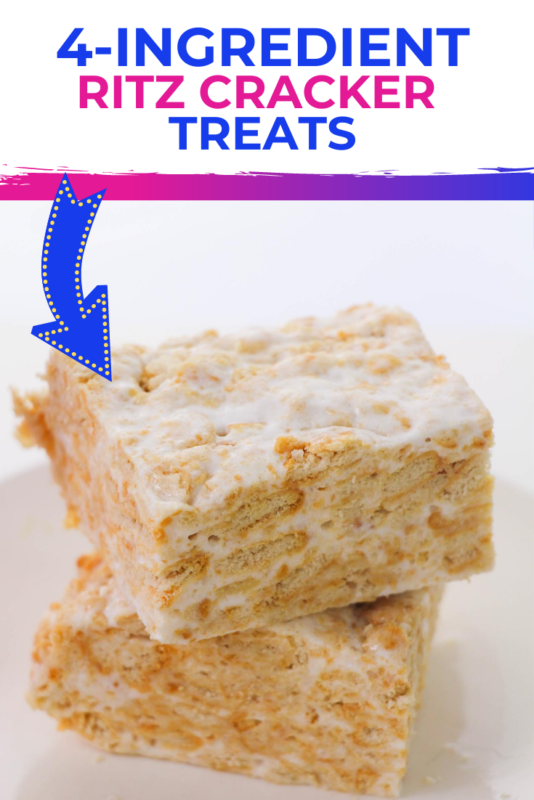 This post contains affiliate links. That means that if you make a purchase after clicking on a link I may earn a small commission at no extra cost to you.
Delicious 4-Ingredient Ritz Treats
I'll be the first to admit that I'm going to love any recipe that takes just 4 ingredients. It's not that these Ritz Cracker treats are lacking in flavor at all (trust me – they're so good!) but I do love that they're actually lacking in an abundance of ingredients.
Time is limited now. We're all feeling the stress and the rushes of the world so when I know that I can make a simple dessert for the family with just a few items that I already have on hand, I'm excited and have no issue making that happen.
I also love this Ritz recipe because it's one that can be a "grab and go" type snack as well. I'm not a huge stickler about not letting the kids eat in the car so if they're needing a quick bite or snack as we're running out the door, having these snacks on hand makes it super simple and fast!
Best of all they're a unique and delicious spin on Rice Krispie treats. So read on to see how easy it is to make these delectable treats!
What you'll need to make Ritz Treats
As I've mentioned a few times, you just need these simple ingredients listed below to get started!
3 cups Ritz crackers

2 Tablespoons butter

4 cups marshmallows, or to taste (you may want them less marshmallow-y)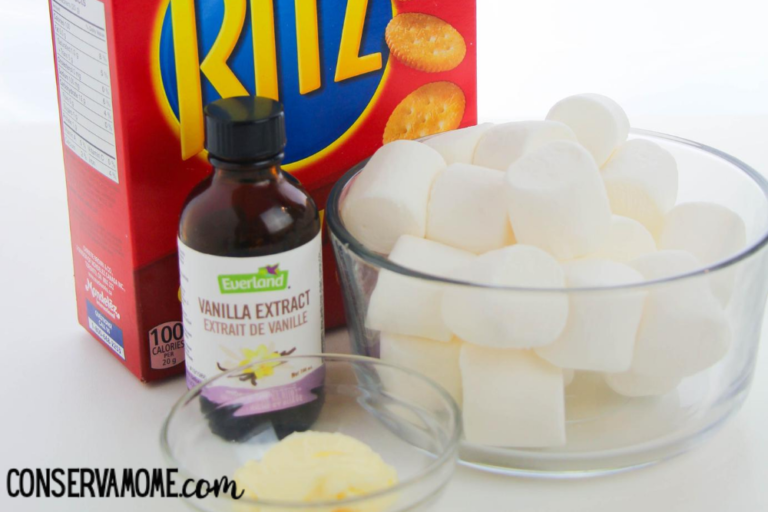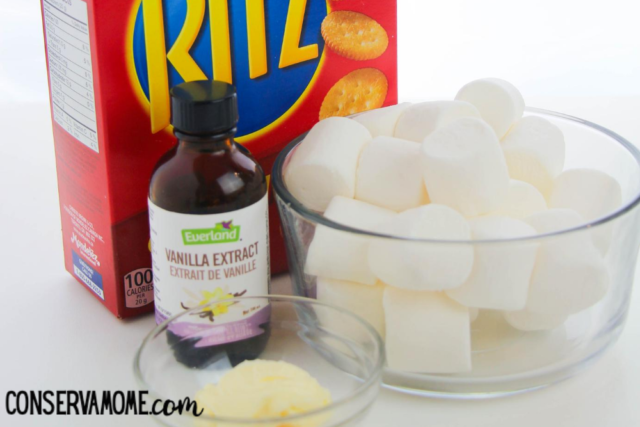 How to Make Ritz Cracker Treats
Grease an 8″ x 8″ casserole dish and set aside.
Crush your Ritz crackers and set aside.
Combine the butter and marshmallows in a large microwave-safe bowl and heat for 30 seconds, stir well, and repeat until completely melted.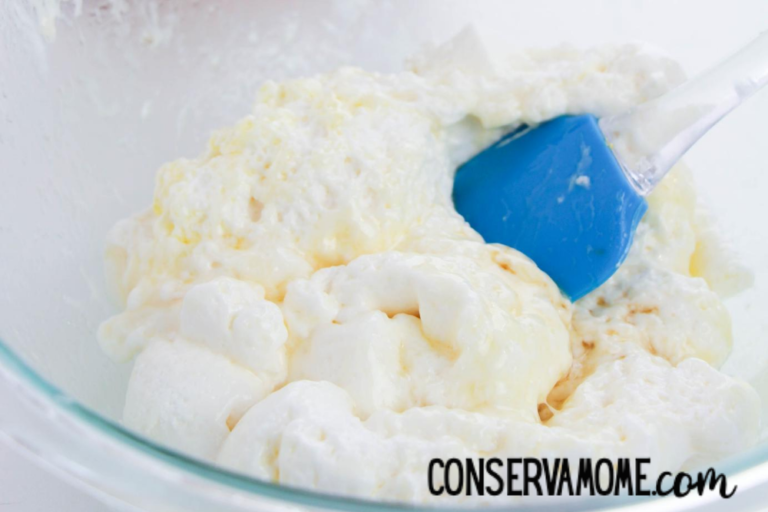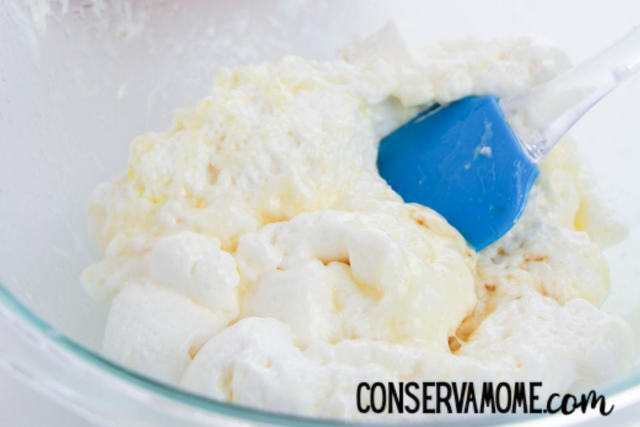 Stir the vanilla extract into the melted marshmallow mixture until fully incorporated, and then stir in the crushed Ritz crackers.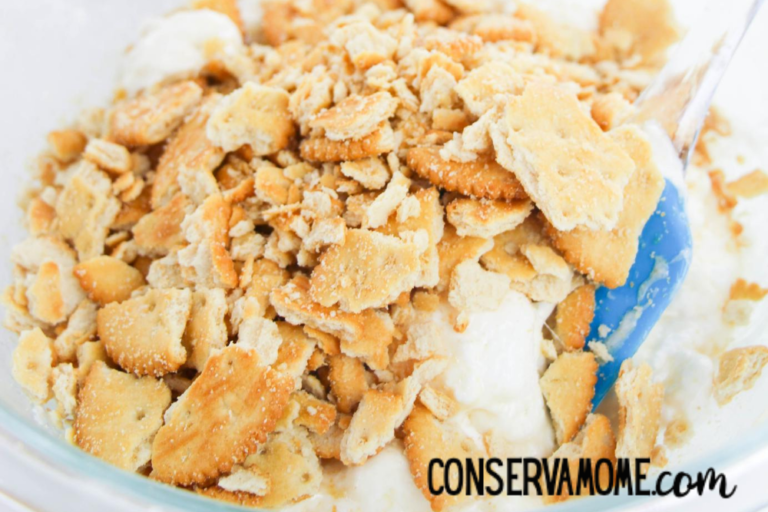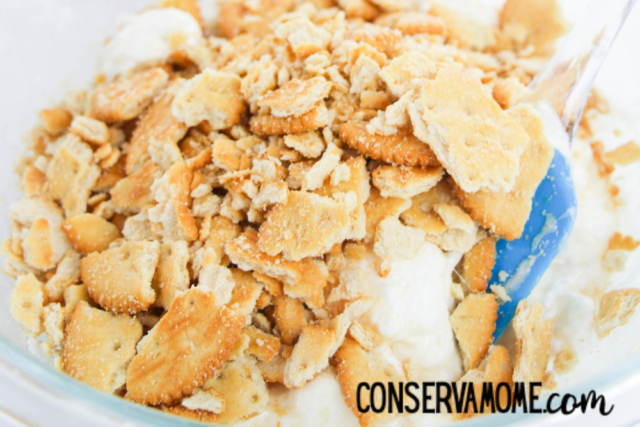 Press the Ritz-marshmallow mixture into your prepared casserole dish and refrigerate for 2 hours or overnight.
Cut into 9 squares and enjoy.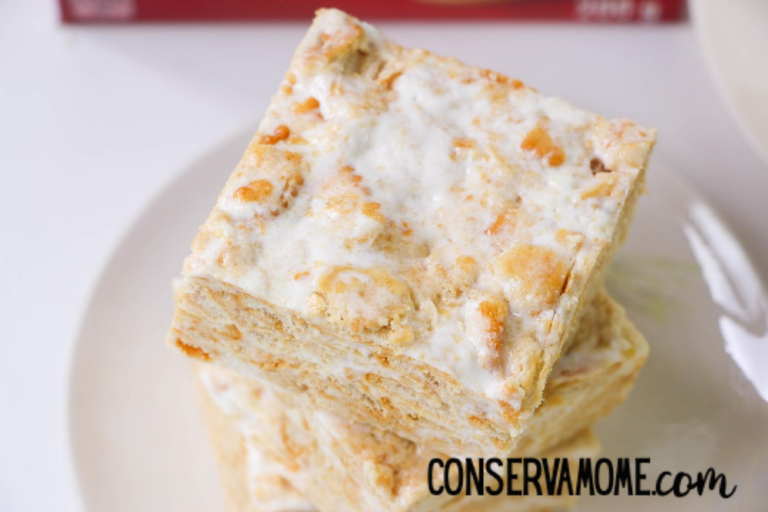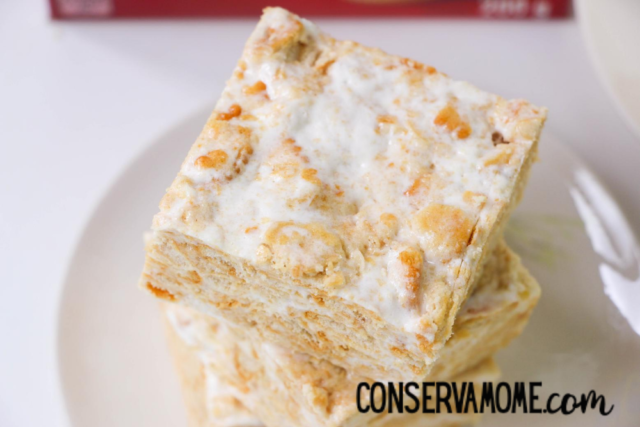 Can I alter the amount of marshmallows added?
You can! Obviously the marshmallows are what holds the other ingredients together, so you need to be certain that you have enough there to have the treats form and stick together. But if you prefer fewer marshmallows, give it a try! The worst-case scenario is that you'll have to make this recipe a few times and eat through it to find your perfect ratio. (darn!)
How to Store these Ritz Treats
Once the treats are made, you can store them in an airtight container. You can even leave them sitting on the counter. There is no need to keep them in the fridge unless you just like them to be a colder temperature for your own personal preference.