This is a sponsored post written by me on behalf of Cricut. All opinions are 100% mine.
Back to school time just got funner with these 2 Easy Back To school Projects You can make with the Cricut Joy. One is a fun Preschool is out of this world shirt and the other is a fun homework supplies caddy to help keep your supplies right where you need them. *This post contains affiliate links. That means that if you make a purchase after clicking on a link I may earn a small commission at no extra cost to you

2 Easy Back To school Projects You can make with the Cricut Joy
There's always something so fun about back to school time. This year has been quite interesting. That being said It's been more exciting for me thanks to all the fun projects I'm doing getting ready for back to school thanks to my Cricut Joy.
I've been amazed at the versatility of the Cricut Joy. Not just because of all the great projects it can make but how compact it is. You can literally put together a project in minutes because of how quick and easy it get things going.
The two projects I'll be showing off today and giving instructions on how to make are my Preschool is out of this world T Shirt Tutorial. My little preschooler is a huge fan of everything outer space. So it was only natural I send him off this school year in style for his first day.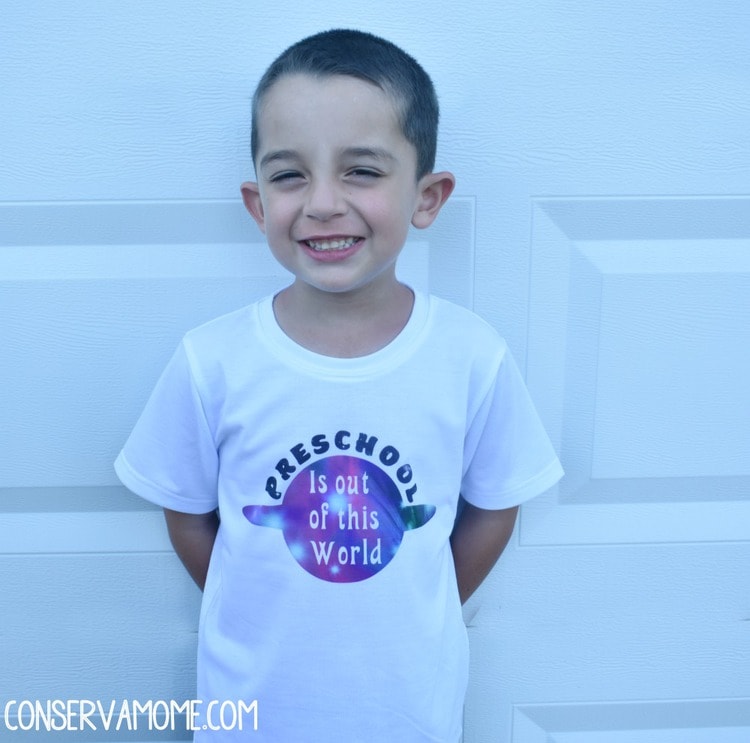 The second project is a Homework Supplies Caddy. Whether your doing schooling at home or at school this caddy can keep all your stuff together in a fun little container.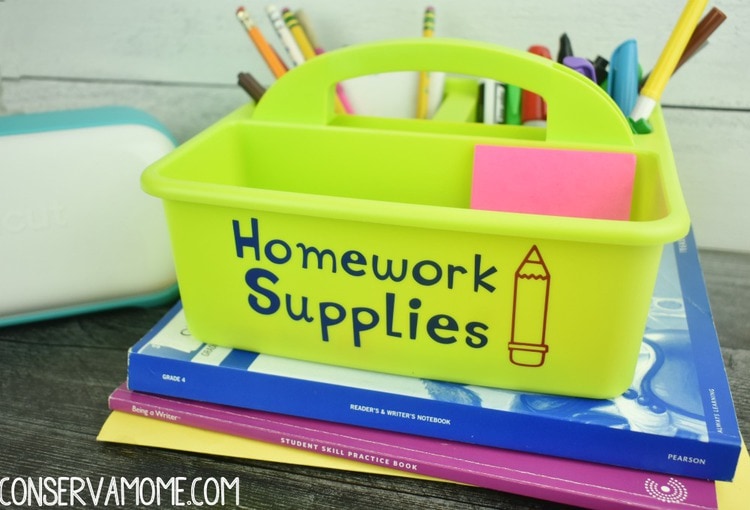 So read on to find out how easy it was to make these fun and easy projects.
Preschool is out of this world T Shirt Tutorial
This shirt was so much fun to make and most important so crazy easy. Cricut's Infusible ink is so cool and frankly said magical. They have such a fun variety of products that make any project gorgeous.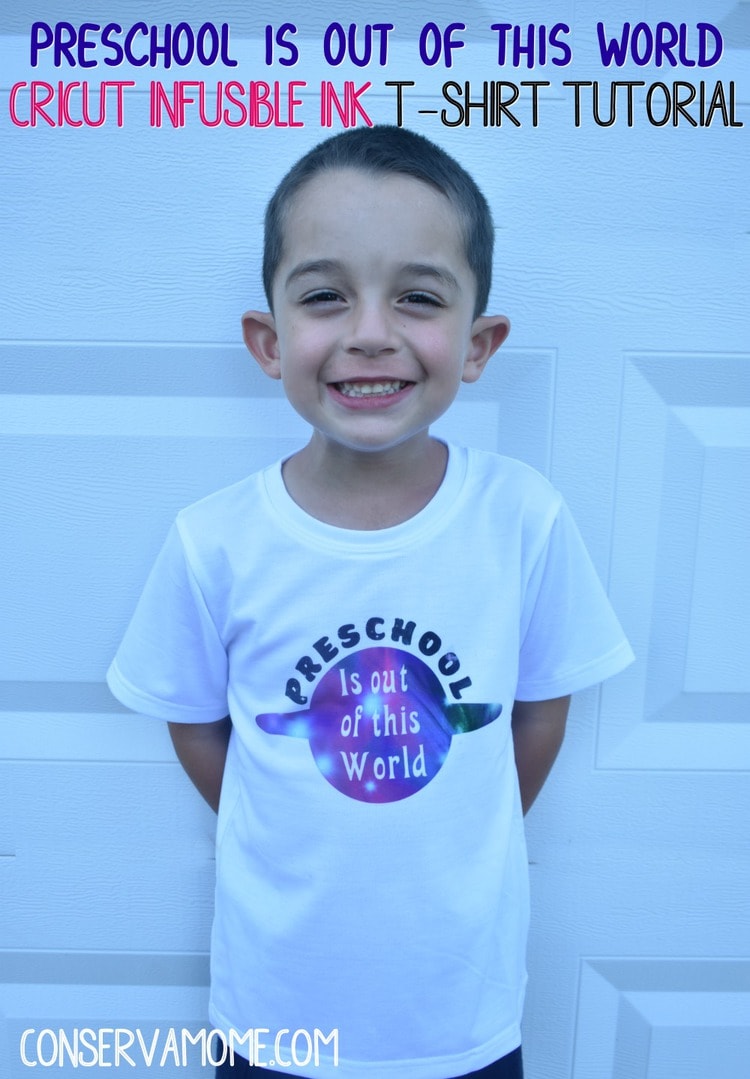 For this project you will need:
Cricut Joy infusible ink shirt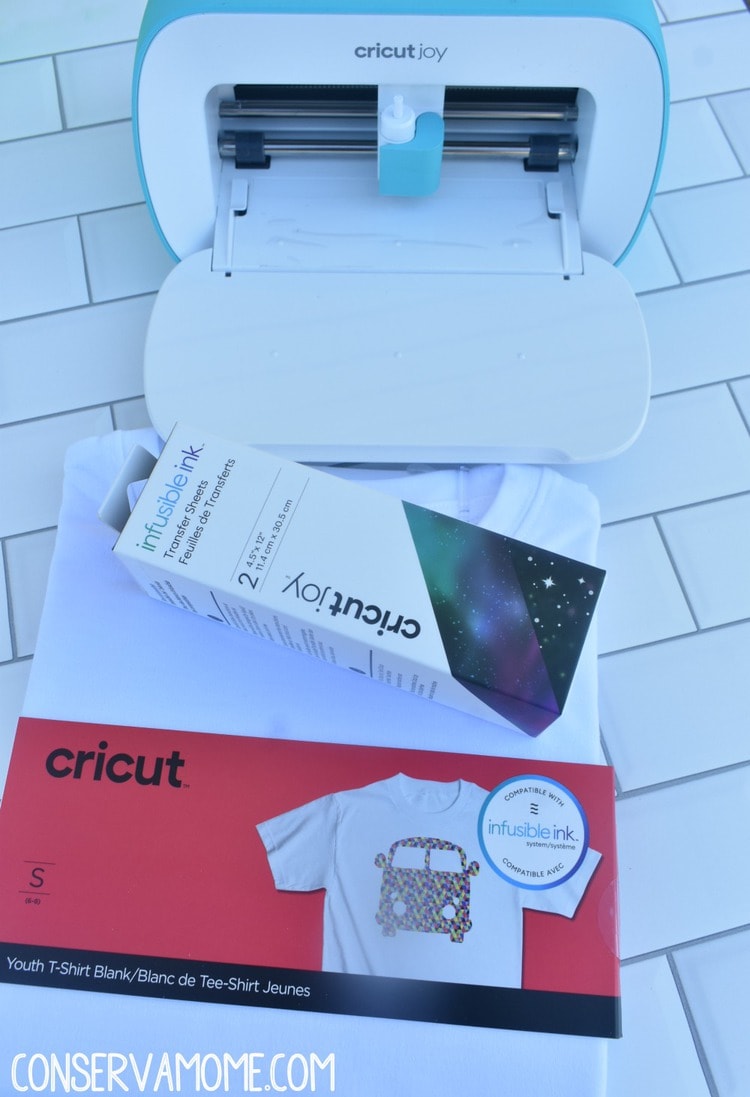 Like I said before my son is a huge space fan. That's why all sorts of creativity went through me when I saw the Galaxy infusible ink transfer sheets. I mean how could I not go with it? I then went ahead and searched the great catalog of images in the Cricut Design Space and found this adorable planet shape.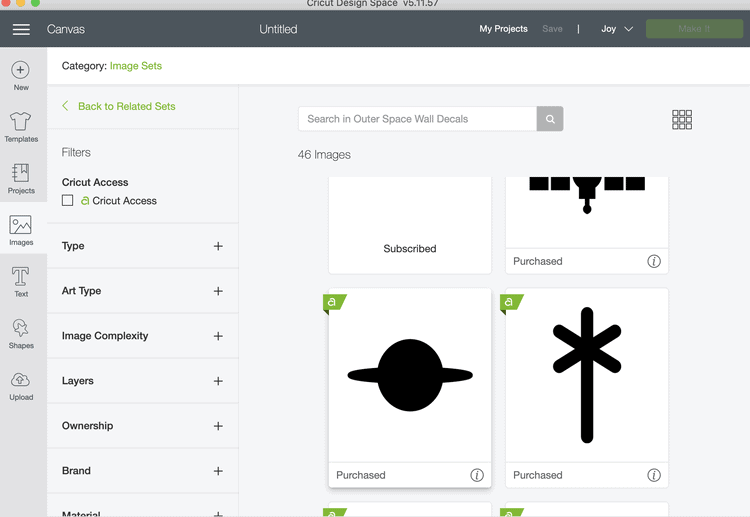 To plan out the shirt I used the t-shirt template. Although it's a little bigger than the shirt I was using I measured it to make sure the guides were correct.
I wrote preschool is out of this world. I fixed the font and curved it a bit. I made sure and measured the shirt to make sure the size would fit. I then went ahead and clicked on the font inside the planet and splice them together so it would cut out of the planet. Make sure and delete the excess spliced letters and just keep the planet image with the letters cut out.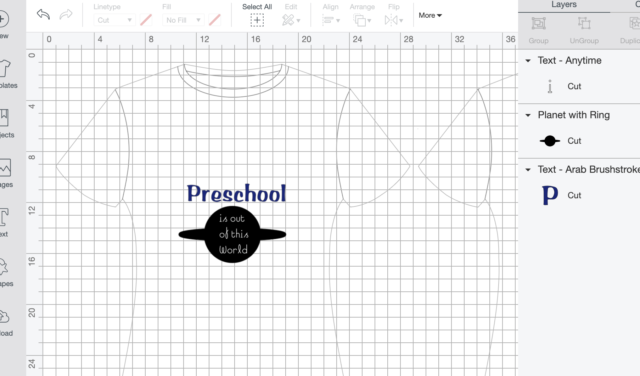 Once you're ready to print , make sure and mirror the images. This is super important or it will come out wrong (believe me!)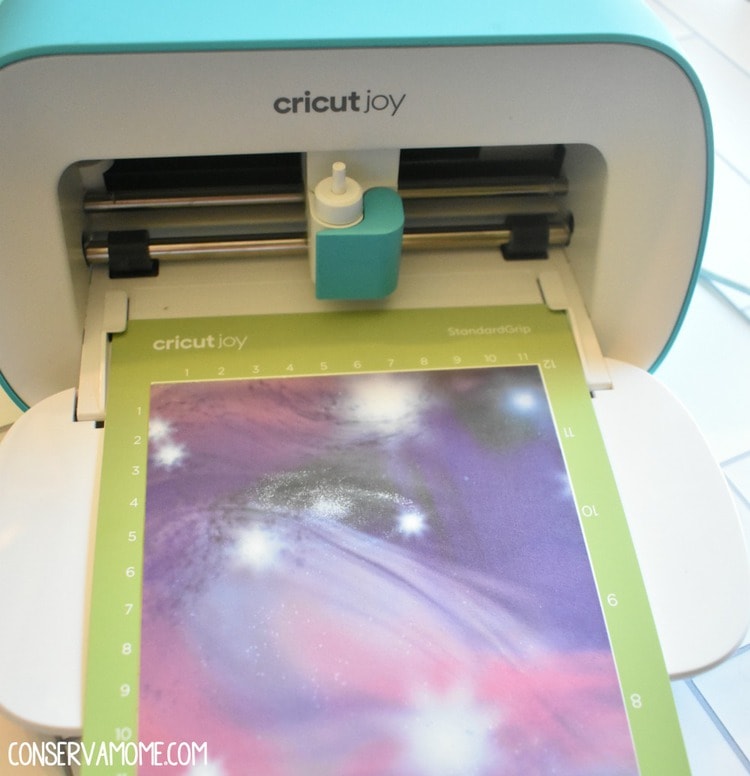 Finally, pull and weed the paper backing off to reveal the letters and pictures.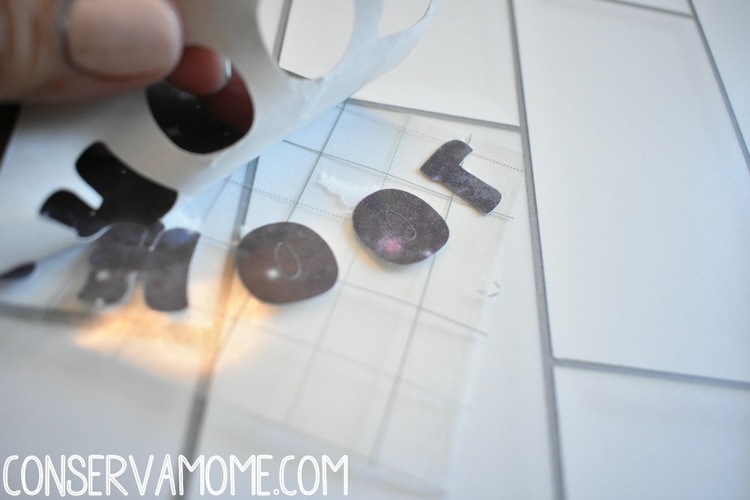 To iron it on just choose your Easy Press, materials and fabric over at the Easy Press heat guide.
When it's ready to go make sure and place the included butcher paper between the layers of the shirt (or you can grab some regular butcher paper as well). When I printed the picture out I used the purple galaxy print for the planet and the dark starry galaxy for preschool. Because they printed out separately I cut out the top of the planet backing so that it would be the closest possible to the preschool wording.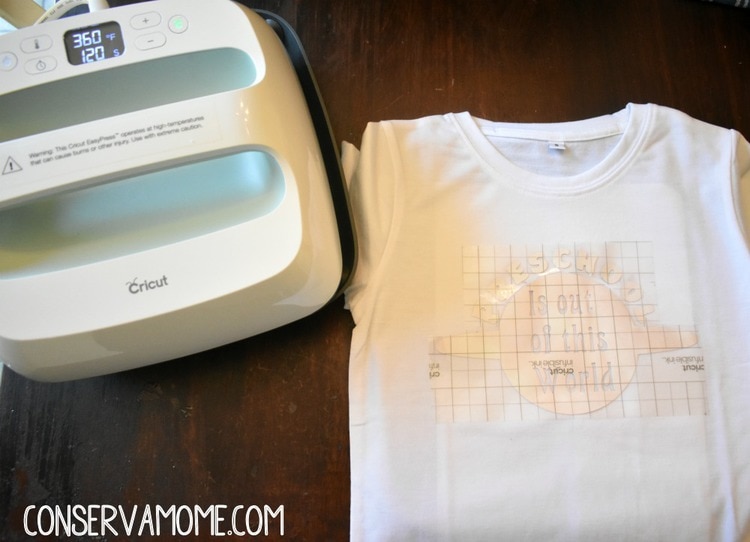 Make sure before pressing you've cleared off any fuzz on the shirt.
Finally, hit the cricut symbol and it will countdown.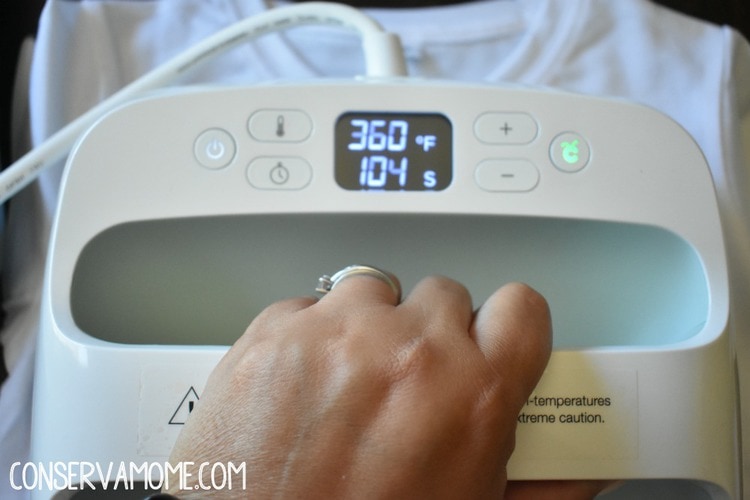 After the allotted time you're ready to go with a fun new design!
You can also find the link to this project here over at the Cricut Design Space.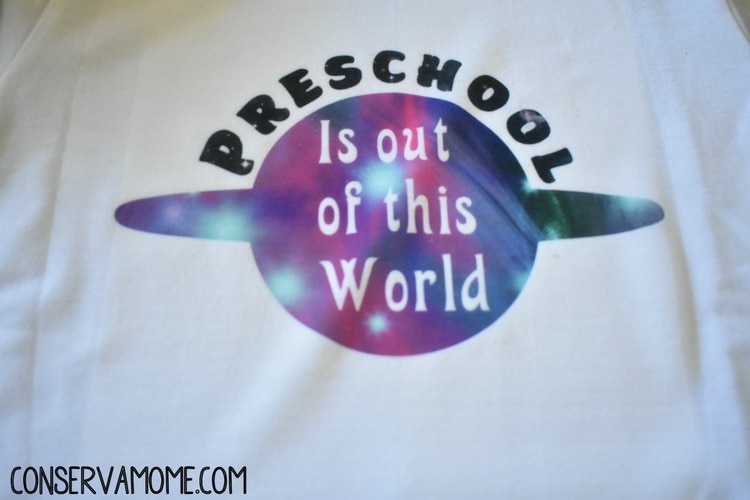 This is such an easy project your kids will love. You can grab the link and make it yourself or personalize it!
Homework Supply Caddy tutorial
When my kids do homework or even during the closures they could never find writing supplies, colors or anything for that matter. They especially hated putting things back where they found them. That's why I knew I had to find something that would be perfect for them to put all the school supplies they always need in one place.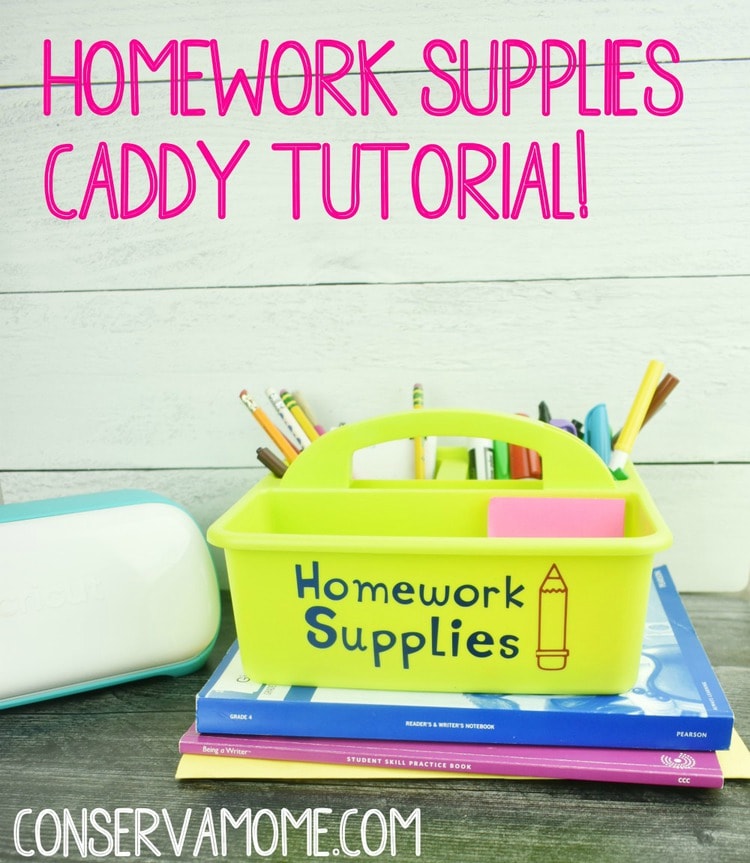 You can find a caddy like this practically anywhere. I got this one at Michaels. This project is so simple and easy to put together it will be ready in minutes.
What you'll need:
Smart Vinyl Matte Metallic Sampler
Weeding tool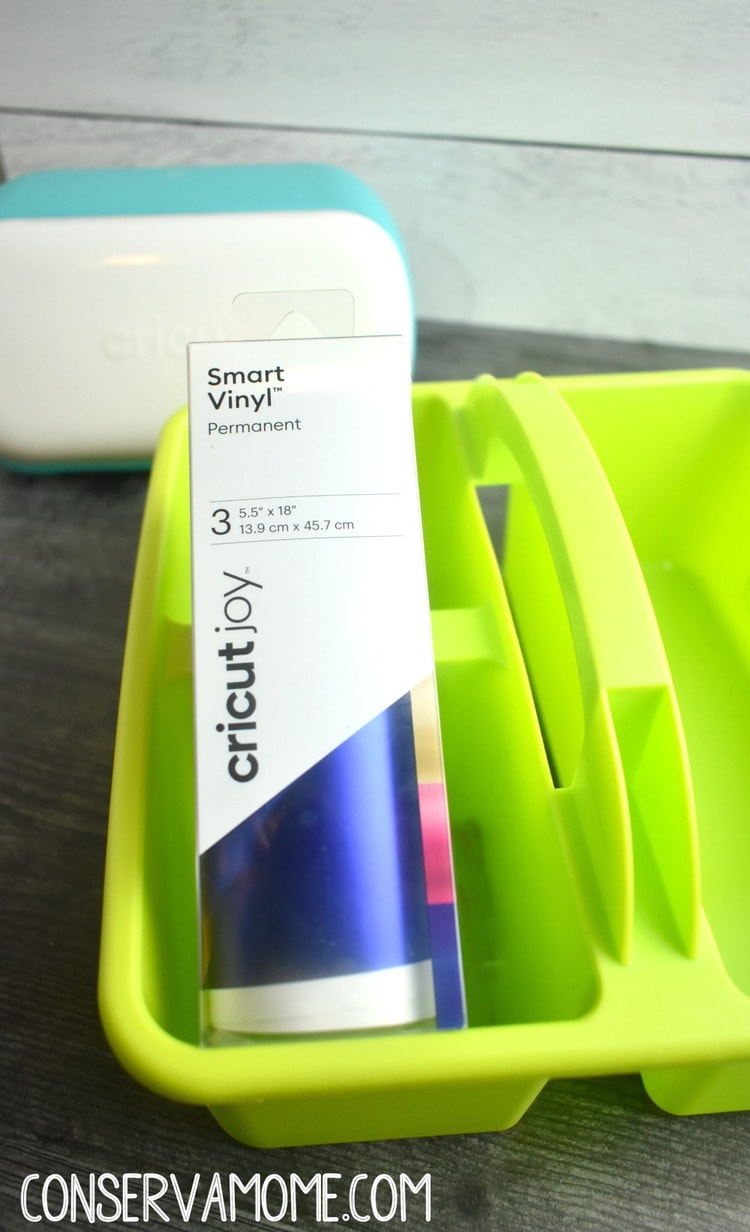 To make this fun project I opened up the Cricut Design Space. I made sure and measured the area that I would be using and typed out the wording. You can change it to anything to make it a more personalized touch. Design Space has some great school designs.
I went with a simple pencil design you can get from your subscription.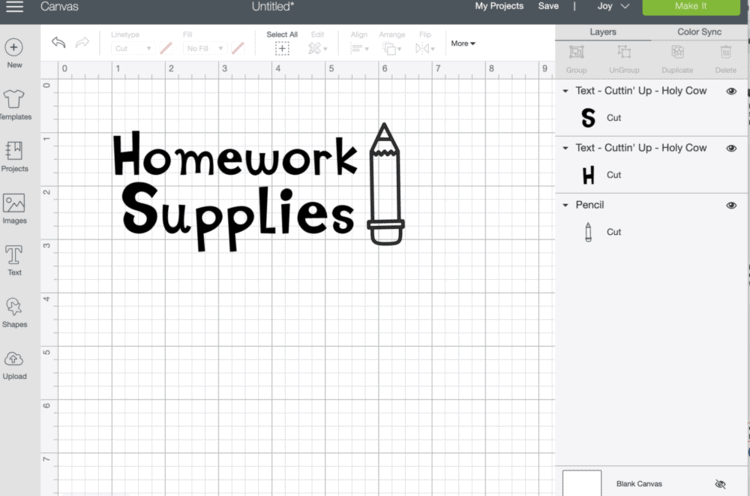 I then wrote in my caddy message and made sure to attach the Homework supplies so that they would print out together. The size was just right so that I could. I then printed out the cute little pencil using the pink sheet in the variety pack. This is a cute pack but honestly any color or letters you use will be so much fun!
I weeded the wording and used the transfer tape to put them on the caddy.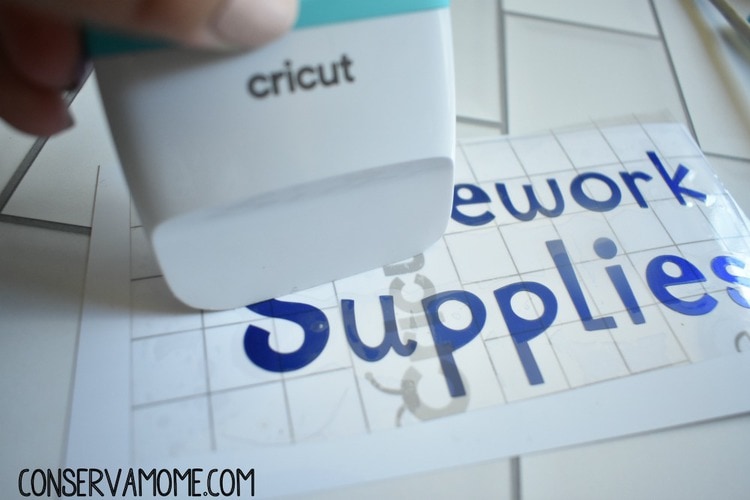 Then viola, this project is made in minutes. I love how cute it is! Best of all it keeps everything where it needs to be.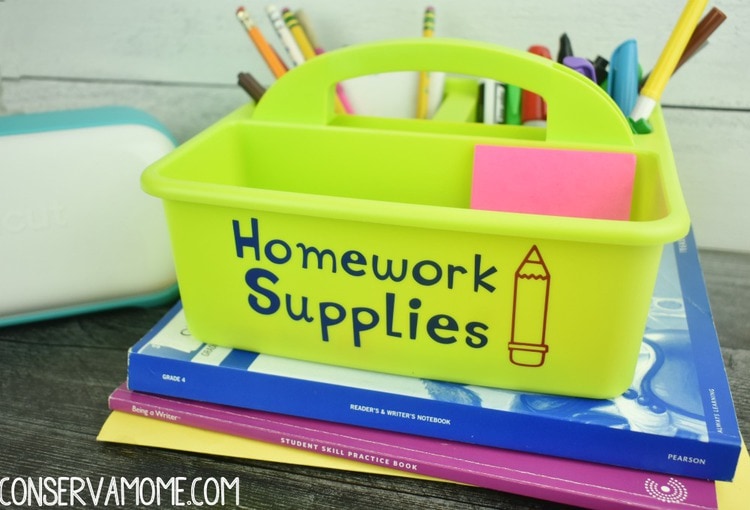 You can find the link to this project here.
There are so many great projects you can make thanks to the Cricut Joy. These are just a couple of the fun things you can make for yourself. Make sure and grab your own Cricut Joy here and begin the adventure!