Looking for the perfect and Easiest Ever Magic Bars recipe? Look no further than this delicious and easy to make recipe that will be a huge hit!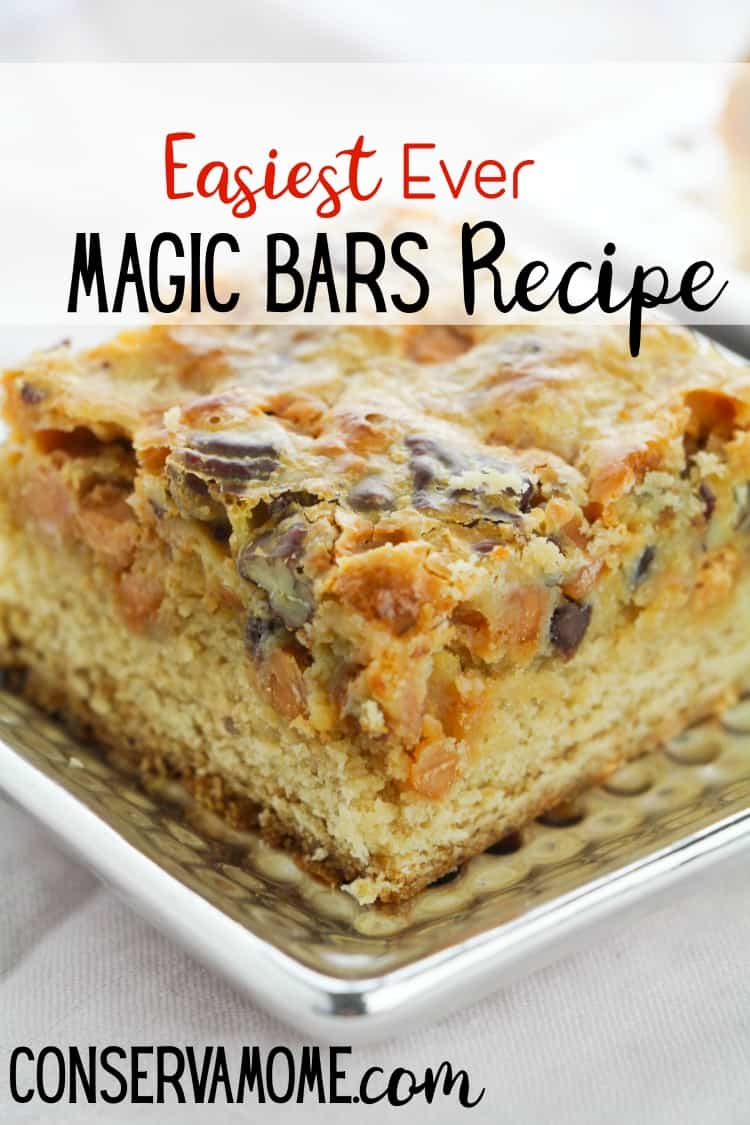 Easiest ever Magic Bars recipe
Magic Bars are seriously one of my favorite bars recipe of all time. They have everything one could possibly love in a bar. Because the recipe is also flexible you can pretty much include anything in them. You can even make it gluten free by forgoing the graham crackers. These are truly super simple to make and they fly from the plate upon presentation. I'm not lying I usually have to make two batches because of how quickly they go.
So head below and check out how deliciousness can be created.
What you'll need:
1 1/2 cups graham cracker crumbs
1/2 cup butter
2 eggs
1-14 oz can sweetened condensed milk
1 teaspoon vanilla extract
1 cup pecans, chopped
1/2 chocolate chips
Tip: swap out the pecans and chocolate chips for your favorite magic bar toppings: coconut, dried fruit, etc.
How to make Magic Bars
Preheat oven to 350F
Mix the graham cracker crumbs, 1 egg and butter together until well combined.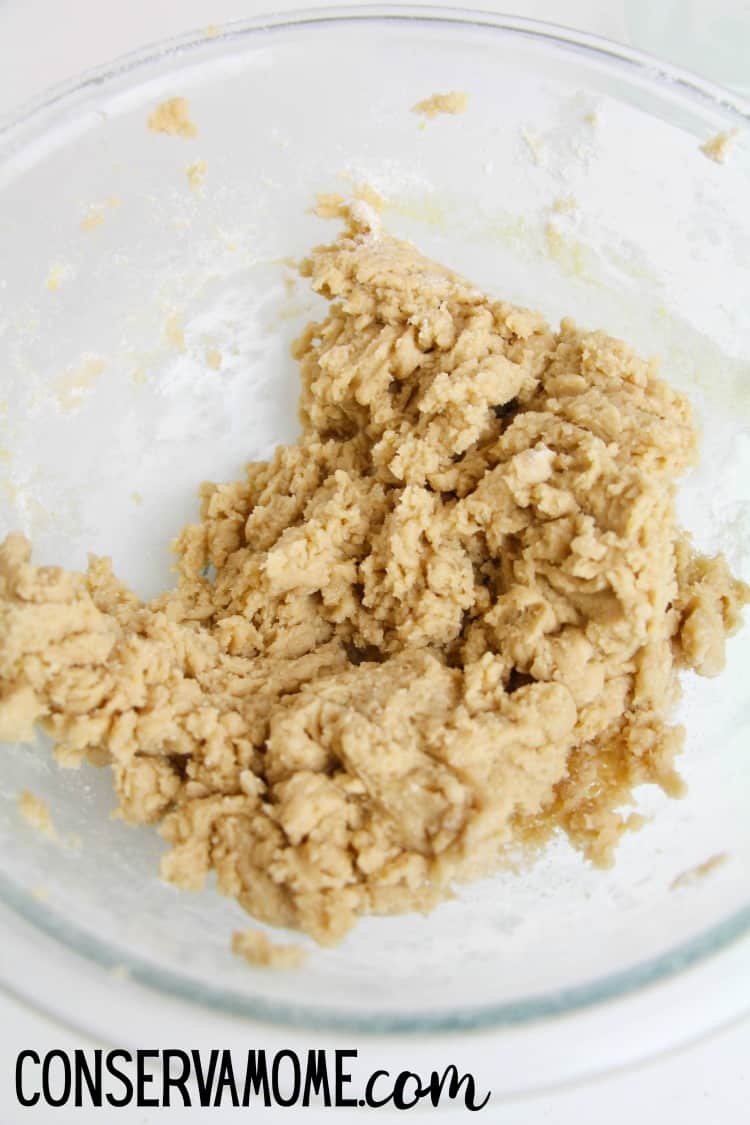 Press the mixture into a greased 8″ x 8″ casserole pan.
In a bowl, combine the milk, 1 egg and vanilla extract. Add the pecans and chocolate chips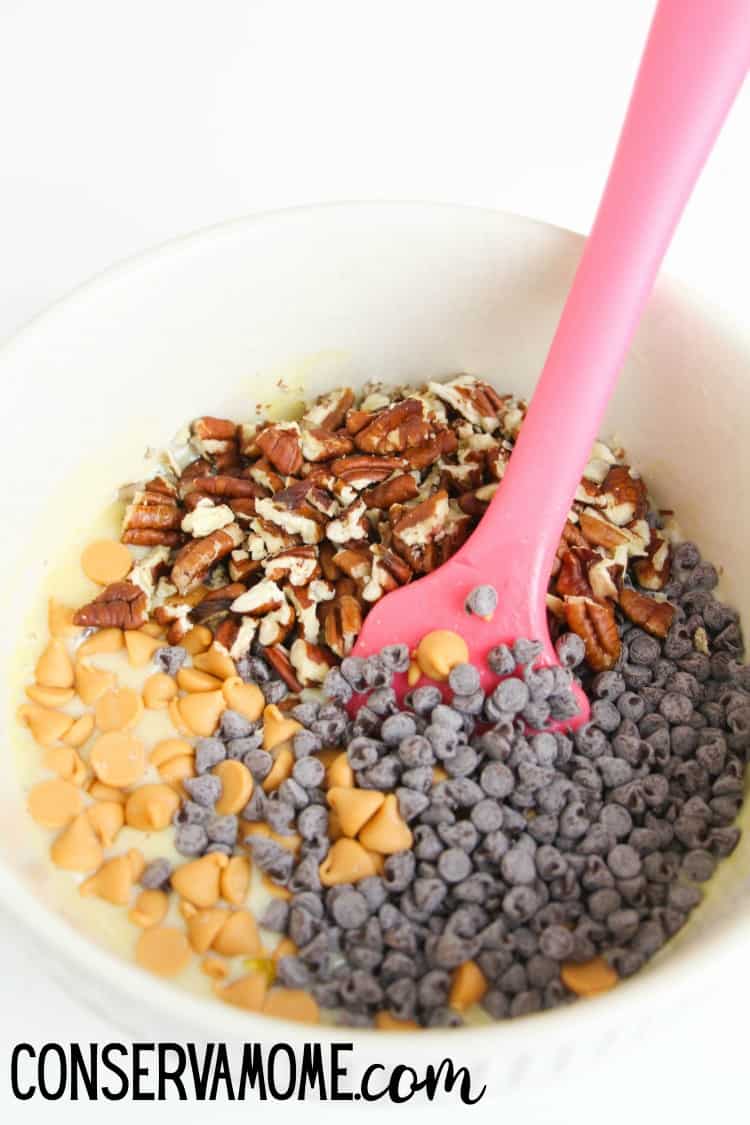 and gently stir to combine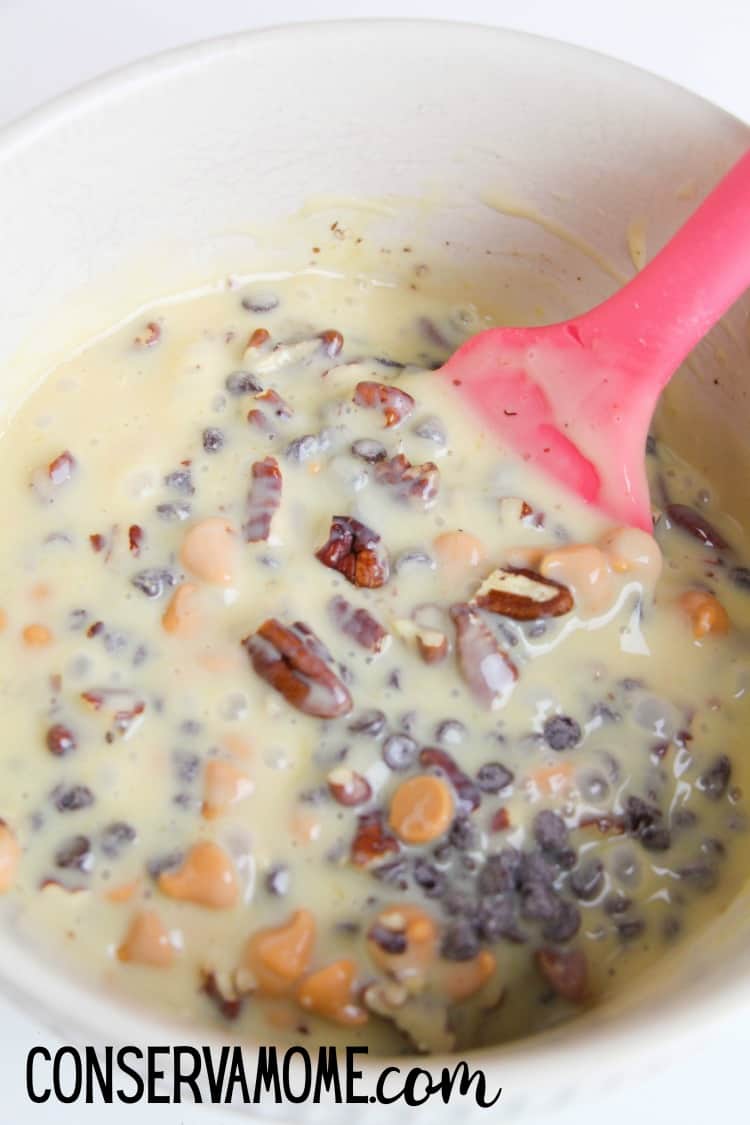 Then, fold out over the graham crust.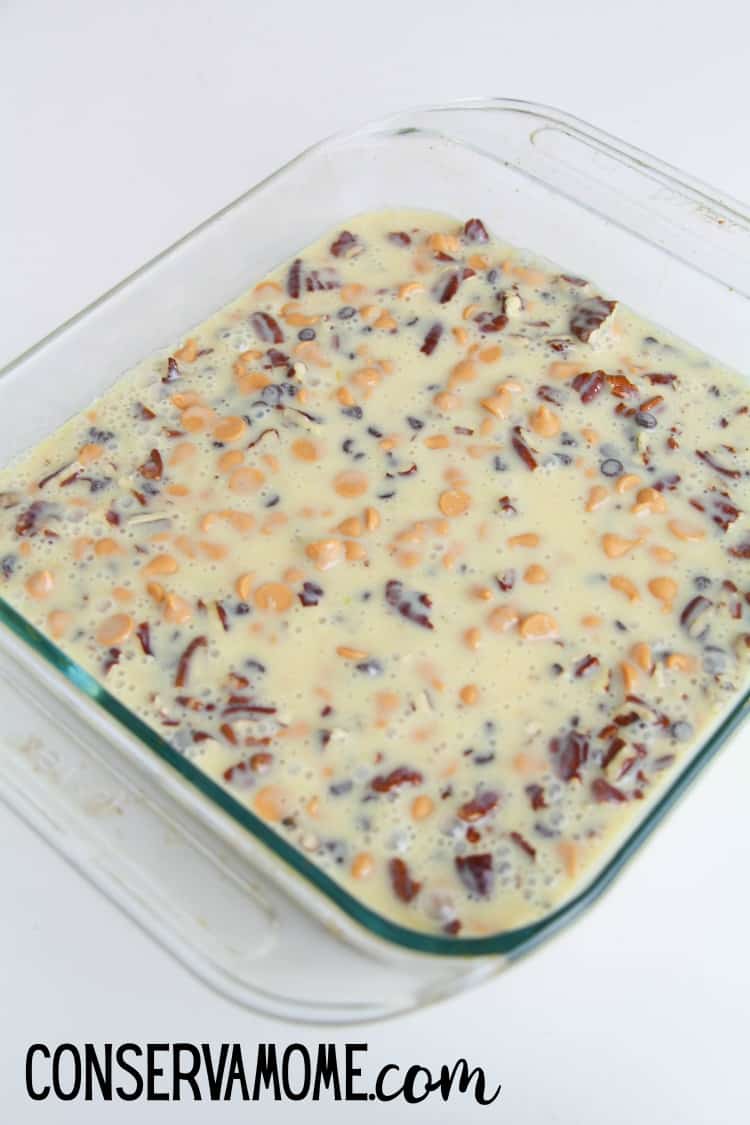 Bake for 24-28 minutes, until the top is golden colored.
Let the crust set and cool for at least one hour before cutting into bars.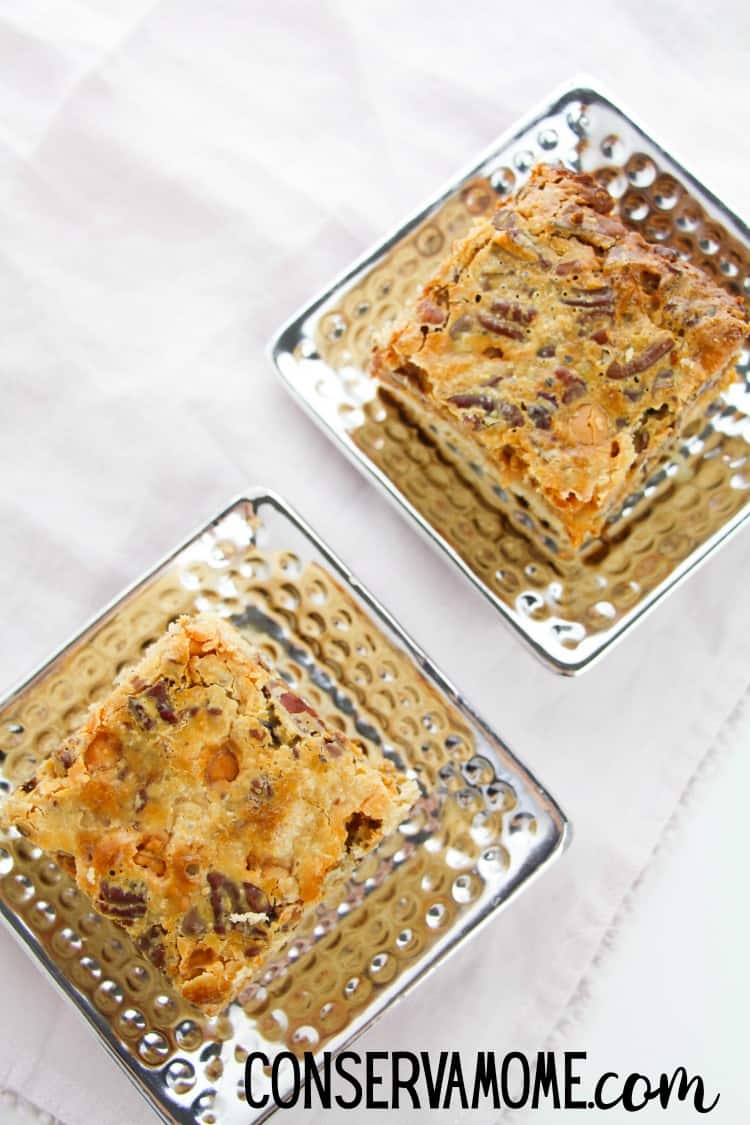 Don't they look divine?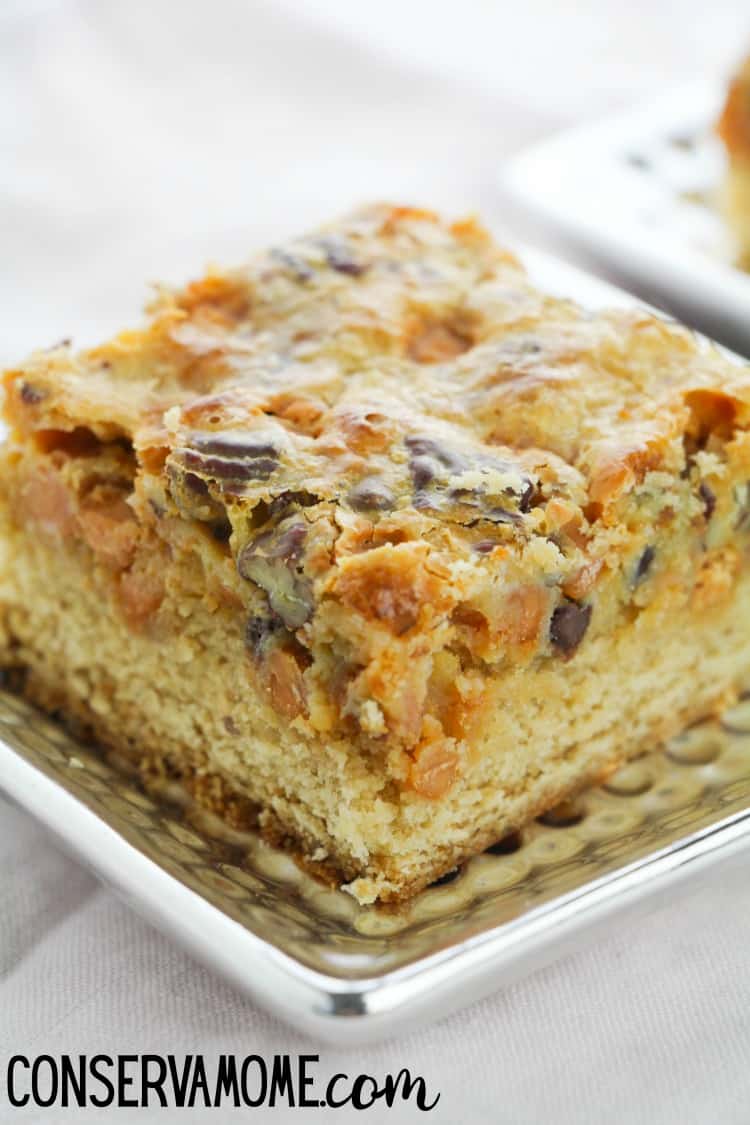 They really are easy to make, the hard part is waiting for them to cool down to eat. But they're worth the wait. Serve them for a delicious dessert, snack or make at your next gathering. These will be a hit. Like I said before you can swap out the pecans to make the nut free!