Making mom friends can be brutal. It's even harder than when you were in high school. That's why I've put together 20 Funny Memes that sum up how hard it is to Make Mom Friends. This is a fun complication of mom friend memes.
How hard it is to make mom friends memes
Making mom friends is probably one of the single most hardest experiences an adult woman can go through. It's one thing when you have coworkers who share in your same misery at work, or even church friends who share in your same faith.
Mom friends are a necessity to survive the trenches of motherhood. After 6 kids I can assure you it's been those mom friends that have been necessary for my survival.
For men it's different, they have their friends and all, but most of the time they don't get the necessity of having a mom friend.
You know that mom friend….
That friend who'll have that pot of coffee ready to go when you didn't sleep a drop after a crying baby. That mom friend who will be your back up at the park when you have to take a screaming toddler to the potty.
That mom friend who will have your back when you feel like everything is falling apart all around you and you can't keep your head above water.
That mom friend who'll have a wine bottle and two glasses ready to go when your teenager daughter has taken your last nerve and stepped all over it.
That being said, making mom friends is almost as impossible as finding a magical unicorn. Sure they exist, but making them can be tough. Especially in a world of sanctimommies, one uppers and just plain aholes. Finding that kindred spirit is hard.
For me it's been moving from one state to the other. Thankfully, I've always found a tribe at all my stops who gets our chaos. But it's not easy, and definitely not for the faint of heart.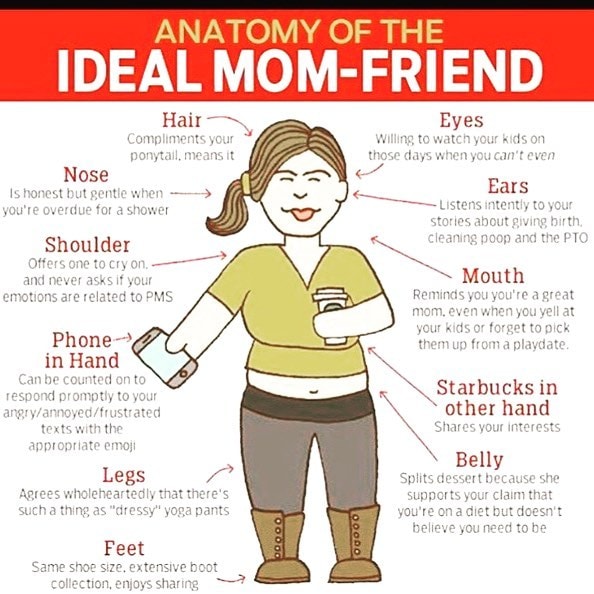 because not having a mom friend can get a bit lonely even if you are a loner.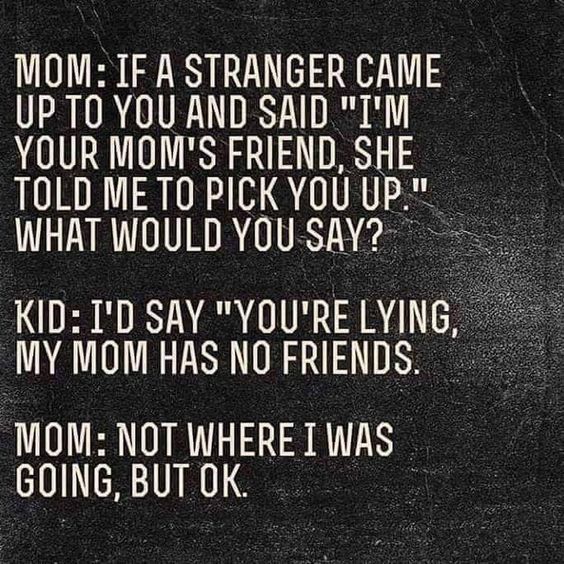 So I've complied a fun list of fun memes that summarize how hard it is to make friends as a mom. Can you relate to some of these?
Read on for Memes about Making Mom Friends
Because nothing is more awkward than the first hello…..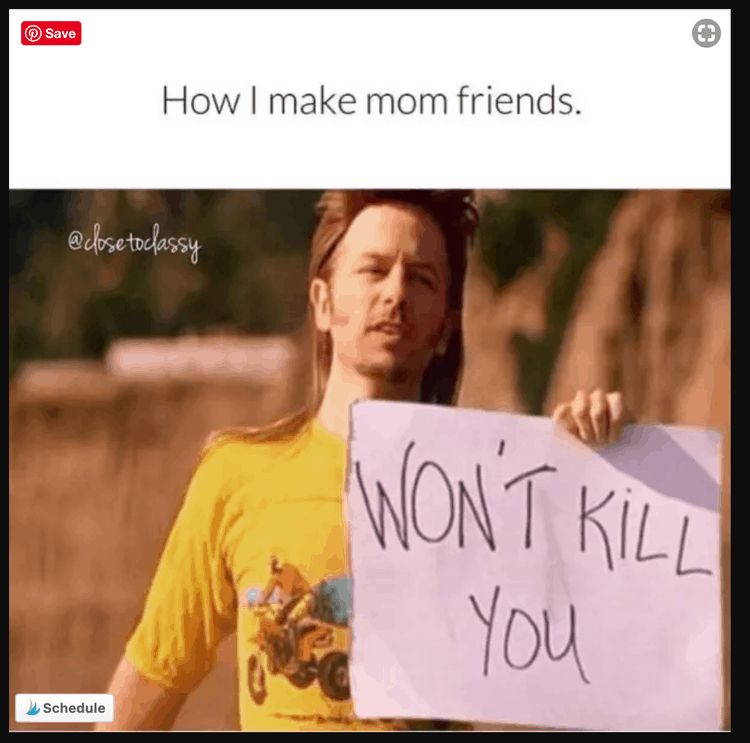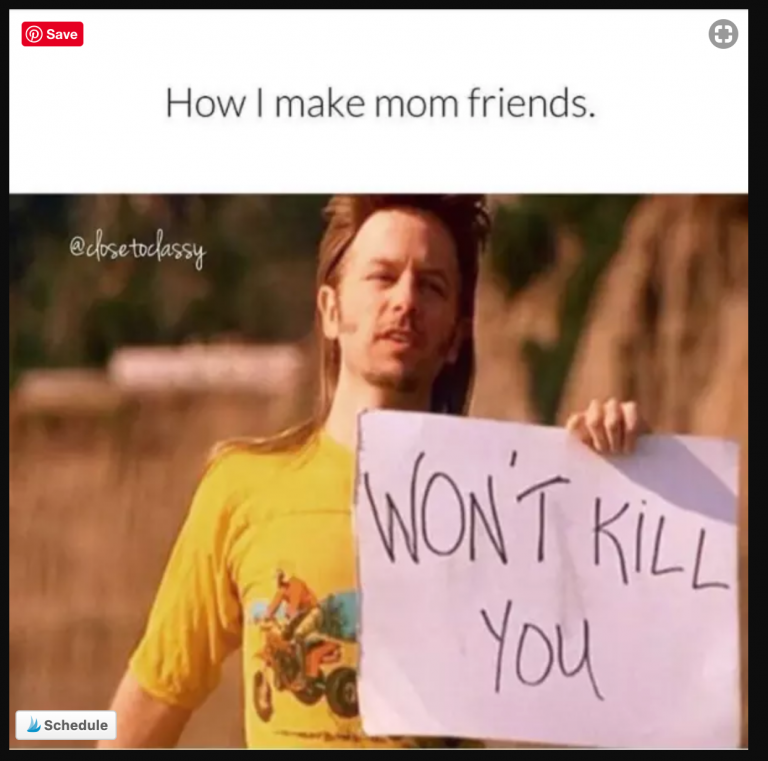 and really lower your standards……..
.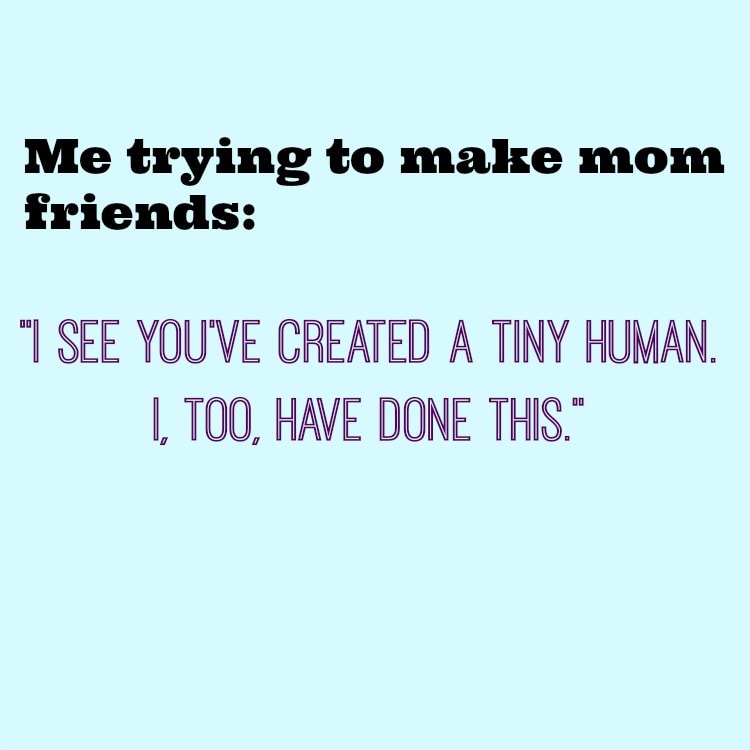 And realize how hard it can be…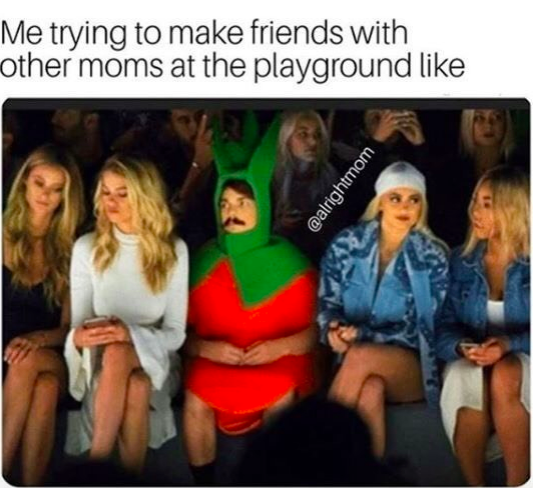 But you do have some standards……….
and even promise them a good time, because who can resist wine, cookies and girl talk….
But then the inevitable does hit and you realize it's not as easy as you thought…….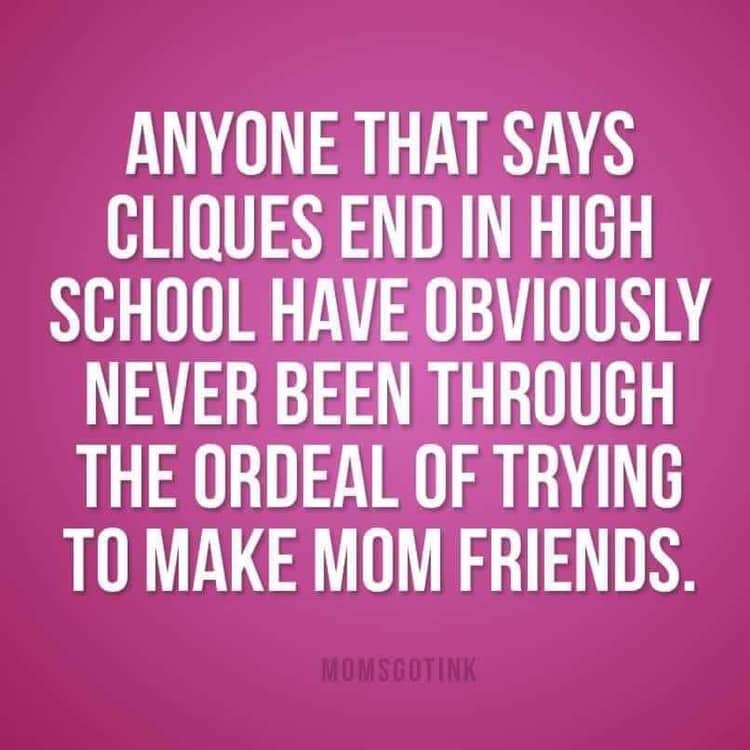 So you get a little desperate……….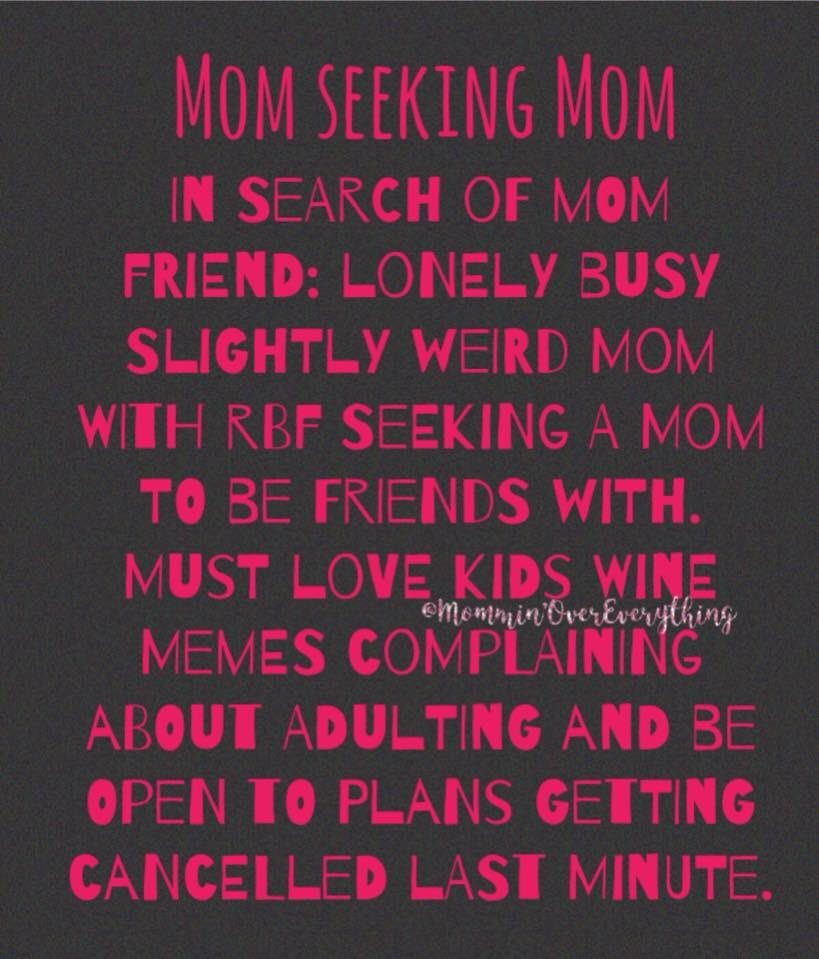 and are always on the look out…..
Because you know there's moms out there that "get you"……

You even work your courage up to go out of your comfort circle….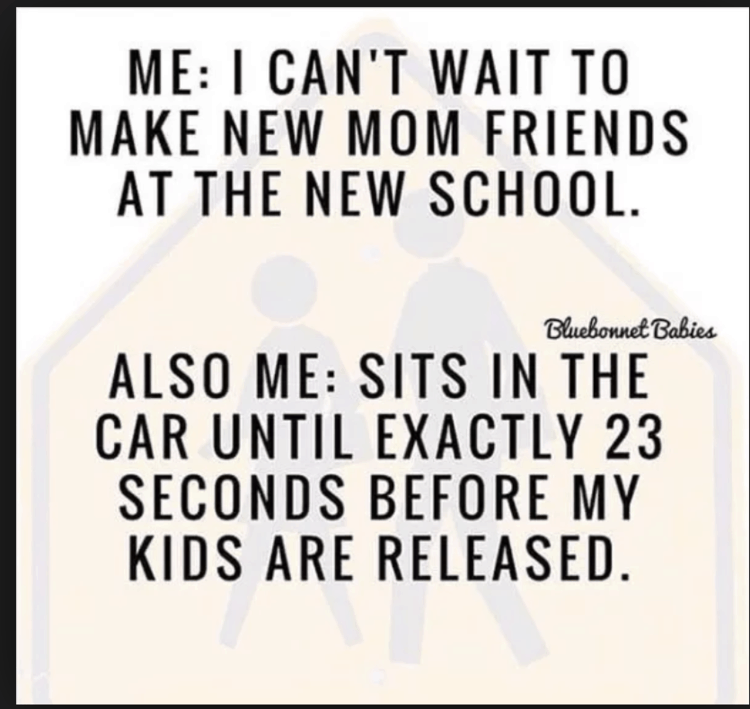 You even try to show how cool you reallly are…..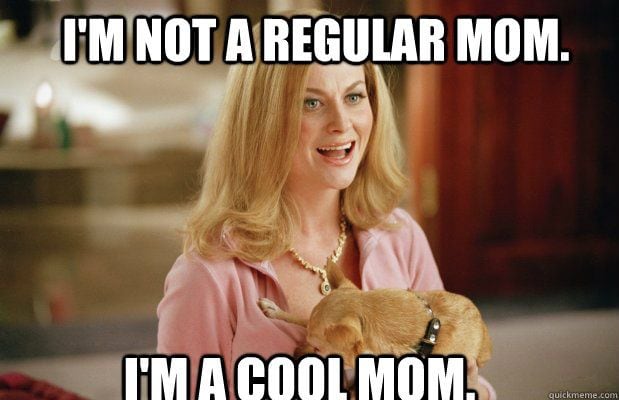 And you even try to summon them…..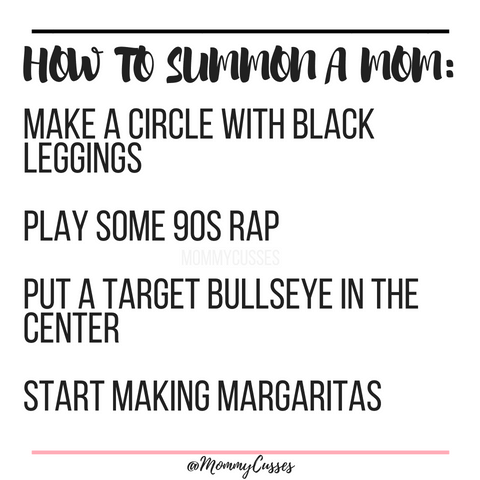 and turn on the charm a bit…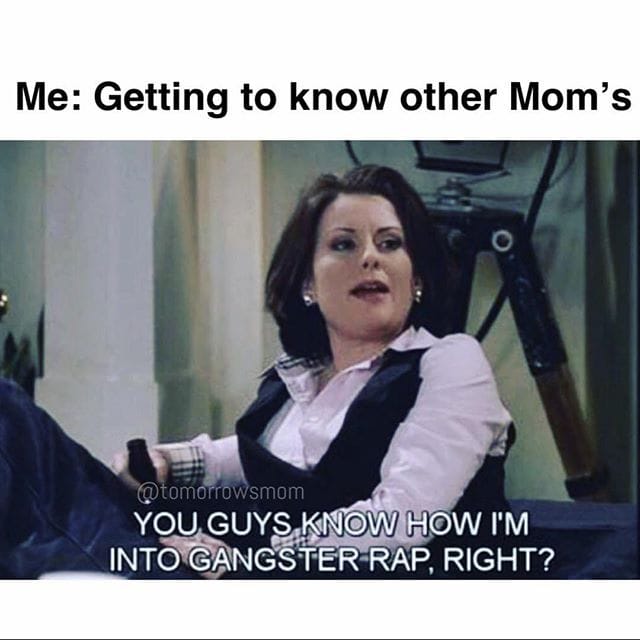 You even try to remind them of the good old days…….
Because the reality is we all need a mom friend, so you keep trying…..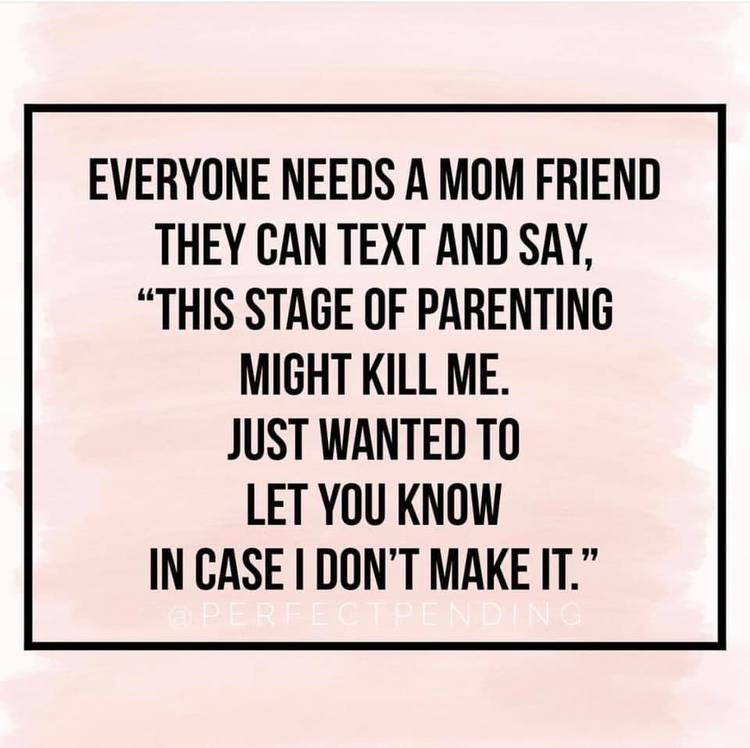 and then you actually think you've made a friend and want to impress them…
and even make it out……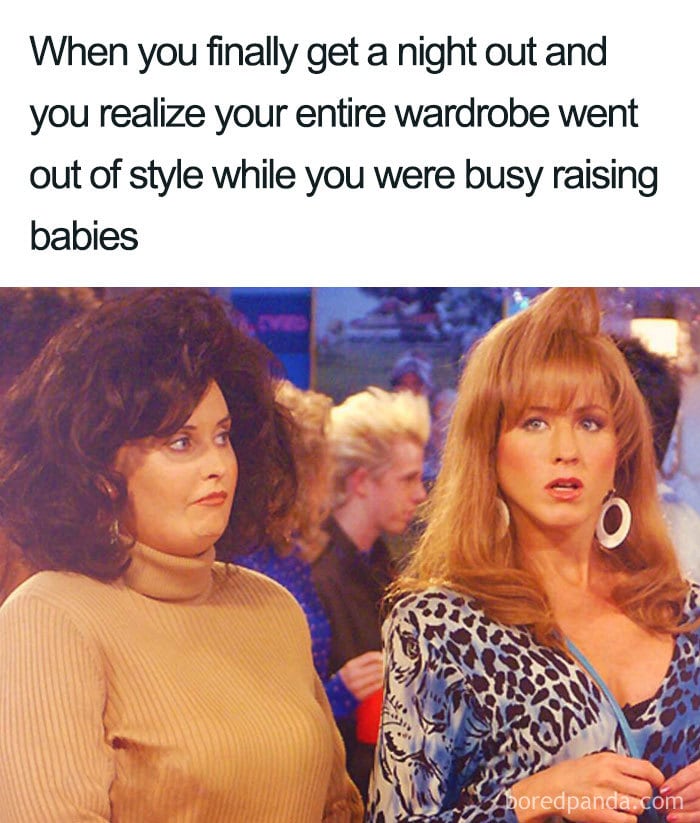 and can't believe it when you start hitting it off with a group of them….because they get you….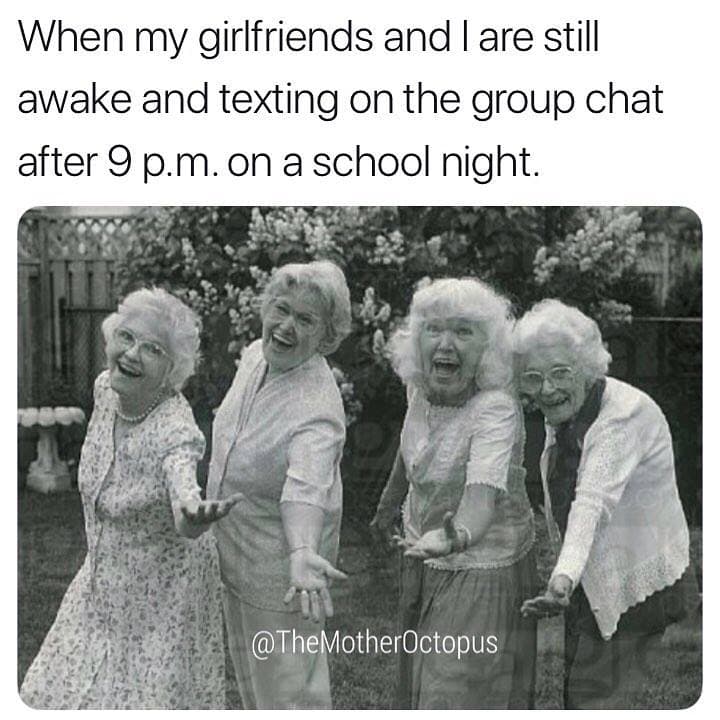 and can't believe it when you've actually made a mom friend…..
via GIPHY
That one person who gets you and will help you navigate this craziness called parenthood.

How hard has it been for you to make mom friends? Keep them?
Most important, what do you look for in a mom friend?
Looking for mom talk? Here's a little inspiration to keep you going.
Most important, haven't found that village in person? Check out my no drama Mom's group on FB. Where we talk motherhood, kids and more.