Having a large family has become almost an anomaly. I get it, it's not easy nor feasible for many people to have large families. That being said, you shouldn't judge someone or make them feel bad because they've taken this decision with their life. Because in the end Just like one should respect a person's decision to have no children, just as much as someone's decision to have more.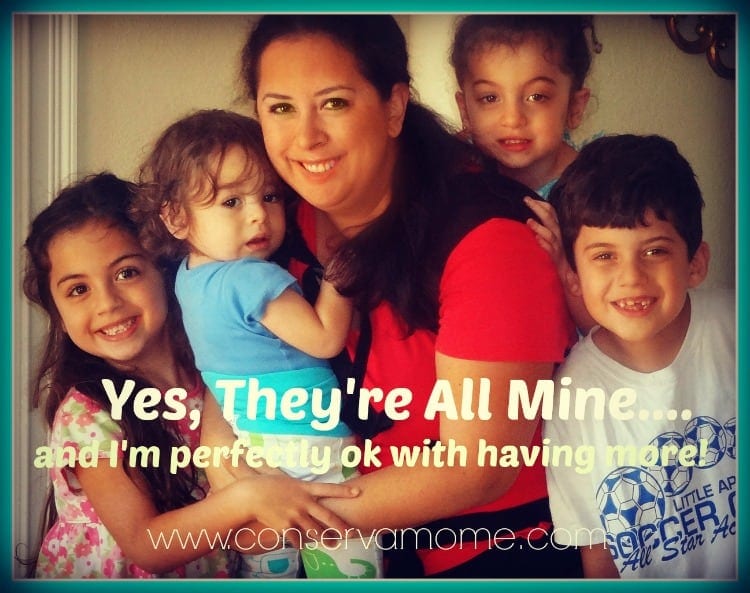 Yes, They're all mine and I'm perfectly ok with having more.
I get it, people can be rude, nosy or just mean well. However, it doesn't fail… I'll be out with my 4 kids and some stranger will make the following comments: "Are they all yours?" "You do know how that happens?" "Are you done?" or my personal favorite… " I don't know how you do it (now here comes the kicker) I would just DIE!" I get all sorts of interesting comments about my large family.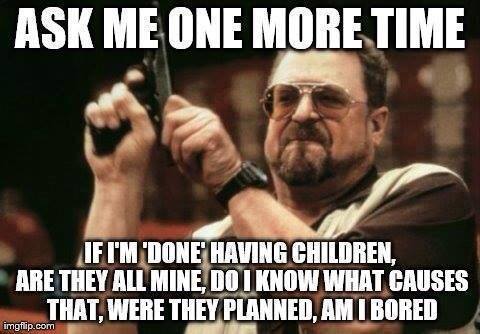 I know to many 4 is a lot. If you would have told me during my youth I would be a homeschooling mother of 4 I would laugh in your face. Honestly, If you told me during the years my husband and I struggled with infertility, I wouldn't believe you. I have to say though, it has been an amazing ride and I couldn't imagine my life any other way.
By today's standards my family is slowly gaining "Freak show status" because my husband and I are doing something so natural, and so normal as having children.
We aren't asking from society to raise them,care for them or even pay for their needs. We are trying to raise them to be good, law abiding citizens and most importantly we aren't just "raising kids" we are trying to leave a better legacy for our Earth with children that will carry on what we taught them.
What I can't wrap my head around is the fact that "When did it become such an absurdity to have large families"? When did we decide it wasn't ok? Even kids in general are becoming something people don't really want.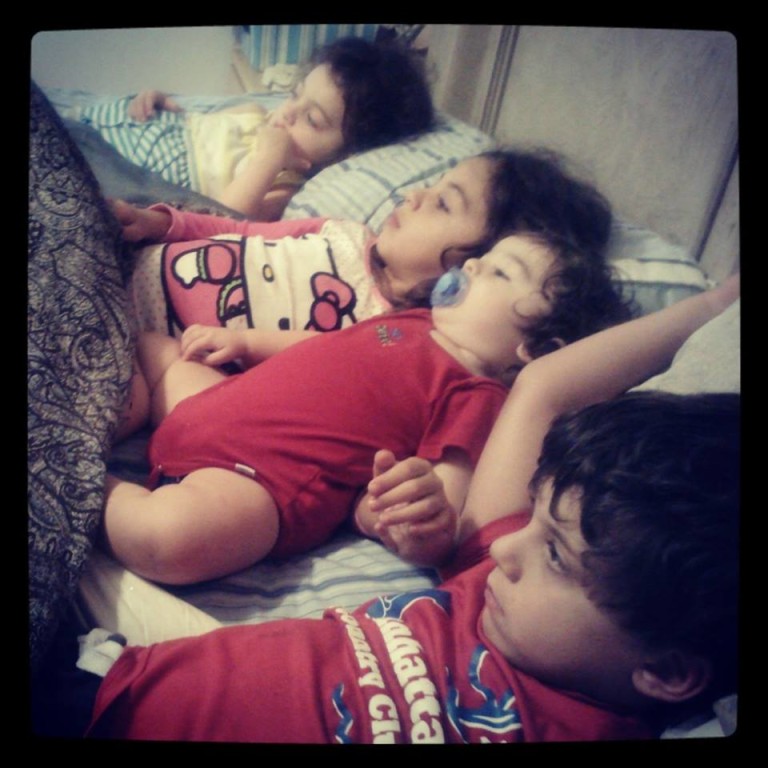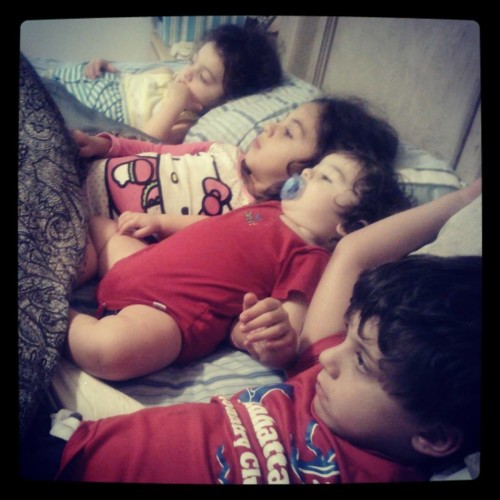 I can't for one minute imagine my grandfather and grandmother making the decision to stop at 2.5 kids instead of having the 15 they did. For starters I wouldn't have been born since my mom was #5.
That would have really sucked for me . Or Mozart's mom who had 7 (Her youngest being the famed composer) So you see, life has a way of working out doesn't it?
My kids don't define who I am ,but define what it is to have a future. These beings that have been entrusted to us to continue the cycle of life. That cycle that we must delicately cater to because if we take the attitude that kids aren't welcomed no matter how many there may be, than what future do we have as a human race?
Please don't get me wrong. I'm not judging those that choose not to have kids or those that only have 1 or 2. Believe me each decision is reached with your own family in mind. All I'm saying is don't judge or make dumb comments to those that are open to life.
There are moments where there is absolute chaos around me.There are moments when I can't even think long enough to get a bathroom break ,only to be reminded I had to go after a sneeze.
Life can be absolutely crazy, but I wouldn't have it any other way. In the end… it's our decision to make and it's a blessed decision we HAVE made. I know that in the end when all is said and done..the odds are I will have at least one of my littles watch over me when I end up in diapers myself.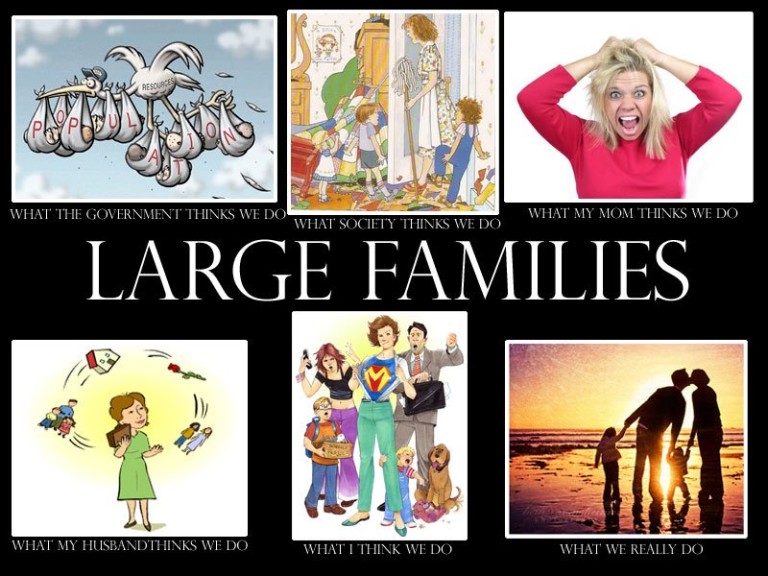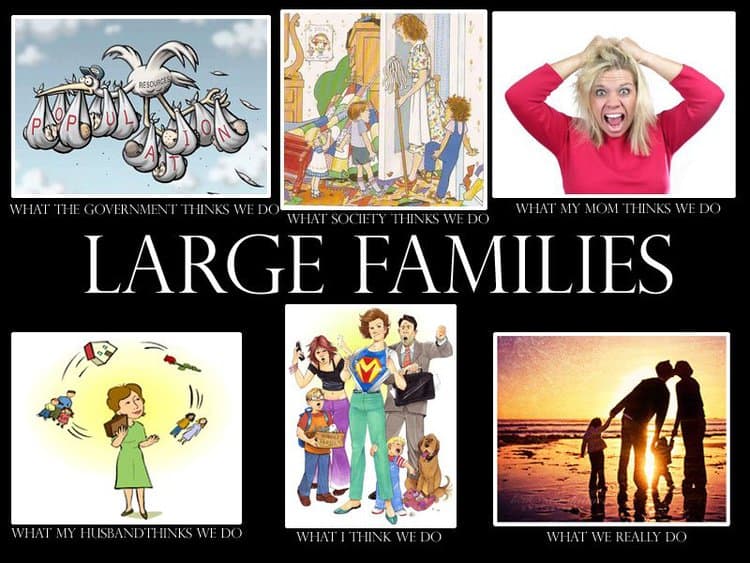 Many people think well I can't give my kids everything if I have too many, but you're wrong! We are creating a generation of children that HAVE TO HAVE EVERYTHING. From the latest tech gadgets to the nicest clothes. We can't say no. But are we really happier as a society? Are our relationships really healthier? Is that really what it's all about?
So if you're like me and have experienced someone making a comment and depending on your emotional level at the moment brushed away the tears or laughed it off… you're not alone. For those of you who see that mom with 3+ children don't make comments, or dumb jokes, Embrace the fact that this person is taking an active part in YOUR future. One day you'll be old and who will pay for your social security, milk or healthcare? It will be her grown children caring for you, so thank her.
You're welcome.