We all want the most bang for our buck. However, there are times that "Going Cheap" Ends Up Costing More. Check out some examples of when this might be the case.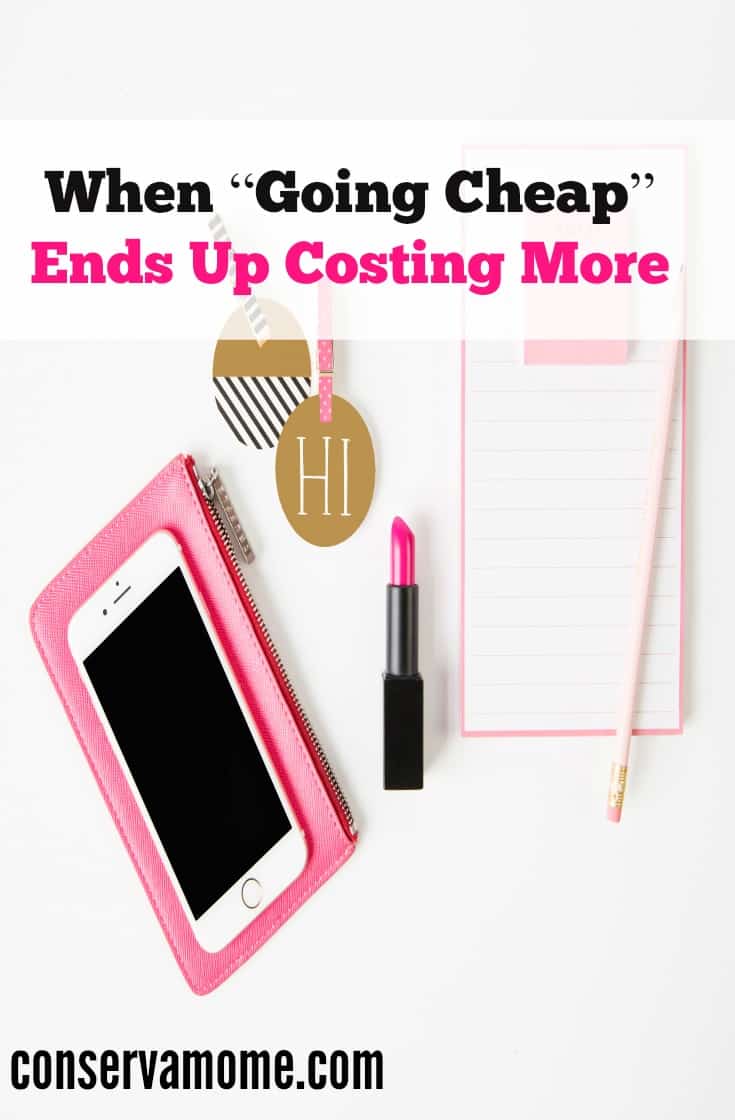 Saving money is not as straightforward as most people think. While finding ways to shave expenses and trim spending habits will always be smart, the long game strategy to saving money calls for more grander thinking. The bigger picture has to be taken into account in order to accurately assess the cost of a given option versus an alternative. Otherwise, what seems like the path to spending less may lead to paying far more than anticipated overtime.
A prime examples of when going cheap ends up costing more: DIY Moving vs. Hiring Movers
If moving long distances, the costs of doing so are going to be hefty no matter which approach is taken. However, those seeking to save money will more times than not opt to rent a truck and do the entire process on their own. This, in theory, will save serious cash compared to paying a service instead. Right?
Often times the answer is surprisingly no. What a cross country moving company will charge to transport furniture and personal belongings is often less than the DIY alternative. How is this possible? Because people don't factor the added expenses of doing the move alone. In addition to the truck, there's the lodging for one, two, or possibly three nights depending on the distance. Add in the meals and lost work time and the seemingly less expensive option is actually going to cost more.
Healthcare
If you're self-employed, you're relatively on your own for securing a healthcare plan for yourself and family. If your state doesn't participate in the exchanges, plans are compared and purchased on the Healthcare Marketplace. They're divided into several categories, Bronze, Silver, Gold, and Platinum, each correlating with the overall quality of the plan.
Many working professionals, especially younger ones, are quick to pick the cheapest of the cheap healthcare plans – the lowest cost one within the Bronze range. These will have the lowest monthly premiums and highest deductibles, for the most part. While it's certainly the short-term path to saving money, it opens the door for substantially higher healthcare costs if you or a loved one covered were to become sick or injured. It's usually best to shop around and compare plans carefully. After careful consideration, it may become apparent a Silver plan is actually more cost-effective in the long-run.
Car Buying
For families on a budget, the mantra for buying a car is often "whatever gets me from A to B." This certainly makes sense from a cosmetic point-of-view; the "right" color or body style ought to take a backseat to value. However, this framework often leads families to buy automobiles which end up costing more in the long run.
A vehicle's value is based partly on the manufacturer's reputation for producing dependable cars. With this in mind, it's easy to see how cars which are prone to mechanical failure will be marked several hundred dollars less than comparable alternatives known to run better. The result is those on a budget will buy a car which will likely require thousands of dollars of repairs in the years to come, when, for half as much or less, they could have bought a more dependable automobile.
Home Furnishings
There once was a time when furniture was something passed down from one generation to the next. "Great-grandma's kitchen table" would be used and cherished for decades beyond the buyer's own lifetime.
It's hard to envision our descendants still getting use out of tables and chairs we've bought from Wal-Mart or Ikea. These low-cost options certainly help to put stylish living within the grasp of working families, but the pieces are not meant to last. Saving money and being patient for the right time to buy can result in furniture which will survive 10 times longer than what can be bought for half as much.
There are plenty of instances where it makes sense to go with the cheapest option available, whether it's generic medicine, bulk buys, or seizing on sales. However, sometimes the seemingly least expensive route winds up being a price tag bigger than the "expensive" option from the start.