Disclosure: I received these products to facilitate my review. However, my love of the products is 100% mine.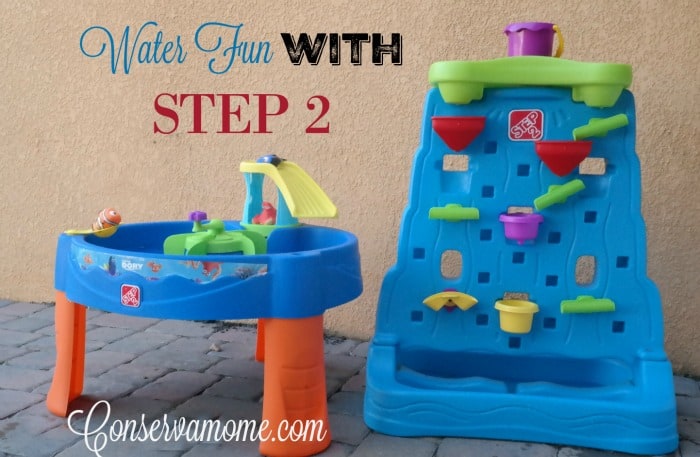 After 5 children I've come to realize one thing, they love to play with water. It's a given. No matter how hot or cold it is outside they always gravitate towards water. Water can be a naturally curious thing, as unpredictable as the children playing with it. Mysterious and exciting you never know what it will do. So when the wonderful people at Step 2 offered to send me their new Finding Dory Water Table & Waterfall Discovery Wall I knew the kids would be ecstatic. Especially 4.0.
The Finding Dory Swim Table is the perfect mixture of fun and relaxation for the kids. It's incredibly easy to put together which makes me very happy. Once it's put together you will get hours of fun from your kids. My 3 year old has been playing with both toys since he got them. The funniest part was that he literally dragged the boxes around the house until I put them together for him.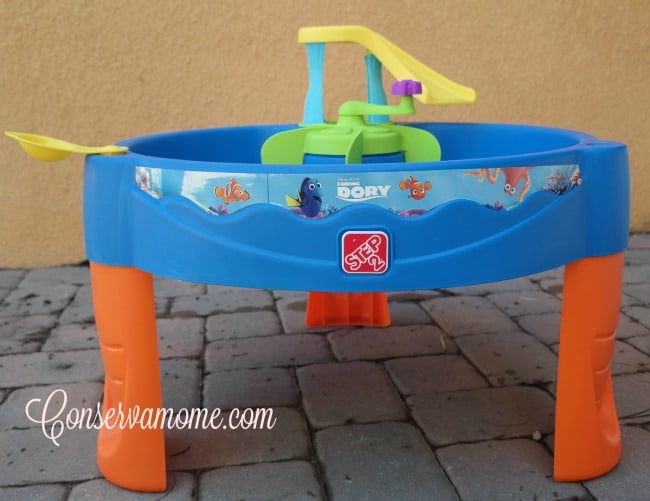 The Finding Dory water table is a wonderful toy that captures the fun characters from Disney's Finding Dory Coming to theaters this summer. You get 3 rubber toys that include Nemo, Dory and the new octopus character that is making his debut in this new movie.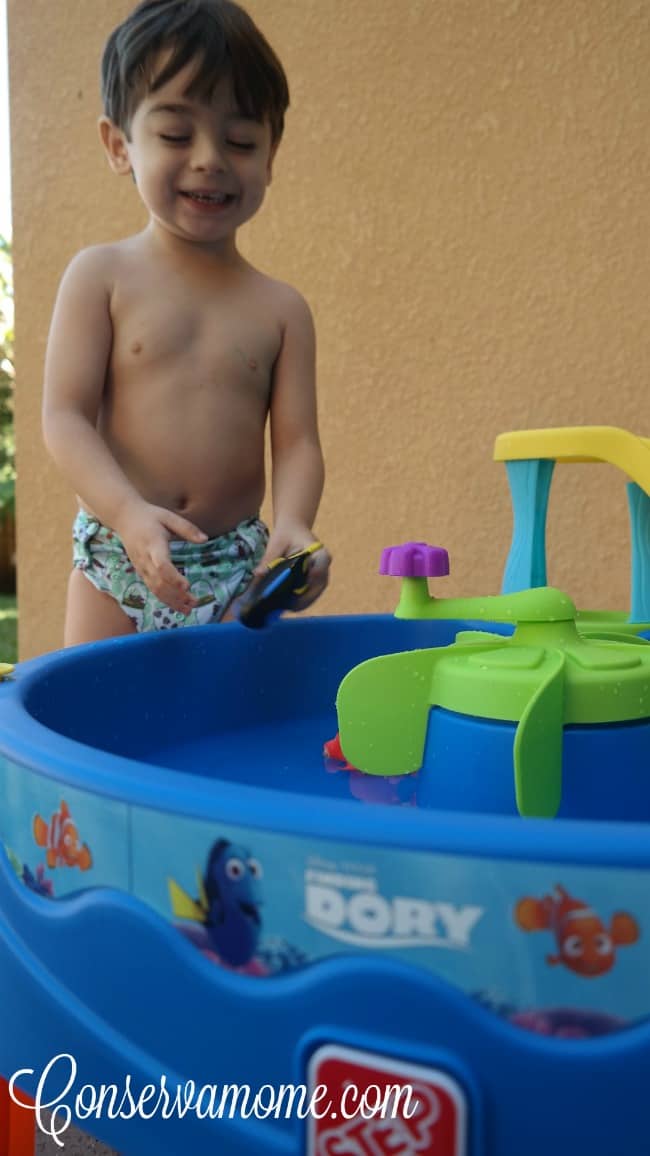 The table itself includes a fun water spinner that adds a fun swirling water touch,but is almost relaxing in away. My toddler loved just spinning it around with the characters. I even caught my 5 & 7 year old doing it a few times, ok more than a few times.
It includes a fun little slide which will be a blast for your kids to drop their fish friends in.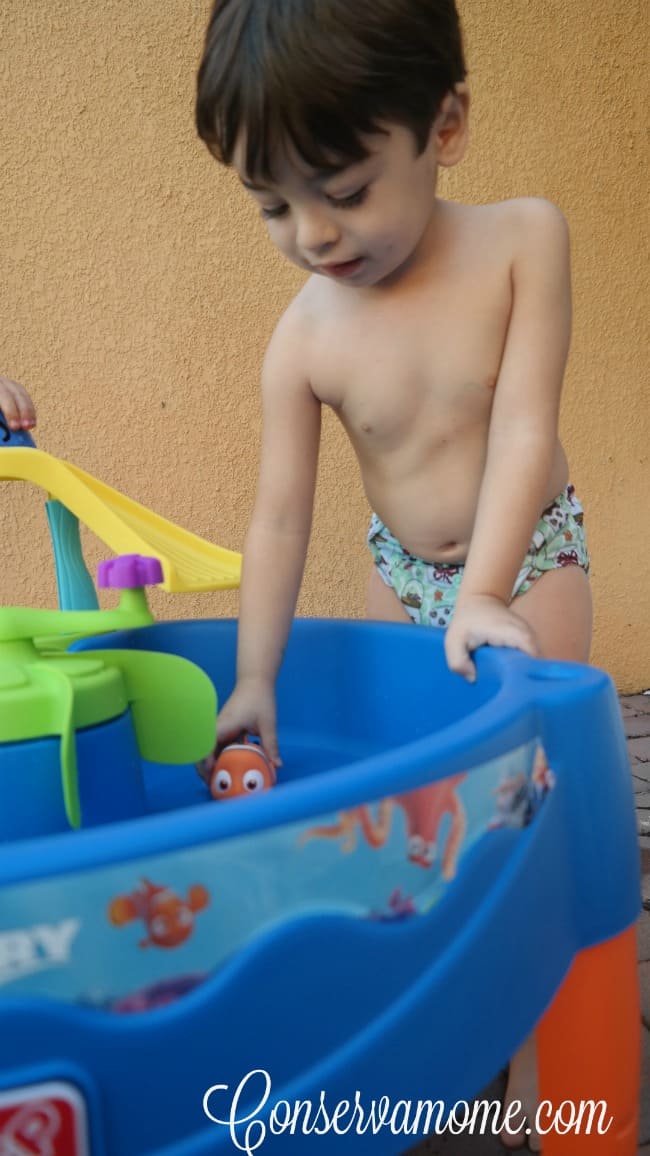 Also includes a little "flipper" that sends the characters soaring into the water.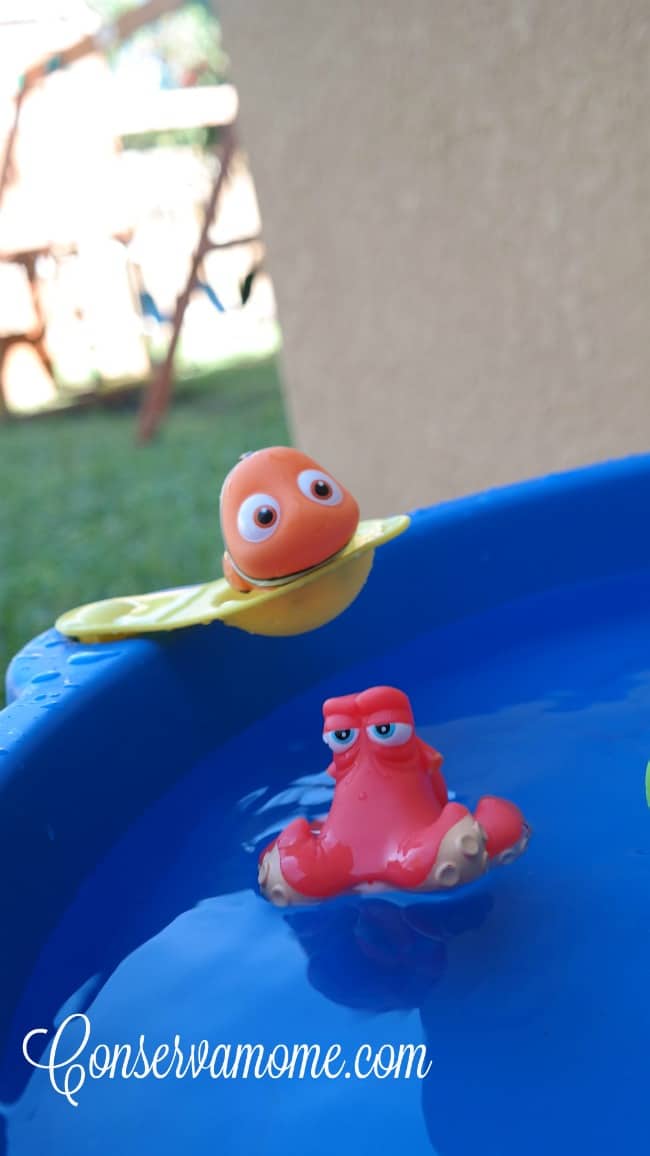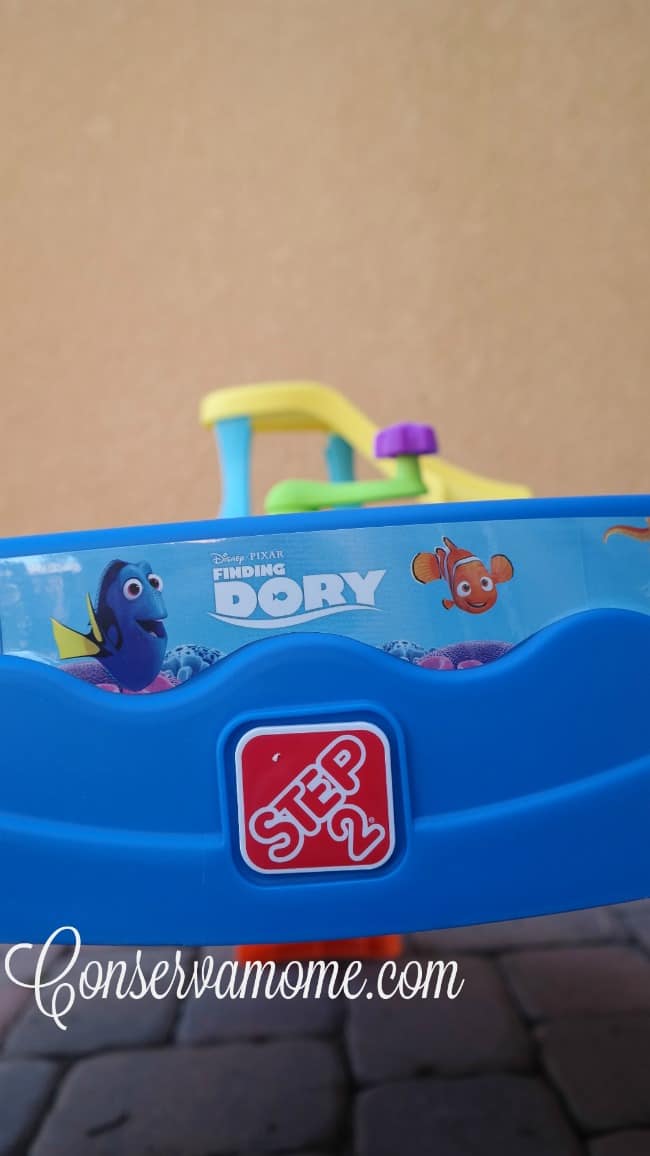 The fun doesn't have to end at the water table! Want to add some more good times? Check out the Waterfall Discovery wall. It was amazing to see how long my kids played with this as well. I even saw my 9 year old at it when he was playing outside. It really is intriguing to see the water go down the wall. Best of all there's so many ways to rearange the accessories to make this a new toy every time.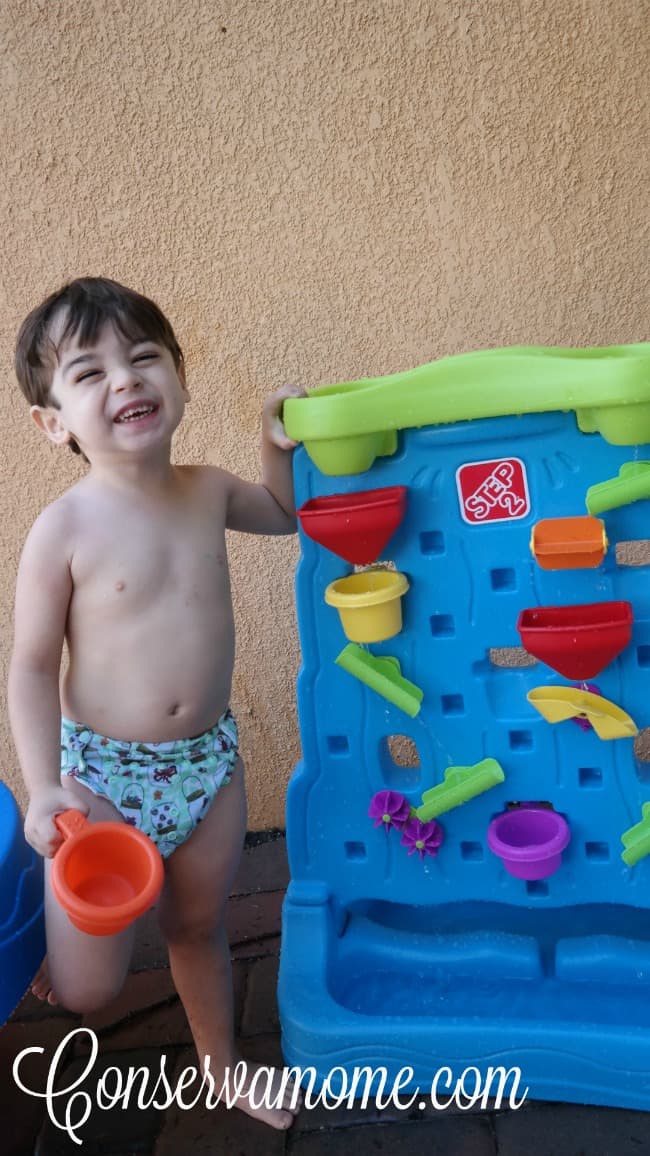 It includes some great accessories to help your little one learn and explore. What I loved was once again the ease of assembly and the learning your little ones can get done with this.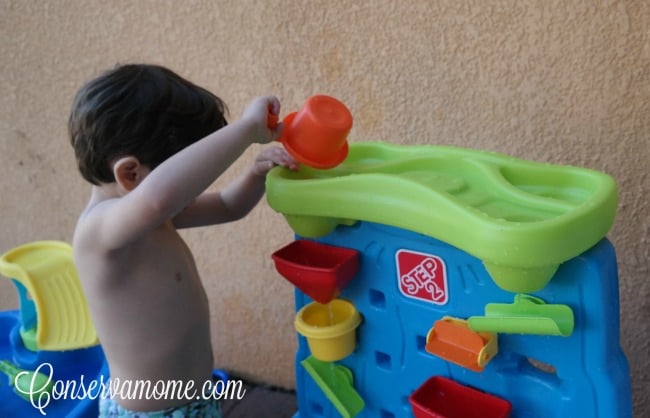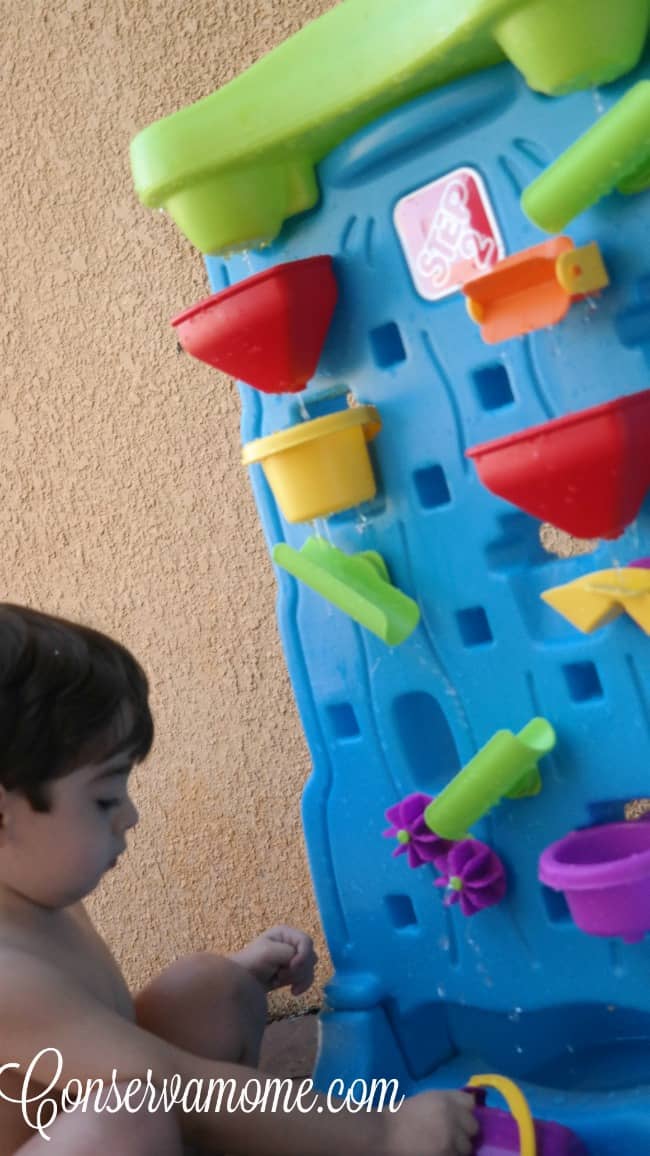 Each time you move the buckets and accessories around will bring a new level of fun. It was amazing to see how mesmerized all of my kids were with this toy. I even caught my older kids more than once playing with this as well. I'm not going to lie it' s so neat to see the water go down the wall.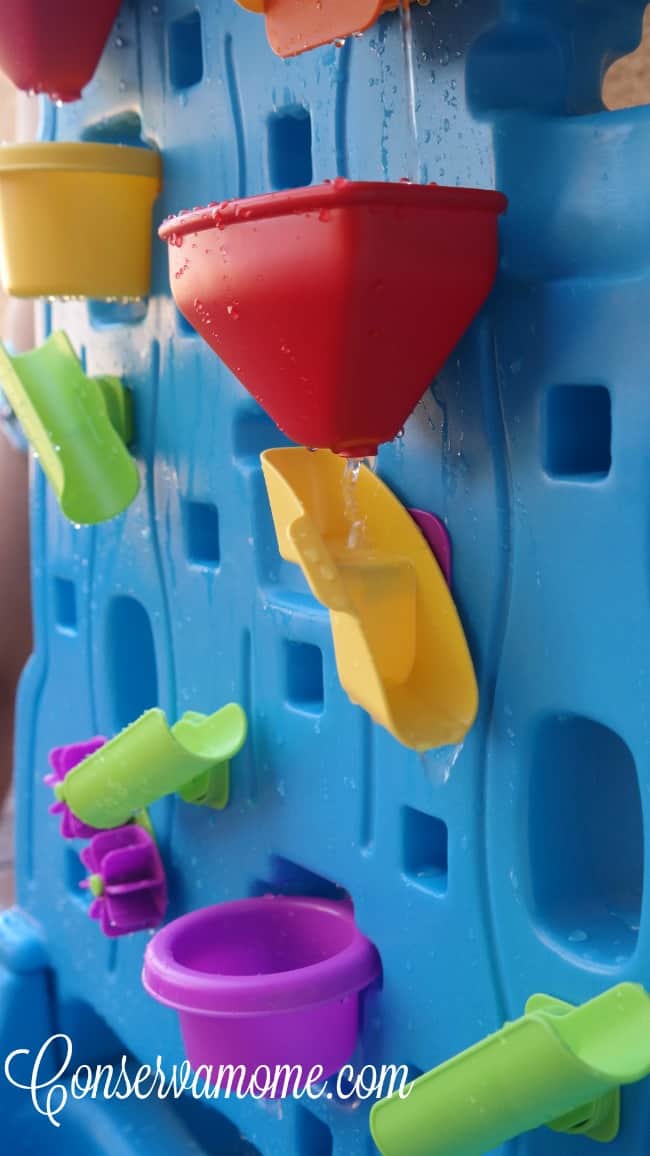 Both sides have the ability to have the accessories placed on it so two kids can easily enjoy this toy.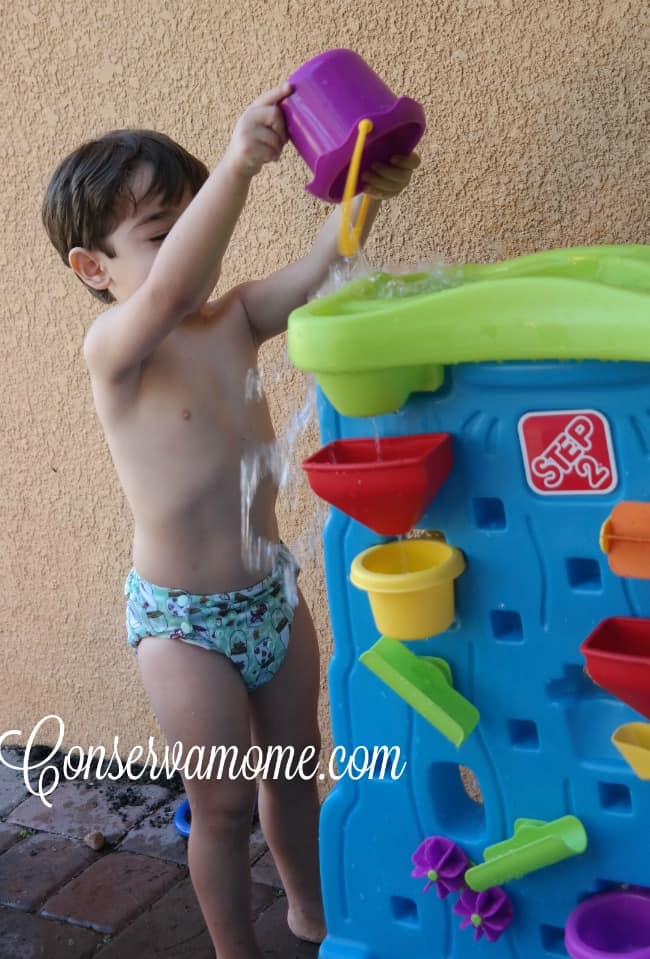 Although most are in the depths of winter and the last thing you want to think of is outside water toys, this is the perfect addition to any home. This will definitely be a favorite for any little one.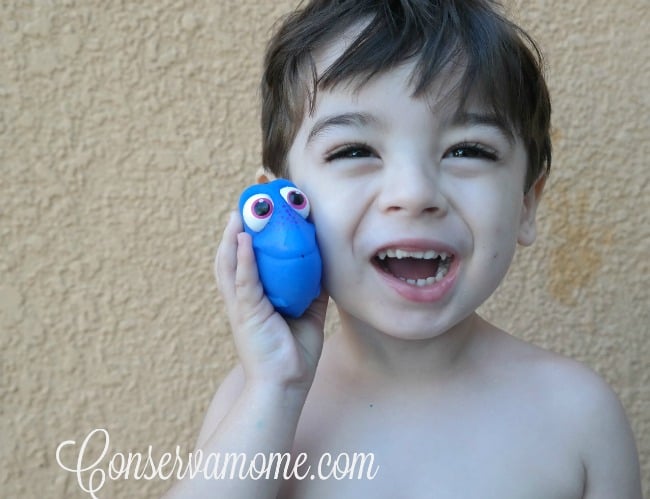 You can purchase these fun products online at Step 2 or at Amazon.
Don't forget to get social with Step 2 on Facebook,Twitter, Instagram and Pinterest to keep up with all the latest news, and more!