One can over pack when they travel because you want to bring all your essentials. Here are 5 Beauty Products You Should Never Travel Without.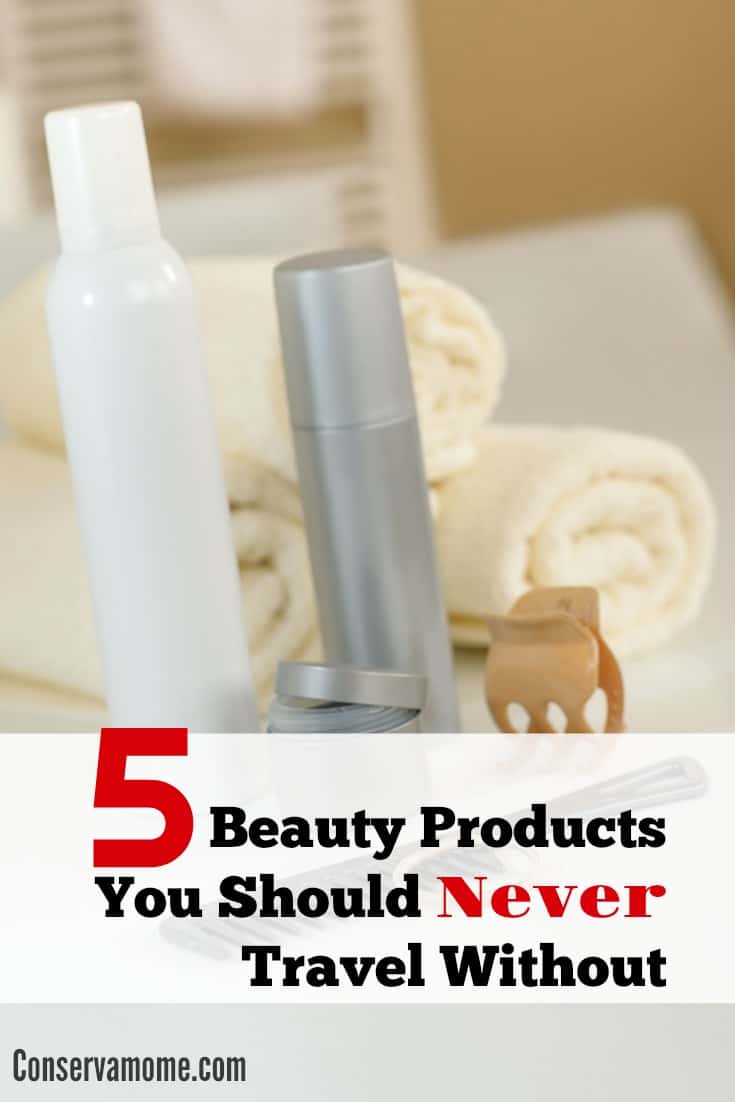 Oh traveling! We all love settling in at our fabulous destinations, but how many of us actually enjoy the journey there? Well, whether you're a lover of jet setting, or simply willing to (excitedly, albeit) endure the tiring journey to your destination, one statement rings true: it is absolutely essential that you give your skin a little extra love. From the general stress of hustling from terminal to terminal, to the dry cabin air, your skin goes through much more than you think when you travel, which is why it is important to keep a few beauty essentials on-hand. The most important tip of all? Be sure to choose high quality – this will ensure beautiful results, and of course will boost the potential for your skin to look absolutely fabulous in all of those photos you are inevitably going to be taking.
Beauty Essential #1: Keep Your Cleanser On-Hand – We've all seen them: the ladies who spend time cleansing their skin or brushing their teeth in the airport bathroom. If you are one of them, then congratulations! It is very likely that you are already on-board with this beauty essential. While it may seem harmless to simply sit in your window (or middle, or aisle) seat, the truth is your skin is still being exposed to a lot. Think dirt, oil, bacteria, and free radicals. If you aren't going directly from your flight to your hotel, take the extra 5 minutes to give your face a quick cleanse after you land. If you are not totally comfortable using the airport restroom as your cleansing station, you can always keep a pack of facial cleansing wipes on-hand instead. The point is: some form of cleansing is always better than not cleansing at all, just be sure to give your face a true cleansing as soon as you are in a suitable environment.
Beauty Essential #2: A Skin Boosting Elixir – Have you ever heard of a skin boosting elixir? If not, today is the day! These products generally contain a blend of ingredients that soothe inflammation, boost the skin's natural immunity, stimulate healing in the skin, and much more. This skin boosting formula, which can be purchased in two different forms (topical or internal, topical will be more targeted), happens to be great for anti-aging, hyperpigmentation, eczema, dermatitis, and more, and will help to soothe and heal your skin while you travel. Note: if you opt for the internal, be sure to specify that formula and read the label/directions before beginning use. This is not a product that can be used topically and taken internally. There are, in fact, two different formulas. As always, consult your doctor before beginning any new internal supplements.
Beauty Essential #3: Tinted SPF or BB Cream – Odds are you aren't going to be rocking a full-glam face while you travel. And if you plan on bringing that laid back aesthetic to your entire trip (because after all, it is vacation and you deserve a break from your foundation routine), you are going to want to have a trusted tinted sunscreen or BB cream on hand. By trusted, I mean you have used it before and love it. You do not want to be stranded with a product you are not a fan of in a far-away land! As always, be sure to reapply your sunscreen every 2 hours or as needed to maintain SPF protection.
Beauty Essential #4: Moisturizer & Lip Balm – Okay, so this is two essentials in one, but they really do communicate the same message. The dry conditions found on airplanes can seriously dry out one's complexion and pout, which is why you will want to travel with some moisturizing buddies on-hand. For your face, this can come in the form of a face oil, serum, repair balm, etc. Whatever fits your fancy really, just be sure to moisturize, moisturize, moisturize. I recommend moisturizing before your flight, and cleansing/moisturizing again after your flight to keep your skin happy and healthy. Of course, you can reapply your lip balm as need before, during, and after your flight! Opt for a tinted balm for a sweet pop of color.
Beauty Essential #5: A Treatment Mask – Oh the treatment mask! This one is for when you have made it to your final destination and are ready to unwind a little bit. Look for formulas that are "rich" (deeply moisturizing) and reperative . Formulas that also happen to exfoliate, and boast a beautiful, post-mask glow are typically your best bet for resetting your skin for a beautiful, picture worthy complexion.