These 30 Samoas Inspired Treats to Sweeten Your Day are the perfect addition to any dessert menu.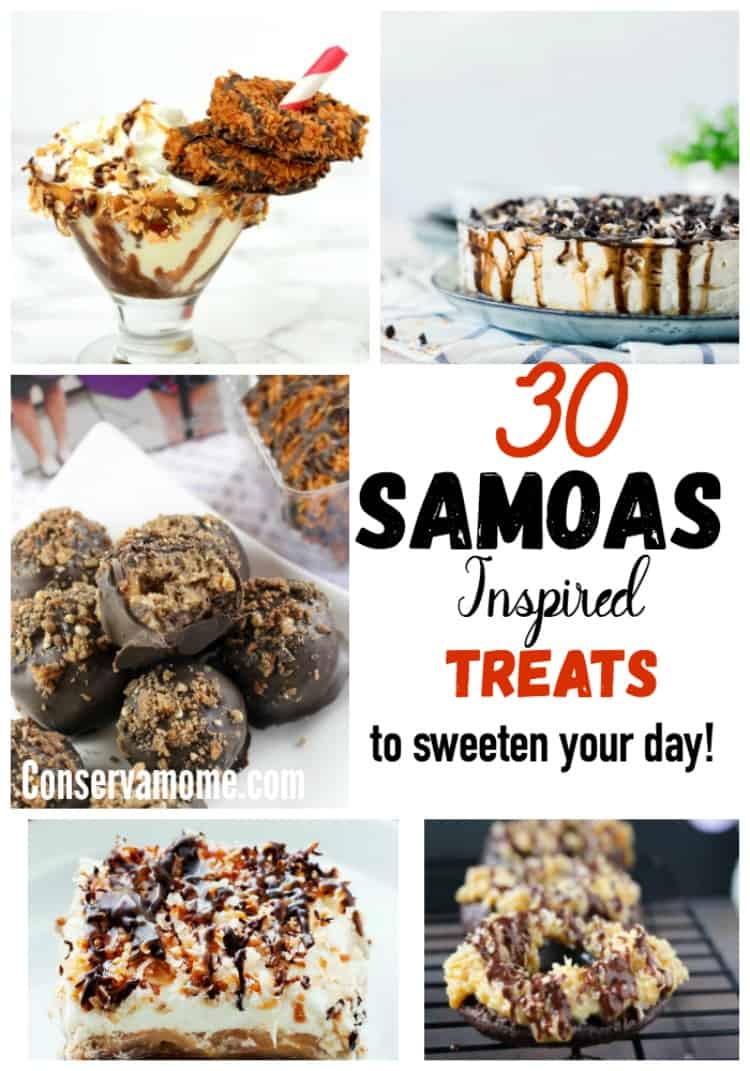 Samoa Cookies are one of the most popular Girl Scout Cookies. What is there not to love about these gooey coco-nutty deliciousness. Because Girl Scout cookies only come once a year here are some fun and delicious Samoa Cookie Inspired Treats to get the sweet tooth going. These are delicious and  addictive so make sure and make enough for you and the whole family…although it may be tough to share 🙂 Enjoy!
So enjoy these tasty treats 365 days of the year and not just once a year!