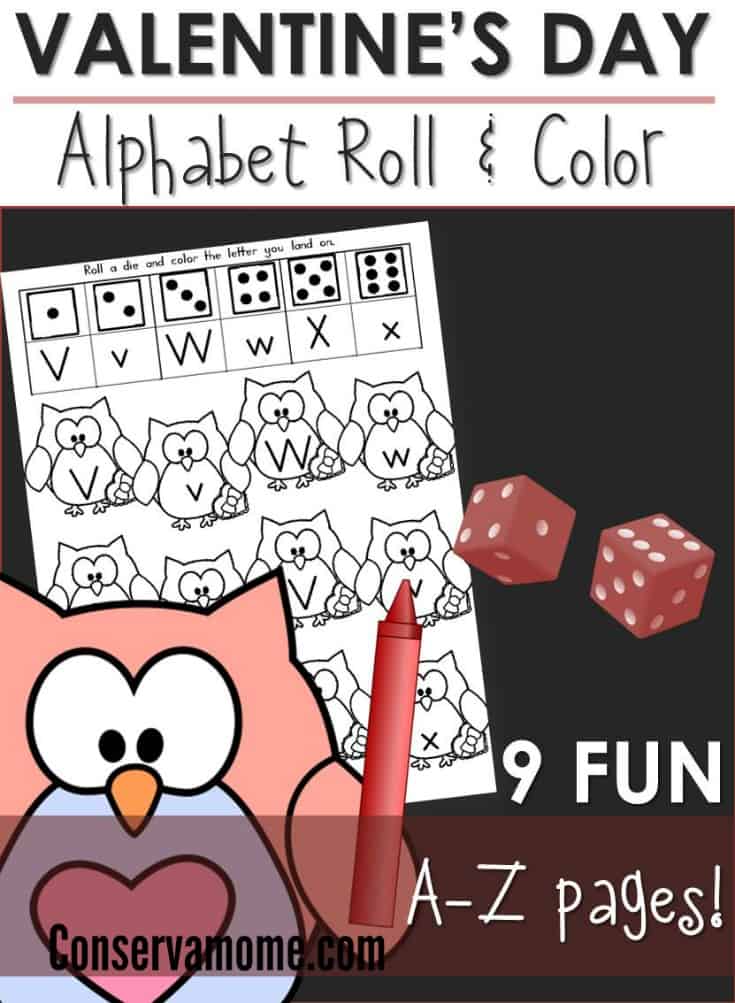 Valentine's Day is almost here! So let's celebrate the fun with an adorable owl alphabet activity sheet that will help your little ones practice their letters and numbers. This is a great way to help them strengthen their letter and counting. Best of all this is a fun activity set that will provide tons of fun for your little one.Thiseasy activity is 9 pages long, all you have to do is click on the picture and you will be able to pull it up as a pdf. Make sure and print it out and your little one will have tons of fun learning from this Valentine's Day Alphabet Roll & color game.
All you need are colors and dice. Have your little one roll a die and color the letter they land on. It's that simple!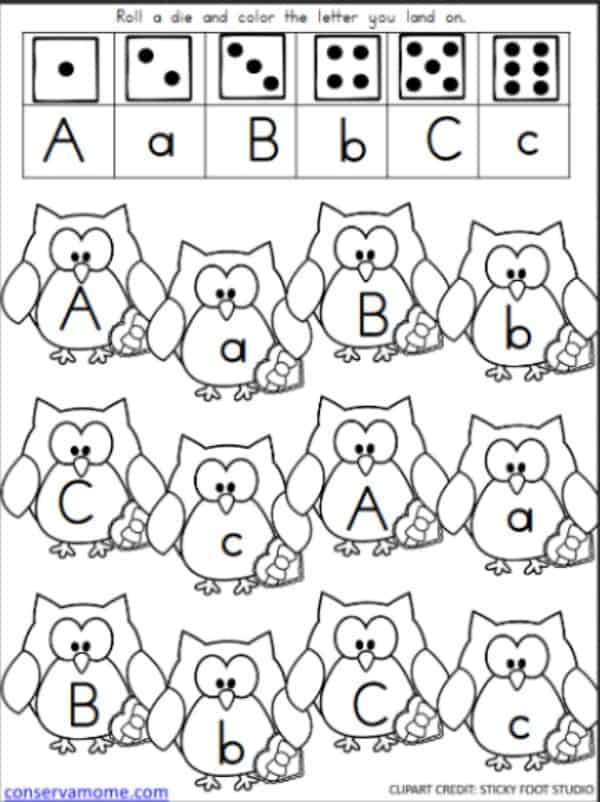 Are you looking for other fun Valentine's day themed ideas and fun? Head over here and check out 20 Valentine's Day Free Printables.  
Some fun Valentine Day crafts and Ideas for kids.
You can also check out some delicious recipes like a Valentine's Double Layer Fudge Or Crinkle Rose Cookies
With all this fun Valentine's Day can now be educational, Fun and delicious!
Enjoy and have fun making all these fun crafts!
Save