Storing stuff just got easier and prettier. Check out 20 Clever Storage ideas. These DIY Ideas To get Organized will be a huge hit in your home.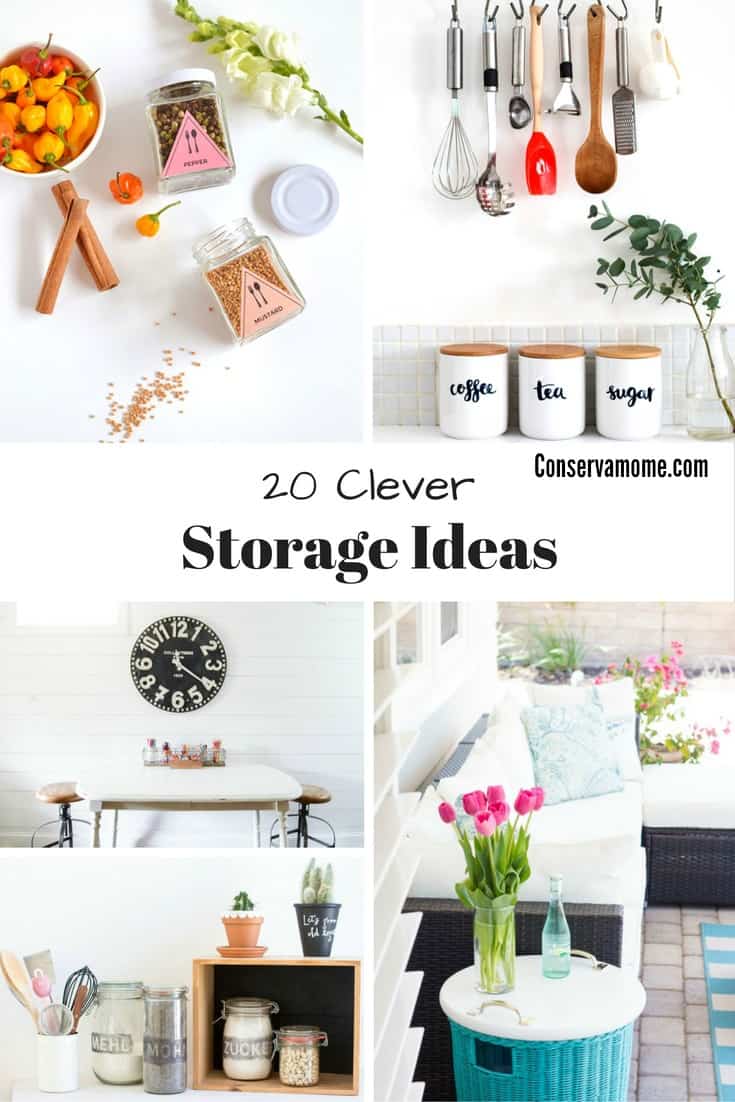 Some Great + Clever Storage Ideas to get you Organized!
Everyone has a Junk drawer, or more. It happens. Because let's face it finding storage for everything can be hard. Many times it's easier to just throw our stuff into drawers or bins and call it a day. However, it doesn't have to be that way. Here's a chance to take the brain work out of creating storage for the many things one can have in their home, office or anywhere.  So check out this neat round up of 20 Cleaver Storage Ideas that will help you get organized.
Looking for other great organization ideas? Who says you can't start little by little to get your life organized or at least some of the aspects of your home. Check out these two great one's below to help you get your home organized!
20 Smart Pantry Organization Ideas
What are some rooms in your home you need to get organized? What are some things that have worked for you?