Are you looking for delicious coffee house drinks in the comfort of your own home? Check out why the Ninja Coffee Bar is a must have! Plus read on for a delicious homemade Caramel Macchiato recipe at the end! Disclosure: I received the Ninja Coffee Bar free of charge for my honest opinion. However, my love of this product is all mine.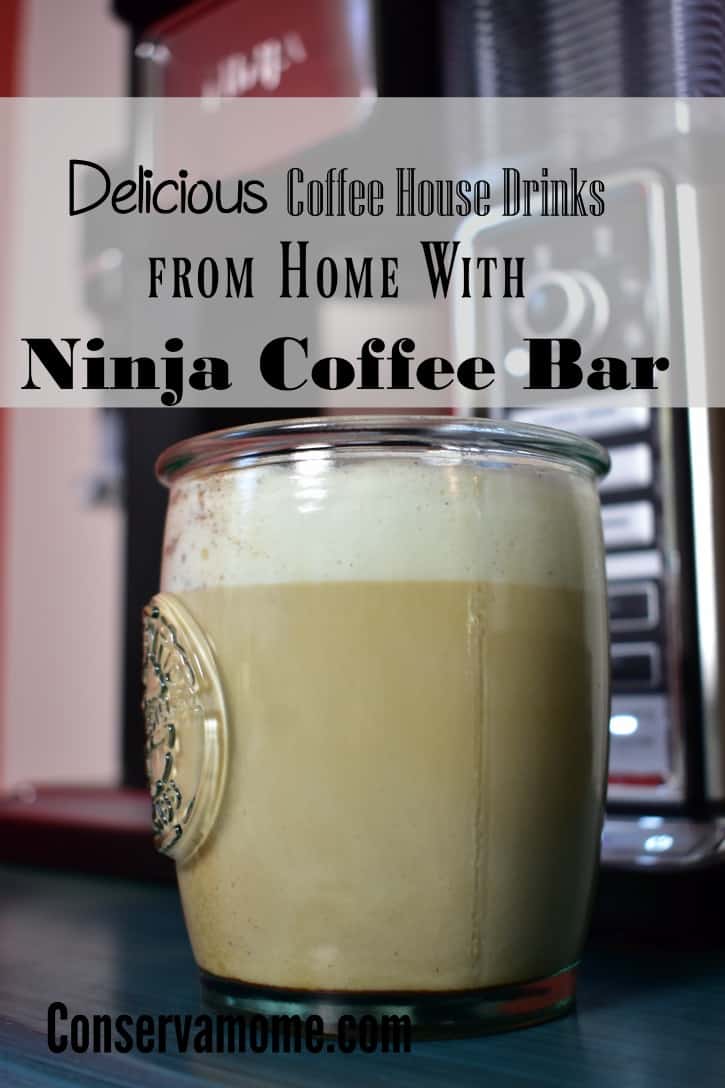 This post contains affiliate links. That means that if you make a purchase after clicking on a link I may earn a small commission at no extra cost to you.
Delicious Coffee House Drinks from Home With Ninja Coffee Bar
As a mother of 5 who is ALWAYS on the go, I run on Coffee. I love all sorts of coffee from Cafe Con Leche (Espresso with Milk) to Regular Brewed Coffee. I also love Caramel Mocha latte and delicious drinks that taste like dessert with a kick of Caffeine.
However, getting those drinks isn't always convenient because if you get one a week you're out quite a bit of a money, then stopping with 2-5 little kids always ends up costing me more. So when I found out the Ninja Coffee Bar (you can grab one here) could do it all I was intrigued and extremely excited.
At first glance it has a few of the parts you would find in a regular coffee maker like the water tank, coffee pitcher and grounds coffee basket. It's when you really start to look at it that you become amazed at all it has.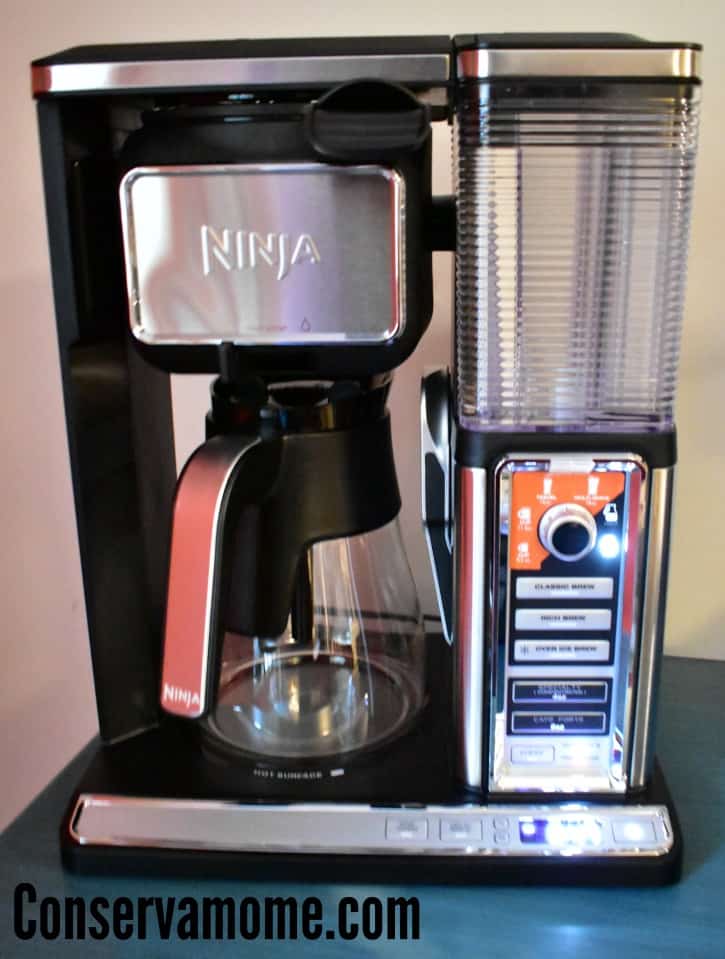 For starters you take control of what kind of coffee you want. You can choose the size from a single served cup to a Carafe of Coffee. You can also choose the strength and kind of coffee. Including over ice! YES! This coffee maker is so complete it's like having your own coffee house right in your kitchen.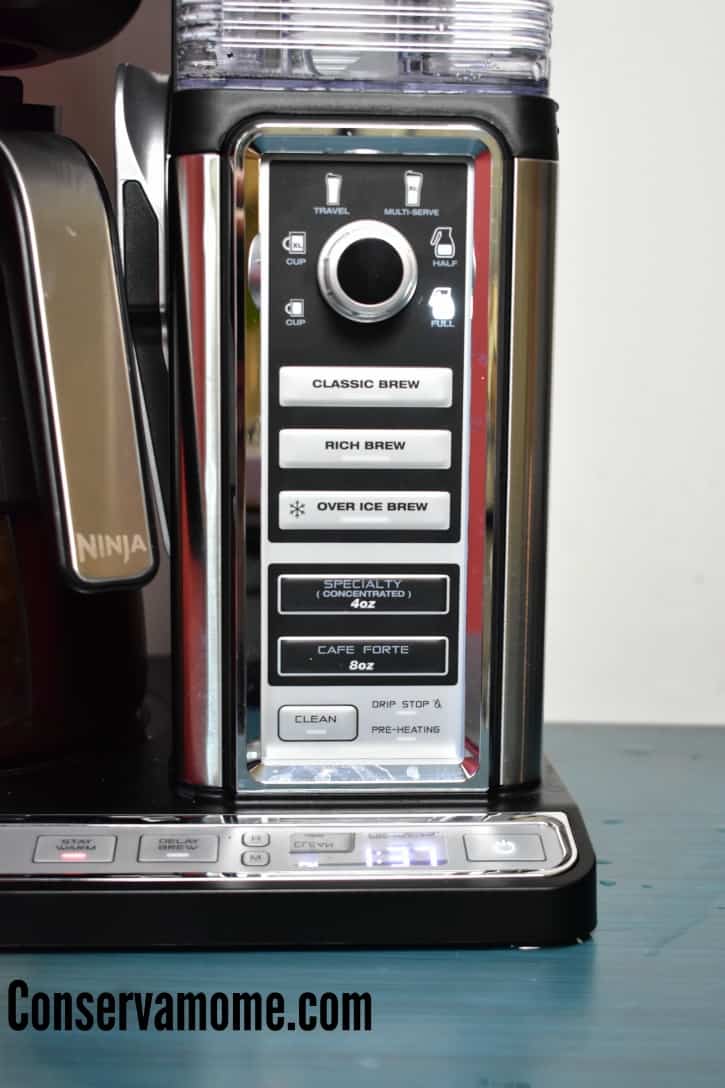 You can even choose specialty brew (for the Espresso style drinks) or Forte. You can even set Delay Brew to program it for your morning cup. The Ninja bar also brings its own scooper that tells you exactly how much coffee grounds you'll need for every kind of cup/carafe you'll make. Helping you truly make the perfect cup.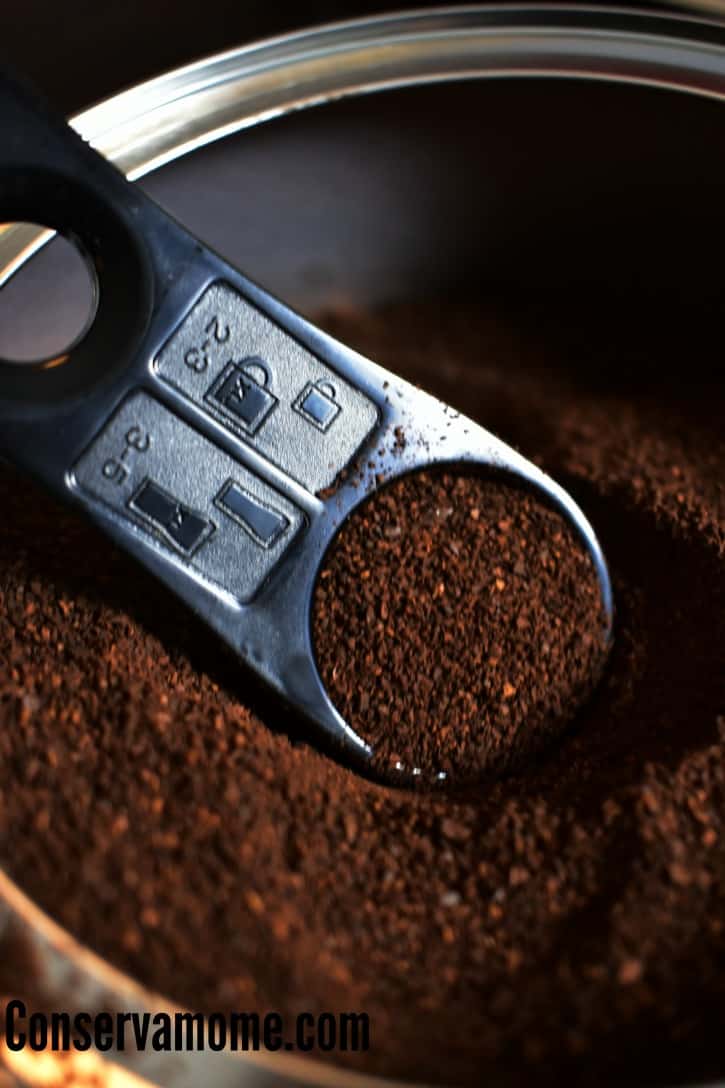 It attaches nicely to the side of the Ninja bar alongside the milk frother. This coffee maker has everything you need to make the perfect cup of coffee, conveniently tucked away so that it keeps the sleek look of this artistic looking coffee bar.
Gone are the days of bland tasting single serving cups. You pick the coffee you want and only make the cup you are going to drink. With a special little lever you're able to place your coffee cup and grab a quick cup anyway you like it.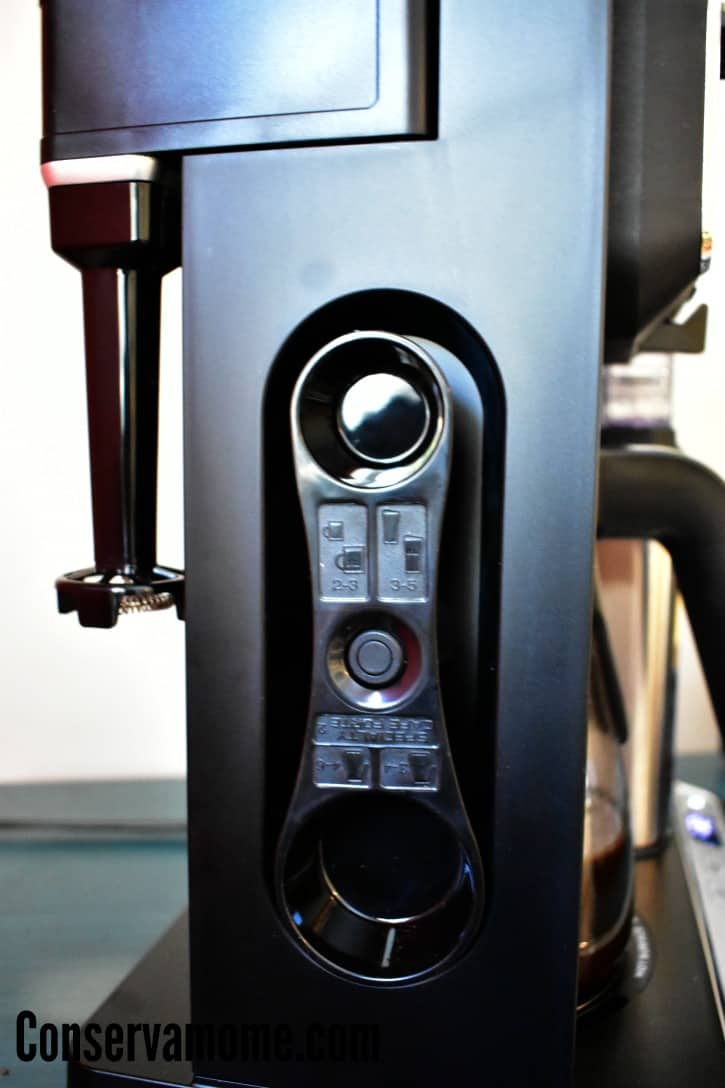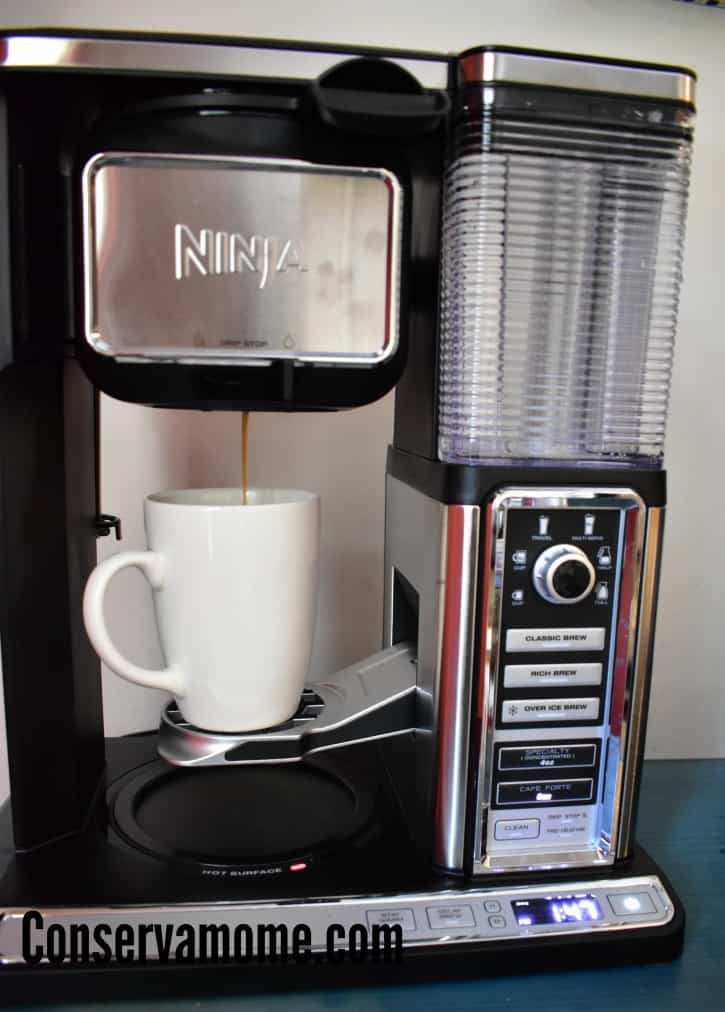 Hot summer day and in need of an iced coffee simply grab the included Coffee Cup that includes a hand straw and be out the door with a big cup of iced/or hot coffee. There's even a setting for that as well!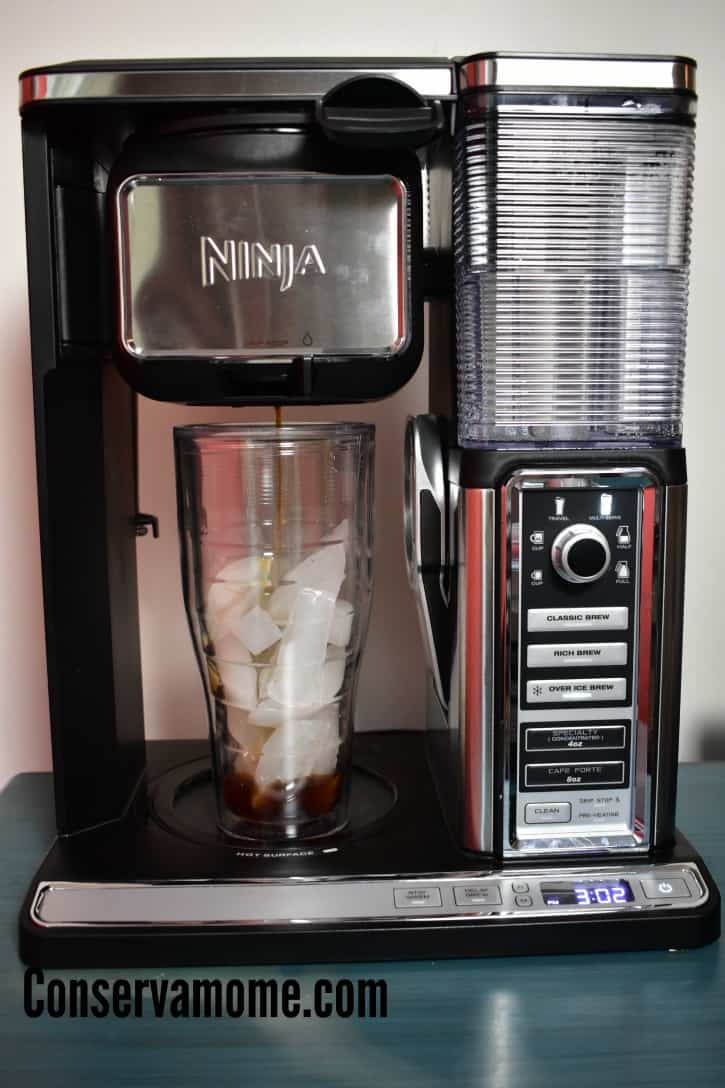 Isn't that divine?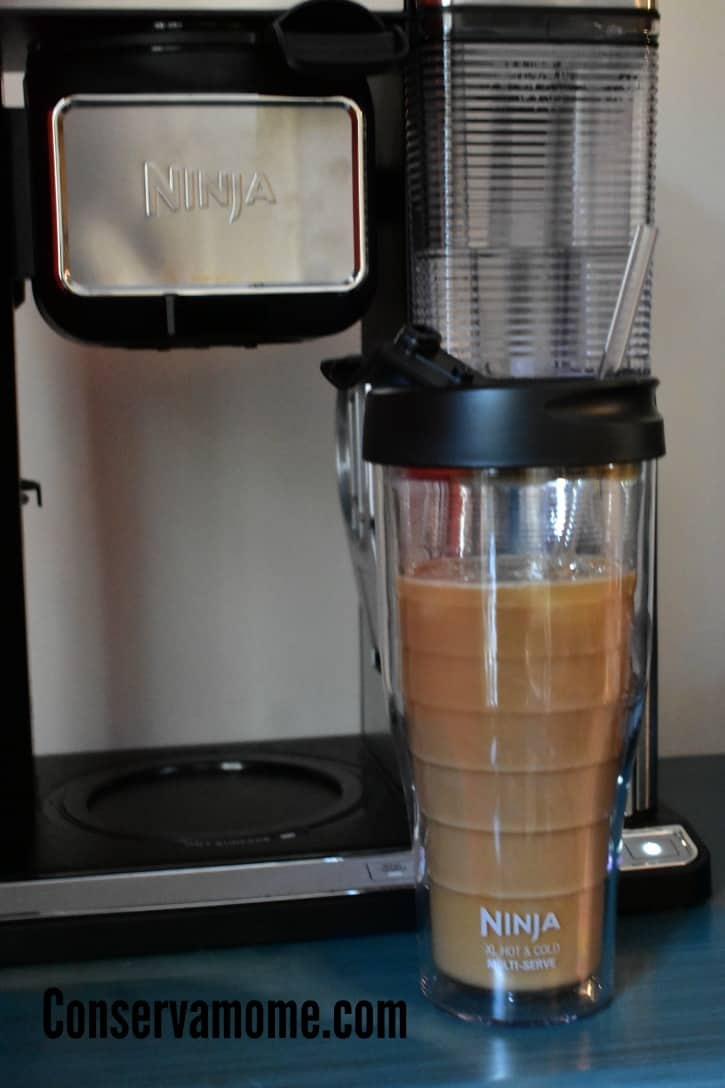 Even specialty drinks are a breeze with the attached milk frother . Making delicious foamed milk that will give any of your drinks that special touch.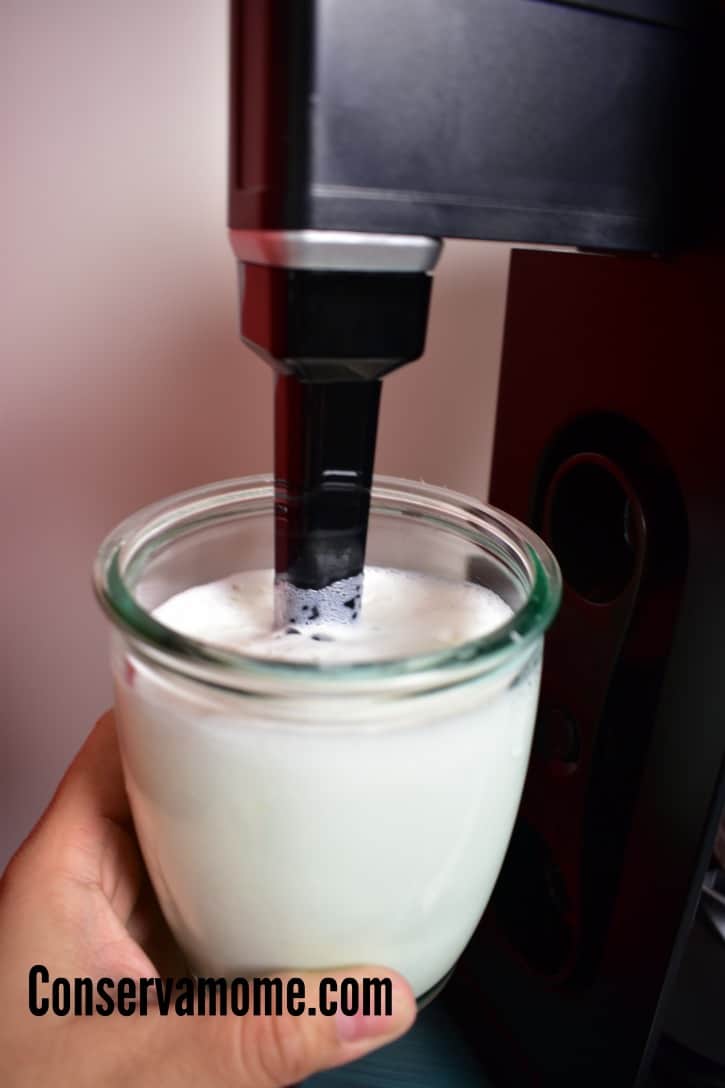 You really are stepping into the future with this gorgeous coffee maker. The sky is the limit to what you'll be able to create. However, it also comes with a handy "coffee recipe book" with some delicious recipes that will make even the toughest coffee critics fans.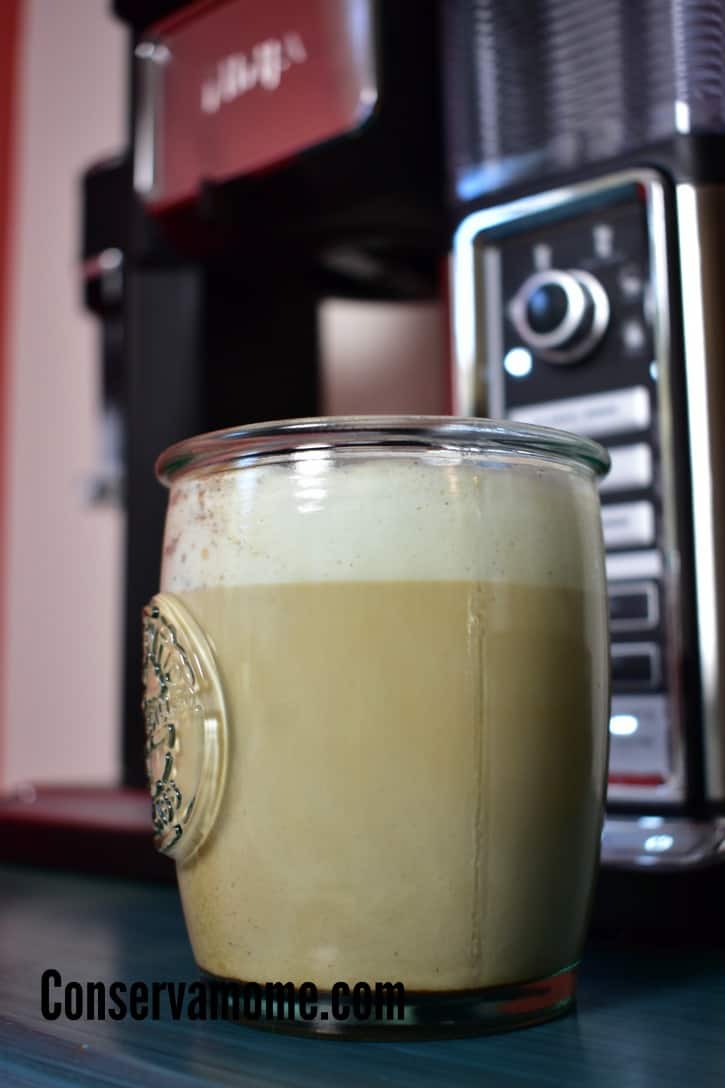 I've talked about all the specialty coffees it can make but how does the regular good old brew come out? Amazing and just how you like it. Since you're able to choose the strength your cup will come out just how you like it.
Stop wasting time and money at coffee houses, make your own delicious cup of coffee from the comfort of your home with the Ninja Coffee bar. If you get a coffee 5x's a week at your local coffee bar, you'll pay more than 1K a year in coffee. You won't even pay 1/10 of that for this gorgeous system.
Homemade Rich Caramel Macchiato
What you'll need:
Following the measurement above, place the ground coffee into the brew basket.
Set a mug in place to brew.
Select the Cup size, press the Specialty Brew button.
While coffee is brewing, place milk/ heavy cream and vanilla syrup into a glass jar , cup or microwave safe jar . Microwave on High for 1 minute. Remove from microwave, and pump the Frother 15 times.
When brew is complete, gently pour frothed mixture into coffee. Drizzle with caramel sauce.
Pin this fun recipe below and share this great product with friends!
So take my advice and check it out for yourself. You'll fall in love! Grab your own Ninja Coffee Bar here
Head to the Ninja Page to see even more amazing things this machine can make.
Don't forget to get social with Ninja on Facebook, Instagram and twitter!
Save
Save