A home office that isn't organized can be worse than not having one at all. So here are 5 Hacks For Improving Your Home Office.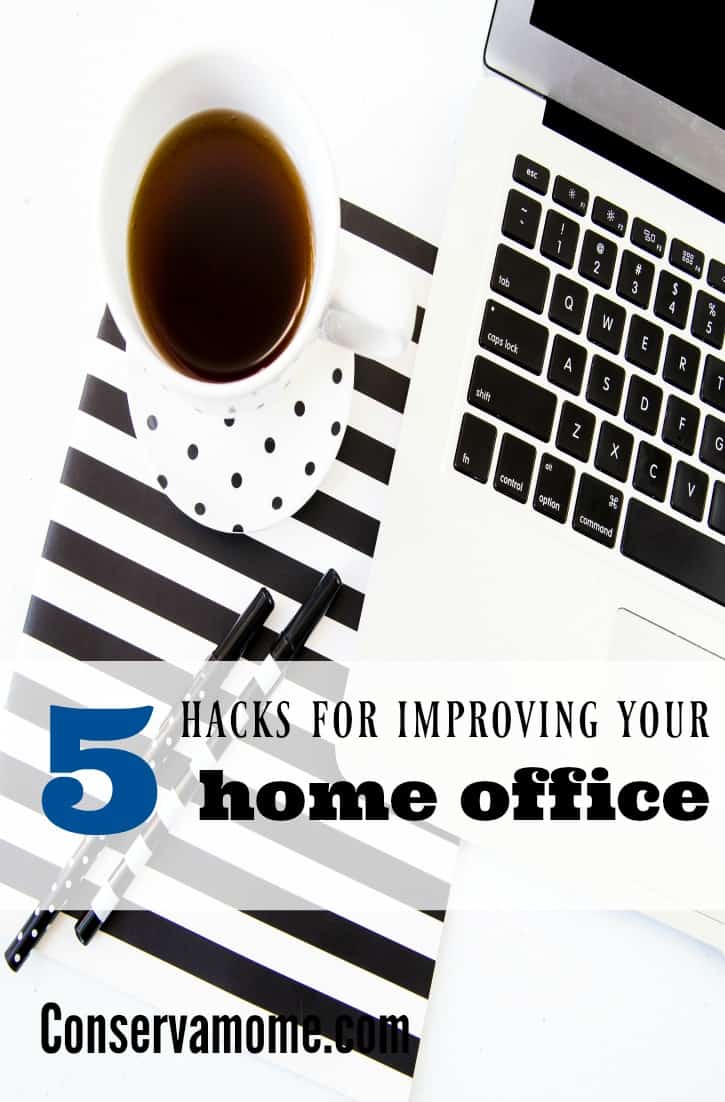 5 hacks for improving your home office
Whether you're a permanent freelancer, or you have the privilege of being able to work from home occasionally, having a productive home office environment is essential to your creativity. Just like any other working environment, the space needs to be motivational and constructive, so in today's article, I'm going to give you just a few top tips on how to improve that area in your own home.
Turn your wall space into a brainstorm
Who says your walls should just be painted or a place to hang artwork? You can easily turn it into a practical space for thoughts, appointments and schedules for the year. If you have a lot of space to work with, invest in a large white board, and if you're worried it won't look very chic, you can always add a funky stencil design around it, such as a speech bubble or a typewriter. If space is limited, you can buy rolls of stick-on white board that can be simply be taken down again. Or, if you're into that old-school vibe, how about using chalkboard paint over an area instead, and then hanging a vintage frame around the outside?
Maximise on storage
If you have a small space, you can still make room for all your little extras by using clip-on organisers. Or, utilise the under-side of a shelf by fixing jam jar lids to the bottom, and then filling the jars before screwing on. If you want some more cool design ideas like this one, click here.
Practical printers
One of the chunkiest items that can make a room look cluttered is the humble printer, but gone are the days when you used to have to keep an entire table free. Now, you can search for a printer that contains the paper and printer processes so that nothing sticks out or up, and you can put it on a bookcase to save on desk space. My top tip for this is to save money on ink as well by buying in bulk from a specialist website like Cartridge People.
4. Don't scrimp on the essentials
There are two things that you must not compromise on for an enjoyable working environment, and that's lighting and seating. Try to incorporate natural light where you can, and when it comes to your chair, invest in a high-quality, ergonomic model that will help to prevent back and neck problems.
It's important to make sure that your office has the best internet speeds available, especially during those times when you work from home or operate your own business. With that being said, look at making some comparisons to your current provider, perhaps exploring the likes of Frontier internet, for example.
Add a touch of the outdoors
It's been proven that adding plants to an office environment helps to boost productivity, stimulating the brain by removing impurities from the air whilst increasing oxygen circulation. Plus, they add a natural, welcoming feeling to a room. If you're limited on space, terrariums and succulents are a good alternative to the standard pot plant. You can also personalize them, opting for your own miniature secret garden, or a beach theme with a mixture of colored sand and shells.
Do you have any more ideas for home office hacks?
Save