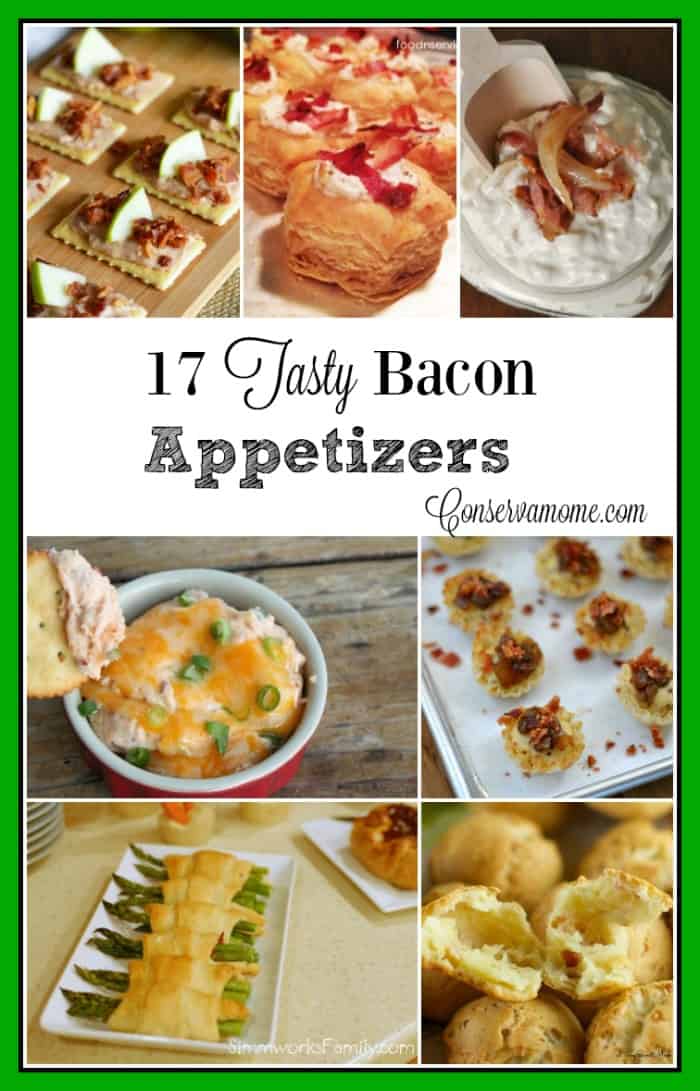 Who doesn't love Bacon!!? It's one of the most delicious treats out there. With a crispy, salt flavor that makes any food delectable and amazing it's just so delicious to eat. Add it to any dish and it goes from yummm to wow! Bacon has become a popular addition to many recipes. Whether you add it to something salty or add it to something sweet, your dish will be a hit with this delicious addition. Bacon has become a must have in many top recipes. So it's only natural to make it the guest of honor at any event.  Here's a list of  17 Tasty Bacon Appetizers that will make any party a huge hit.
These recipes are easy and delicious. Can be used as a sweet or savory start to any gathering of right.
Now that you have a list of these fantastic and delicious recipes make sure and add them to your next party or gathering. These are sure to be a huge hit wherever and whenever you use them!