Are you looking for a simple salad recipe that gives you all the glorious flavors? You're going to love the taste of this BLT Pasta Salad! It's seriously the perfect summertime salad.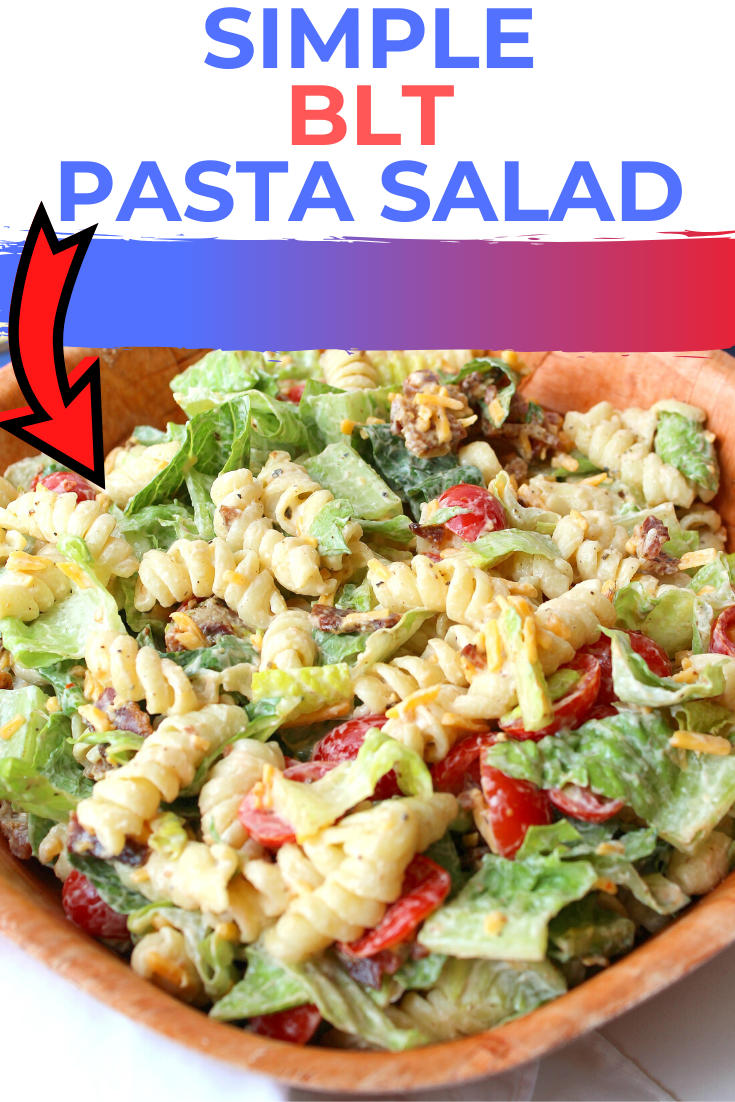 Delicious BLT Pasta Salad
I'm a big fan of salads. So much so that I'm always looking for fun ways to add a unique flavor and spin. Because while I love the taste and health benefits that salads offer, I'm also very aware that after a while, salads can become a little…boring.
And no matter if you're eating a pasta salad or a lettuce salad, there are simple ways to spruce up the flavor that you can easily do. What I love about this DIY pasta salad recipe is that it has the crunch of the bacon mixed with the creaminess of the sauce.
While I literally love making this for myself and my family, it's also a super simple dish to whip up for a family gathering or outdoor BBQ as well. You can eat this recipe can be eaten as a stand alone meal or you can add it as part of a delicious recipe like this Roasted Rosemary Chicken recipe or this Instant pot poached chicken.
Trust me on this one, you really won't miss the bread not being part of the factor in this simple BLT Pasta Salad.
Ingredients needed for this BLT Pasta Salad
Salad:
8 oz rotini pasta
3-4 cups chopped romaine lettuce or about 2 romaine hearts
1-pint grape tomatoes — cut in halves
1 ½ cup shredded cheddar cheese
1 ½ cup bacon bits or pieces – not canned bacon bits
Homemade Dressing:
¾ cup mayo
¼ cup sour cream
1 Tbsp. milk
½ teaspoon pepper
1/4 teaspoon salt
¼ teaspoon garlic powder
¼ teaspoon crushed red pepper — This is optional but gives it a nice little kick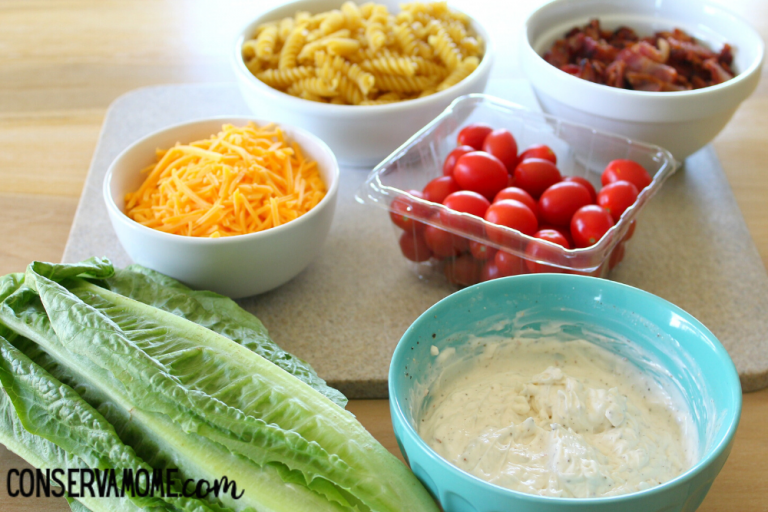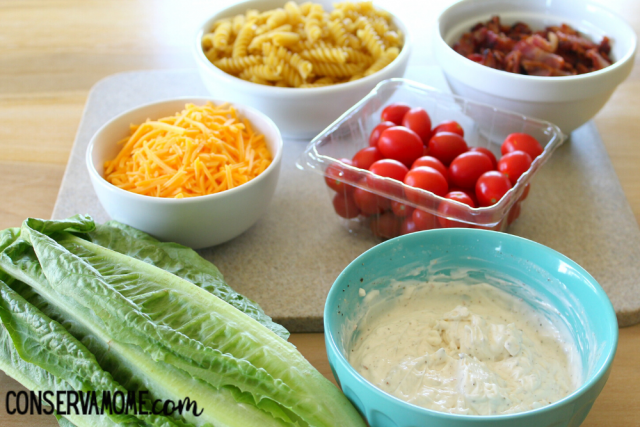 How to Make a BLT Pasta Salad
Start with the dressing, by stirring together sour cream, mayo, milk, pepper, salt, garlic powder, and crushed red pepper. Whisk until smooth and well mixed .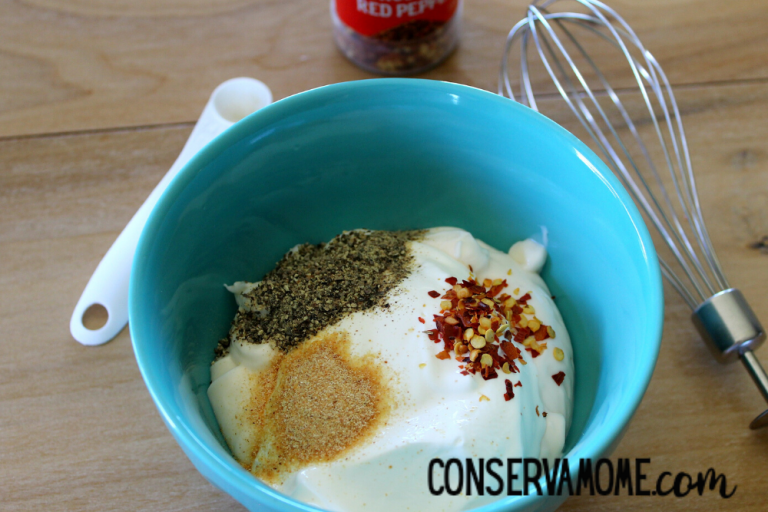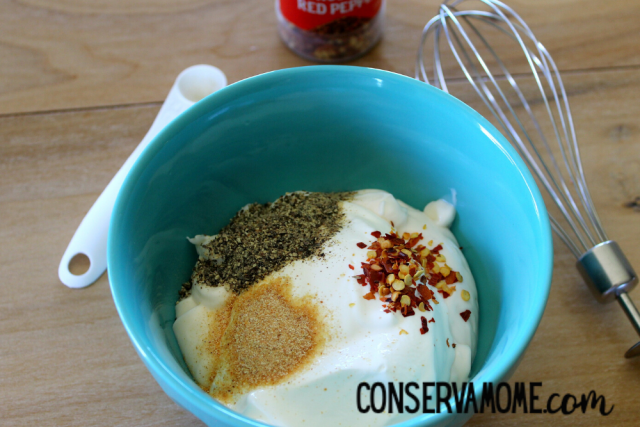 Cook pasta according to package instructions. When al-dente drain and transfer to a large bowl.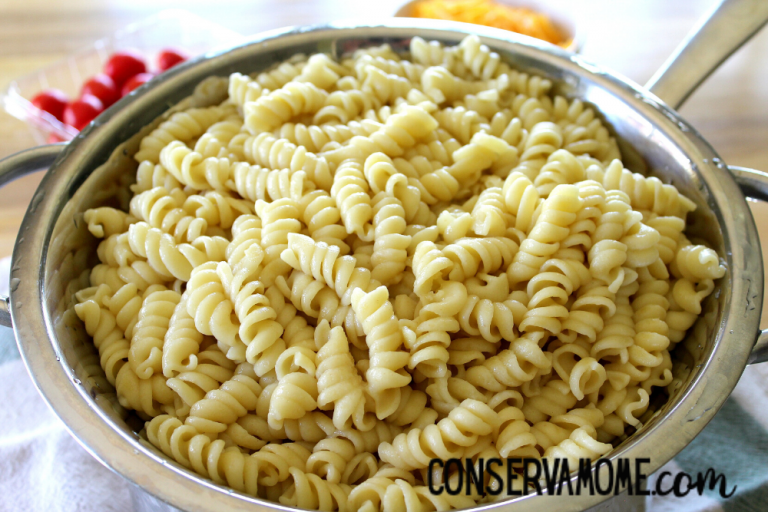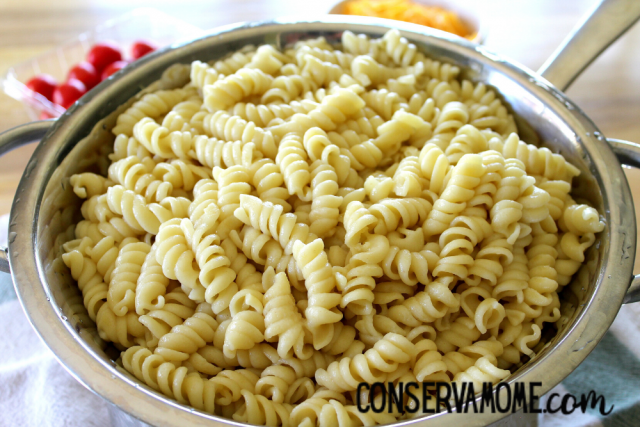 To your pasta bowl add in chopped lettuce, tomatoes, shredded cheese, bacon, and your dressing.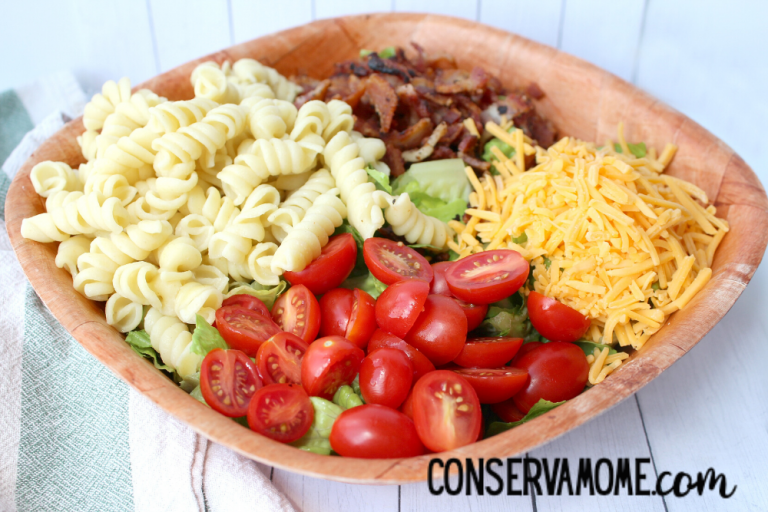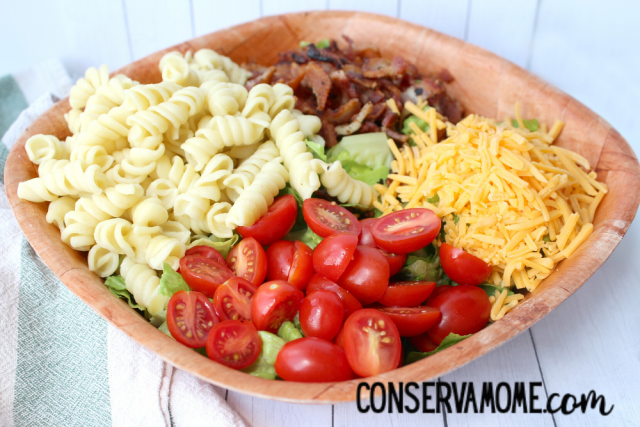 Toss all ingredients until they are well combined.
Chill in the fridge if you like it cold like I do or you can serve immediately.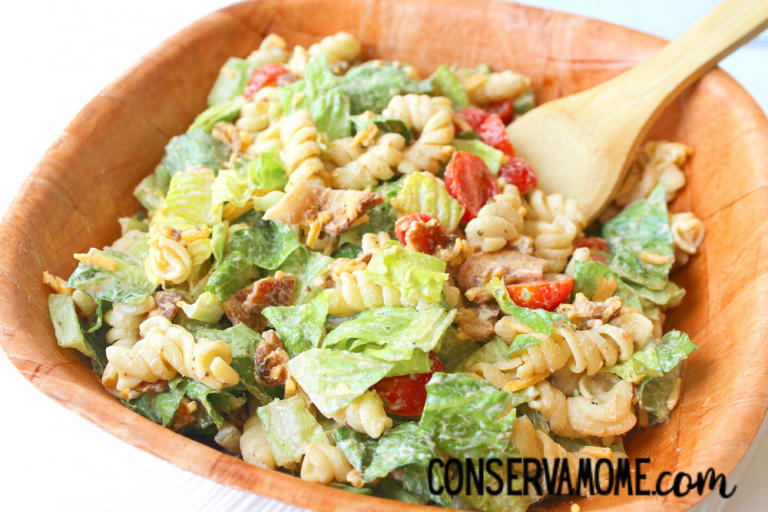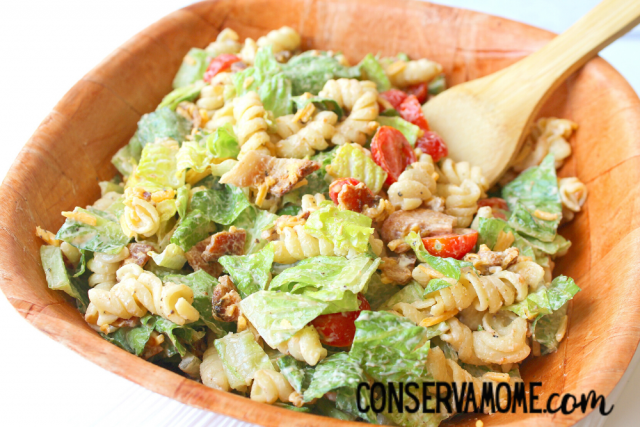 How do you store this pasta salad once done?
Since it makes a good size batch, there's a good chance that you're going to have a few leftovers for later. Due to the ingredients used, this recipe needs to be stored in the fridge.
Just add the leftover pasta salad to a container with a lid and keep it in the fridge for up to 3 days. This is also one of those recipes that tend to get more flavorful over a day or so as the flavors mesh together so you might find that you enjoy it more after it's rested a day.
Can you meal prep this salad in advance?
You can. If you know that you're going to be running short on time, you can easily meal prep and cook the noodles up a day ahead of time to save you some more time later on down the road.
Make certain that you check out our Easiest Ever Patriotic Red, White & Blue Cake Recipe because we all know that a good dessert is important, too!