Nothing says summer more than Bomb Pops. Here's a delicious treat just for adults. These Adult Bomb Pops are Easy Spiked Freezer pops recipe .

*This post contains affiliate links. That means that if you make a purchase after clicking on a link I may earn a small commission at no extra cost to you.
Adult Bomb Pops : Easy Spiked Freezer pops recipe
Summertime is the perfect time to enjoy delicious ice pops. It's hot, you're relaxing and you want something frozen and delicious. I know there's nothing more enjoyable than a cold ice pop on a hot summer's day.
Well do I have a fun treat for you. Kids love ice pops but why should they have all the fun? This spiked ice pop recipe is so phenomenally delicious They taste like the delicious bomb pops you grew up with as a child, with a kick. .Why not take the ice pop concept to another level with these delicious treats.
Best of all these will cost you a lot less than buying them ready made at the store.
There are so many great ways to relax during summer months you can enjoy these fun freezer pops or some delicious Jell-o Shots or Lime pie Jell-o shots. There are so many fun treats to enjoy during the hot summer months. Head below to see how easy it is to make these adult bomb pops.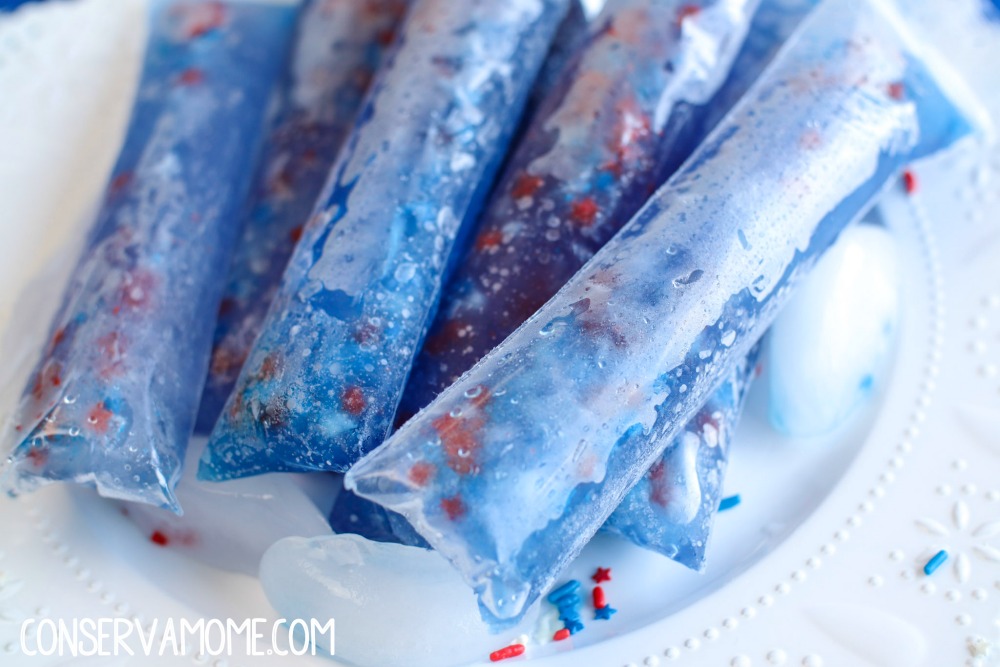 Prep Time: 5 min
Makes: 3 bomb pops per Smirnoff Ice bottle
What you need to make Adult Bomb Pops
1 bottle Smirnoff Ice (Red,White & Berry)
3 tsp sprinkles
3 oz vodka
popsicle bags
****Note****
If the Bottle of Smirnoff Ice Red,white and berry is sold out (which I've seen happening) Substitute the smirnoff ice for plain and for the vodka add the Smirnoff Red White and Berry Vodka.
How to make Adult Bomb pops
1. Pour 1 oz vodka into bag
2. Pour Smirnoff into bag up to fill line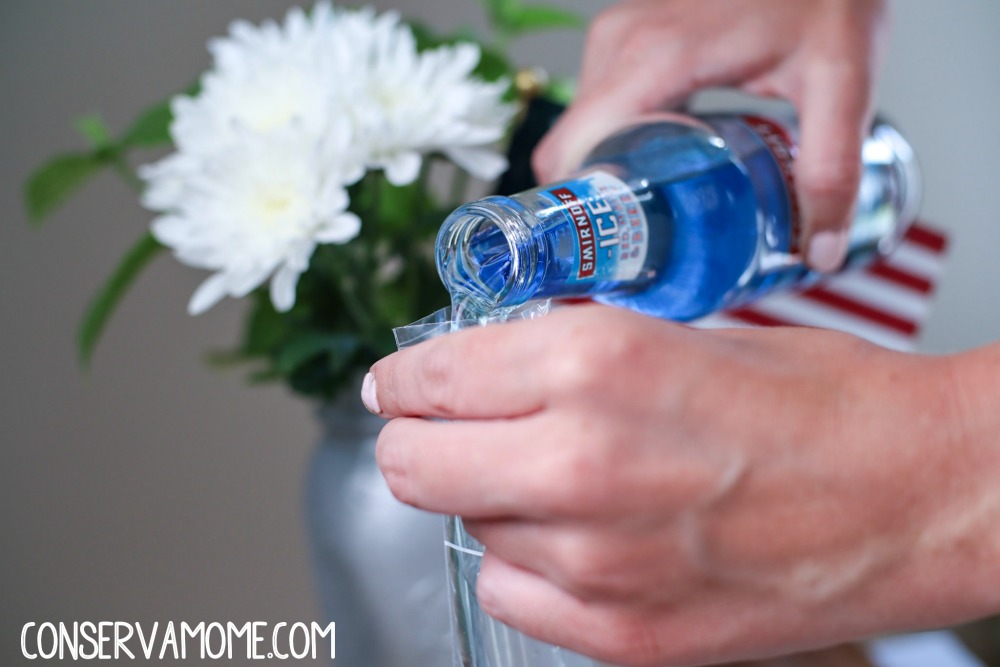 3. Add a tsp of sprinkles
You can smush the bag a bit to mix the pop around before freezing. Lay flat to freeze to evenly distribute the ingredients.
4. Freeze 5 hrs or overnight
These delicious ice pops will be the perfect addition to any gathering, party or just because. They have a fun zing to them making them the perfect adult treat.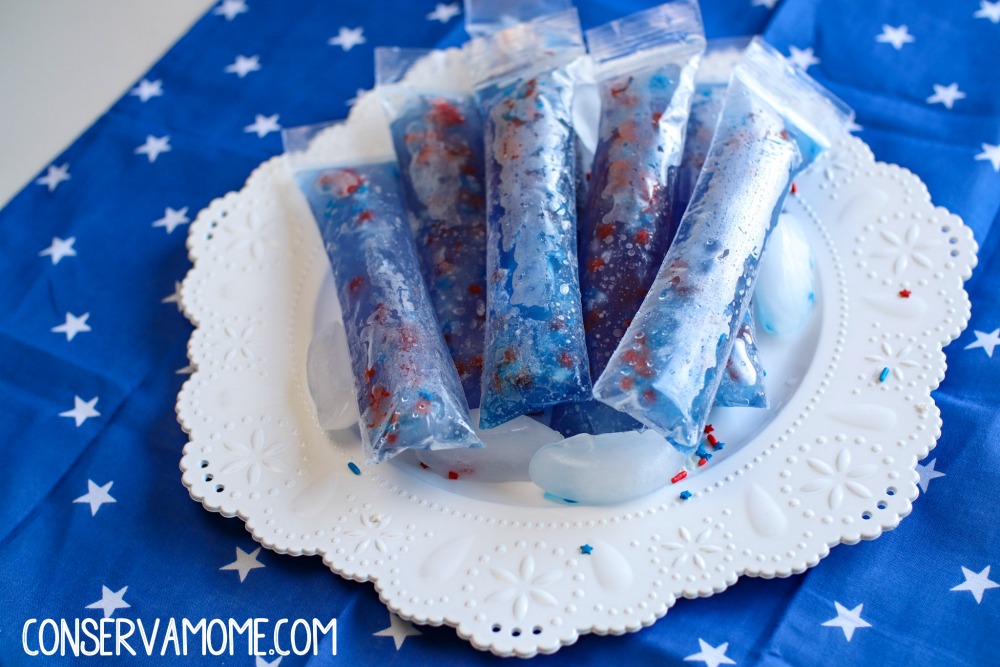 Head over to check out more delicious and refreshing adult popsicle recipes.