This delicious roundup of 20 Adult Popsicle Recipes will cool down any hot summer day. Check out how easy and delicious these recipes can be!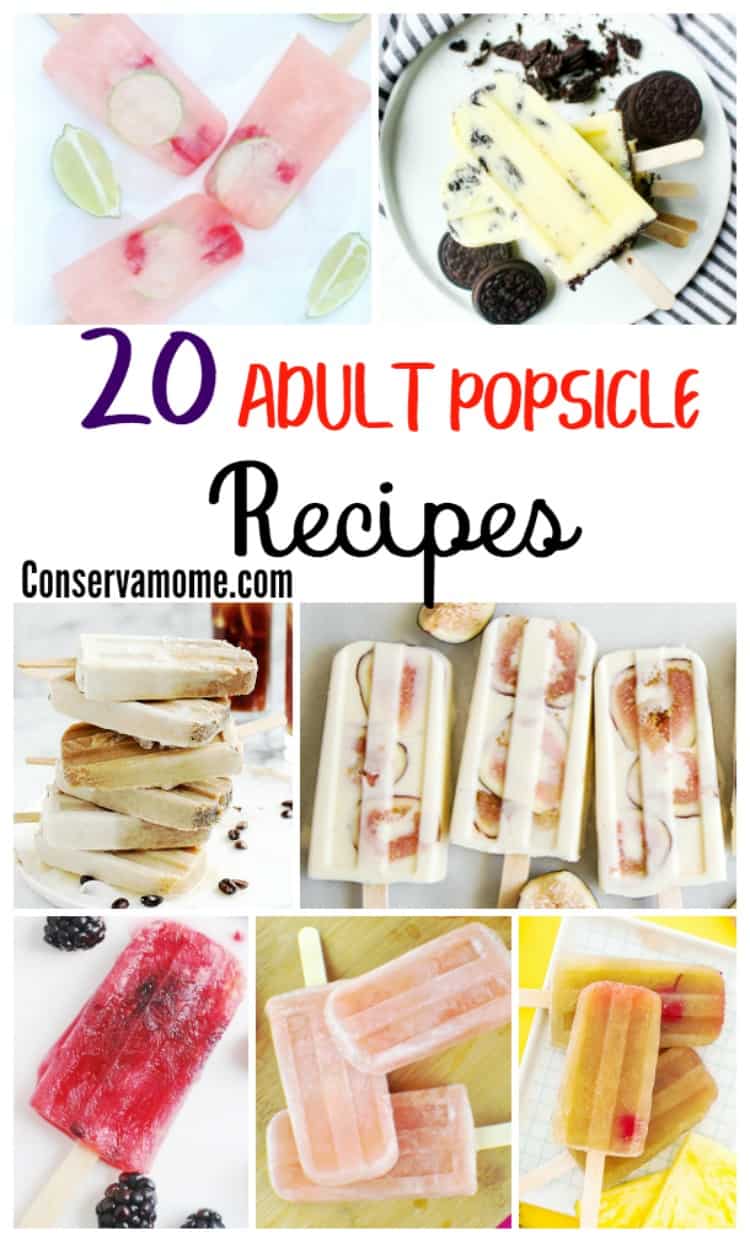 Adult Popsicle Recipes to cool you down
Summertime is the perfect time to kick back with a delicious cool treat. Whether you're at the pool or at an afternoon bbq the perfect treat is right in your freezer. Who said kids are the only ones to have fun when it comes to eating delicious popsicles. With summer temperatures coming at us, sitting back with a delicious popsicle just got easier. These refreshing and tasty recipes will make any hot afternoon absolutely perfection. All of these popsicles are made just for the adults ready for a delicious spiked treat, check out how refreshing all these recipes are and try a few to help you cool down this summer!
The Sweetest Occasion – Blackberry Raspberry Sangria Popsicles
Yes to Yolks – Spiked Cookies and Cream Pudding Pops
Revamperate – Vodka Watermelon Popsicles
Revamperate – Peachy Raspberry Sangria Popsicles
Sunny Sweet Days – Redd's Pops
Mom on the Side – White Russian Pops
Sarah Hearts – Pineapple Cherry Rum Cocktail Popsicles
Home Cooking Memories – Frozen Sweet Tea Vodka Pops
Gliter n Spice – Irish Cream Frappuccino Popsicles
Cook Nourish Bliss – Creamy Coconut Mojito Ice Pops
The Little Epicurean – Whiskey Yogurt Fig Popsicles
That's So Michelle – Cherry Beer Garita Popsicles
DIY Candy – Blueberry Moscato Boozy Popsicles
Five Heart Home – Rudy Red Moscow Mule Boozy Popsicles
A Beautiful Mess – Pina Colada Popsicles
Yes to Yolks – Kahlua Coconut Cream Affogato Popsicles
Real Food by Dad – Pineapple Serrano Margarita Popsicles
Endless Simmer – Dirty Pirate Popsicles
Mom on the Side – Rum Chata Root Beer Popsicles
Spoonful of Flavor – Chocolate Dipped Strawberry Red Wine Popsicles
Want to make some cool cocktails? Check out 15 fun summer cocktails to keep you cool.
Looking for a kids friendly version? Check out these 15 Refreshing fruit popsicles Perfect for a younger audience 🙂