You'll fall head over heels with this salted caramel and bacon donuts recipe. They're so crazy easy & fast to make you'll fall in love. Most important it will make you want to try other great flavor combinations!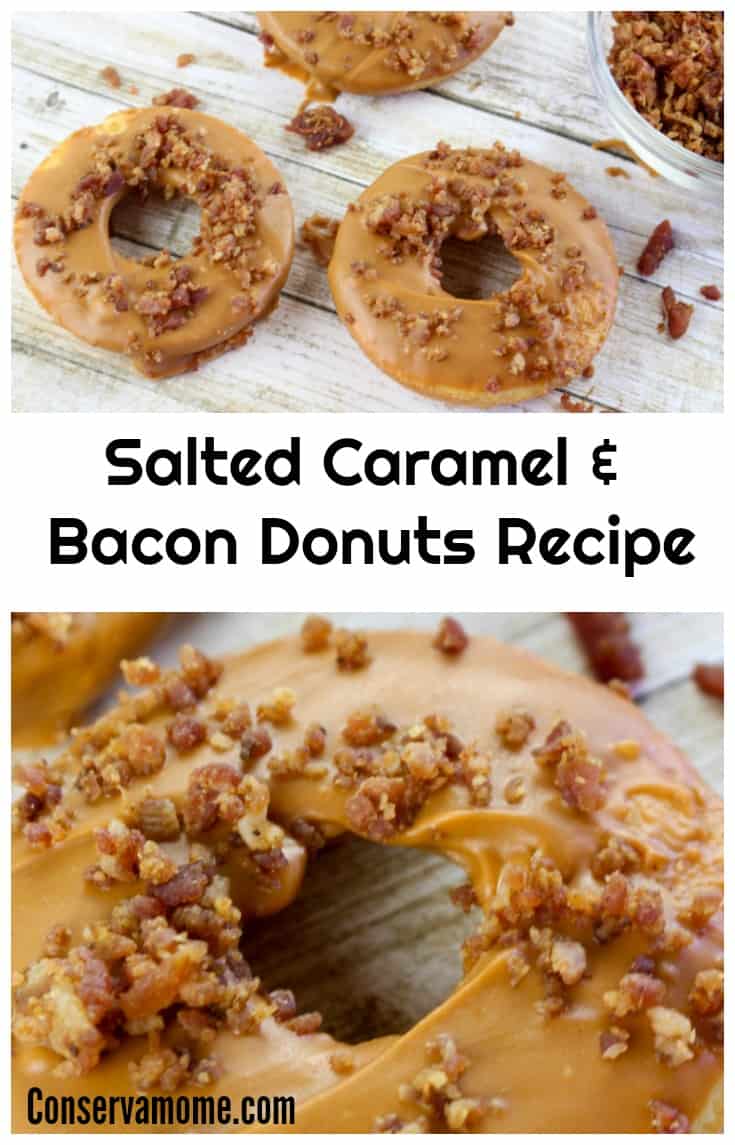 Salted Caramel and Bacon Donuts Recipe – Easy & Fast to Make!
Salted Caramel and bacon is such a delicious combination. The sweet and savory mixture makes anyone's mouth water. I know the mere thought of the two makes me start to drool. So what better way to combine these two delicious flavors than in a delectable doughnut recipe? This recipe is so easy to make you'll wish you would have known about it for years. It's perfect for brunch or just because. Make it for a gathering of friends or a get-together. People will think you went to a gourmet bakery to grab these delicious donuts. Little will they know it took minutes to assemble and the simplest of ingredients to make. So what are you waiting for? Check out this delicious and easy
What you'll need:
– 1 box of cake mix (I used the Krispy Kreme donut mix)
– 2 Eggs
– 2/3 Cup of Water
– 1/3 Cup of Vegetable Oil
– Bacon pieces
Directions
– Mix cake mix, water, vegetable oil and eggs according to the cake mix box.
– Spray
donut
pan with cooking spray.
– Pour
donut
mix into a measuring cup for easy pouring. Pour the
donut
mix into the
donut
pan, making sure not to fill all the way to the top.
– Bake for 12 minutes at 350 degrees.
– Let cool for 5 minutes.
– Dip the top of each
donut
into the salted caramel candy melts. Let harden for 5 minutes.
– Top each
doughnut
with bacon pieces.
Tell me this isn't to die for?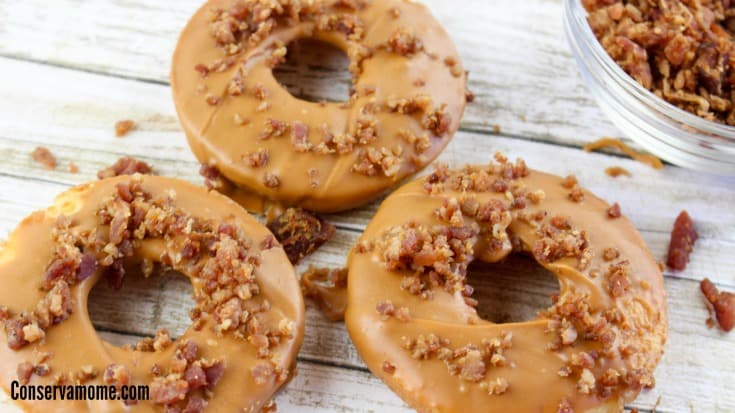 Seriously! People will think you got this from a gourmet bakery. You will know the secret at how easy these delicious Salted Caramel and Bacon Donuts are to make.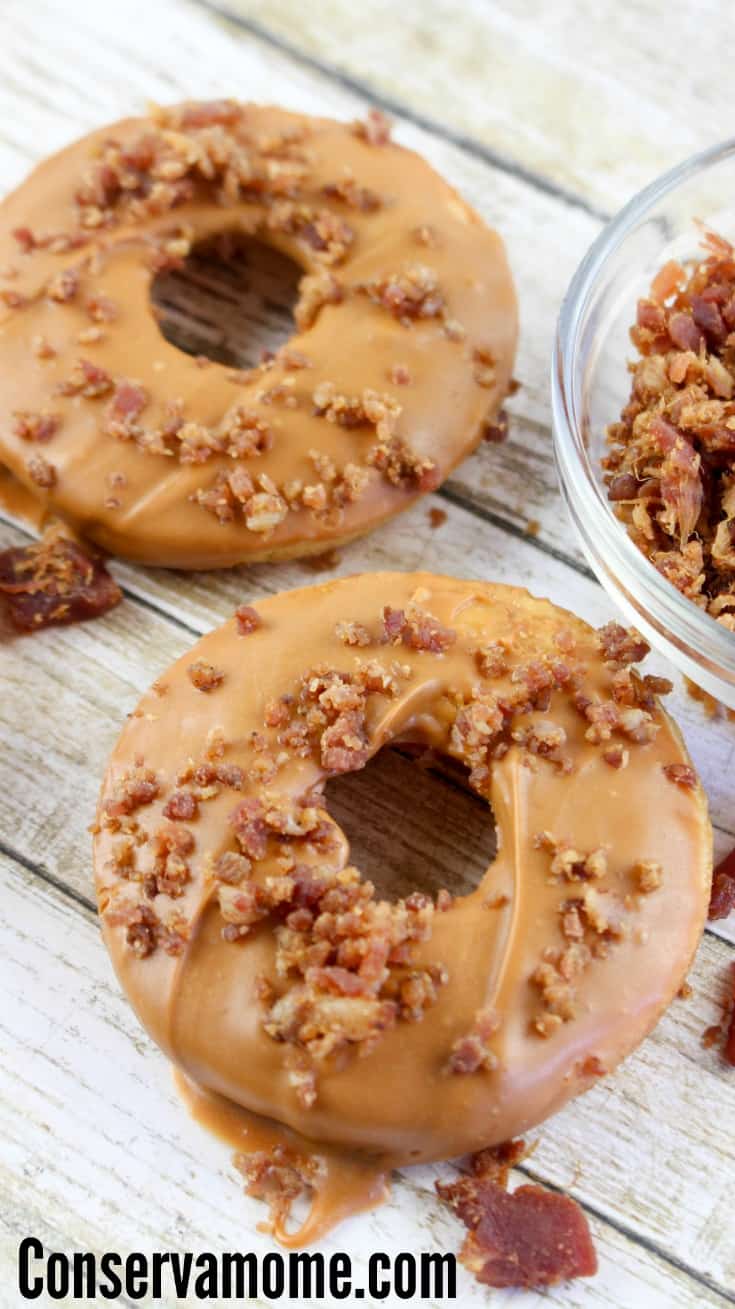 Yum!!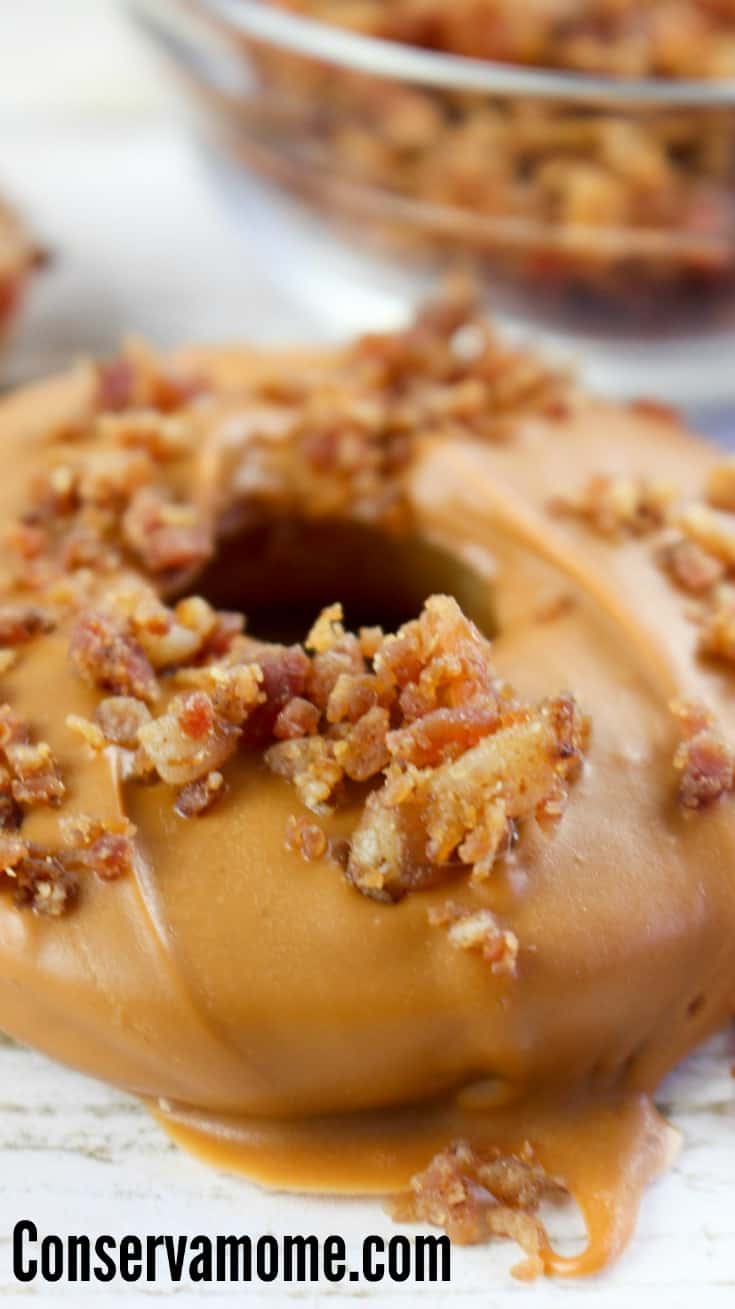 Check out the video below that shows you the complete process for making these delicious treats:
– Enjoy!