Toddlers aren't exactly the easiest to get things done with. Taking pictures can be one of those instances where you have to really think outside the box. Check out 5 Tips for Photographing a Toddler to help get you great memories of your toddler. This is a sponsored post on behalf of Canvas Factory. However, all opinions are 100% mine.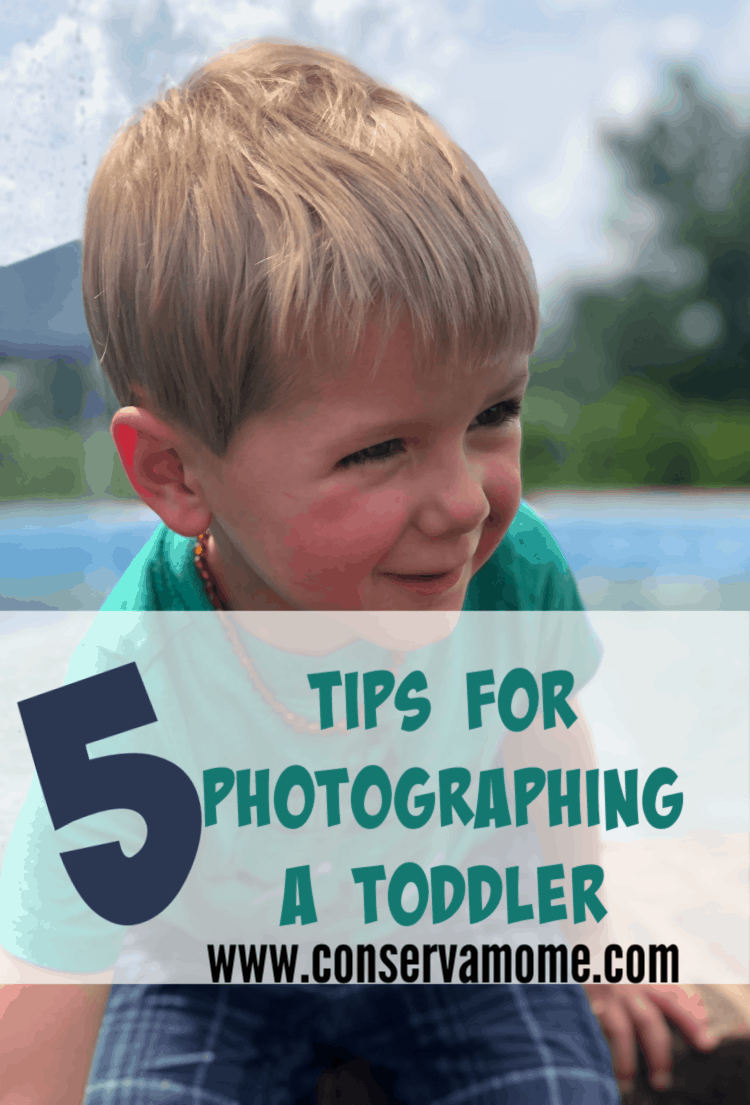 5 Tips for Photographing a Toddler
Photographing toddlers: It's not easy. And it's not going to be easy for another few years yet. It was easy when they were tiny and didn't wiggly, squirm, or quickly look away right as the camera clicked. But even then their expressions weren't always the most photogenic. Professional photographers have their own bag of tricks when it comes to helping children cooperate, but what about the mom who wants to snap her own gallery worthy shots of her children? It is not easy but moms are clever and there are certainly a few tricks we can use to coax even the testiest of toddlers into "posing" for a nice picture. Keep on reading to find out 5 tips for photographing toddlers.