Disclosure: I received this Summer Infant Baby Glow Video Monitor free of charge to facilitate my review. However, All opinions are 100% mine.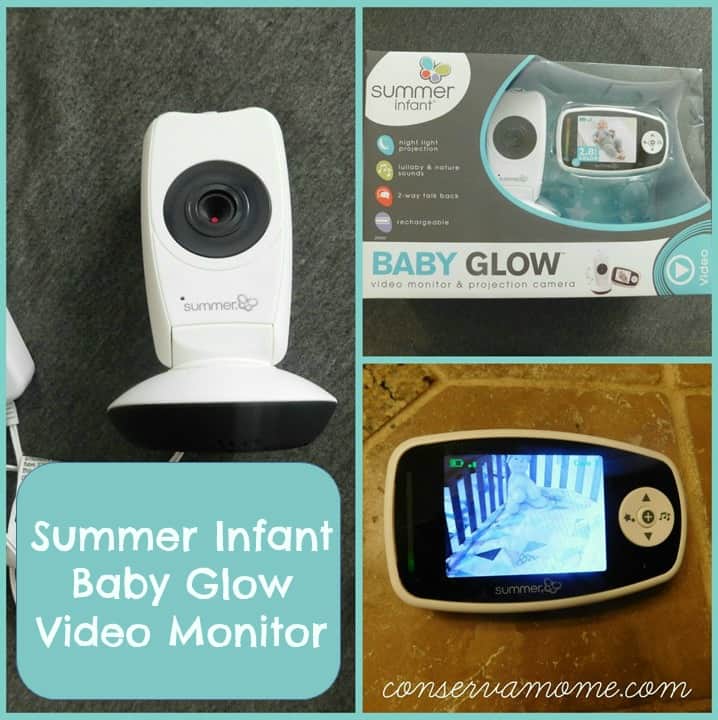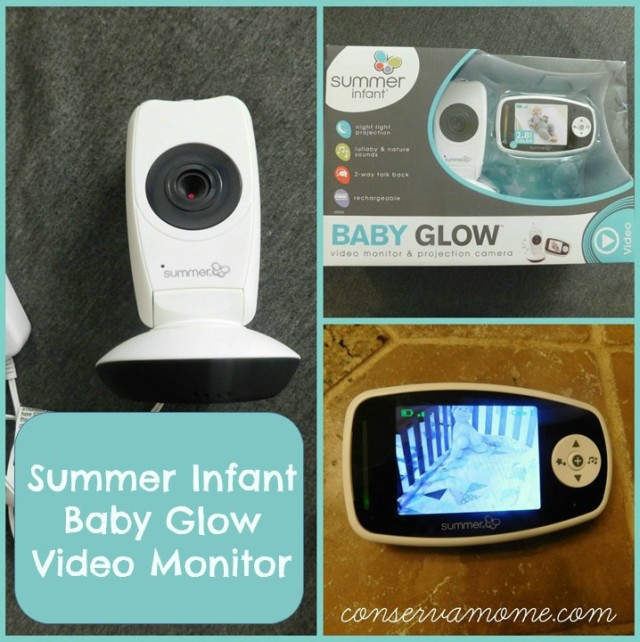 The most important thing to me as a mom is knowing that my daughter is always safe. When she was little I used to sneak over to her crib and watch her breathing, and then around six months old we decided it was time to move her into her own room. I was a nervous wreck. I had no idea how I would be able to  sleep through the night with what felt like having her crib miles away! We originally bought an old fashioned two way monitor, but it wasn't enough to make me feel confident that everything was okay. Every peep made me SURE she was stuck in the crib or had somehow figured how to unsnap her diaper. So off to the store we went! We bought a Summer Infant baby monitor with video capabilities and nighttime was officially saved. The ability to see what she was doing at any time made it so much easier to relax, and once again sleep was a real thing in our lives! I recently had the opportunity to try Summer Infant's Baby Glow video monitor and projection camera and I'm in love. Let me show you why!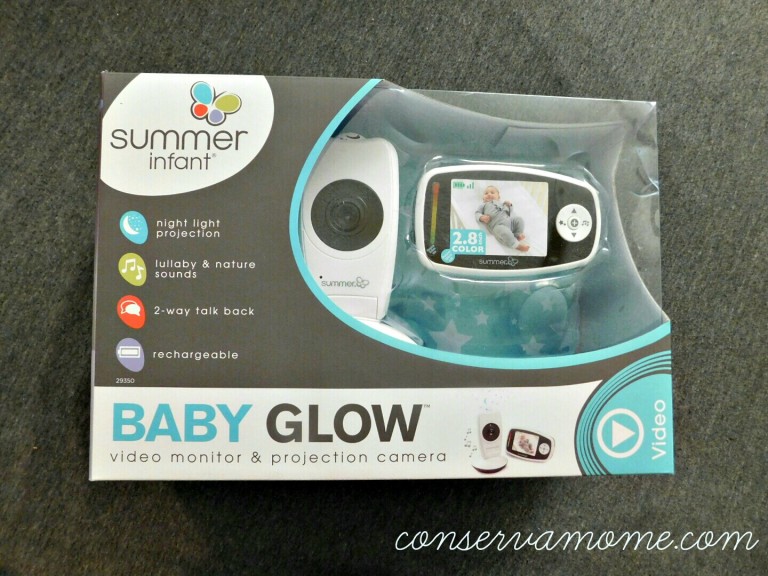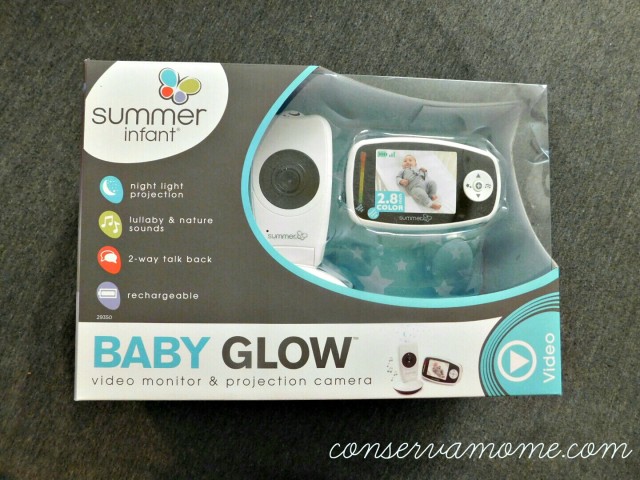 It's a slick looking system!
The camera and monitor are actually pretty. Not like that's super important, but when you spend time making your baby's room look exactly the way you want it, you don't want to plug in a big bulky camera that screams "Look at me!". The camera is sleek and minimalist looking, and would go well with any nursery. The monitor isn't big and bulky at all, but the screen is the perfect size to get a good view of your little one.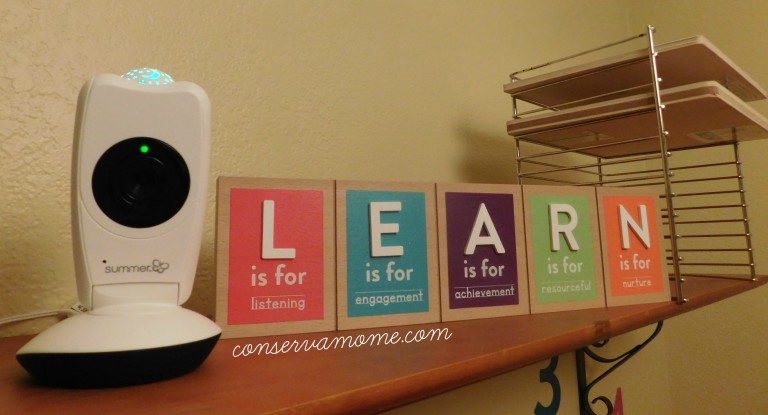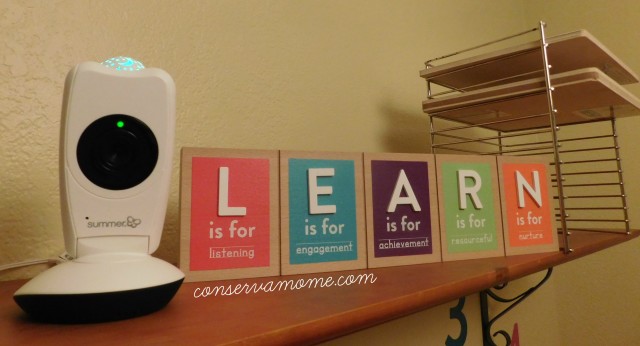 Easy to set up!
This system took less than 5 minutes to set up, which is so great during those first few exhausting months. You just have to open the box, plug in the camera, turn on the monitor, and position it so you can see the crib. Ours came ready to use-the camera and monitor were paired to each other already. It doesn't get easier than that! If you have more than one little one to keep an eye on, it's easy to get more cameras and the instructions to pair multiple cameras are simple and easy to follow. Another awesome bonus is that it's packaged with everything you need to mount the camera to the wall. I don't know about you, but anything that is all-in-one no extra pieces required is an A+ in my book!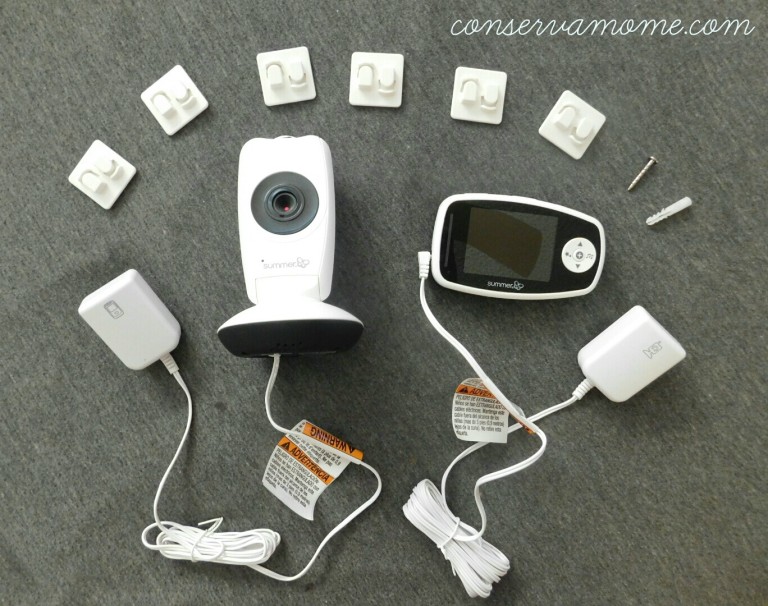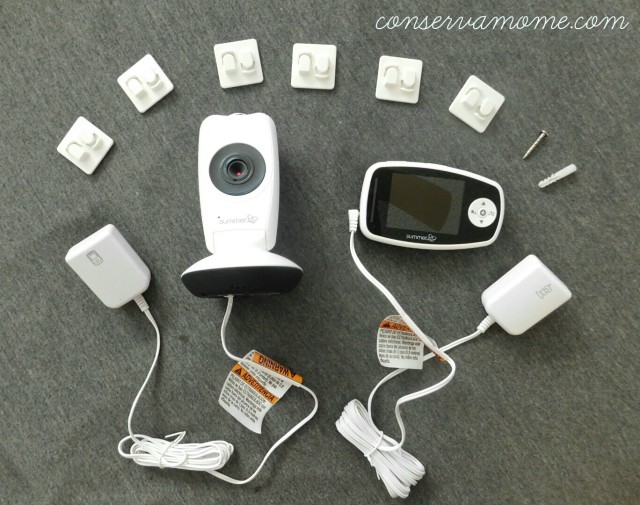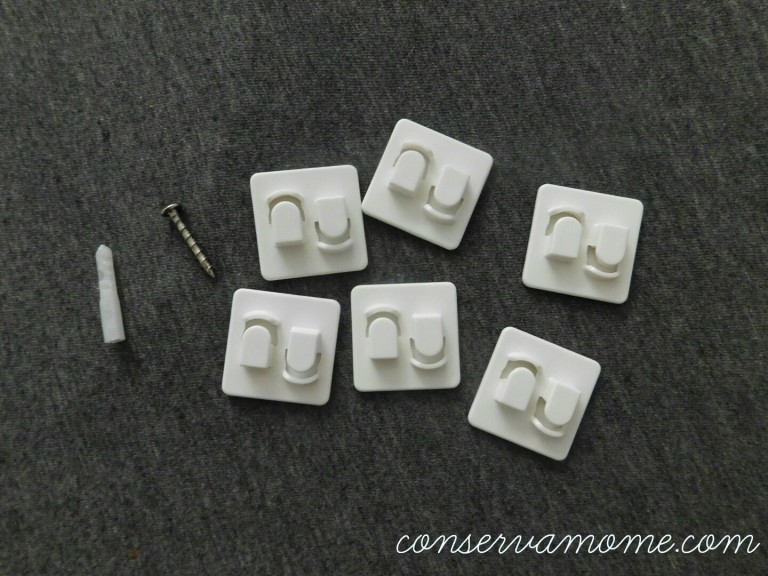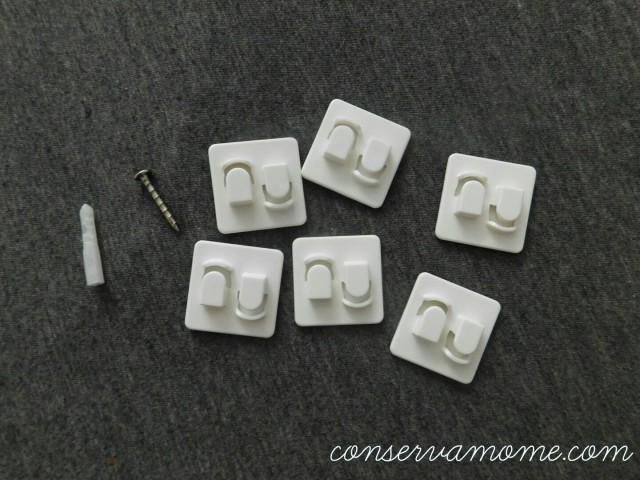 Two Way Talk Back
I LOVE this feature! Our daughter is two now and sometimes needs a gentle reminder that "it's time to go night night", but it's also great to be able to give smaller babies the reassurance that mom and dad are still here. This is a feature you might not miss if you didn't have it, but now that I do I can't imagine a monitor without it!
Nightlight Projection and Soothing Sounds
This is one of the more unique features of this system, and it's such a cool one! The camera has a projector on top that shines the night sky onto your baby's ceiling and it also plays gentle lullaby music or nature sounds. You can control it all through the parent monitor! I wish we had this when our daughter was younger (although she loves it now too)! We had a separate projector and sound machine to help soothe her to sleep, but having the monitor system and sound machine together in one is fantastic. Less cords to manage and one less gadget to turn on at night or nap time.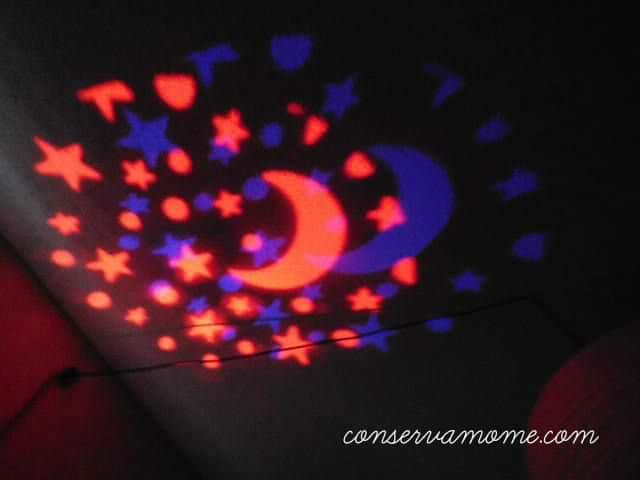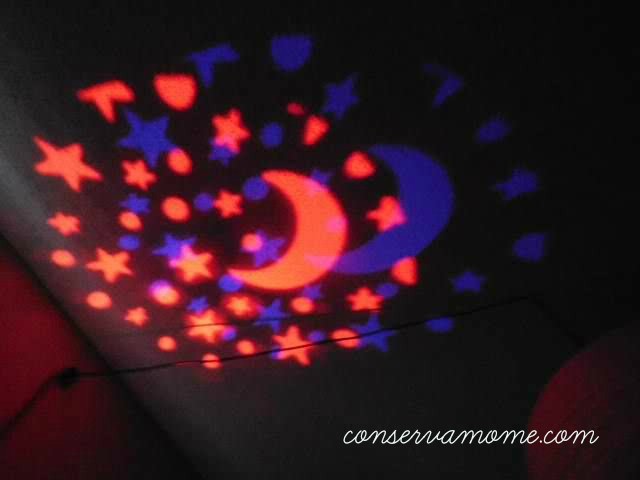 Night Vision
The night vision feature on this camera is spectacular. The picture is so clear and doesn't sacrifice quality when it goes from daylight to night vision. Super important in my opinion, because I'll confess I still wake up at 2 am and ask my husband to check the monitor ;).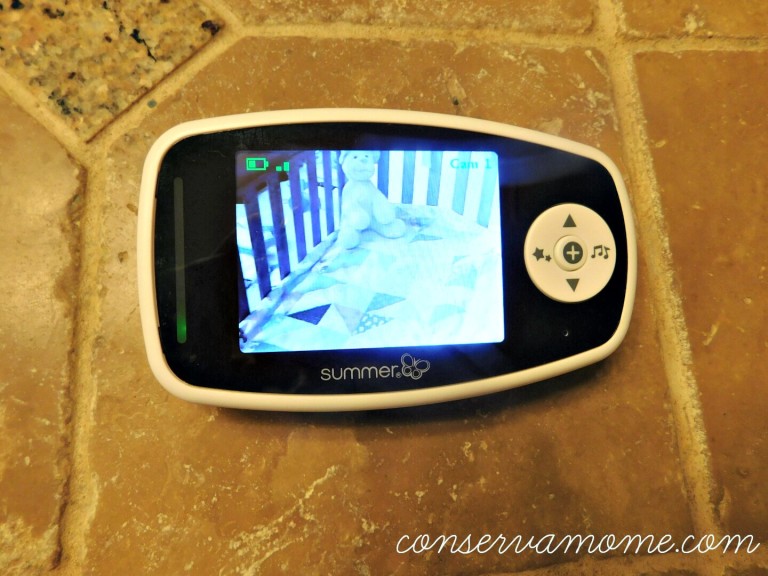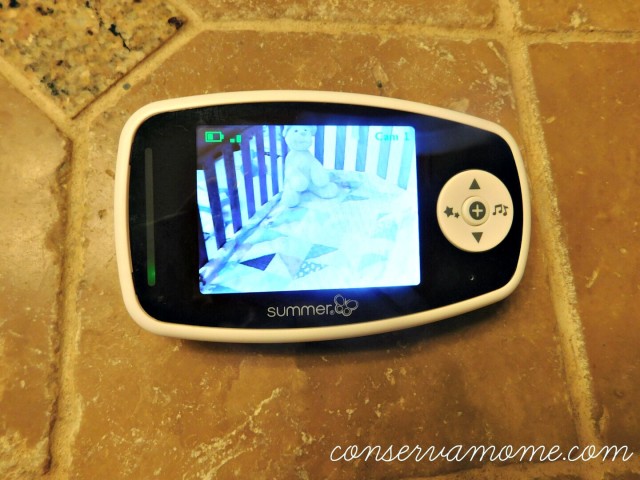 Monitor picture during the day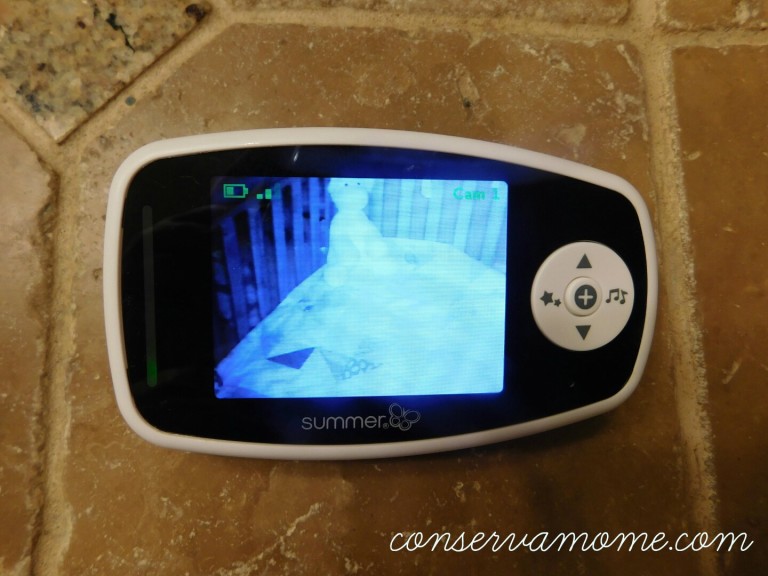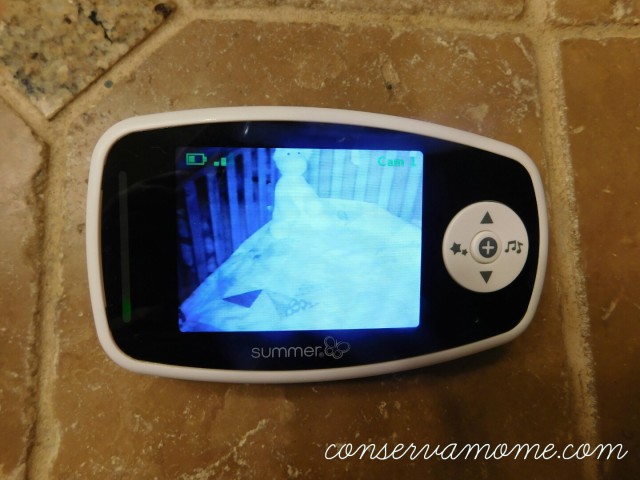 Monitor with night vision
If you're in the market for a video baby monitor, this one has all the bells and whistles without the giant price tag! It's available at Walmart and summerinfant.com and retails for only $124.99.
Don't forget to Get Social With Summer Infant on : Facebook, Twitterand Instagram!
Also make sure and check out their fantastic line of products for babies & kids!
Save