Looking for a fun and delicious winter treat? Check out these Snowmen Treats- Easy Cookie Recipe. Check out how easy and fun this holiday treat can be.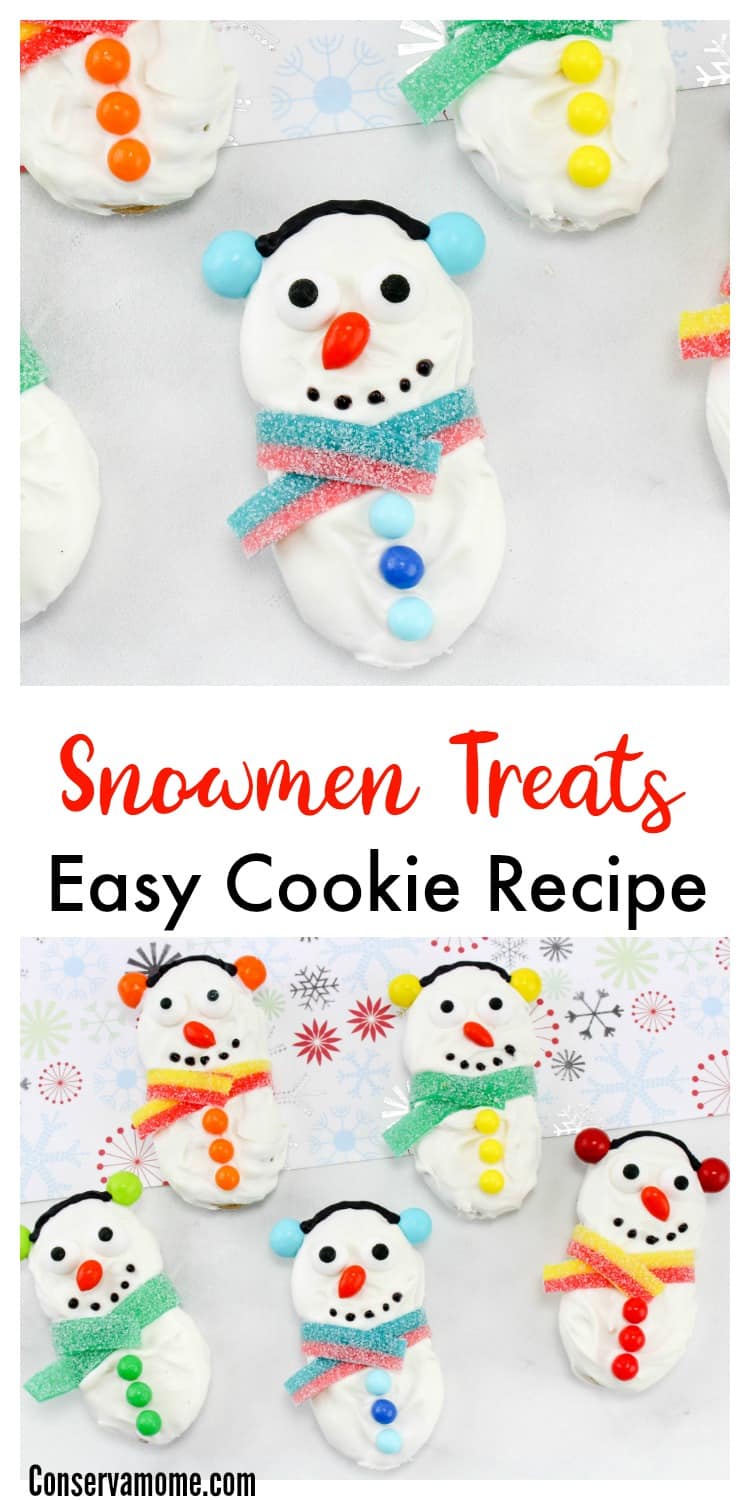 Winter is around the corner and nothing is more "winter" than Snowmen. If you live in an area that gets snow (like some have already) then you're all too familiar with snowmen but for those of you not in the vicinity of the white stuff here's a fun alternative treat. Of course even if you live in snow filled wonderland this treat will be perfection as well!
So head below and see how delicious and easy it is to make the Easy Snowmen Treats!
What's Needed
– Nutter Butter Cookies
– 1 Bag White Chocolate Candy Melts
– Candy Sunflower Seeds (Orange color only)
– Small Candy Balls
– Candy Sixlets
– Candy Eyes
– Sour Candy Belts
– Black Icing or gel Writer
Directions
1. Melt the white chocolate candy melts according to package directions.
2. Have all your pieces of candies ready to go because you'll need them
immediately once you dip the cookie.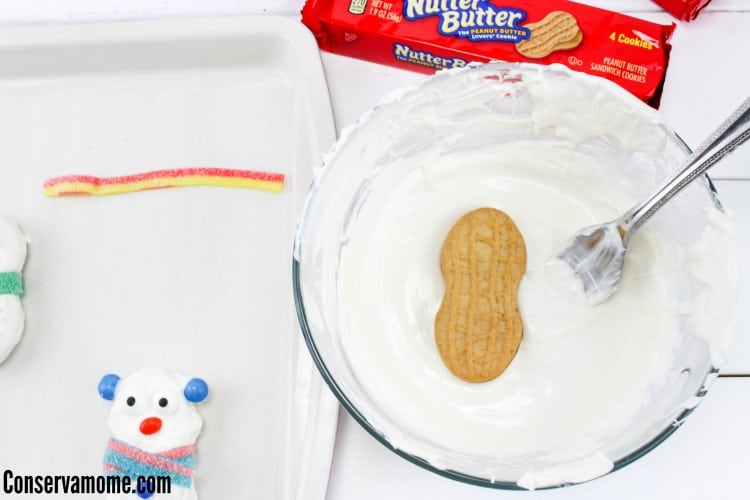 3. Dip one cookie at a time and place on a parchment lined cookie sheet. Lay down the sour candy belt first so you can place the cookie right on top of the
"scarf". Then immediately start adding the eyes, nose (candy sunflower seed), buttons (small candy balls), and earmuffs (sixlets). Let Dry completely.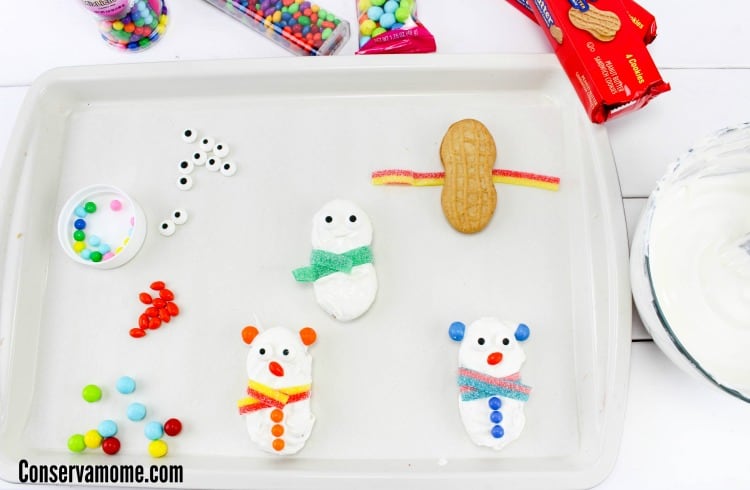 4. Now, take your black icing writer and at the top of the cookie draw on the earmuff's headband. Then add 5 dots for the snowman's smile.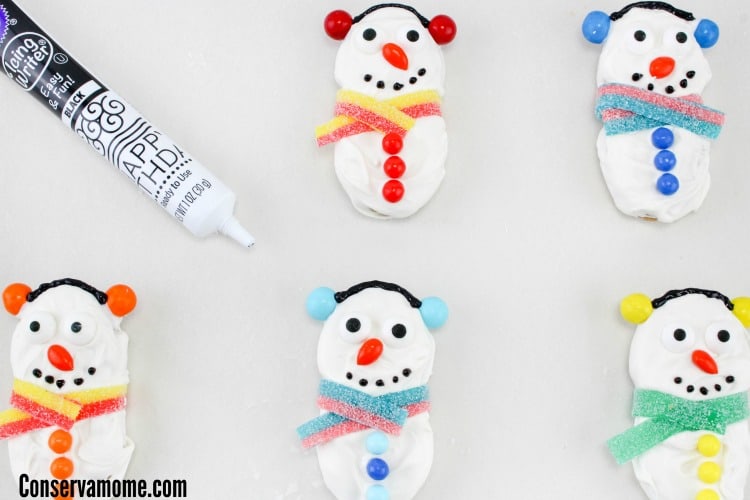 5. Enjoy these fun Winter Treats!
Aren't they the cutest thing?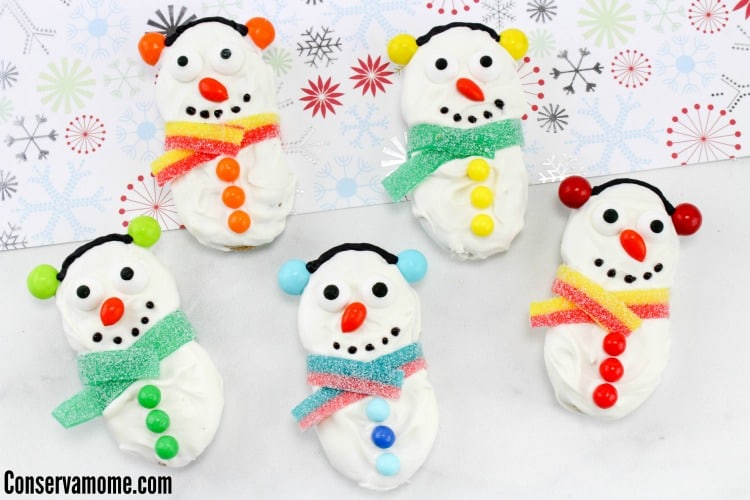 Looking for other fun Winter treat ideas? Check out these other fun Snowmen cookie ideas for those that can't eat peanut butter 🙂
Here are some other great winter themed activities you can do with kids. Just because the weather is getting cold and dreary doesn't mean you cna't have a ton of fun!