Check out why the Epson Expression ET-2750 EcoTank Printer has become a favorite in our home + Check out a Fun Thanksgiving Onesie Craft + Printable. I received the Epson Printer free of charge for my honest review. However, all opinions are 100% mine.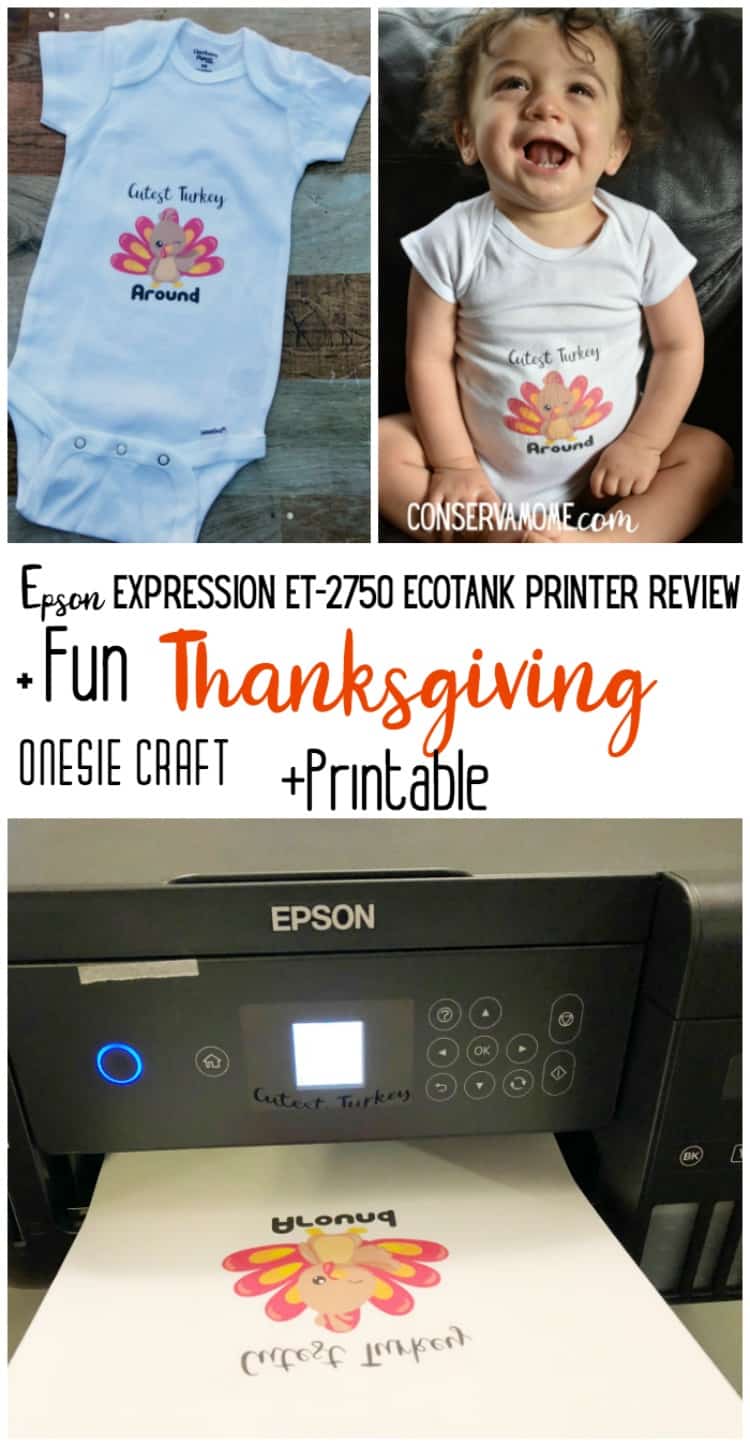 Choosing the right printer can be tough. You want one that's going to keep up with the day to day but still be able to embrace your crafty side and make any project you dream up a reality. Chances are if your home is anything like ours you go through printer ink like water. That's why I'm head over heals with the Epson Expression ET-2750 EcoTankPrinter. Read on to find out why this printer is pretty amazing and check out a fun Thanksgiving day Onesie craft.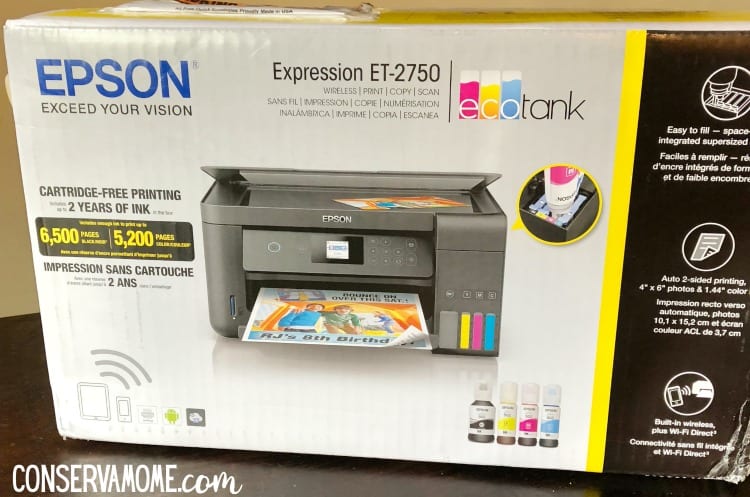 The Expression ET-2750 EcoTank offers revolutionary cartridge-free printing with supersized ink tanks to address the biggest printing complaint: running out of ink at the worst times. The printer includes up to two years of ink in the box— an equivalent of about 30 ink cartridge sets. Families, work-at-home parents and students can find savings of up to 80 percent on ink with low-cost replacement bottles, and auto 2-sided printing helps you save up to 50 percent of your paper supply. Whether printing out a 2-page business document, DIY craft materials for the kids or a 300-page reading assignment, the ET-2750 has all your printing needs covered. Additional features include:
You can print Wirelessly  from tablets and smartphones, for printing anytime, anywhere. You can even do Borderless photo printing for capturing memories up to 4×6.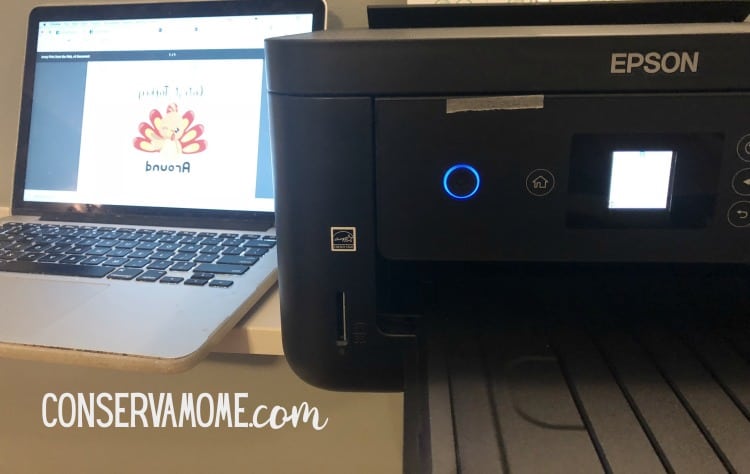 You can easily create custom greeting cards, stationery, coloring pages, and more with Epson Creative Print app
Best of all you have Auto-stop ink bottles with each color uniquely keyed for easy filling of each tank. I'm serious it's super easy!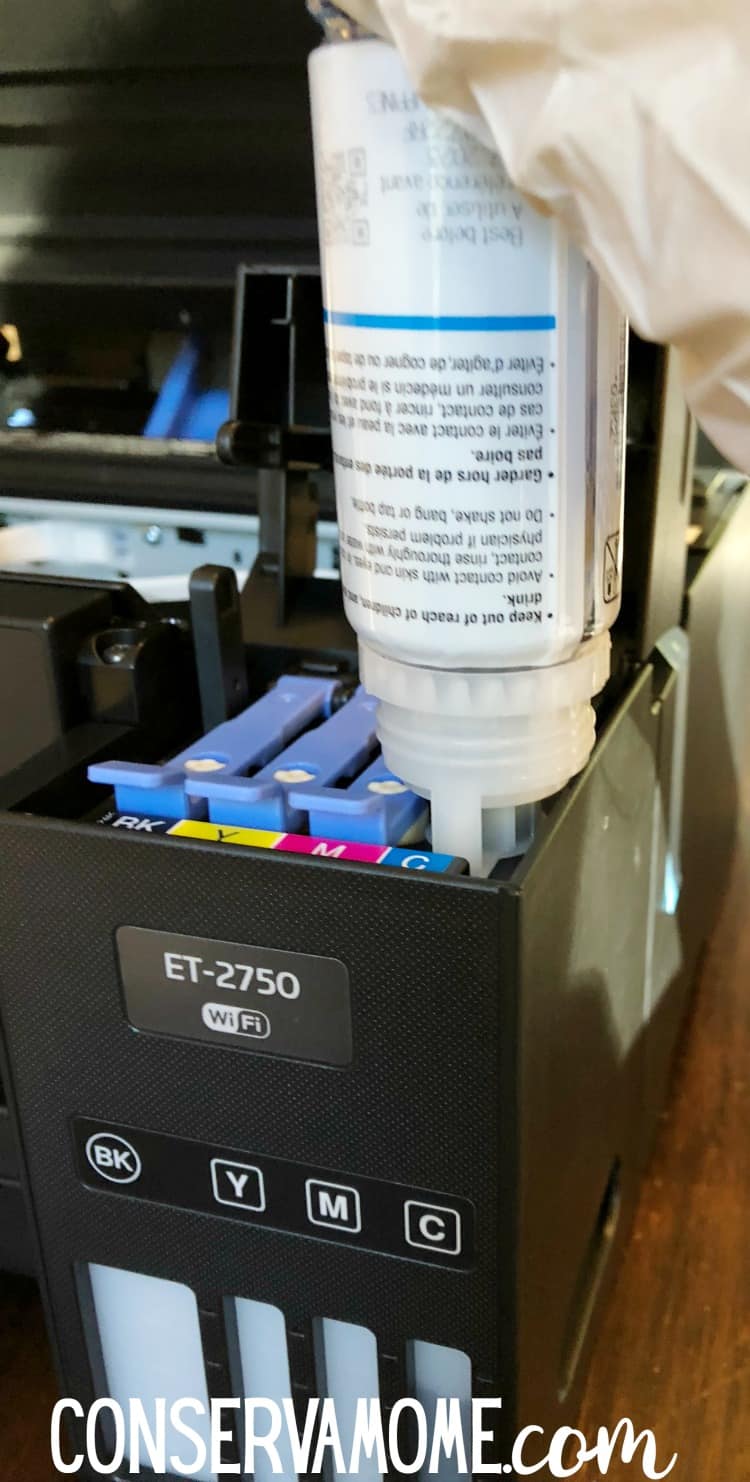 This printer will run you around $229, which isn't bad considering it includes up to 2 years of ink in the box. Yes you heard right it comes with ink. Think about what you spend on ink a year, and this printer includes up to 2 years worth for you!  You'll be able to print up to 6,500 pages black/5,200 color  equivalent to about 30 ink cartridge sets! 
Once you run out you save up to 80 percent on ink with low-cost replacement bottles .
You can even do Auto 2-sided printing which saves up to 50 percent of your paper supply
This printer has been a huge hit in our home. My kids have been making cards for friends, I've been printing up various charts and organizing sheets and one of my favorite projects a fun onesie for 6 perfect for Thanksgiving Day!
Read on to find out how to make it.
What you'll need:
White onesie
Epson Iron-on Cool Peel Transfer (8.5×11 Inches, 10 Sheets) You can find these at Amazon or Staples.
Cute Thanksgiving Designs (see below)
You can grab from a cute boy turkey or girl turkey. Just click on the picture to download the PDF you can use to print. directly to paper.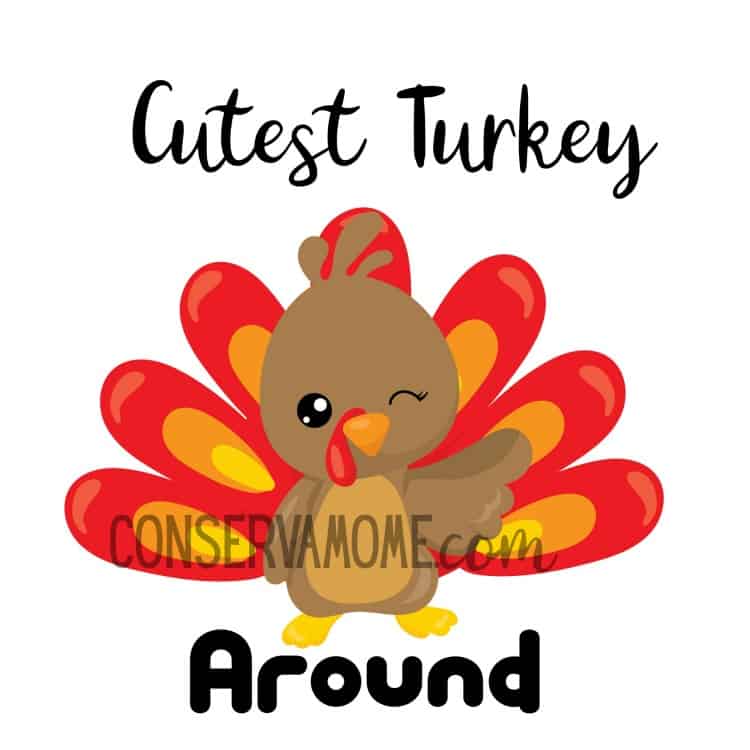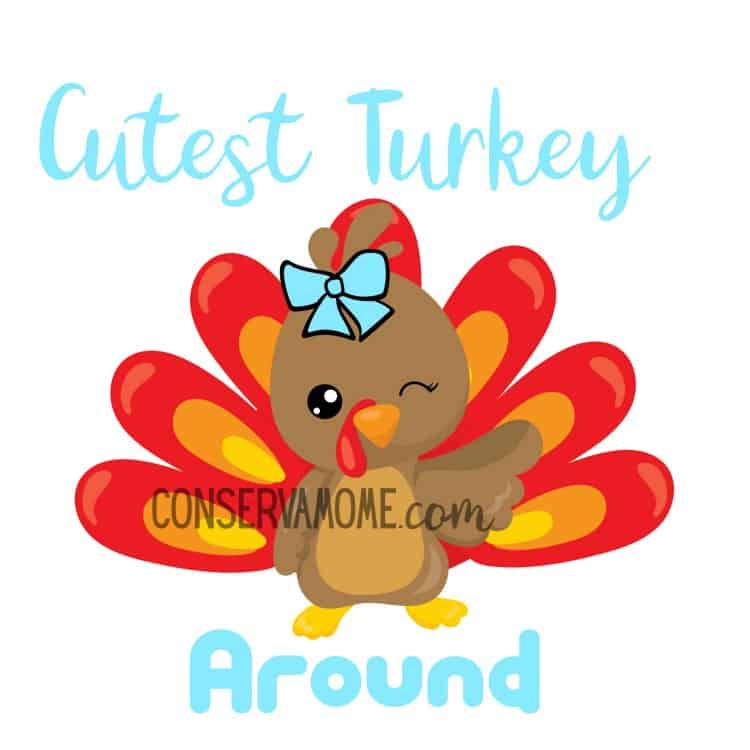 Just place paper in printer and it will print right out.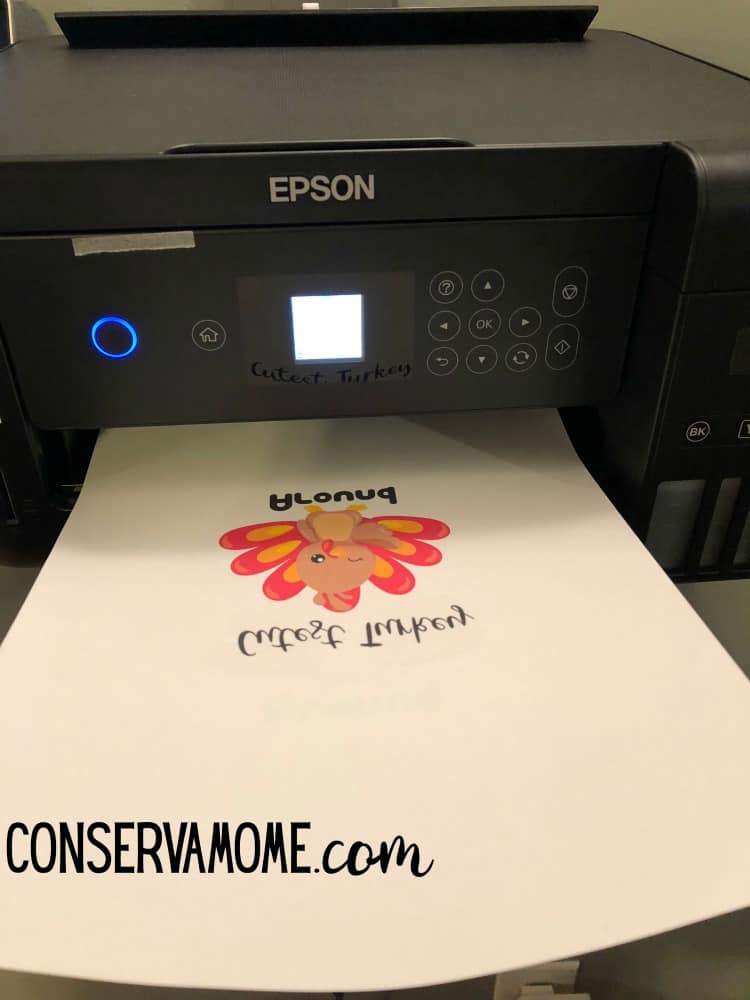 Figure out where you want the picture to go, Turn around and iron …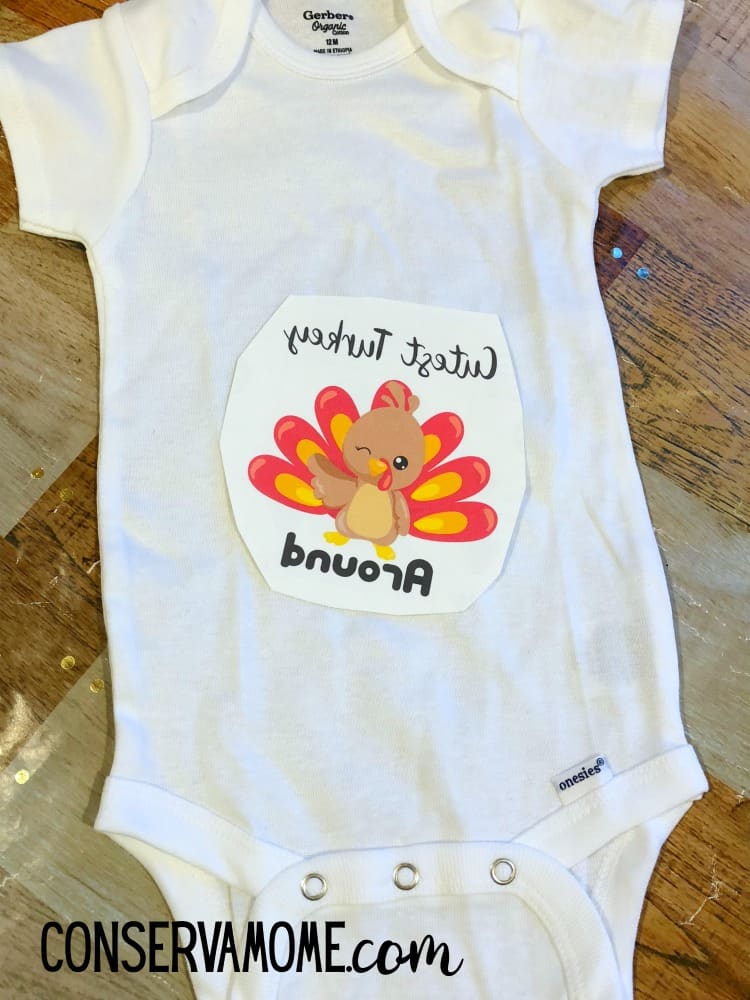 And voila!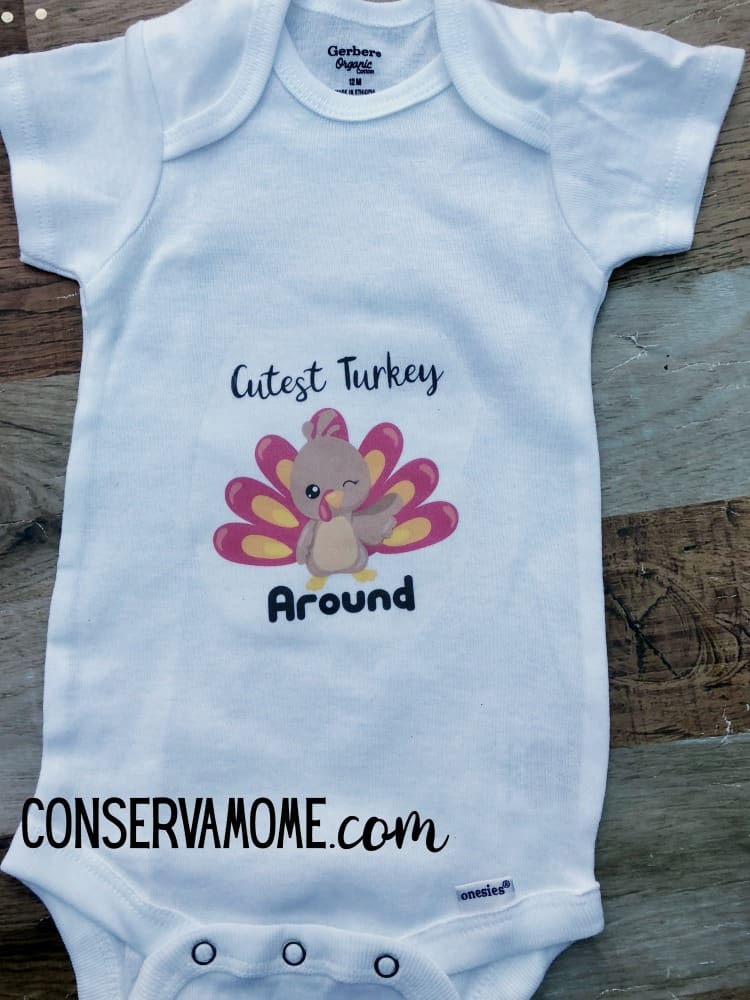 You have the perfect Thanksgiving Day Onesie!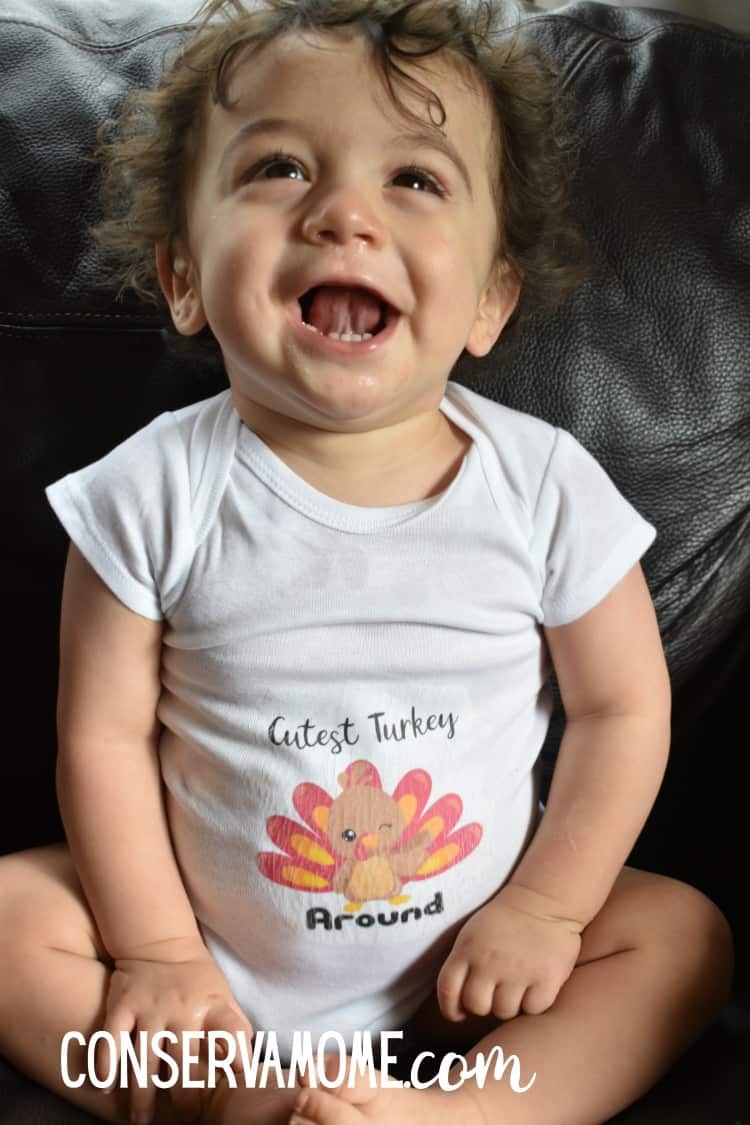 This couldn't be easier to make and most important it's the perfect outfit for your little turkey!
Make sure and stay social with Epson online on Facebook & Instagram. You can purchase this fun printer at Best Buy or Amazon.