If snow is in the cards then why not make it fun? Here's a fun snow spray paint recipe that's the perfect & fun winter sensory activity. Your kids won't just have fun sledding in the snow give it some fun colors!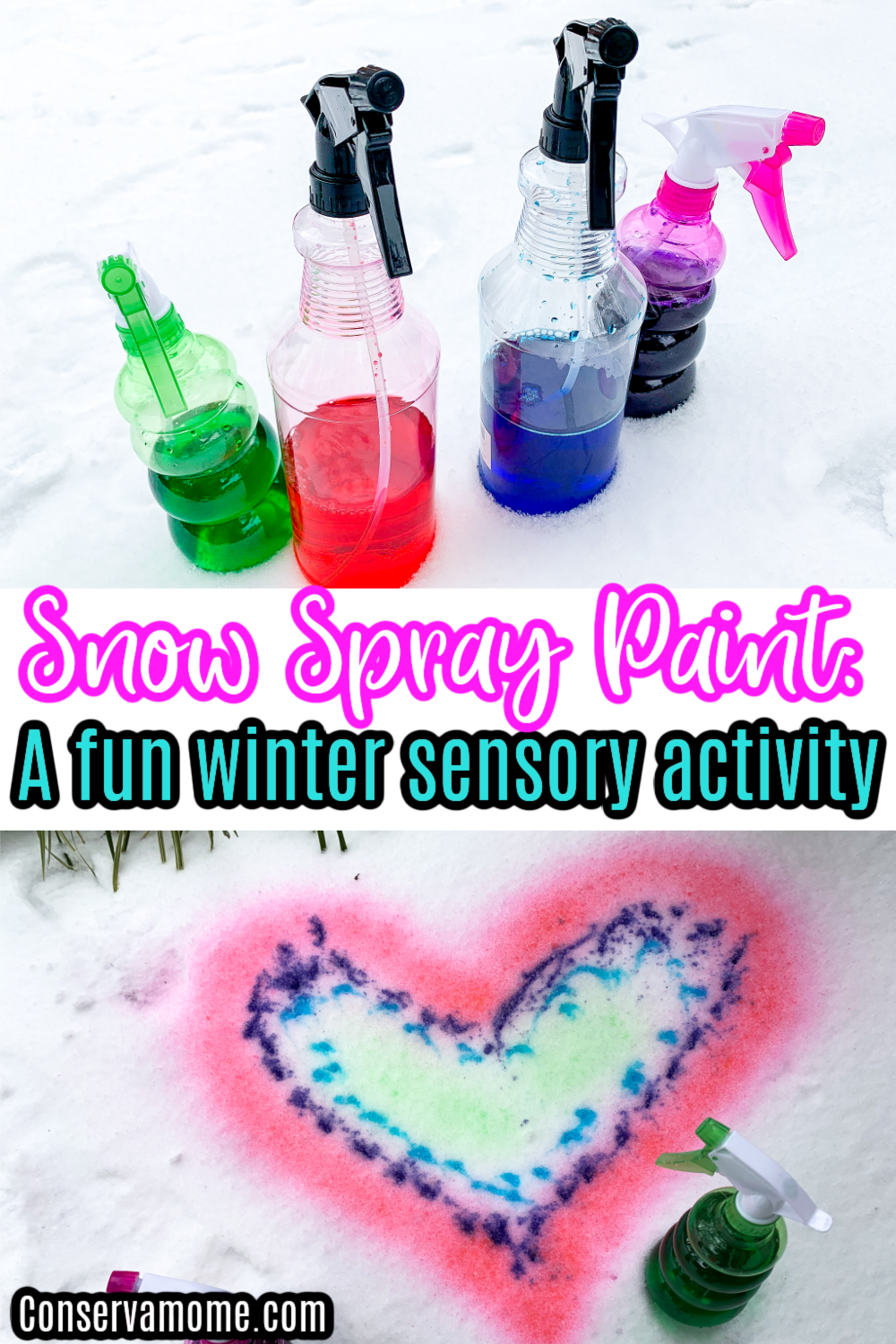 Snow Spray Paint Recipe : A fun Winter Sensory Activity
We've had so much snow I'm starting to wonder if we're somehow living in the arctic. It's been insane. However, the kids have been absolutely loving all the snow. I mean let's face it they get days off from school and they can play in it. What's not to love? Here's a fun way to take the snow game to a whole new level!
This fun activity is so easy to do and best of all your kids will have a blast doing it. With simple ingredients and lots of fun what's not to love! If you have kids that are anything like mine they'll probably spend hours creating with the world's most amazing canvas, snow.
So read on to see how easy it is to make this fun winter sensory activity.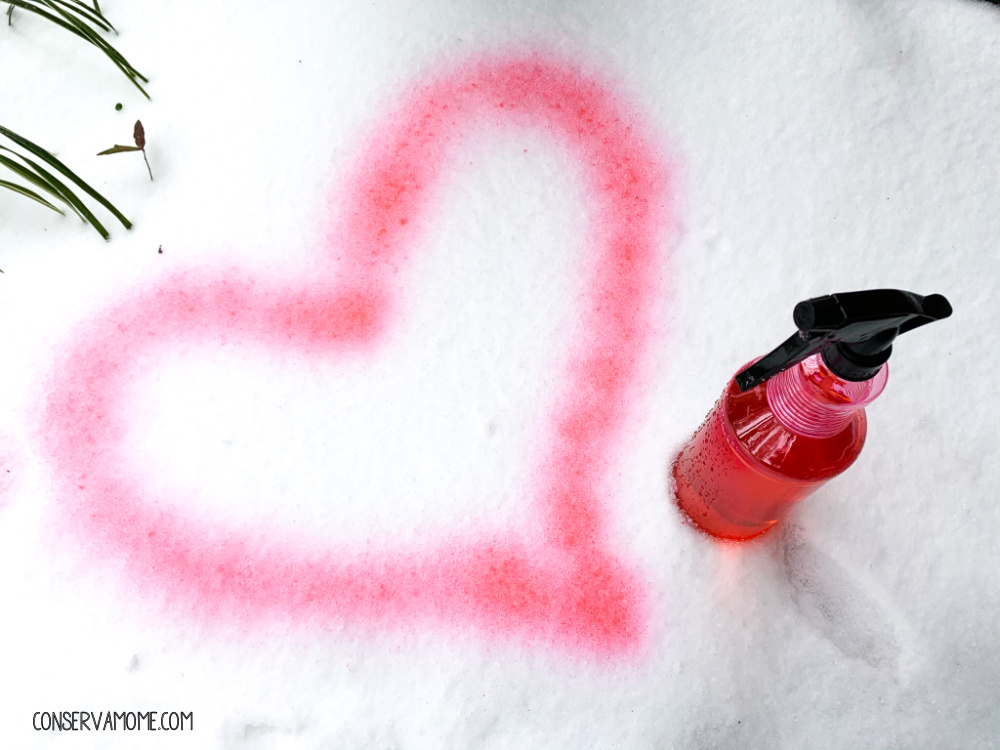 What you'll need to make Snow Spray paint:
Food coloring
Water
Snow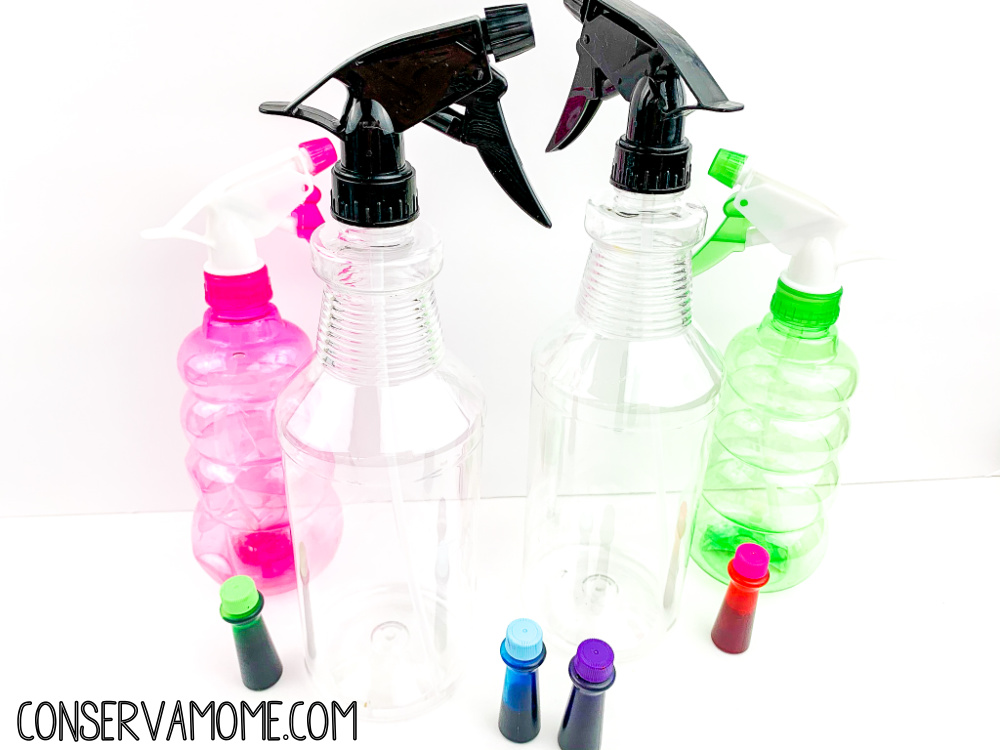 Directions:
Add a few drops of desired color of food coloring to each bottle.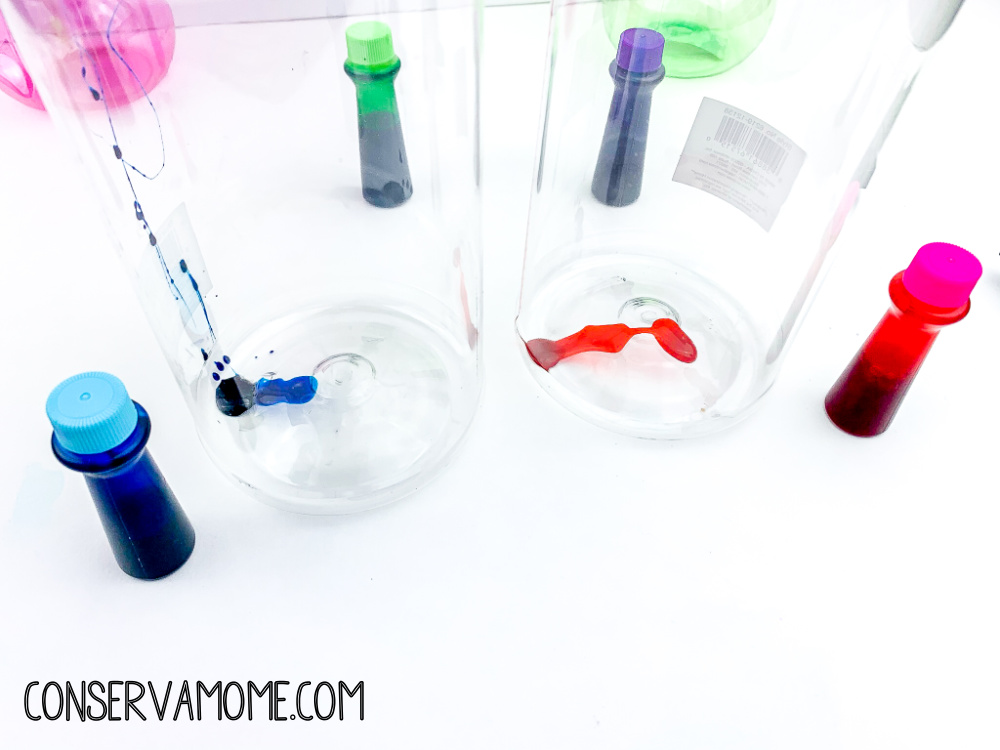 Fill the bottle with water. Shake the bottle until the color mixes with the water.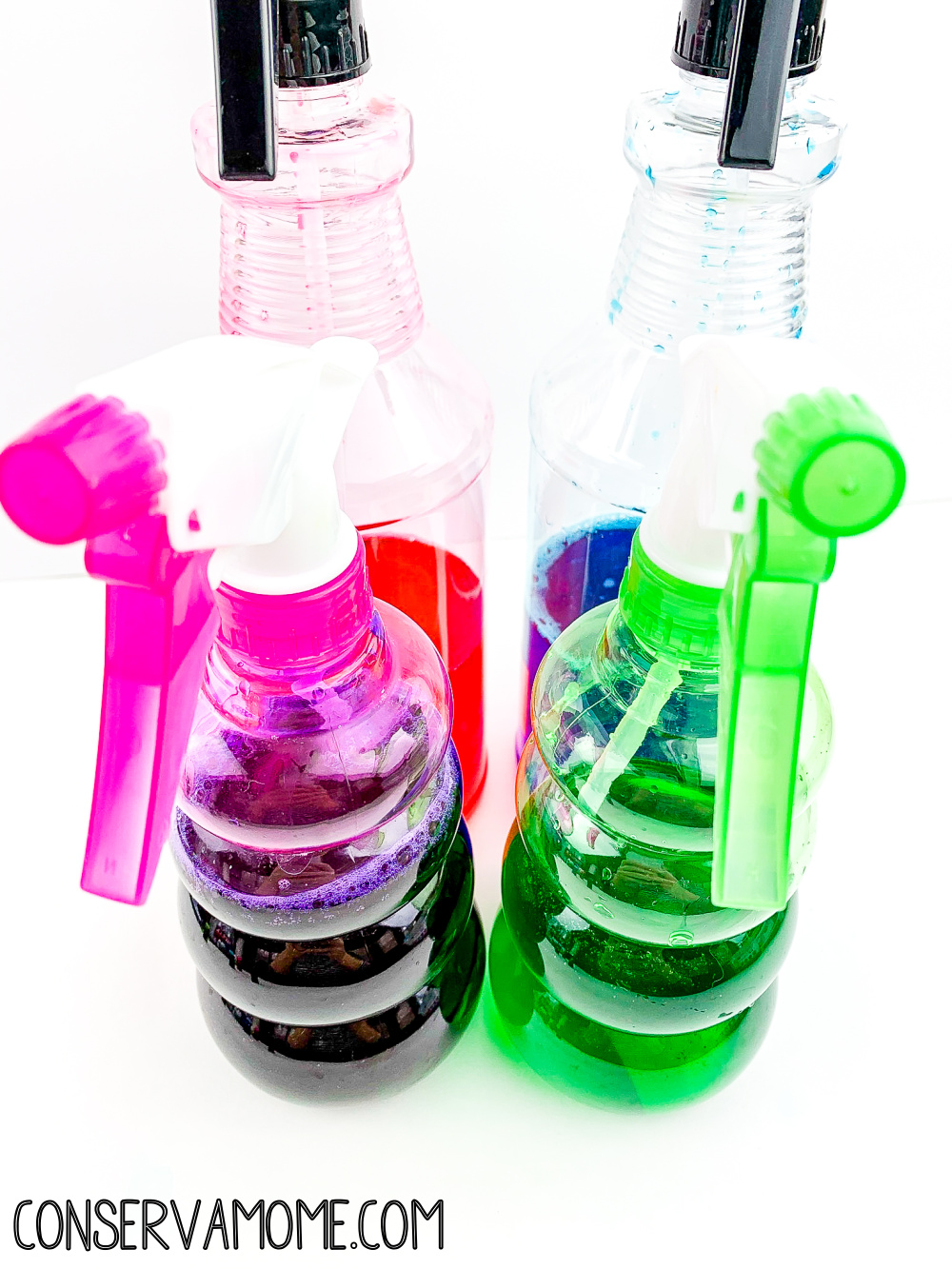 Take the spray bottles outside into the fresh snow.
Spray colored water onto the snow.
This is so much fun because your kids can make some great designs.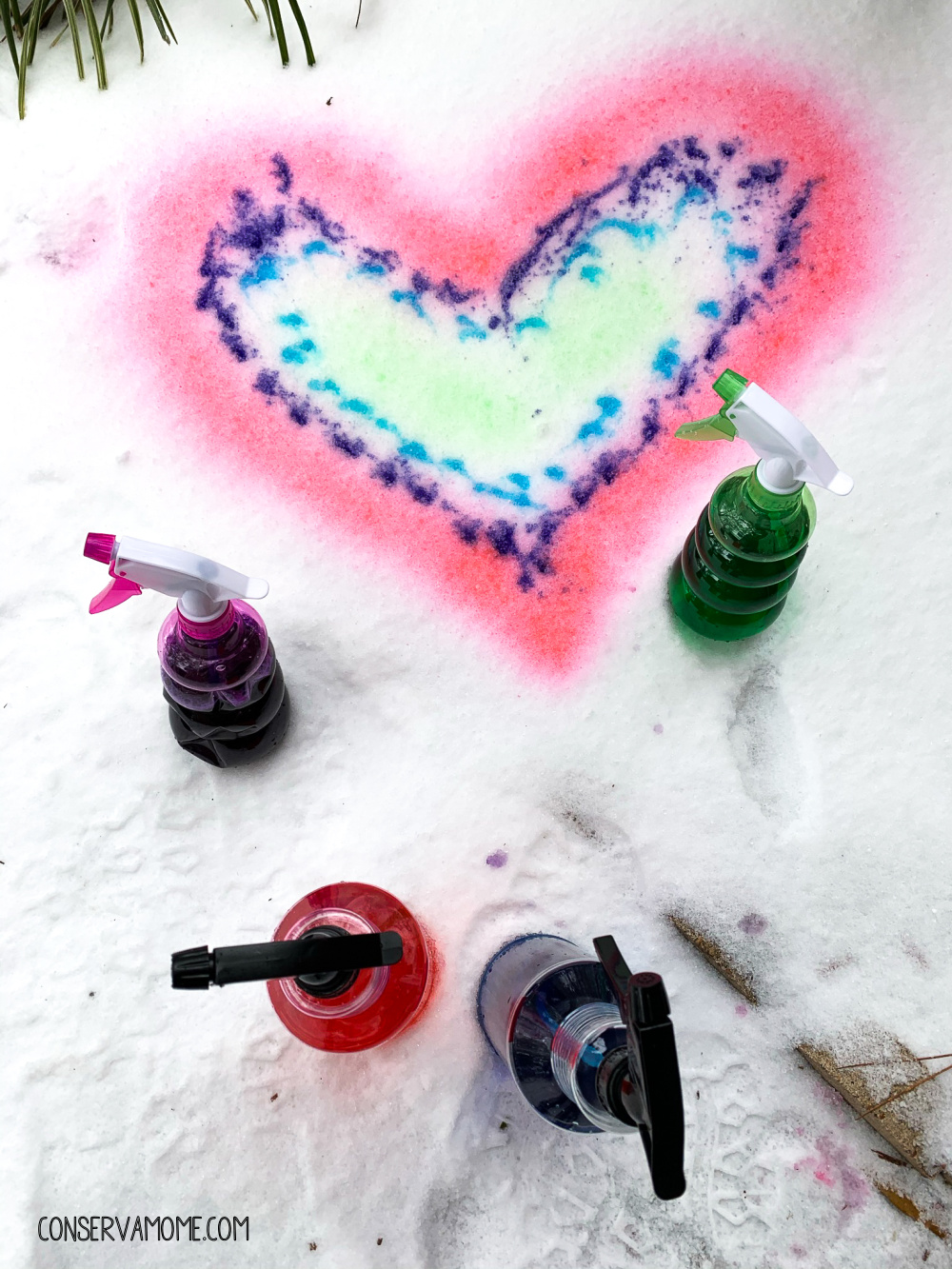 Looking for more fun things to do with snow? Here are some other great ways kids can play in the snow!
Want some more Winter Sensory activities? Check out that fun post and see some great winter sensory activities that will bring some great fun to your kids.