This fun round up of 25 Great Websites For Kids will keep them busy for hours exploring and learning about the world around them.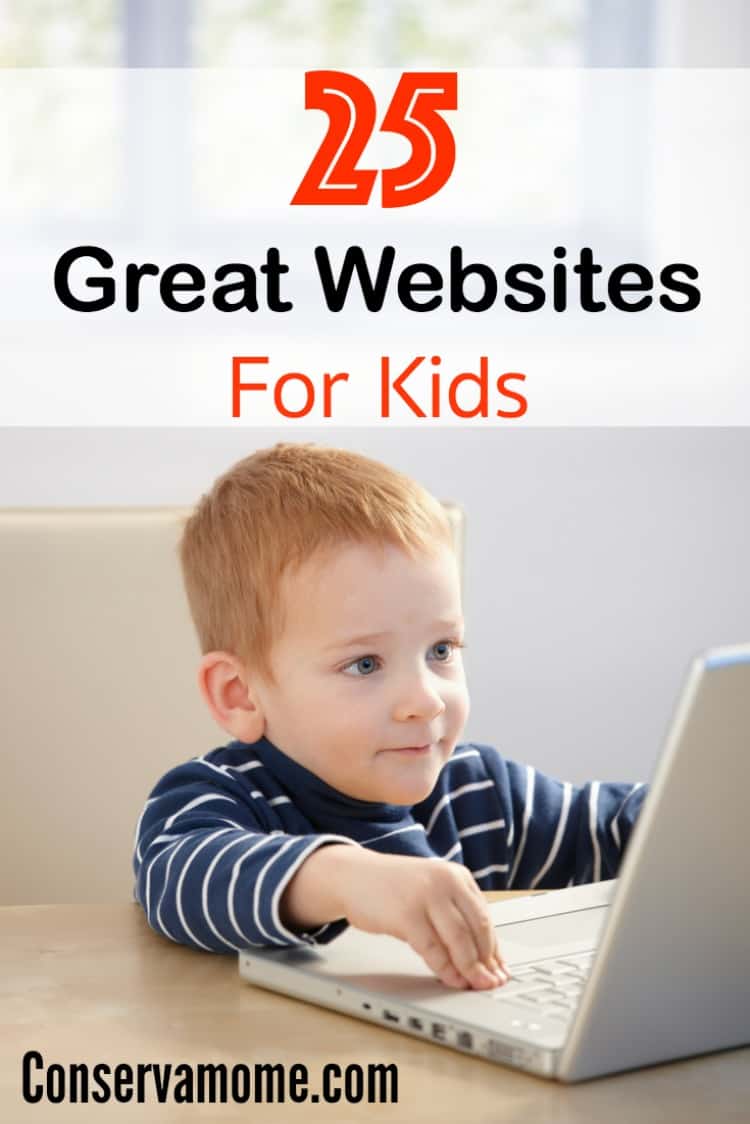 Summer is here and although the best thing is for kids to spend time outside getting in all the fun kid activities they need to get in, there are times that the weather thinks otherwise. Although there's a lot of non technology fun they can have, let's face it #life.
That's why I've put together a  list of great websites for the kids. These are mostly geared towards little ones, but you can get some great educational fun for older ones as well. This is a fun way to have the kids do some fun stuff while still getting the learning in.
Look further below and you'll find the clickable link to the below sites along with some other great new sites!
Note of caution: With anything online, please monitor your kids while on these sites.Although I've checked them all out myself and have used them with my kids, it's still the internet and things can happen so please watch your kids while on these sites!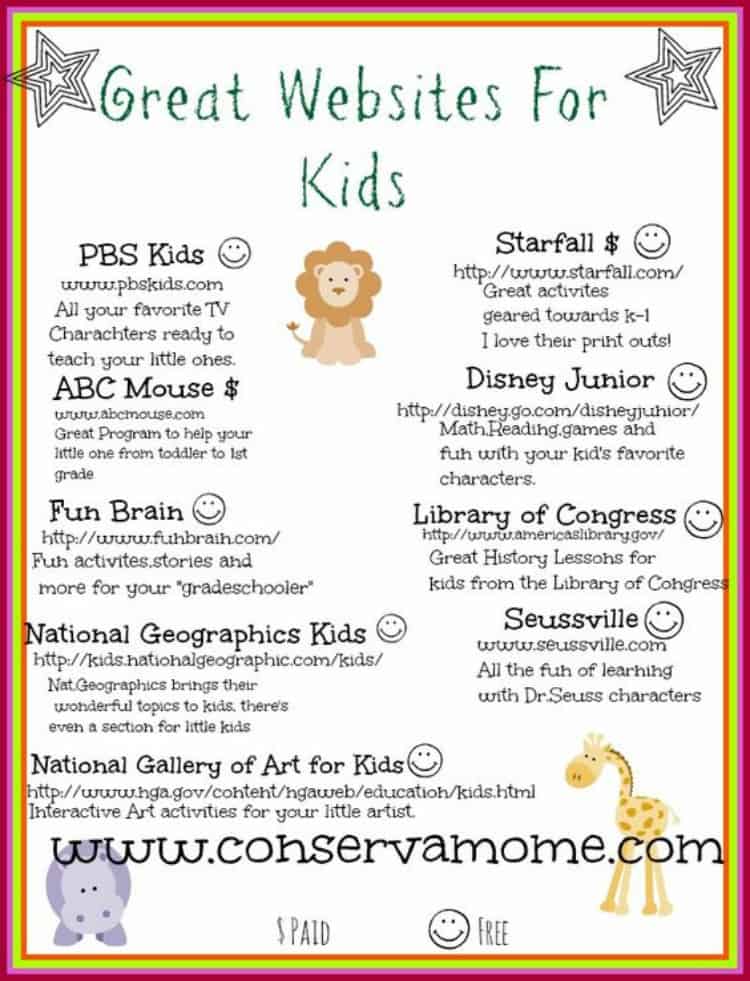 Like I said above, these are all great sites that I've checked out myself AND used with my kids. However, there are ads on these sites (all kid friendly from what I could see) and with that I ask you to exercise caution 🙂