The areas that our kids inhabit can, often times, be the messiest, most cluttered and hardest to deal with part of the house. Whether it is legos all over the floor, clothes under the bed or pencils and markers under every piece of furniture you own, kid stuff sucks. I am going to show you some easy, fun and smart ways to organize the kids stuff !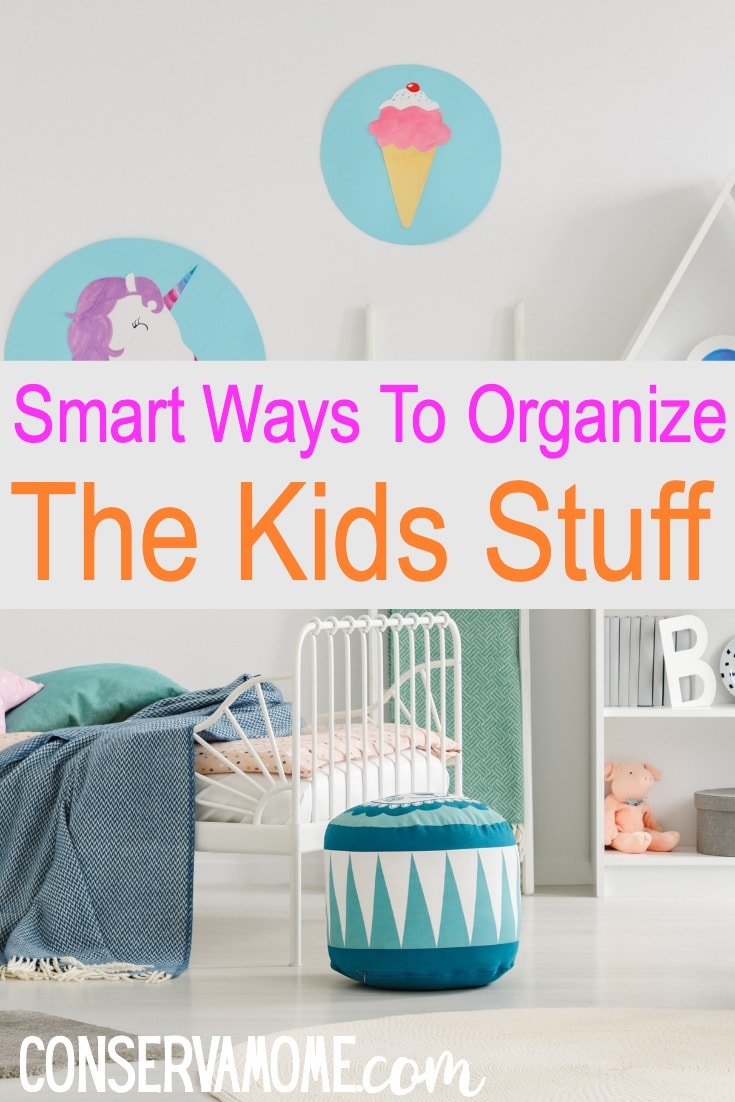 *This post contains affiliate links. That means that if you make a purchase after clicking on a link I may earn a small commission at no extra cost to you.
How to start on the road to organize the kids stuff.
The first step is the hardest.
I hate to say it, but this is always the hardest part of getting a handle on all of the kids stuff and that is, decluttering. Get rid of what you can to free up more space and to make the task ahead of you less overwhelming. Throw out broken toys, ripped books and clothes that are torn, stained, or otherwise to rough to be donated. Donate what you can. Anything you haven't seen your kid play with in the last month or two, anything they have outgrown or anything that doesn't serve a purpose.
Parenting Tip: It is best to take the first step, while your kids aren't home! Less stress and friction!
Now, that the donations are done, go buy more! Just kidding! Well, kind of. This is where you will need to pick out and purchase a few things to help you organize the kids stuff. From the toys to the clothes, we want to make sure we have an easy to understand and easily accessible place for everything. It can also work as an incentive, if it makes it more fun!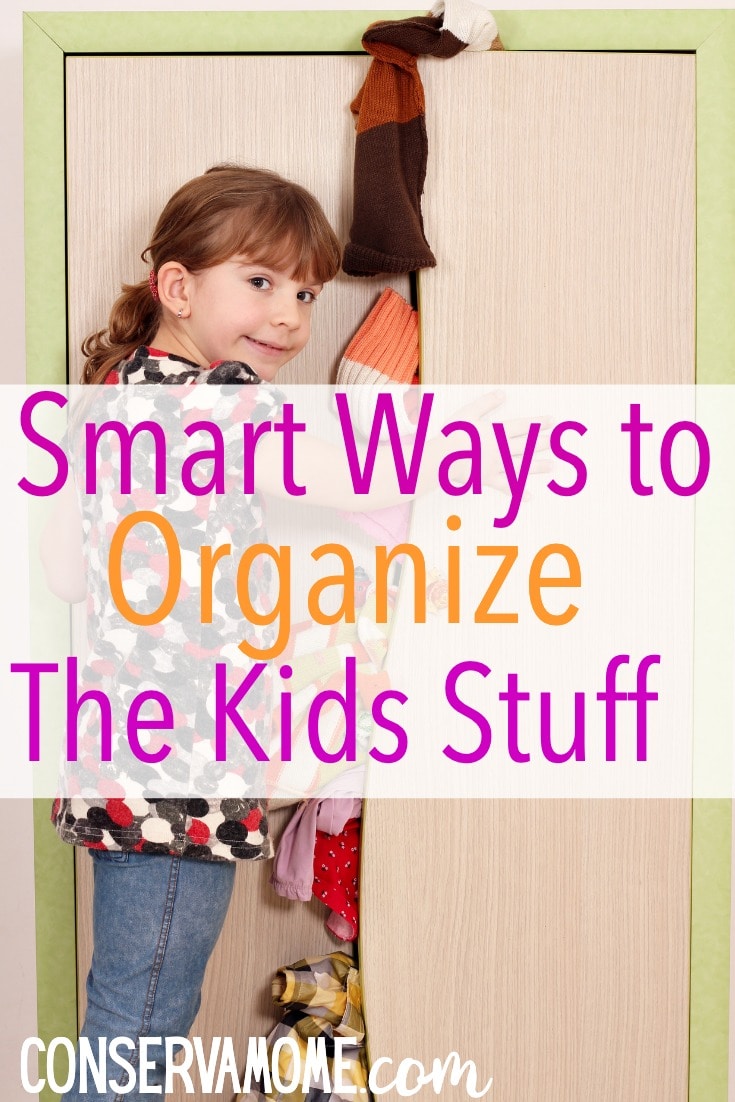 Start with the clothes.
The clothing/closet area are usually the first things to get cluttered, overfilled and eventually, shoved in any spot they will fit. I love easy to assembly, affordable and stackable organizers for kids. It makes it easy to rearrange as they get older, but still serves multiple purposes. Like this
armoire
, you can use each cube singly or stack it into a movable closet. These
divider drawers
are a great addition for socks and undies! You can even get a
full dresser
. This hangable
weekly clothes organizers
are great! You can also turn it into a fun thing to do during the weekend, by letting your kids pick out their own outfits for each day. Oh, and don't forget to buy
hangers
and a
fun hamper
for dirty laundry.
Parenting Tip: If you have little girls, these hair bow holders are cute, fun and functional!
Time to tackle toys! Hopefully, you actually got rid of some of the toys, because the sheer amount of toys can be overwhelming while you try to organize the kids stuff! For stuffed animals, check out this stuffed animal bean bag. It doubles as stuffie storage and a place to sit! I love a good shelf, especially one that serves more than one purpose, like this bench seat, this reading nook, or this one with build in toy bins. Got a LEGO problem? Like most parents, I am sure you do. For younger kids, try this storage mat. The can play on it and then, you just close it up! For older kids, this carrying case is pretty cool and I love this LEGO organizer tower. For art supplies, checkout this cool drawer tower and this spinning organizer for their desk.
There you have it. Clothes, toys, books and art supplies nicely organized and easily accessible. I hope these tips help you get a handle on and organize the kids stuff! Looking for more ideas? Check out Clever Toy storage ideas here.