Check out a delicious and easy winter recipe that will be the hit at any Holiday Gathering , this Simply Orange® Spicy Sipper Recipe encompasses all the tastes of the season. This post is sponsored by SheSpeaks, Inc. and Simply Orange® Juice Company.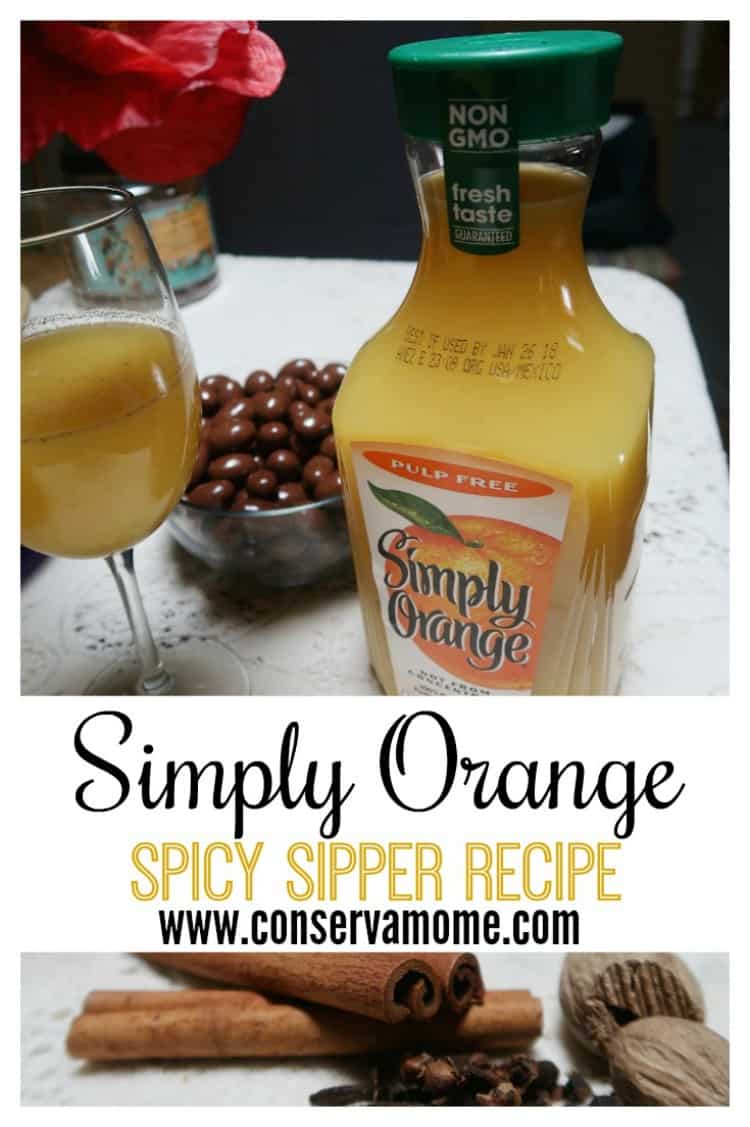 Entertaining during the holiday season can be stressful. There are huge shopping lists, busy stores, homes that need to be tidied, food to be cooked and beverages to be prepared. If you're looking for a super simple drink to serve at your Christmas get together that will impress every adult at the party, Simply Orange® has got you covered. A combination of Simply Orange® juice, white wine, honey, and spices is just what you need for the perfect party drink. Pair it with delectable Member's Mark nuts and you've got the makings of a perfect party! Best of all you don't have to run all over the place to get everything you need for that special event, or wait in long lines, use the convenience of the Sam's Club Scan & Go app and you'll be in and out in no time!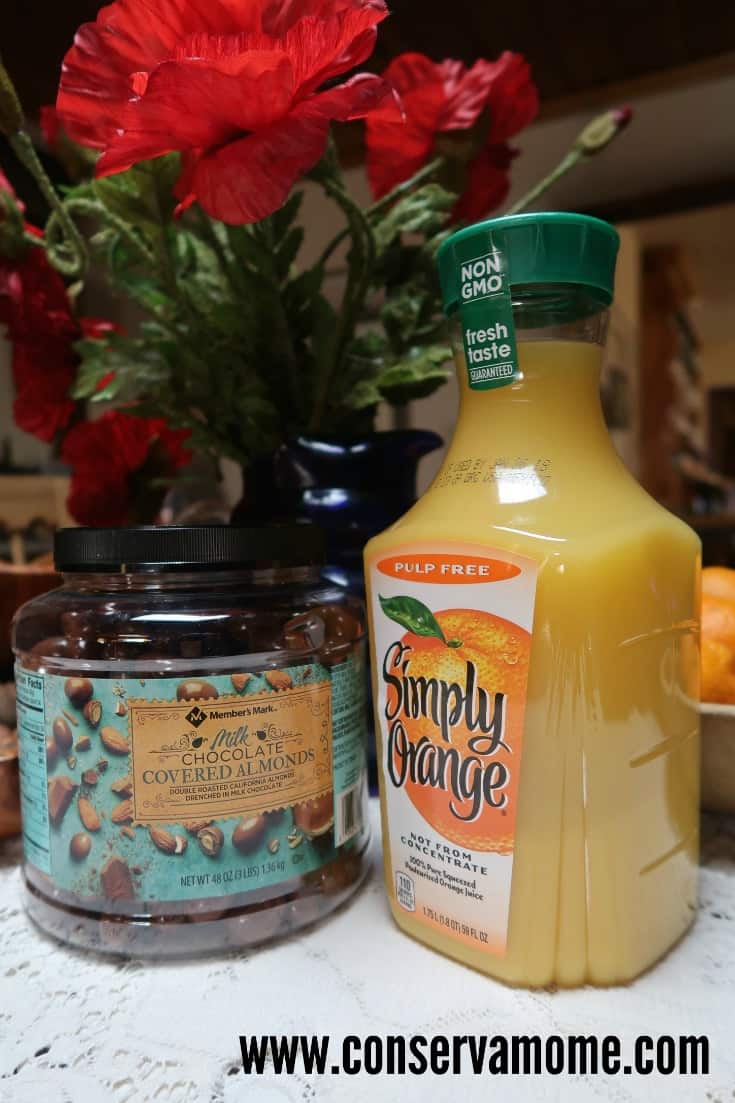 These Simply Orange® Spicy Sippers are festive, tangy, sweet, and flavorful contributing all the spicy aromas of mulled cider with a citrus twist.
Pair your Simply Orange® Spicy Sippers with a container of Member's Mark nuts for a match made in heaven. Sam's Club has a huge variety of nuts to choose from so there is something for everyone. You could choose organic pine nuts, roasted cashew halves, or chocolate covered almonds and the list goes on. Serve the nuts in a bowl next to the slow cooker full of Simply Orange® goodness and your guests will never leave.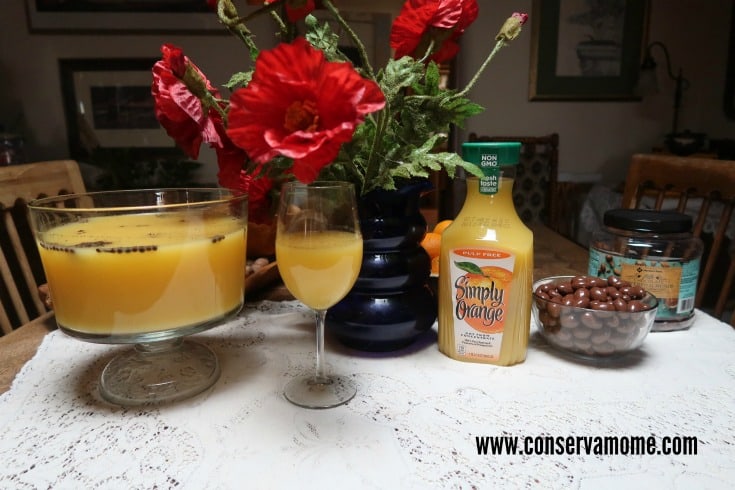 If you love a good party theme, try to tie in as many orange flavored dishes and appetizers as you can to match the delicious Simply Orange® Spicy Sippers. Citrus infused chocolates, marmalade on crostini, orange glazed salmon, orange cranberry bread or candied orange peels are all fun options.
Here's the specifics for Simply Orange® Spicy Sippers:
1 bottle of Simply Orange® juice
1 bottle of dry, white wine
¼ cup honey
1 tsp whole cloves
1 tsp whole allspice
1 tsp ground nutmeg
3 cinnamon sticks
Combine Simply Orange® juice, wine, and honey in a large slow cooker. Add the spices and stir. Cover and heat on low for 5-7 hours. Or on High for 2.5-3 hours. Serve with a ladle into stemmed glasses.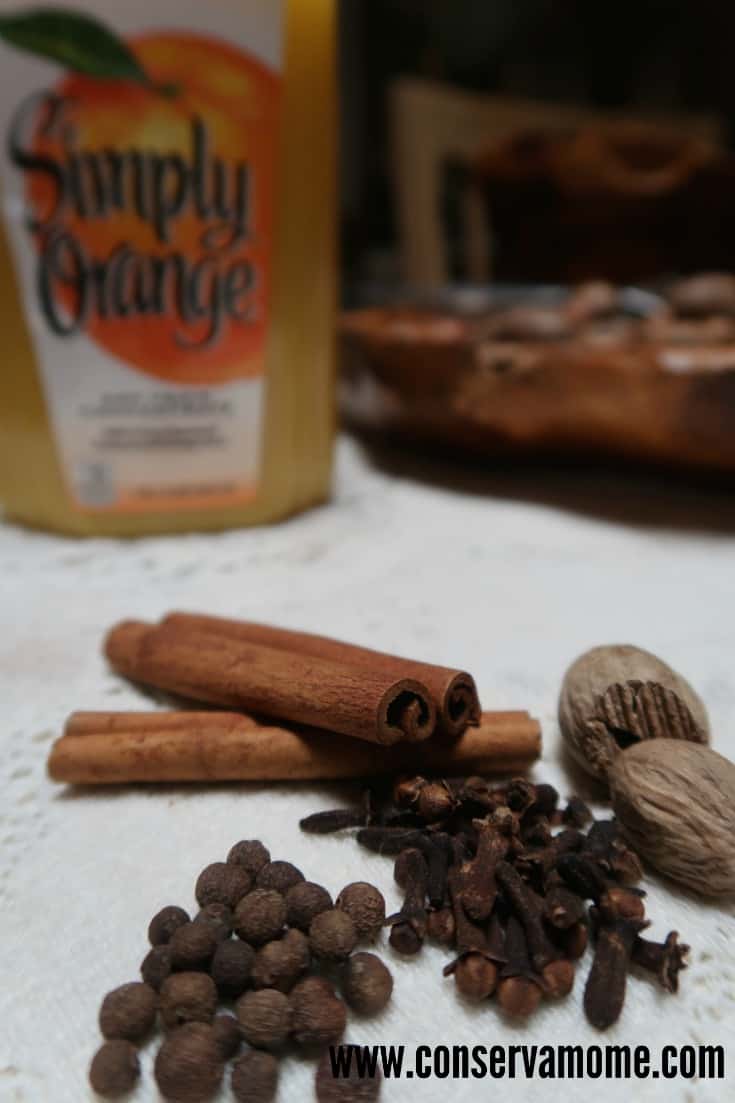 So what are you waiting for? Head to Sam's Club  and  grab the ingredients for the perfect recipe for the funnest and tastiest holiday gathering around!
Most important Get social with Sam's Club, She Speaks and Simply Orange® at:
TWITTER: @SamsClub and @SheSpeaksUp
FACEBOOK: @SimplyOrangeJuice, @SamsClub, and @SheSpeaksUp
INSTAGRAM: @simplyorange, @SamsClub and @SheSpeaksUp
PINTEREST: Simply Orange