Craving some beach time with the kids? Why not make your own Sensory Beach Bin with Toys for them to dig into and play! This Beach Themed Sensory Bin Activity will bring hours of fun to your kids. Read on to see how many fun ideas you can create with this great sensory activity for the kids!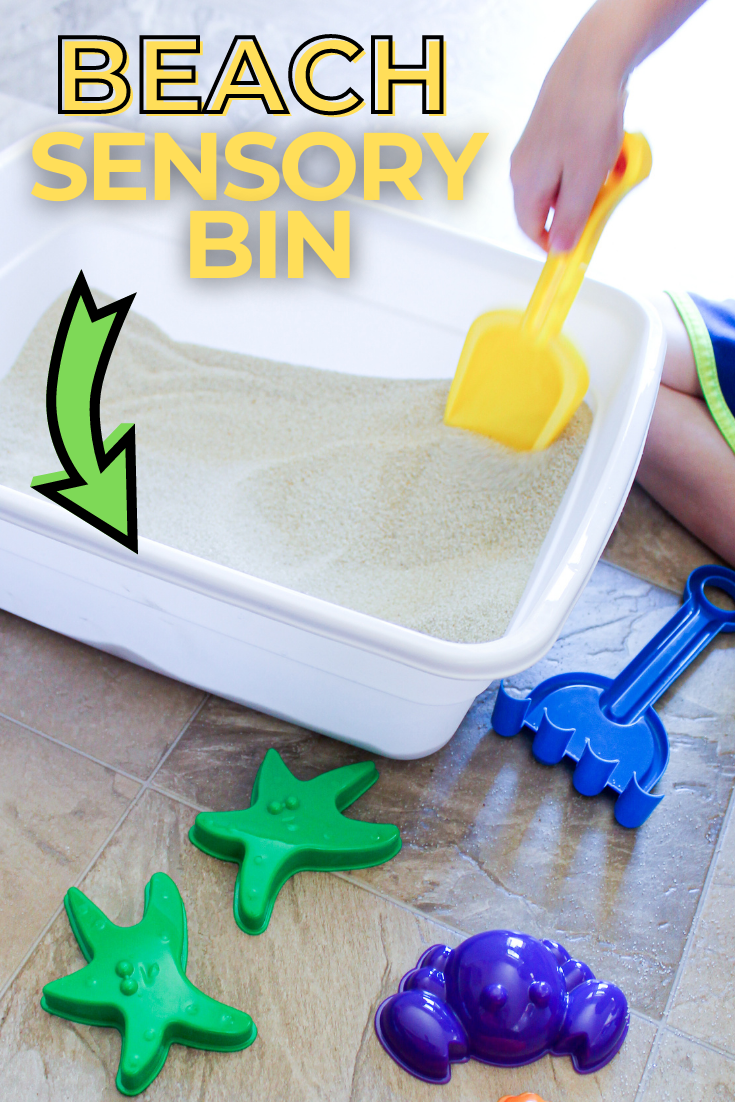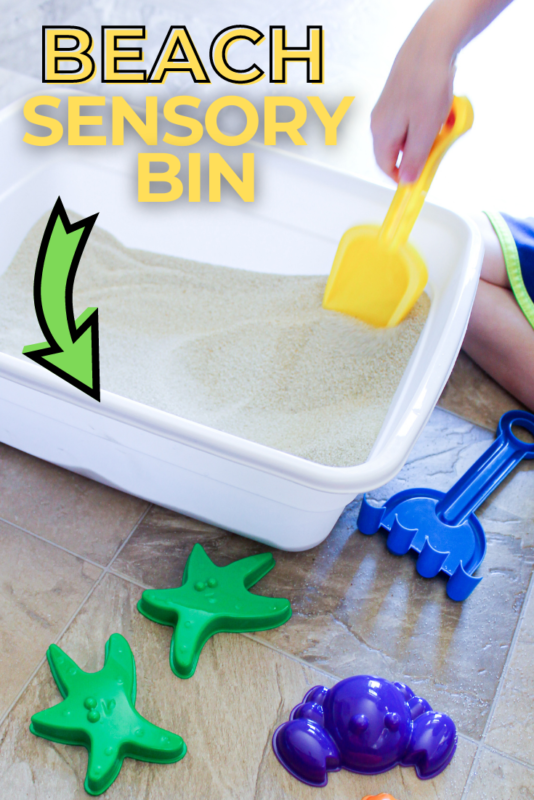 *This post contains affiliate links. That means that if you make a purchase after clicking on a link I may earn a small commission at no extra cost to you.
Sensory Beach Bin With Toys
We all love the beach. In fact, we pretty much dream about it all year long. And since we can't get to the beach every single day, we just decided that we'd go ahead and bring the beach to our house.
What I love about this sensory bin is that it's great for fine motor skills. It's a super easy way to get the kids using their hands and being creative with the sand and beach toys. Most important there are tons of activities you can do to make this not only a fun sensory activity but a learning experience as well.
By adding a fun stories like the one below to add to even more senses:
They can even use their fingers to write our words and have the other person try and guess what they're spelling. That's actually one of our favorite activities to do and it's a fun guessing game for the kids.
There are so many great ways one can incorporate so much to this sensory bin fun!
Supplies needed for this Beach Themed Sensory Bin Activity

How to make this Beach Sensory Bin for Kids
Add sand to the sensory bin.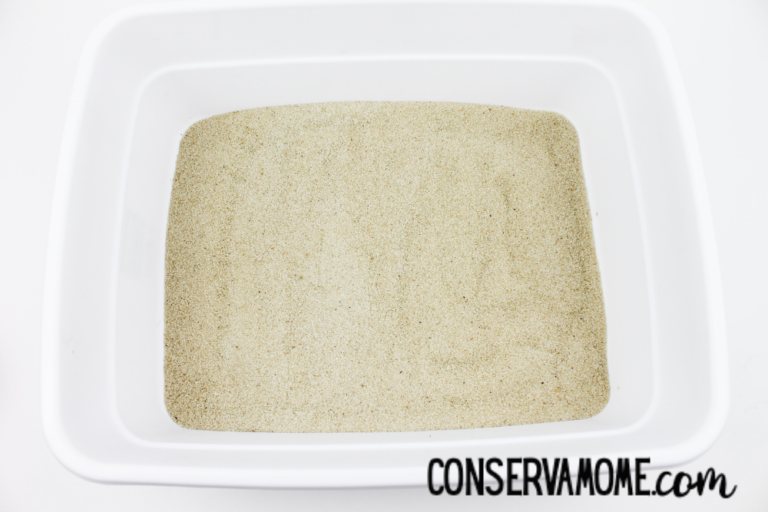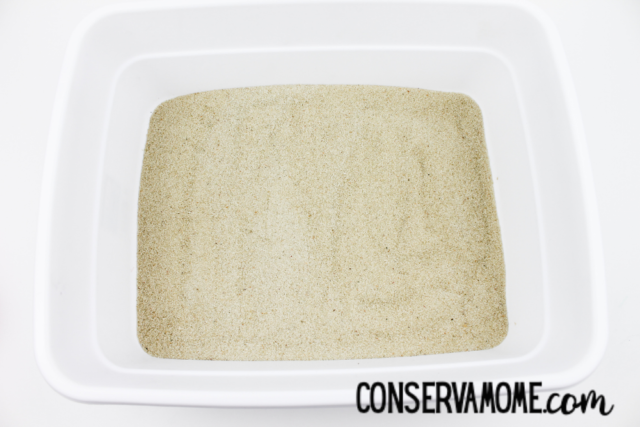 Add beach toys.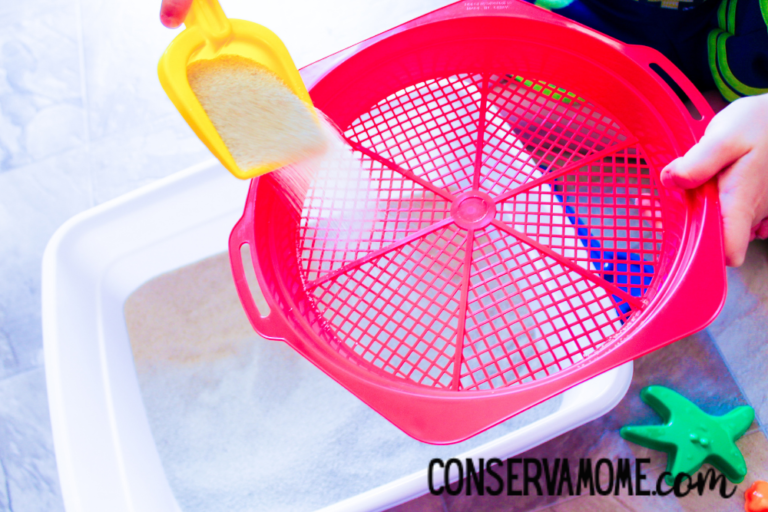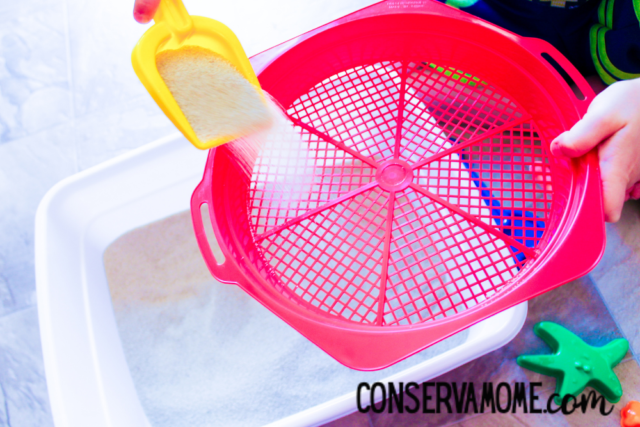 Set the shovels and sand sifter inside of the bin.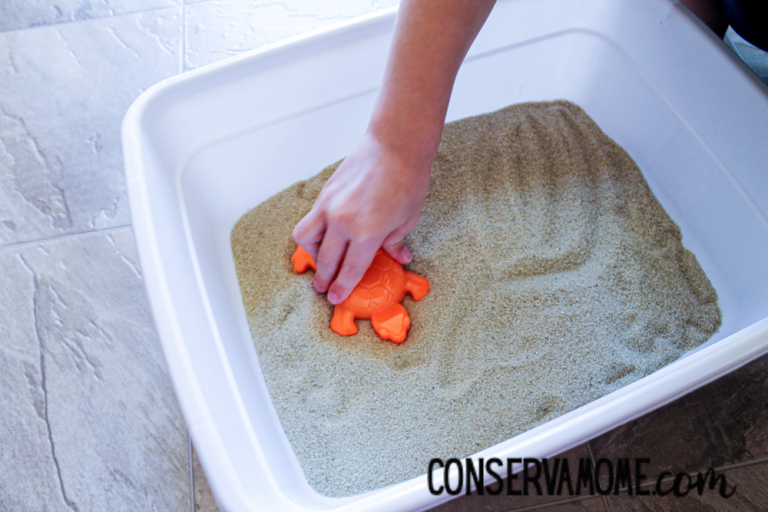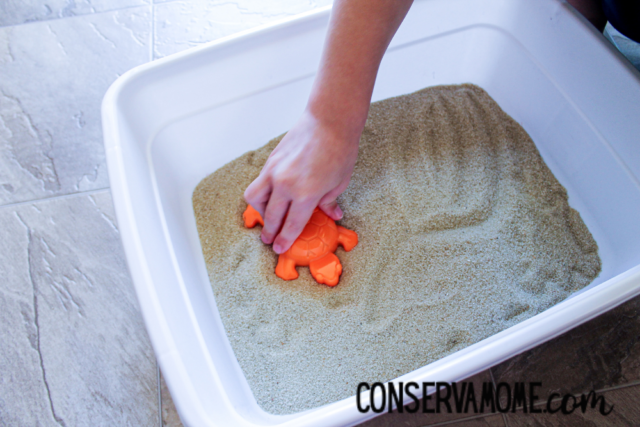 Allow the child to explore the bin!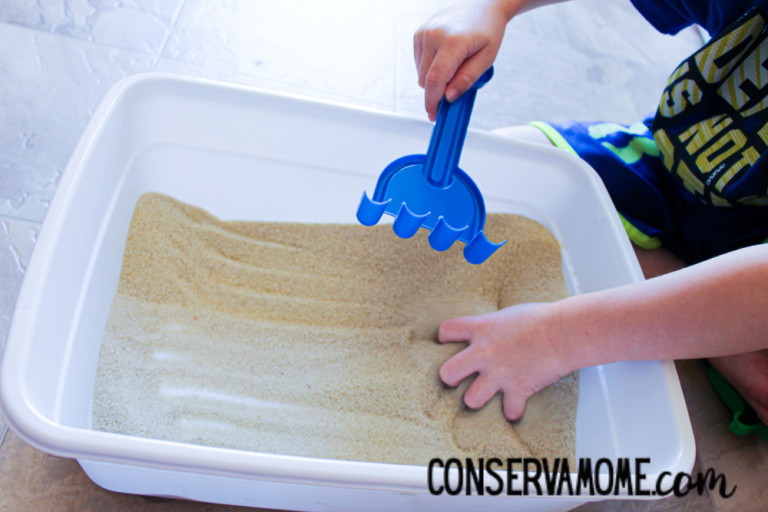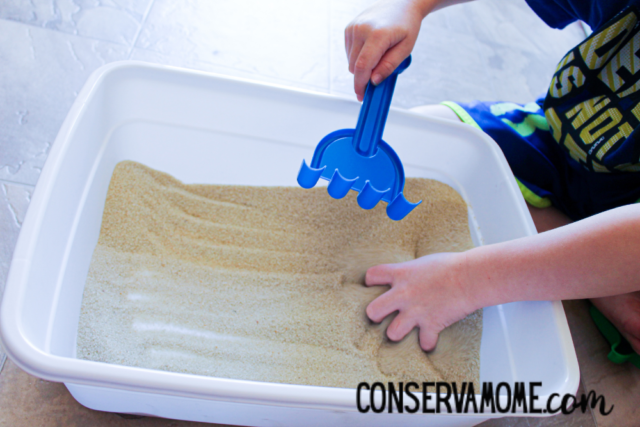 Fun Ways To Play With This Sand Sensory Bin
Even though we use this as though it's our own personal beach, the kids can literally use it for whatever they want. I also think it's important to be realistic that there's a chance that some of the sand is going to get out of the container.
It's just part of life, right? Messy play is good though so don't discourage it!
All you have to do is put a sheet underneath the sensory bin so that it catches the majority of the sand. That's a simple and easy solution. Another simple idea is to have this set up outside whenever the weather is nice and warm. That way it doesn't really matter if the kids get wild and crazy with the sand!
We've also added a bit of water to this bin when we have it outside as well. That way, the kids can work on making sandcastles which is so much fun.
Tips for Using This Sensory Bin
Keep in mind that you'll want to keep a lid on this bin if you're storing it outside. This is a simple way to keep stuff from getting into the sensory bin and to keep it nice and clean for as long as possible. I've found that a storage lid is a great way to keep it stored and up on the shelf until we're ready to play with it again.
When they're done playing they can eat these delicious no bake Ocean themed cookies
Be certain to check out our Crab Paper Plate: A Fun Craft for Kids and also our Easy and Non-Toxic Moon Sand recipe: Perfect for Sensory Play!